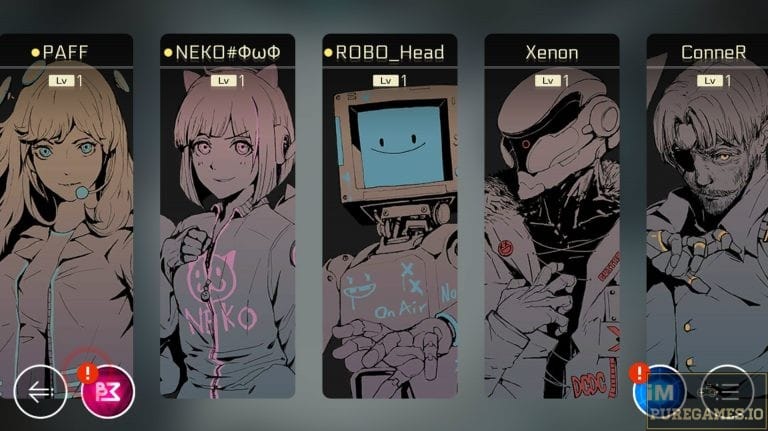 After the success of the first Cytus game, Rayark International Limited releases the sequel that features a vast of wonderful changes and improvements. Cytus II is basically a rhythm music game that takes you to a series of challenging levels that will absolutely put your skills on a great test. The game takes you to a virtual internet space which features a mysterious DJ Legend named Æsir. This mystery DJ influences many other aspiring musicians to follow his footsteps. One day, he suddenly announced that he will finally hold his first mega virtual concert where he will reveal his real identity. If you think you have what it takes to become the next DJ Legend, feel free to download Cytus II and see how far you can go.
After Æsir's announcement about his Mega virtual concert, he invited aspiring singers and DJ all over the world to be part of it. However, just an hour before his concert, Æsir didn't not show up. The mystery behind it is something you need to unfold. Since this is a rhythm game, the main objective here is to clear levels by skillfully hitting the right notes at the right time until the track is over. If you are ready for a one-of-a-king music game experience, download Cytus II now and see what the game has to offer.
The Gameplay
Cytus II is not your typical rhythm game. The mechanics are very simple yet surprisingly tricky. As soon as you pick the first character and enter the first music track, the game prompts you to the virtual music zone. This is where the tapping and swiping takes place. There are three interactive buttons in the game which will appear randomly as the music starts. Circle buttons should be tapped as they reach the right size (tapping them too early is considered bad while tapping them too late is considered missed). Other buttons require you to tap and hold while some will ask you to tap and swipe.
Unlike the typical rhythm game that features a "note highway", this game is more complex and challenging. The entire space is your game field and note buttons will appear in random and unexpected locations. There's a Judgement Line that moves up and down to guide you. Depending on the type of music, the speed and their frequency will vary. The difficulty level will also range from Easy to Chaos which absolutely requires great mastery and skills. So if you're up for a challenge and if you love music, you can definitely download Cytus II on your mobile
Explore Different Characters
One thing you will enjoy when you download Cytus II is the huge character system that you can freely explore. Currently, there are seven playable characters. Only the first three are available for free and you must purchase the rest if you want to play them and explore their own type of music. Each character features different set of music from Electronic to Classical.They have their own personalities which will also reflect on their own social media accounts.
Take note that every time you completed a level, the chosen character will post some updates on their virtual social network where they interact with their virtual fans and other DJs. This particular part is one of the most unique elements you can find when you download Cytus II. Characters like Paff, Neko and Robo Head are three characters you can play for free while Xnon, ConneR, Cherry and Joe  are part of the game's microtransaction.
Great Collection of Original Songs
Unlike other popular rhythm games like Piano Tiles and Superstar BTS that uses commercial songs, Cytus II uses original songs. One thing you'll enjoy when you download Cytus II is the great collection of songs. Currently, there are over 60 original songs from different composers all around the world. These composers are mostly from Japan, Korea, US, Europe, Taiwan and more. The genre of songs includes but not limited to electronic, rock and classical.
Interestingly, some songs are only accessible through specific character. 30 of the original songs are accessible for free while the rest are available as in-app purchase. Each song can be played in different levels of difficulty from Easy to Chaos. You can also play the song repeatedly and try to beat your own personal record. This particular feature provides Cytus II a remarkable replay value.
Verdict
Cytus II is definitely not your typical rhythm game. It is truly entertaining and challenging at the same time. Graphics are superb and the music library is simply overwhelming. It is definitely way better than its predecessor. Although it is free at this moment (previously offered in PlayStore as $1.99), in order to experience the game in full extent, there's too many items you need to purchase. Other than that, Cytus II is fun and entertaining. If you're looking for a decent music game, this one is a perfect fit!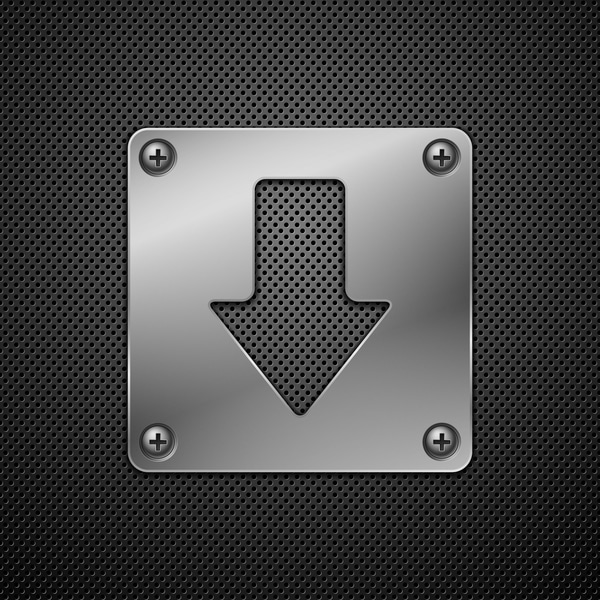 Download Cytus II for Android/iOS
Select a file to download:
Download Cytus II APK