| | |
| --- | --- |
| Publisher | SUD Inc |
| Platforms | Android 4.0.3 and up |
| Price | Free |
| Size | 13 MB |
| Latest Version | 1.14 |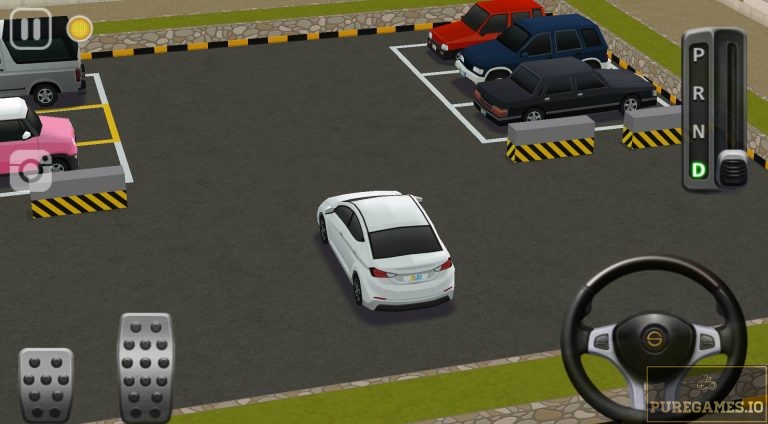 Dr Parking is back! It's nice to see how SUD Inc constantly improves their mobile games. Dr Parking 4 is the latest addition to their Dr Game series. As what the title suggests, this game features a car parking simulation which takes you to a series of challenging levels. The objective is pretty clear, navigate the map and park the car on the predefined parking space. If you think you can master this parking simulation, feel free to download Dr Parking 4 and see how far you can go.
Compare to its predecessors and early SUD games like Dr Driving, the game undeniably has better visuals and controls. If you download Dr Parking 4, you can play the game in Single Player or PvP campaign.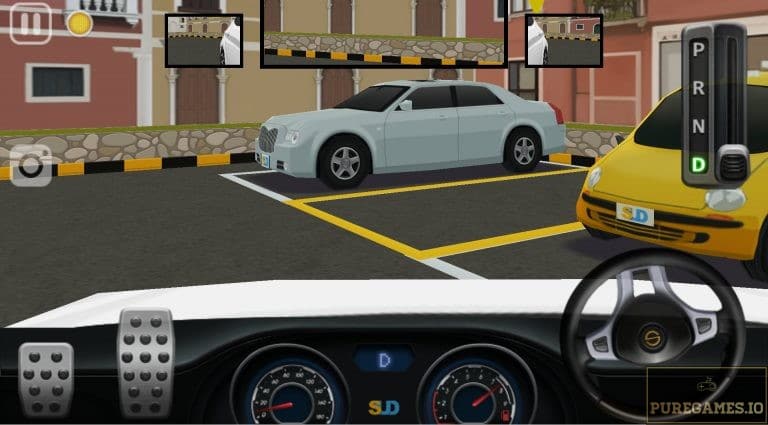 The Gameplay
As soon as the game begins, it prompts you right away to the Main page which gives you access to Leagues, upgrades and Shop. To begin, hit the Start Button to access the League window. League Campaign is where the game's multiplayer component comes in. It has three modes which vary depending on the type of car you own. These modes include Compact Car, Midsize Car and Large Car. The Compact Car League is the first playable multiplayer campaign available. You can only unlock the two other campaigns if you already own a Midsize and Large Car respectively.
To practice your Parking skills, you can simply try the Practice mode. It's the single player mode that takes you to different parking scenarios. Interestingly, this mode is more than just a training ground because you also earn rewards for ever successful completion. Controls are configurable but the standard screen contains the virtual steering wheels, the virtual gas and brake pedals and the shift gear. All controls are generally tap-based except for the Steering wheel which should be manually steered moving the finger on circular motion.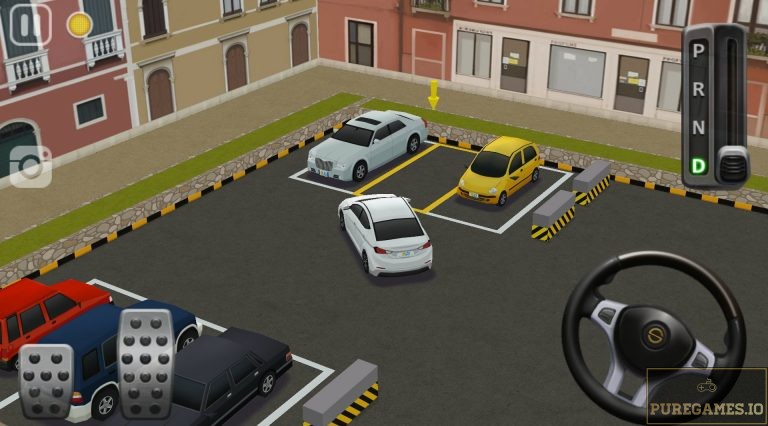 Pay Attention to your gears
If you download Dr Parking 4, you should know by now that this game demands perfection. There is definitely no space for mistakes in this game. Bumping obstacles or hitting nearby cars even in a slightest touch will put the game on a quick end. This will give you no other option but to start the same stage/level back from the very beginning. This is also applicable in multiplayer campaign because if you hit any obstacles, you'll lose the battle and you opponent wins.
Aside from mastering the driving controls, players must pay attention to their gears. The car accelerates automatically and it only gains additional speed by hitting the gas pedal. There are four gears in this game; P(Park), R(Reverse), N(Neautral) and D(Drive). The car is automatically set in D Gear but you should know when and where to shift them. Situations like Parallel parking requires extreme attention to the gears as you need to shift from Reverse to Drive alternately in short period of time.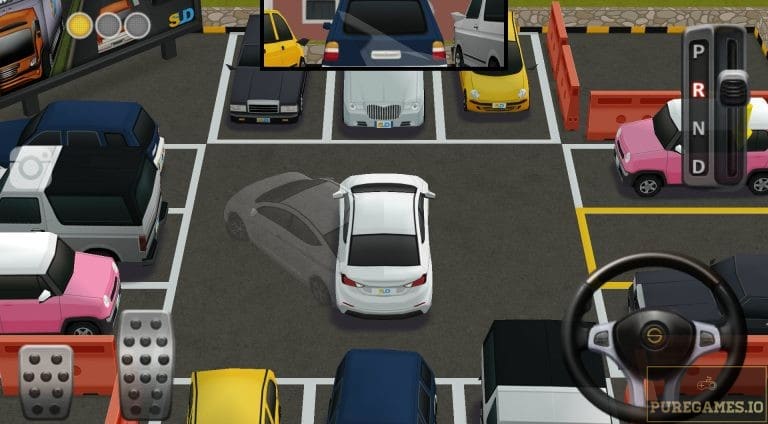 Win Matches, Earn Rewards and Buy New Cars
What gives this game a nice replay value is the PvP or the Multiplayer campaign. In League Mode, you will compete against a randomly selected online player. Both players will have same goal and whoever the first reaches or park the car in the predetermined parking space wins the game. Unlike a typical PvP match, a player can only see the ghost of the opposing player. You lose the game immediately if you bump into any obstacles. Successful matches grants you with virtual gold coins. You can use these coins to upgrade or tune the car. Tuning basically increase the car's attributes such as Engine power, brake and steering. If you have enough gold coins, you can venture to bigger cars and buy them. You can also use the game's premium currency (Rubies) to purchase new cars. This is where microtransactions come in.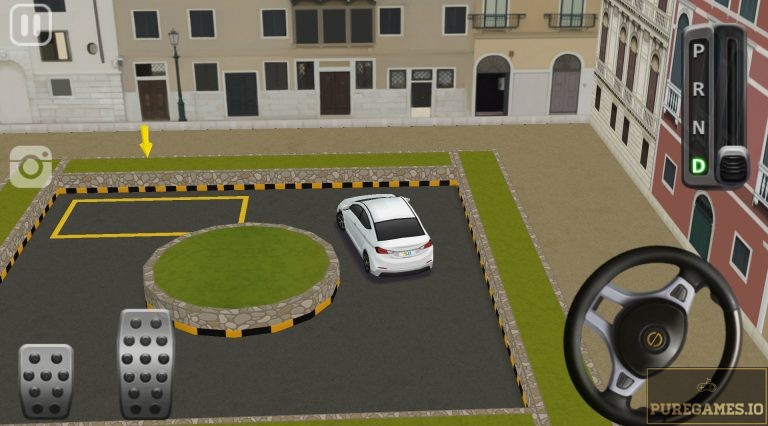 Verdict
Dr Parking 4 is generally simple yet fun and surprisingly addictive parking game. It has good and neat visuals, catchy music and smooth gameplay. I like the fact that they added a multiplayer campaign on a game that is truly meant to be played by a single player. Overall, it's a great game from SUD Inc and if you enjoy driving games like this, I don't see any reason why you should not download Dr Parking 4 on your mobile.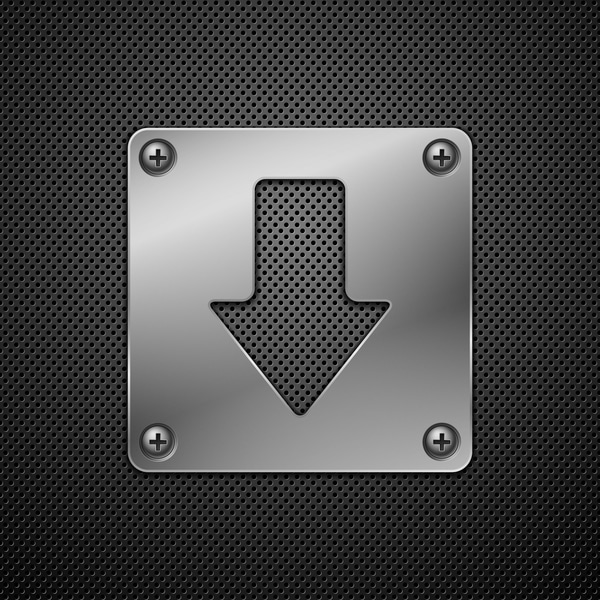 Download Dr Parking 4 APK for Android/iOS
Select a file to download:
Download Dr Parking 4 v1.14 APK