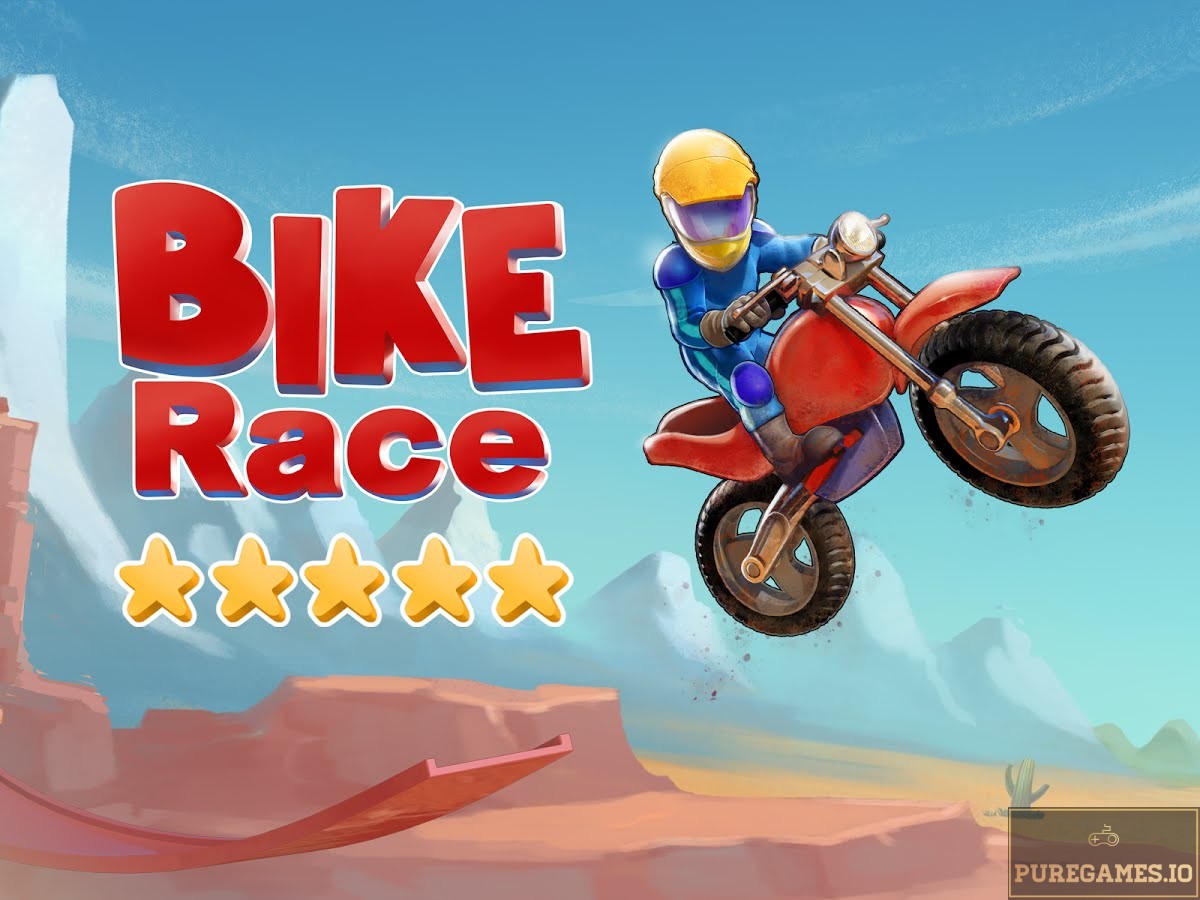 Publisher
Top Free Games
Platforms

Android 4.2+;

 iOS 8.0+

Price

Free

Size
Varies with device
Latest Version
7.7.11
I thought I had mad gaming skills to play any game that comes my way, but Bike Race managed to show me that my skills could still need some improvement. The races in this game sharpen your skills and offer a challenge that is fun, intense and satisfying to complete. And with the addition of the multiplayer component, I found myself more engaged and hungry for more bike-racing action.
Intense Gameplay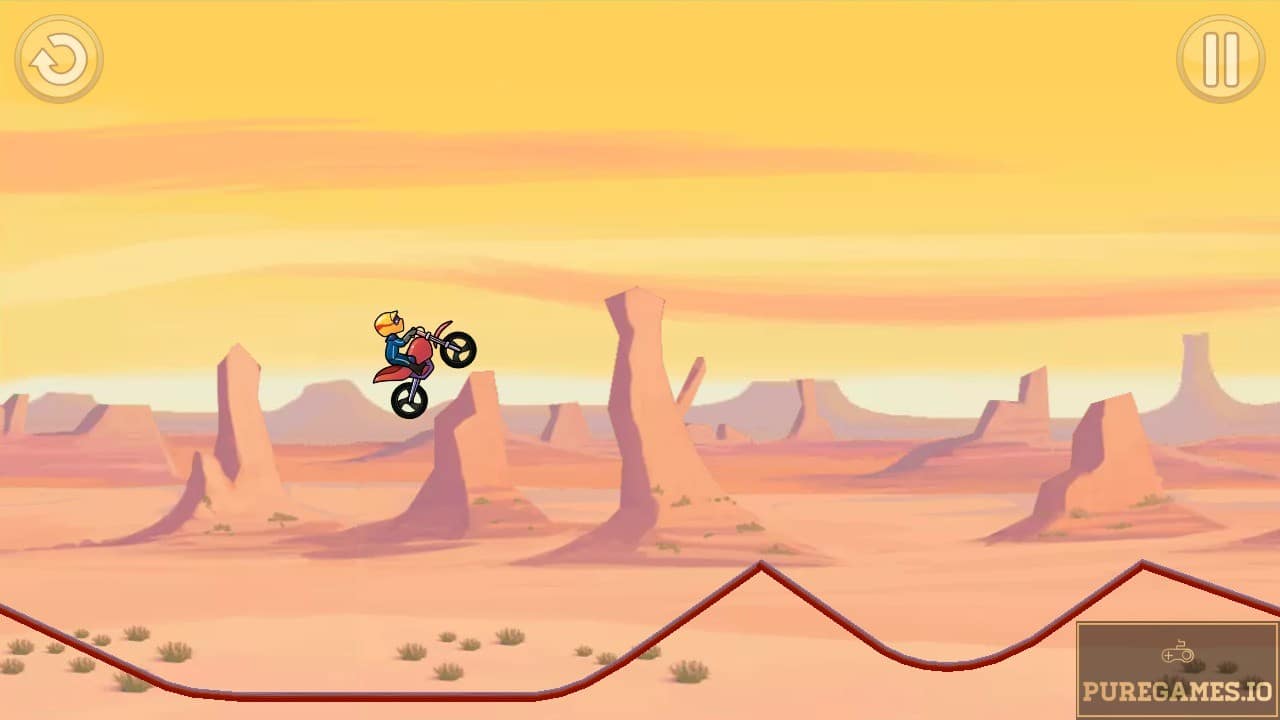 The controls of the game are simple and intuitive. You tap the bottom-right side of the screen to go and the bottom-left side of the screen to break.  To rotate the bike, you tilt your screen. These simple controls are all you need to get through each level, and you need to mix them with great time or risk wiping out – trust me, wiping out is very easy and frustrating in this game.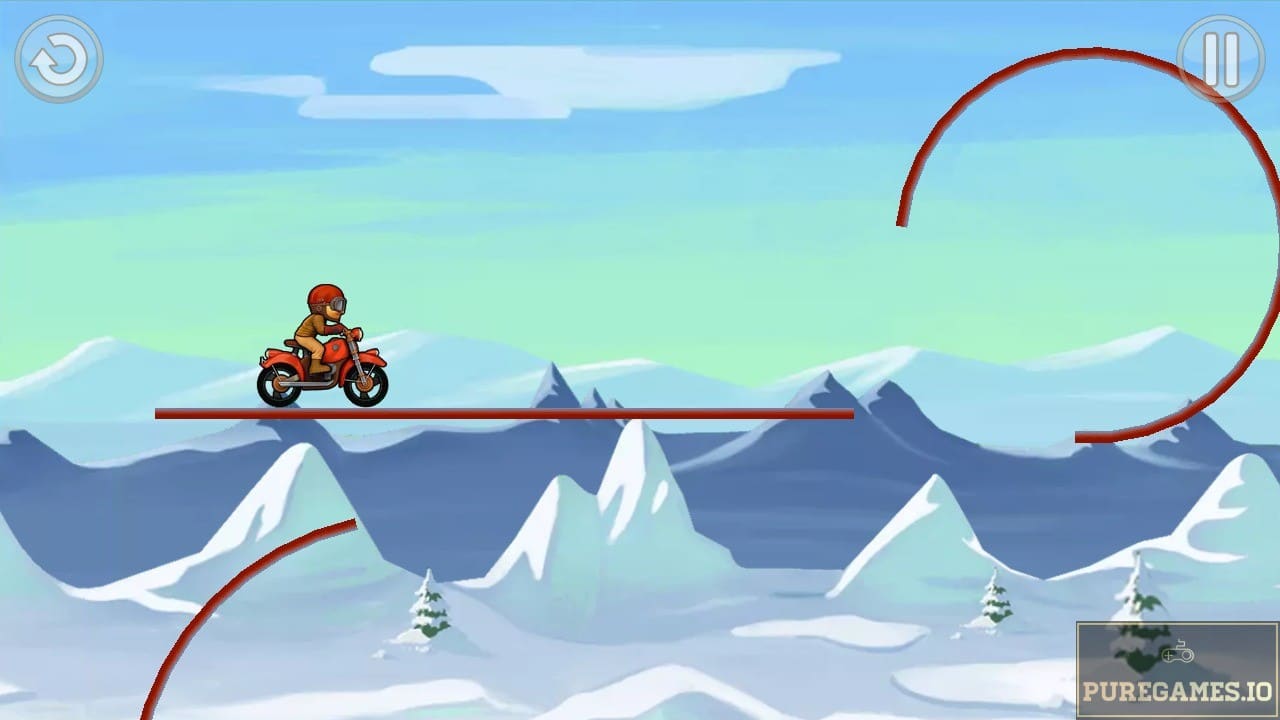 There is an awesome single player campaign, where you try to complete beautifully-designed levels full of ramps, gaps, slopes, twists and loops to conquer. As mention earlier, you need to know exactly when to accelerate, brake and tilt your bike in order to get to the finish line.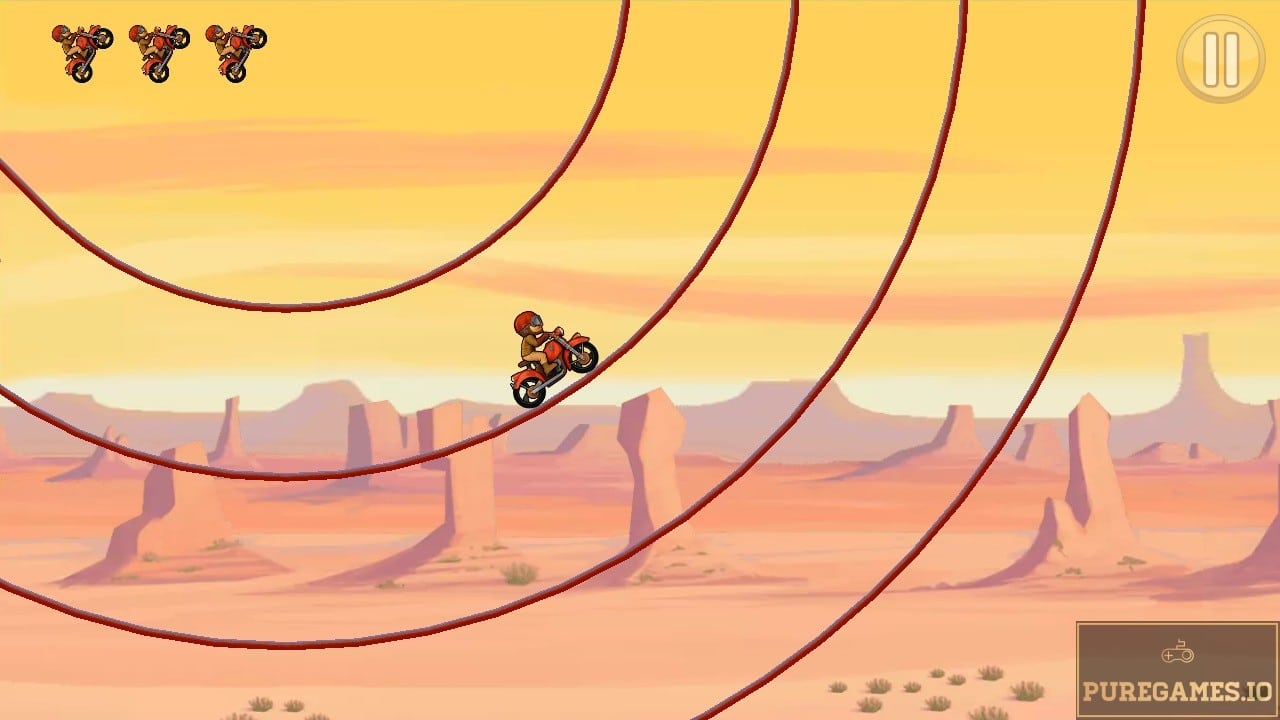 For example, if you manage to launch your bike in the air from a ramp, tilting your device too much can cause the bike to turn too much, meaning your rider can potentially land on his head. Another example is when you to make a jump and you don't accelerate enough, causing your bike to jump at a height and velocity that can can't read the next platform.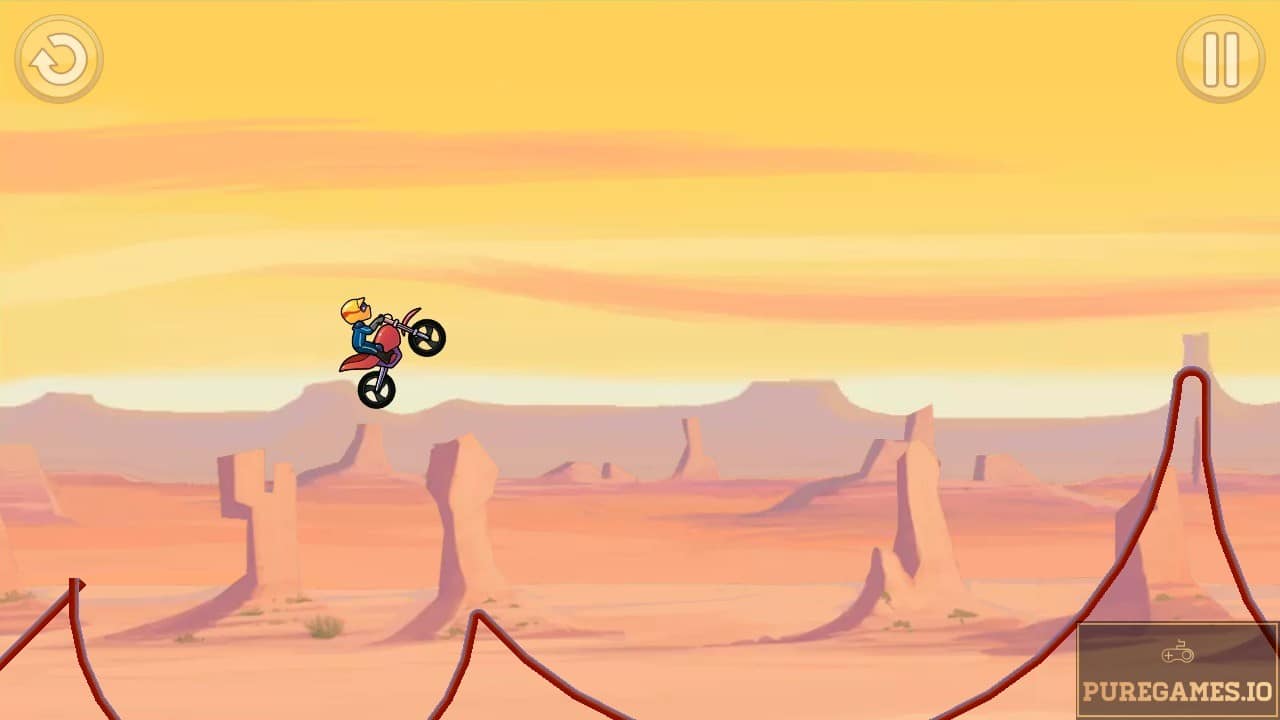 You will run into scenarios like these every level in Bike Race, and I can tell you right now that they are fun to take on. Nothing will beat the satisfaction you will feel racing through that level and passing the finish line, especially if you do it flawlessly.
Awesome Bike Race Multiplayer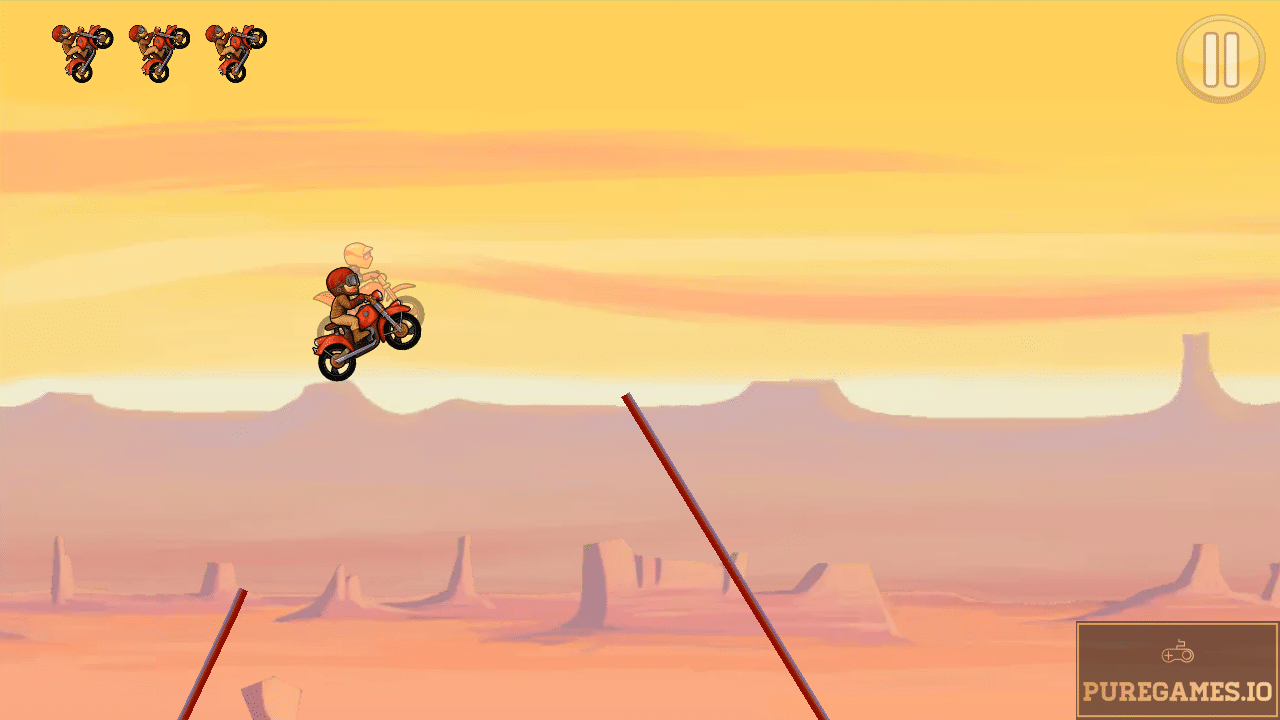 While racing through the level by yourself can be fun, you can race other players for more fun. To enter a multiplayer match, just tap "MULTIPLAYER" on the main menu and pick to either race a random user or Facebook friend. As you race with your friend, he or she will appear as a ghost biker (transparent second player) in the same level as you, so you can see if you are winning or losing.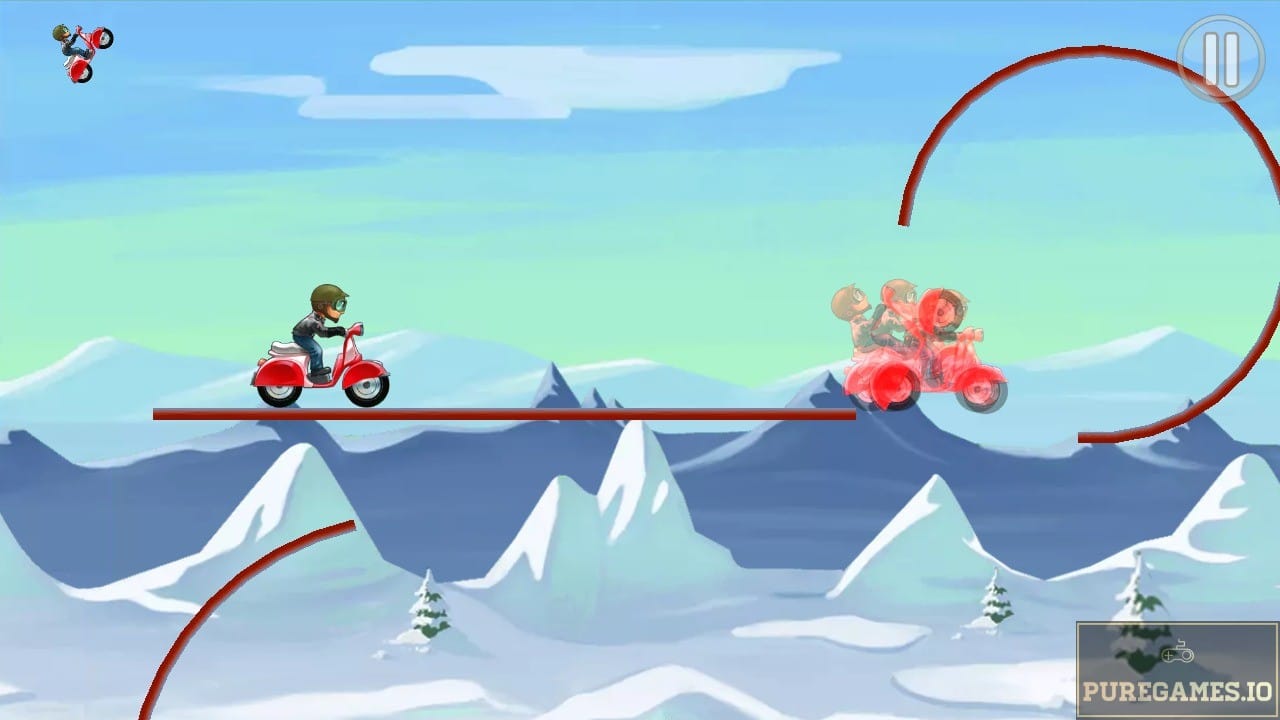 Another interesting multiplayer component in Bike Race is Duels. This is where you get to challenge other players who are on the same level you are playing in the game. Before the level starts, the game will search for another player who also wants to Duel in that level, and you will race. Winning these races allows you to win gifts that you can use to enhance your bike.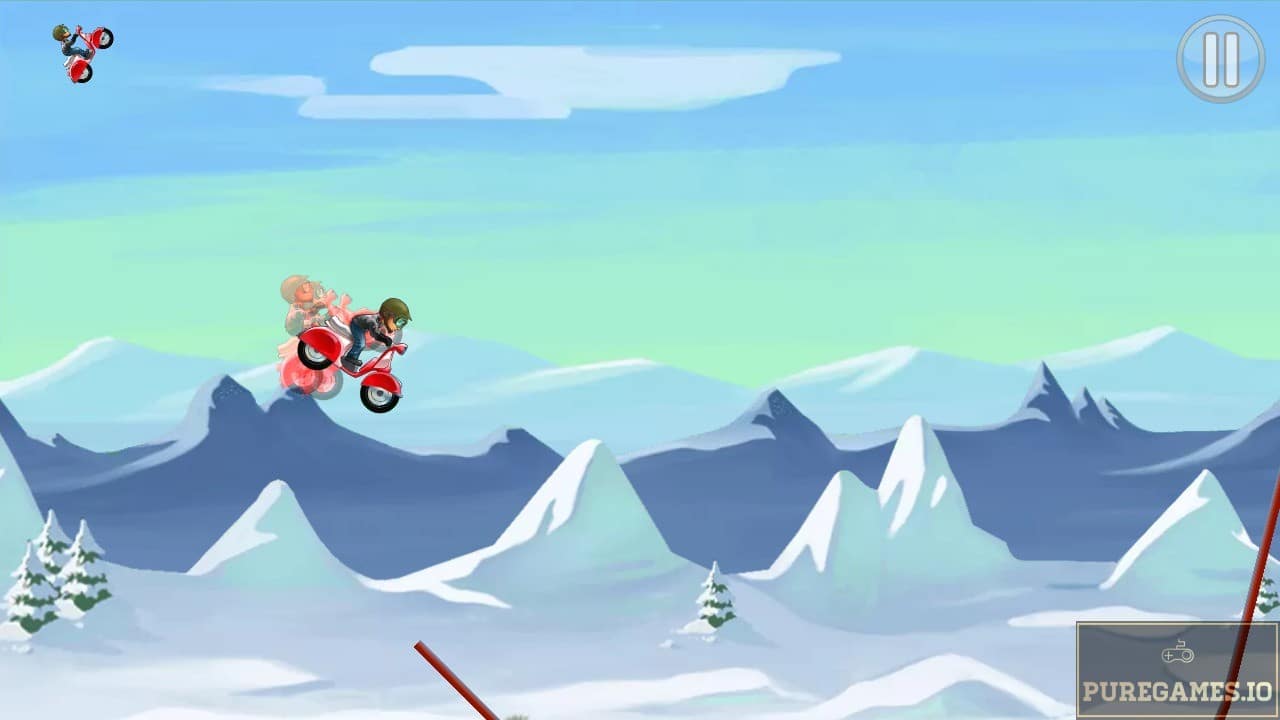 The game also has bike tournaments, where you and other players race in a variety of locations. If you end up in the first position, you also get awesome prizes, such as new and faster bikes.
Get More Bikes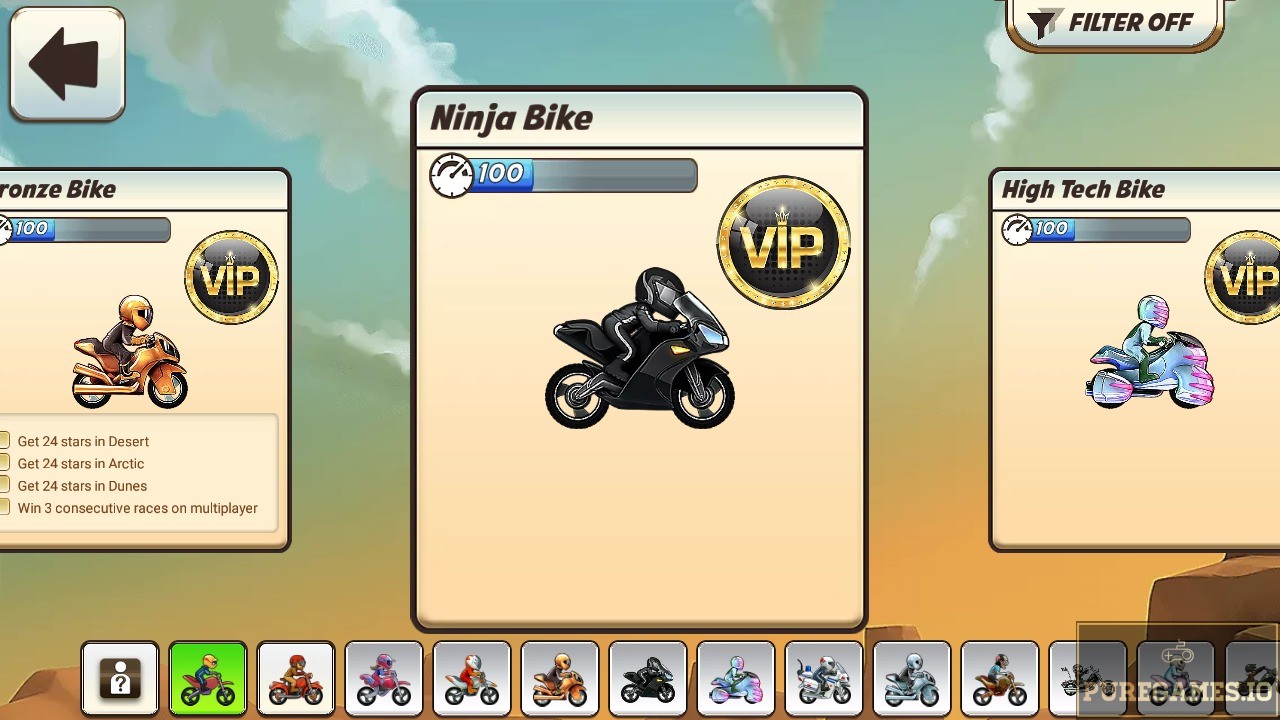 In Bike Race, you don't just ride one bike. There are a variety of bikes that you can unlock via VIP membership (you can pay for a month or yearly subscription, but there is also a free trial). I got a chance to try the Super Bike, which helped me complete levels that regular bikes couldn't.
Verdict
All in all, Bike Race is a great game worth your time. You get simple and intuitive mechanics that you get to use in fun levels. Plus you get to race other players to showcase your mad bike riding skills. Also, the challenge the game offers is deeply satisfying, making for one addictive gameplay experience.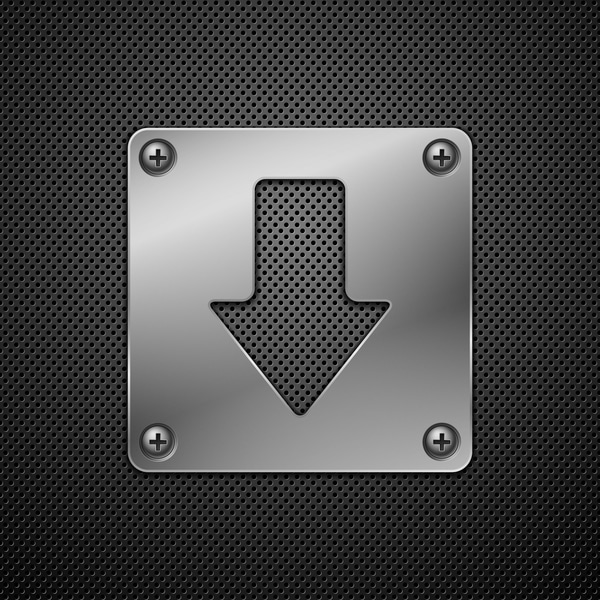 Download Bike Race Free – Top Motorcycle Racing Games for Android/iOS
Select a file to download:
Download Bike Race Free – Top Motorcycle Racing Games APK