Publisher
Cheetah Games
Platforms

Android 3.0+;

 iOS 6.0+

Price

Free

Size
44.82 MB
Latest Version
3.1.0.75
The original Piano Tiles was a monster hit that captivated millions of players. I, myself, was not really a part of this trend. To me, it seemed like the kind of game that Flappy Bird was: nothing more than a fad that people will be bored of the next day. So to see it popular enough to spawn a sequel made me question its ability to entertain. How could a sequel happen? It is just a game where you tap a series of monochrome tiles!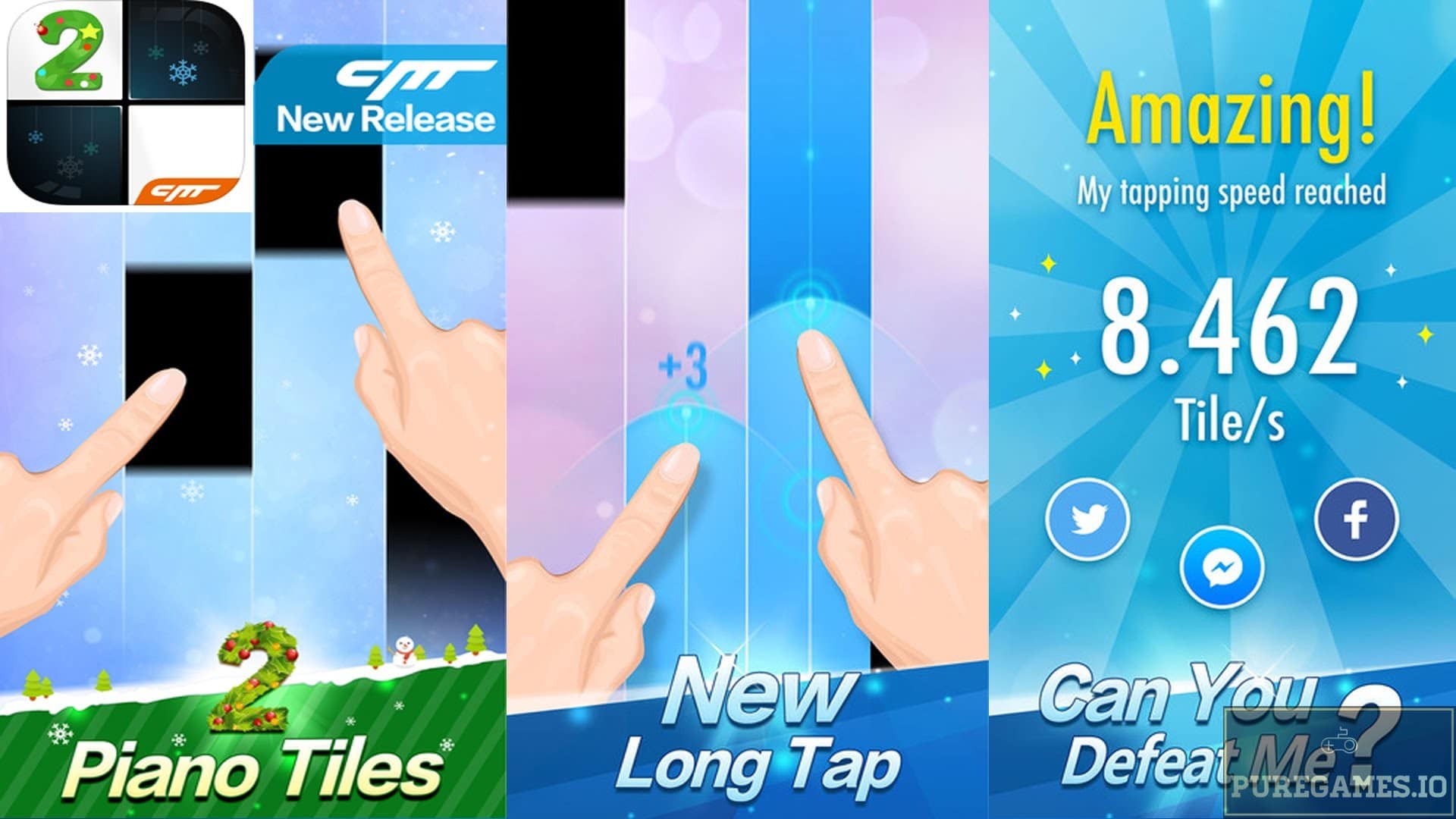 Well, as it so turns out, the "Piano" part of Piano Tiles 2 does lend itself well to the game this time around. This game boasts a hugely enormous catalog of songs for you to play along with. The series of tiles to tap ends up syncing to the beat of the music in the background. This little change-up adds an interesting flavor to the usual tile tapping charade.
That doesn't quite change the fact that all you're doing is tapping piano tiles, though. This is one of those games where you compete for the high score, sure, but the variety in the actual gameplay is lacking. The rhythm play feels like a diet Guitar Hero more than anything else. I mean, it's fine if people do like this kind of game. There are a lot of games out there I have a hard time believing that audiences are attracted to (such as nearly anything Activision or EA touch).
That said, Piano Tiles 2 at least has some form of challenge, unlike the unnecessarily popular oddity that is Flappy Bird. The quick autoscrolling nature of the tiles means you have to act quick and consistent before they slide to the bottom of the screen. Letting them do so would be detrimental to your scoring abilities.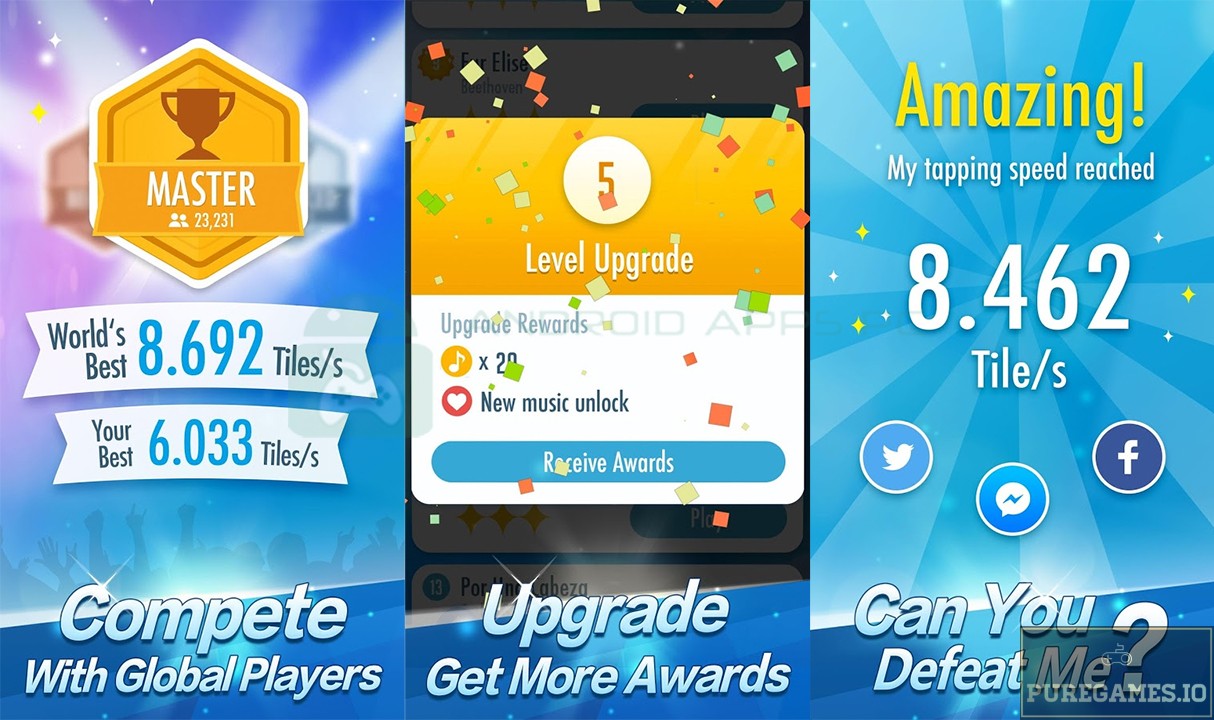 As fine and dandy as the base game may sound (considering it's free and simple), I have to question the prices of these microtransactions. Now, I haven't checked them all off per se, but they can apparently ask for prices as high as $60. Sixty big ones for a mobile phone game. And I cannot help but get this pitiful feeling that at least one of the 100 million people that have downloaded this spent this kind of cash on it. It just boggles my mind. This is just for a game you kill a few minutes at most on for the day.
Piano Tiles 2 is a modest recommendation for a casual play, but anything more is questionable. I do not see myself playing it for long at any point in the day, let alone spend hard-earned dollars on it. I suppose it is nice that the developers have tried putting an effort to syncing the game up with loads of song choices, at least. The effort is admirable on that part. However, the basic foundation of the gameplay is a little too primitive for my liking. Proceed with caution, fellow readers.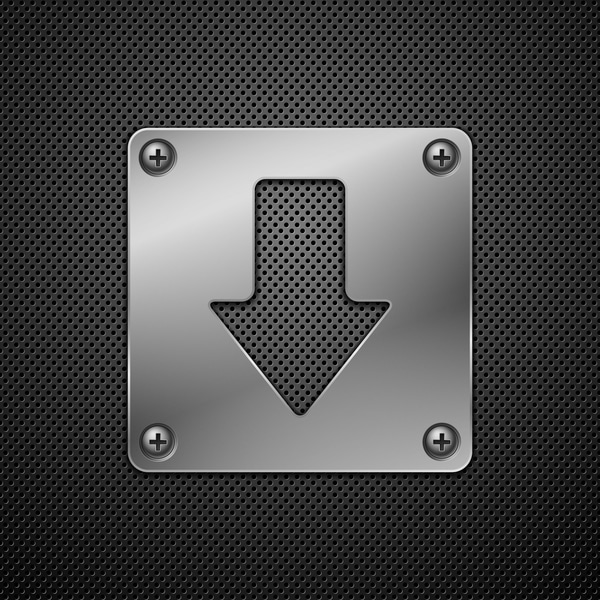 Download Piano Tiles 2 APK for Android/iOS
Select a file to download:
Download Piano Tiles 2 v3.1.0.75 APK