| | |
| --- | --- |
| Publisher | Dalcomsoft Inc |
| Platforms | Android 4.1 and up |
| Price | Free |
| Size |   MB |
| Latest Version | 1.1.5 |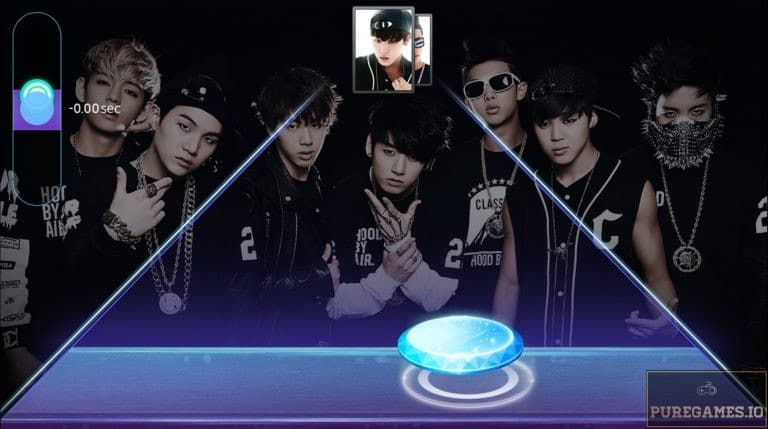 The K-Pop fever is everywhere and they're ready to invade our mobile devices! If you are a big fan of the k-pop group BTS then this mobile game is absolutely for you. SuperStar BTS is a rhythm game by DalcomSoft that allows you to play the challenge while enjoying the music of BTS. Diehard fans of BTS should definitely download SuperStar BTS and enjoy the game to the fullest.
Just like any typical rhythm game, the main objective in SuperStar BTS is to earn the highest score and atop the leaderboard by completing each music. If you are aware of games like Guitar Hero or the Tap Tap Revenge series, this game works the same way!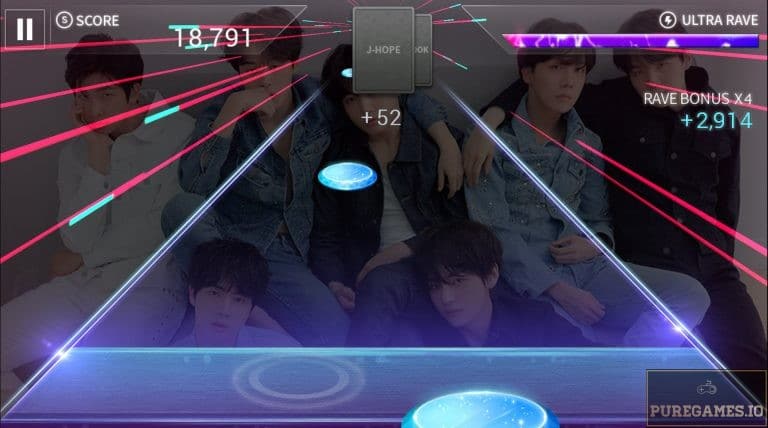 The Gameplay
The mechanics are very simple; you pick a song and play it! As soon as the game begins, it prompts you to a huge library of music containing the songs of BTS. It's a comprehensive collection of music from the band starting from their debut album down to the latest one! Not all songs are instantly available though as you have to unlock them one track after another. If you love the music of BTS, I don't see any reason why you should not download SuperStar BTS on your mobile.
After picking a song, you will now proceed to the actual game which will absolutely put your skills on a great test. Each song has different levels of difficulties ranging from Easy to Hard. As soon as the actual game starts, it prompts you to the scrolling note highway, a standard interface of most rhythm games. The screen will show four scrolling bars while the notes will start to scroll down and they all move with the selected song or rhythm.
Every interaction in this game is tap-based.  As the notes goes down and hit their respective spots, players must tap the correct button as precisely as possible. Some notes require you to tap and hold the button for certain length of time. Be mindful that missing a note will not just affect your score but may also end your game. The gauge meter on the upper right of the screen indicates your performance. If you missed a lot of notes and empty the bar, the game ends and you have no other option but to start over.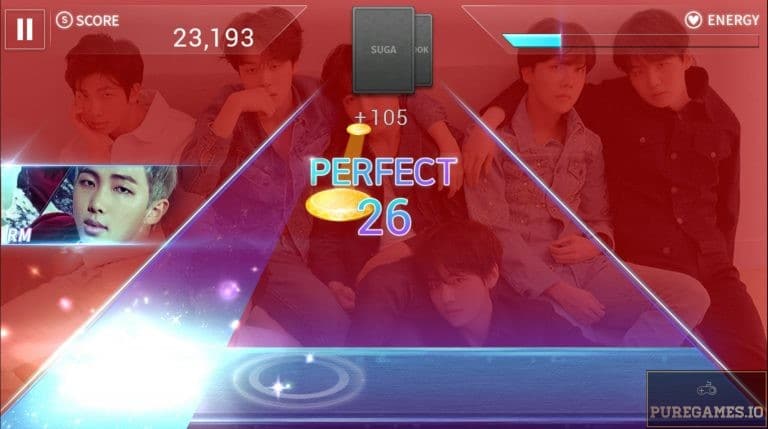 Perfection is the Key
If you download SuperStar BTS, you should know that the game is not just about speed. It's about perfect timing and great eye and hand coordination. Each time you hit the button, there are three possible ratings to achieve; Good, Perfect and Super (S) Perfect. You'll get GOOD if you hit the button within the right perimeter but not exactly on the right spot. You'll get Perfect if you hit the spot but not as accurate as needed while S Perfect is what you can obtain if you hit the right spot at the right time.
Generally, the game is about perfection! You can get a high score not just by hitting the button on perfect time but also by making a series of combos. If can make combo by continuously hitting the right button. Missing a note will break the combo and you have to start over!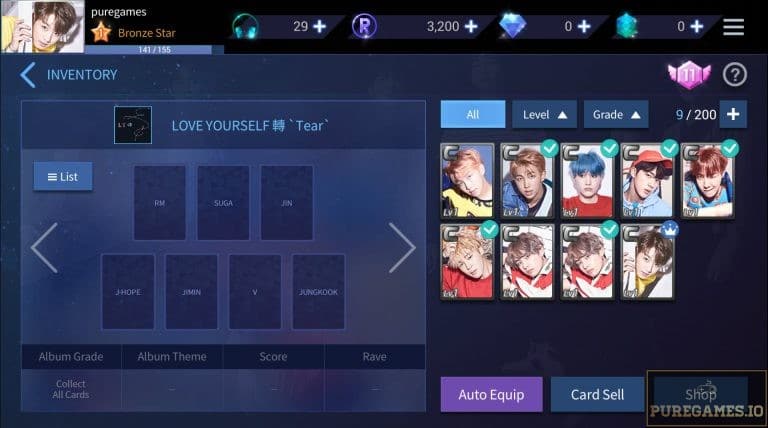 Collectibles, Missions and Leagues
Other great features of this game are collectible cards. You can obtain cards by successfully completing a track or through various bonuses. You can also collect them through missions. Missions are daily tasks you can accomplish and earn great rewards in return. Rewards can be in form of special collectible cards or Headphones. Another feature that you can enjoy when you download SuperStar BTS is the League system. League is more like an interactive leaderboard where you compete with online players through accumulated scores. The higher the score you get, the higher the rank you can reach.
Verdict
Whether you are a big fan of BTS or Kpop music in general or not, you'll still find SuperStar BTS entertaining and addictive. The music are great and the fact that it features every singles from the band's albums makes it a great game for BTS fans. It perfectly merges the fun and the challenge while giving a nice replay value through its reward and score system.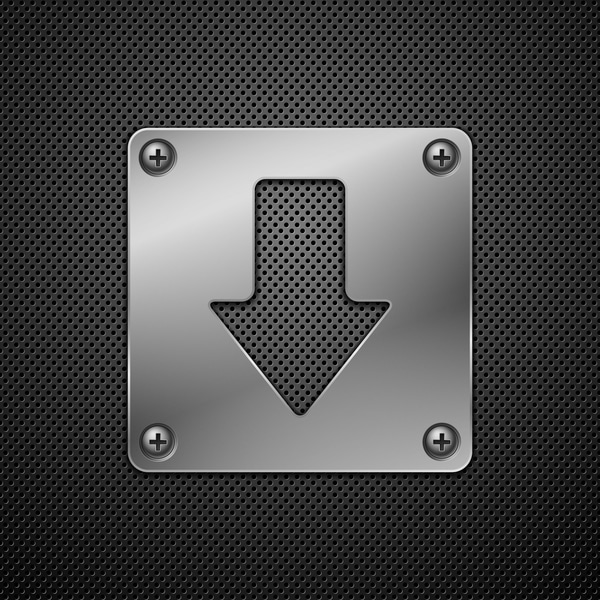 Download SuperStar BTS APK for Android/iOS
Select a file to download:
Download SuperStar BTS v1.1.5 APK