| | |
| --- | --- |
| Publisher | Playrix Games |
| Platforms | Android 4.0.3 and up |
| Price | Free |
| Size | Varies with device |
| Latest Version | 1.9.0.900 |
"This post will share you useful and effective tips on how to earn more coins in Homescapes".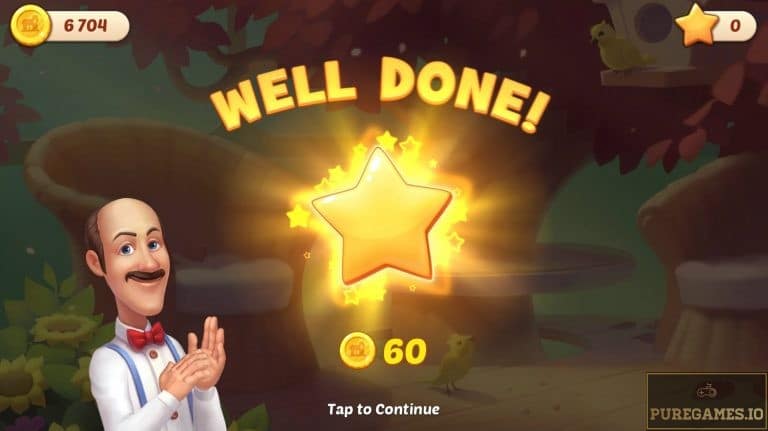 The success of Playrix's Gardenscapes brought us to another equally addictive match 3 puzzle, the Homescapes. Gardenscapes is actually celebrating their second anniversary which is another milestone for Playrix. Homescapes shares a lot of similarities with Gardenscapes simply because they are connected to each other. The game features Austin, the butler who helped you in your garden in Gardenscapes. This time however, he'll take you to his mansion with a mission to renovate the entire place.
You can check our in-depth review of the game here. Coins play crucial part in this game. They serve as the game's virtual currency which allows you to purchase boosters and also to get additional moves. In this post, I will share you some useful tips on how to earn more coins in Homescapes. Players can collect two items from each level; a Star and Coins. The Stars are mainly used to complete task while Coins are used to maximize your chances in winning.
Complete Puzzles in Few Moves
The best way on how to earn more coins in Homescapes is to complete the puzzles in fewer moves. In Homescapes, you only have limited moves per level. If you lose all the moves and yet the goal is not yet reached, the game will come to a quick end and you will also lose a life. However, if you are clever and skillful enough to clear your goals in just few moves, you will earn bigger bonuses in return. The amount of coins you earn per level depends on how much moves you did not consume. Therefore, the fastest you solve a puzzle, the better.
Play The Game Daily
Another thing you should know on how to earn more coins in Homescapes is the Daily Bonus. If Gardenscapes has Spin Wheel, Homescapes features a Daily Calendar. The Daily Bonus allows you to win random prizes including Infinite Lives, Boosters and even Coins. Although it merely depends on your luck, you still have great chance to earn coins. Just make sure to play the game on a daily basis and take advantage of those bonuses!
Complete the Day
An entire game in Homescapes is composed of many tasks which should be taken sequentially. When all the tasks are done or if you have reached the 100% of your Day meter, Austin will ask you to end the day and start a new one. Interestingly, ending a entire day will also grant you rewards which can be in form of boosters or coins. Whether you earn coins or not, it is always a rewarding experience to complete a day as it indicates that you're making a good progress.
Rewarded Videos
Another effective way on how to earn more coins in Homescapes is to take advantage of the rewarded videos. Unlike most games today that will showcase annoying ads everywhere, Homescapes inputted their advertisements in a very clever manner. Players have the option to watch advertisements and earn coins in return. Just head over to the Task page and hit the Watch button from the task list. This will require you to watch an ad for a short period of time.
Purchase Your Gold Reserve
Every time you completed a level, you will also earn some Gold Reserve. The coins will be sent into your vault which can store up to thousands. However, there is a trick. You cannot use these coins right away. The vault is basically part of the game's microtransaction. Meaning, the player must purchase the vault in order to collect all the coins. If you are lucky enough, you can collect and purchase all these coins in great price especially when there is a promo.
Follow Homescapes on Social Media
If you are aiming for an instant virtual coins, you might as well want to follow Homescapes on their social media account. You can instantly earn 1000 gold coins just by liking their Facebook Page. Interestingly, the page will display all the latest updates and news about the game too. Now that you know all these useful tips, go ahead and download Homescapes on your mobile and experience the fun!
In case we failed to mention anything useful on how to earn more coins in Homescapes, feel free to reach us out!
Download Homescapes