| | |
| --- | --- |
| Publisher | Pixel Studio 8 |
| Platforms | Android 4.0 and up |
| Price | Free |
| Size | 19 MB |
| Latest Version | 1.0.0 |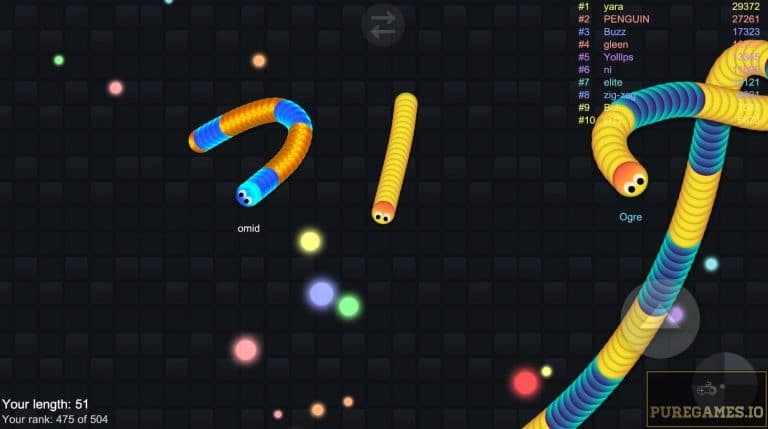 Venom Angry Crashy Rush Online! I know! It is a lame title for a game but it seems like this is the most effective way for Pixel Studio 8 to promote their game and make it somehow noticeable. Venom Angry Crashy Rush Online is basically a clone of Slither.io. The game shares the same gameplay, the same rules and the same interface. So basically, if you download Venom Angry Crashy Rush Online, it seems like you download a simplified version of Slither.io.
Interestingly, Pixel Studio 8 has few games on their chart and all of them are merely the same. They have Battle Snake Snither IO, Snake Crazy and other Slither-esque mobile apps. The titles are different but the gameplay are all the same. I'm not here to criticize Pixel Studio 8 but to give you an in-depth review for Venom Angry Crashy Rush Online.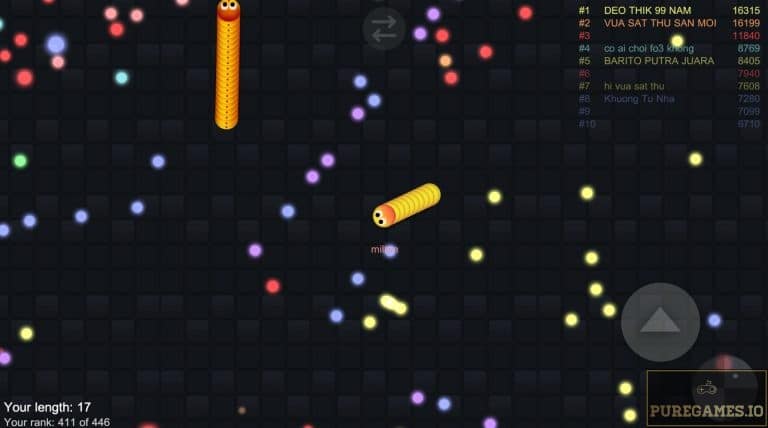 The Gameplay
The best way to find out how this game differs from Slither.io is to download Venom Angry Crashy Rush Online and see what exactly this mobile game has to offer. The mechanics of the game are very simple and the rules are very clear. Your goal is to get the highest score as possible and be the longest worm of them all. In order to do so, you have to feed the worm with glowing pellets or better yet consume other enemies.
Venom Angry Crashy Rush Online is a multidirectional action game that takes you to a huge map filled with glowing pellets. You can freely roam around the field while trying to avoid bigger enemies. The game is available in three different control schemes. You can pick the Arrow mode where you manually hover the cursor around the screen. There's also the Classic mode where you drag the finger on-screen and the Joystick Mode with virtual control pad.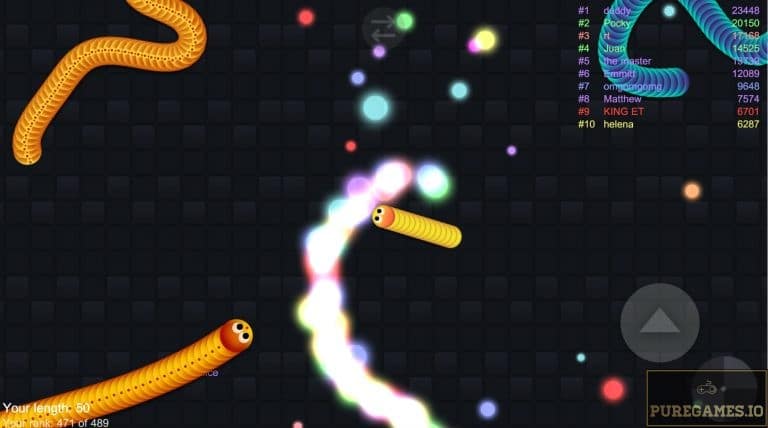 Play Against AI or Compete Online
Interestingly, if you download Venom Angry Crashy Rush Online you can play the game in two different campaigns. There's a single player campaign where you oppose against computer-generated opponents (Play Vs-AI). In this mode, the game prompts you to the battlefield where you must try your best to grow and atop the leaderboard. Same thing works with Multiplayer campaign (Play Online) except the fact that you are dealing with real-time online players.
Take note that this game is not just about increasing your length but also maintaining your rank. In order to do so, you must keep on feeding your worm and consuming your enemies. You consume enemies by letting them clash on your tail. This will turn them into glowing pellets which you can feed to instantly grow in size. Strategy can also be applied through coiling. This allows you to trap smaller enemies. You can also take advantage of your ability to dash (double tap).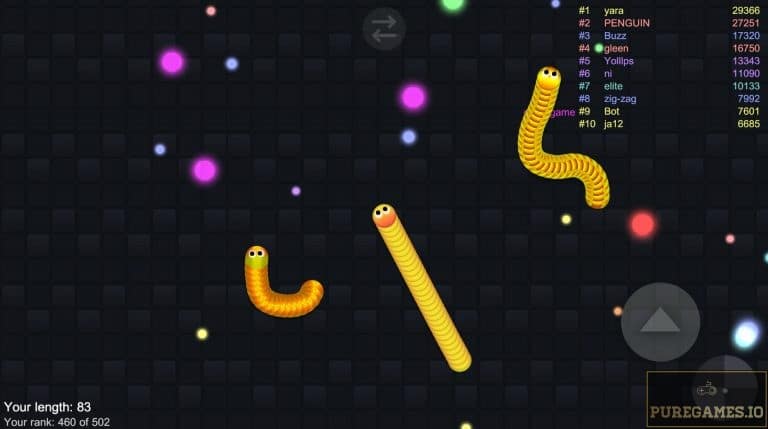 Customize Your Skin and Top the Leaderboard
Like Slither.io, you can also give your worm its own identity by customizing the skin. The game offers an overwhelming amount of skins to choose from. All skins however are system-generated and there is no option for players to customize or create their own.
One of the interesting highlights of the game is the Leaderboard system. Both campaigns (VS-AI and Play Online) features a leaderboard, a score chart that displays the top 10 players. If you think you're skillful enough to top the chart, download Venom Angry Crashy Rush Online to prove your skill!
Verdict
Venom Angry Crashy Rush Online is undeniably a cheaper version of Slither.io. Despite being a clone game, Venom Angry Crashy Rush Online is surprisingly fun and addictive. The game is equally entertaining but a little bit laggy especially when playing the Multiplayer mode. If you are looking for an alternative for Slither.io which doesn't consume much space on your phone storage, this game is a perfect fit!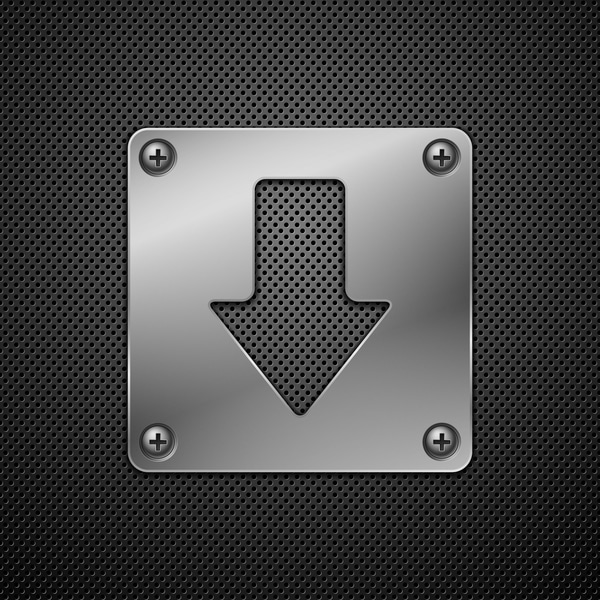 Download Venom Angry Crashy Rush Online APK for Android/iOS
Select a file to download:
Download Venom Angry Crashy Rush Online v1.0.0 APK