| | |
| --- | --- |
| Publisher | Playrix Games |
| Platforms | Android 4.0.3 and up |
| Price | Free |
| Size | Varies with device |
| Latest Version | 2.5.2 |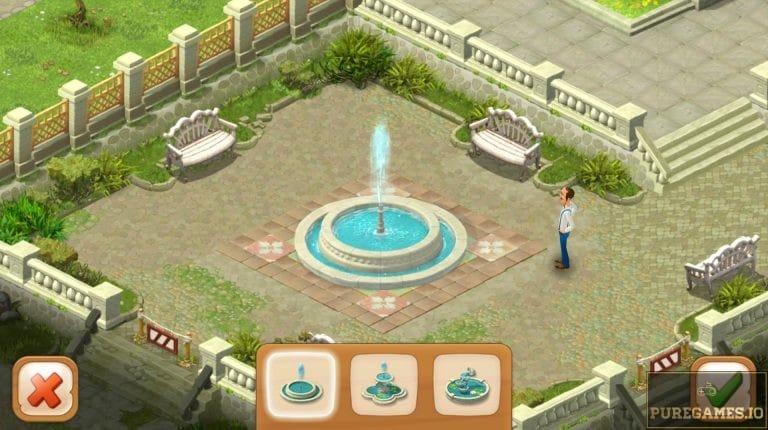 What will you do if one day you found out that you inherit a mansion? Well, it could be a life-changing moment indeed and that's exactly what you're about to experience if you download Gardenscapes.  Playrix is the creative theme behind some of the successful casual games like Fishdom and Township. Interestingly, Gardenscapes is one of the greatest additions from their games.
The success of Gardenscapes expanded to another spin-off – Homescapes which features Austin the Butler and his backstory. After you received the letter from Austin (your personal butler), you will help him renovate the garden and put it back to its former glory. Adorned with wonderful visuals and addictive tile matching puzzles, Gardenscapes is undeniably one of the best casual games on mobile today!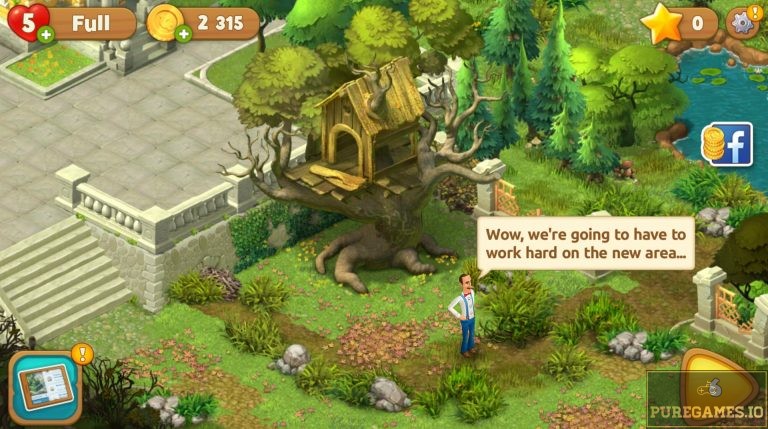 The Gameplay
If you download Gardenscapes, the game will instantly reminds you of Fishdom. It takes you to two phases; the building and the tile matching phase. As soon as the game begins, it prompts you to the mansion with a spacious garden outside. Unfortunately, the garden is seemingly abandoned and neglected for many years. With the help of Austin, you will try to bring the garden back to its glorious state.
Here's how it works; every action you will make requires certain amount of stars. You can earn a star by completing a puzzle and this will take you to the tile matching phase. Unlike the older version of Gardenscapes which takes you to a Hidden object puzzle, this one takes you to a match-3 challenge. The objectives for each level will vary. Some levels will ask you to collect certain number of tiles while others will require you to find hidden gnomes. Some levels will ask you to bring Iced tea glasses down the grid.
Despite the differences, all objective share something in common. You clear tiles by matching three identical objects on the grid. You can do so by swiping adjacent tiles together until you create a combination of three or more identical items. The main challenge, however, is the fact that you only have limited number of moves to spend per level. If you failed to meet the goal, you have no other option but to play the same level back from the very beginning.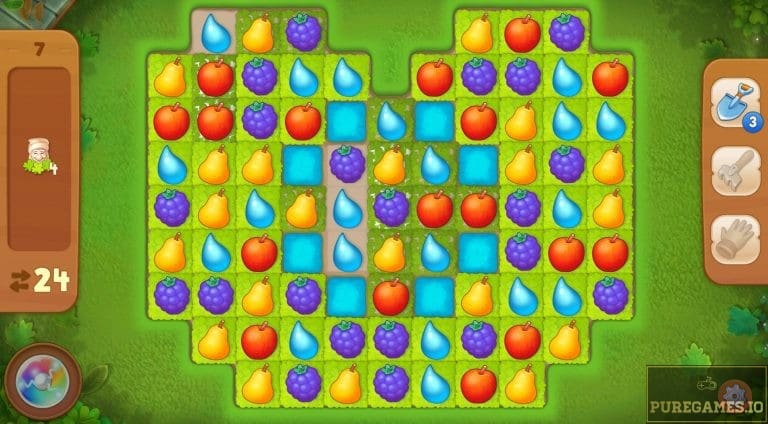 Addictive Gameplay and Colorful Presentation
Simple but surprisingly challenging! This is exactly the kind of puzzles to expect when you download Gardenscapes. The game takes you to dynamically changing grids. The rate of difficulty is drastically increasing as you progress. Eventually, you will encounter different obstacles like chains, grass and planks which make the puzzle even more challenging.
Interestingly, players can take advantage of the power ups and boosters. You can obtain power ups by matching four or more identical tiles. This can create firecrackers, bombs and dynamites which destroy nearby tiles. You can also buy Boosters to help you complete the puzzle quickly.
Aside from the smooth gameplay, Gardenscapes is also notable for its visually stunning graphics. The garden itself is adorned with intricate details which makes this game a certified visual delight. It is also accompanied by well-fitting music and sound effects which sets the mood right.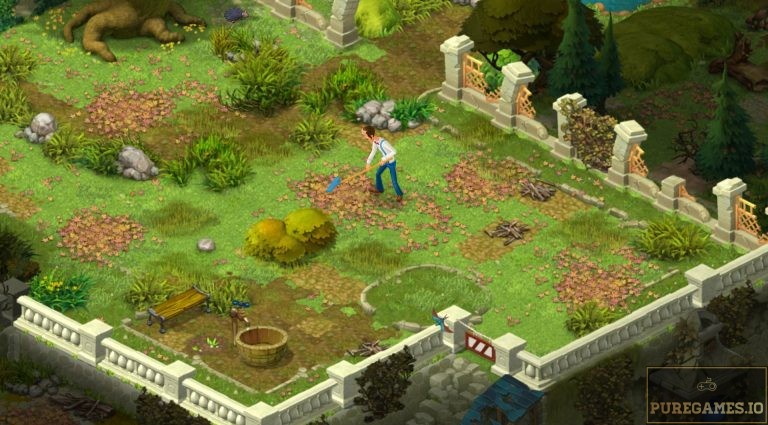 Lives System and Slow-paced Garden Renovation
I also like to note that this game features an Lives System similar to games like Candy Crush Saga. This particular system limits the amount of time player can spend on the game which is surprisingly a good thing. First of all, it prevents boredom and provides the game an incredible longevity. You regain life on certain time interval but you can also ask or send lives to your friends.
Since you cannot go back to the previous levels, I cannot really say that the game offers a nice replay value but the longevity is truly overwhelming. Thanks to the slow-paced garden renovation, players are most likely to spend a lot of time in this game.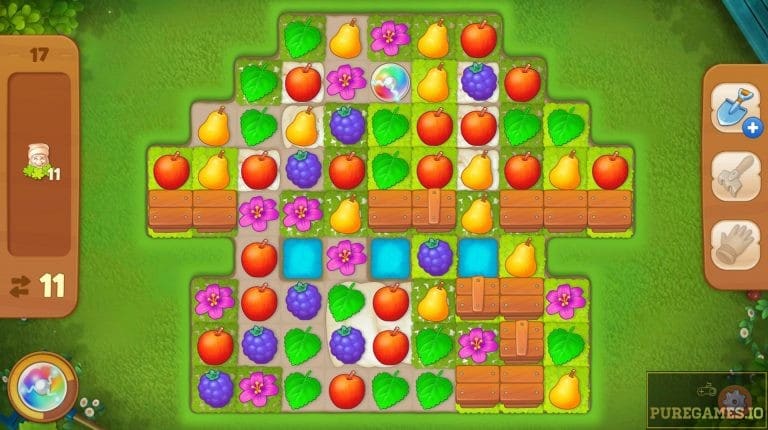 Verdict
Much like Fishdom, Gardenscapes is an addictive casual game. The simplicity is the game's greatest strength which is perfectly matched with a decent amount of challenge. The graphics are generally stunning and the gameplay is truly smooth. Not to mention the compelling plot that you can explore when you download Gardenscapes. Generally, it is a great game that you can confidently include on your game list.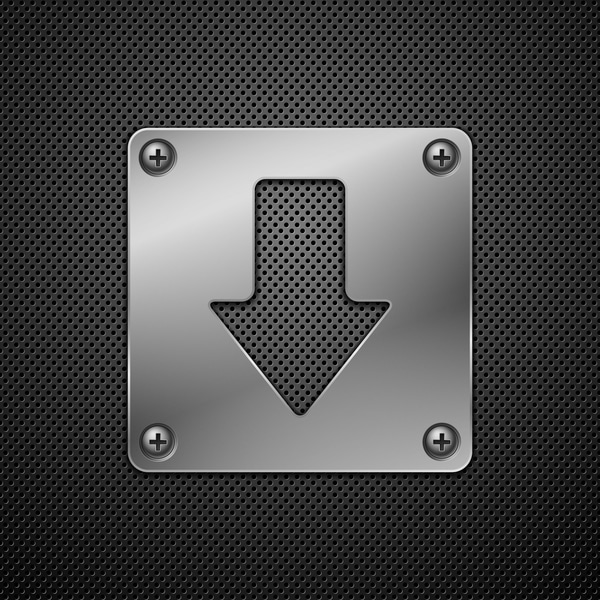 Download Gardenscapes APK for Android/iOS
Select a file to download:
Download Gardenscapes v2.5.2 APK