| | |
| --- | --- |
| Publisher | Bloop Games |
| Platforms | Android 4.1+ |
| Price | Free |
| Size | 32 MB |
| Latest Version | 1.1.1 |
Do I see a game inspired by a popular title concept, which is customized into an original one, or are my eyes under some kind of a spell? Birdy Trip folks.
Overview
Luckily, no spell is at work here. It's all real. Bloop Games came with an idea to make a Flappy Bird, with their twist on the subject. Don't let the name fool you, it's much more original than that. I don't know about Flappy Bird now, but in this one you have daily rewards, challenges, and even the option to unlock new type of birds! You do that by spending stars you've collected along the way. Usually the gifts contain stars too, but sometimes a little chick can lose its way and end up in your present box. The challenges vary from collecting points, stars and birds overall, to collecting them per single run. After completing one challenge, you'll get a new one instantly. Also, you can continue flying your flock of birds in order to reach high scores, and share them with your friends!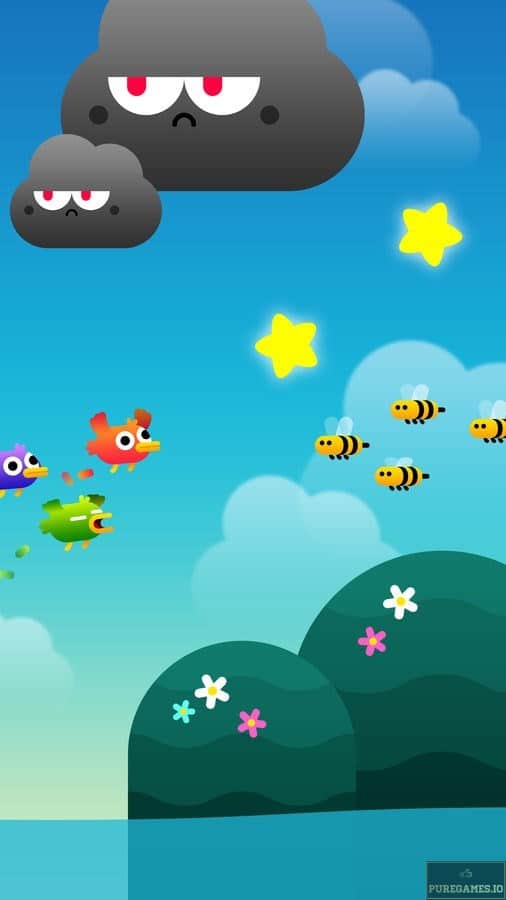 Gameplay
So, you do control a bird in this one, and it does act like the protagonist of the Flappy Bird. It keeps falling down, and you need to tap your screen in order to keep it flying. Also, avoid obstacles such as trees, mountains, clouds, big birds of prey, and such. However, other than stars, you can collect more of your little siblings flying around, forming a flock that way. Not only that they grant you a life, but make your controlled unit larger. If you succeed in collecting over 15 birds, the flock you fly can take up half of your screen!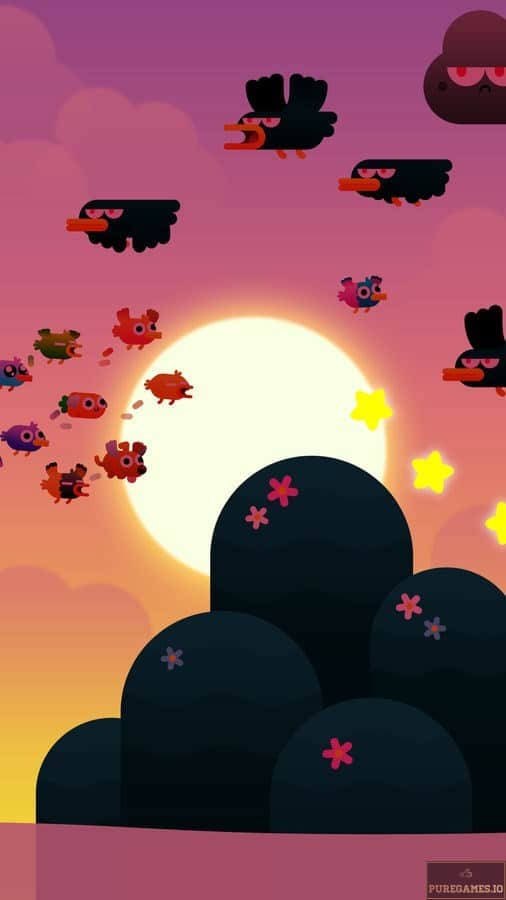 Being in such a large group offers you a way to collect stars much more efficiently. But, the downfall of it is that you are also an easy target for your obstacles, especially because of the delay. It's present due to the fact that you control the entire flock with a single tap. And your first bird reacts instantly, but the last ones are always a bit late. Don't worry, running into an obstacle doesn't end your game, just makes your flock smaller for one or more birds, depending on the size of the barrier you bumped into.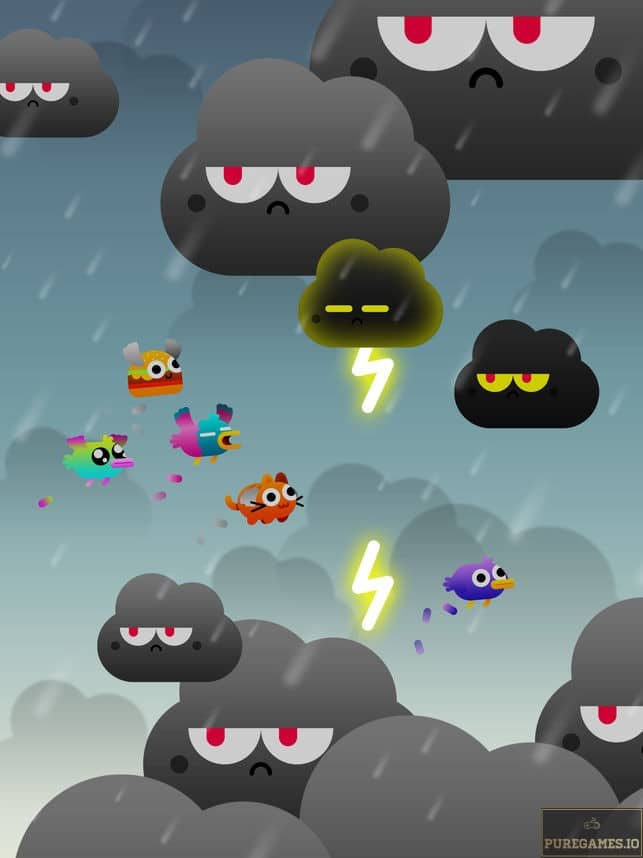 Presentation
This game looks super cute, but in a tasteful way. It's not necessarily cartoon-ish and for kids, it's rather minimalist in design. A few lines and a color fill make a bird. However, there are some subtle details, which would pass by unnoticed to the untrained eye. Like the setting sun. You see it in the background, and as you progress through your run, it's slowly setting, and the brightness level falls down with it, successfully imitating a real sunset. Things that do, however, break the immersion are the zoom out and the music. As your flock grows bigger, the camera fails to capture all of your birds sometimes, due to constant changes of their numbers. Music is cute and a bit too silly, contrary to the smart visual design.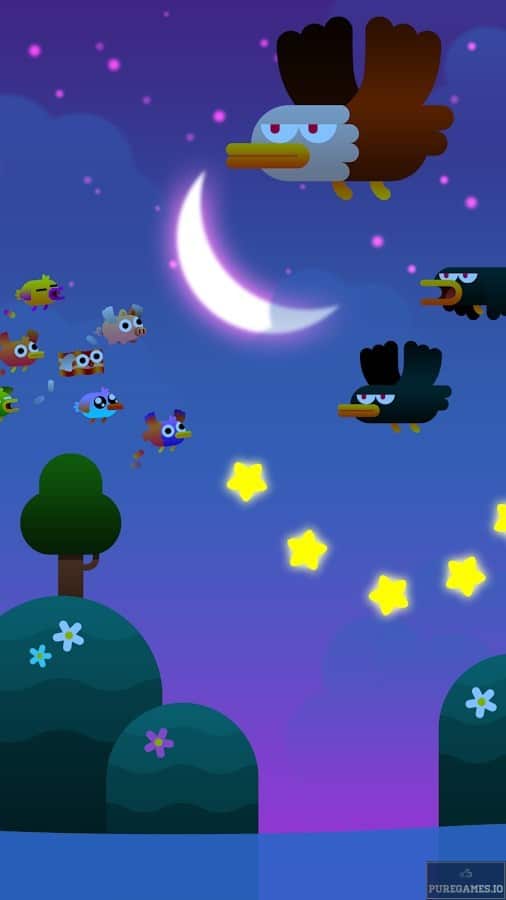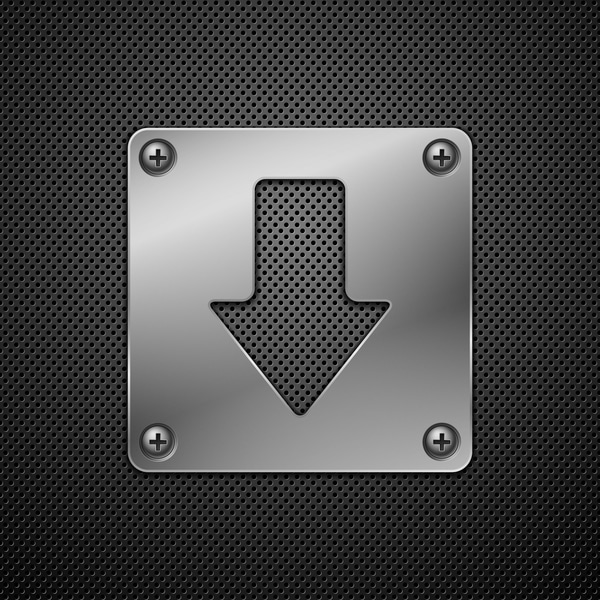 Download Birdy Trip for Android/iOS
Select a link to download: