Publisher
VOODOO
Platforms

Android 3.0+;

 iOS 6.0+

Price

Free

Size
40 MB
Latest Version
1.7.0
In the olden days of video gaming, all you needed to play was a joystick, a button, and a screen. Heck, sometimes the joystick is the only thing you could use to control your character. As time goes on and video games become more and more advanced, the mobile phone libraries would carry this unspoken tradition. Rolly Vortex is the kind of game that hearkens back to the era of arcades and early home consoles. There is no complex backstory or princess to rescue; it's just you and the walls that you have to avoid bumping into. What makes it work is that in a game like this, that's all you would really need. Why tack on anything else that may possibly ruin the experience for players? There's no need because the foundation is fine the way it is.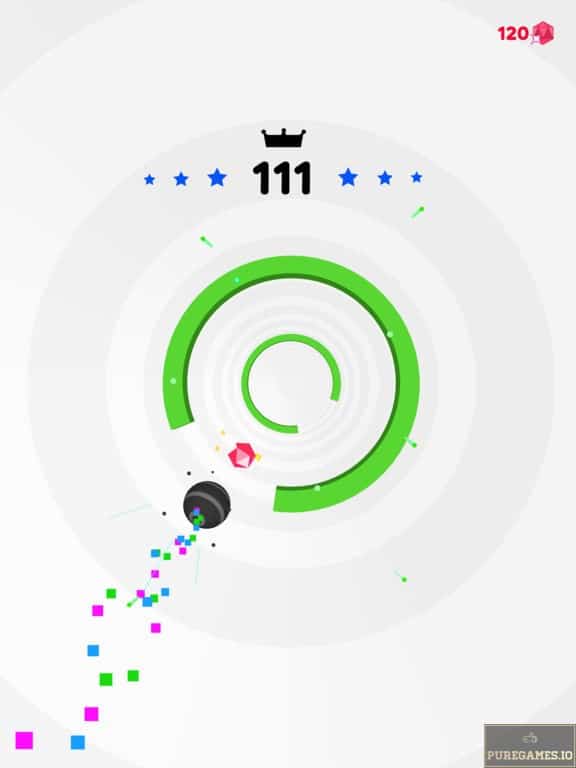 There is nothing more (but nothing less) to do in it than to reach for the highest score you can. It's interesting to see how much of a resurgence this kind of game managed to cover on mobile app stores; we haven't gone far from the past because we're still just about in it! The game particularly can remind many of the endless runners that show up on Google Play at a frequent pace. This is better than the cookie-cutter ones that appear every second of our waking lives, though. The graphics and sounds are reworked into their own identifiable elements, and the gameplay is swift and enticing.
You control a figure that looks not unlike a black sphere. Your goal is to avoid all the colored walls and hazards as you spiral down an endless hallway of danger. That's all there is to it; but you know, there really isn't anything more Rolly Vortex needed to do to make itself an interesting title to play. This, of course, is thanks to its stellar play mechanics that drive home its simple premise. After all, that's the best way a game like this could be executed. It's happened time and time again, and Rolly Vortex is no exception to the golden rule. And that's what makes it a hit on Google Play. It is an original take on a formulaic concept that manages to be an intriguing result.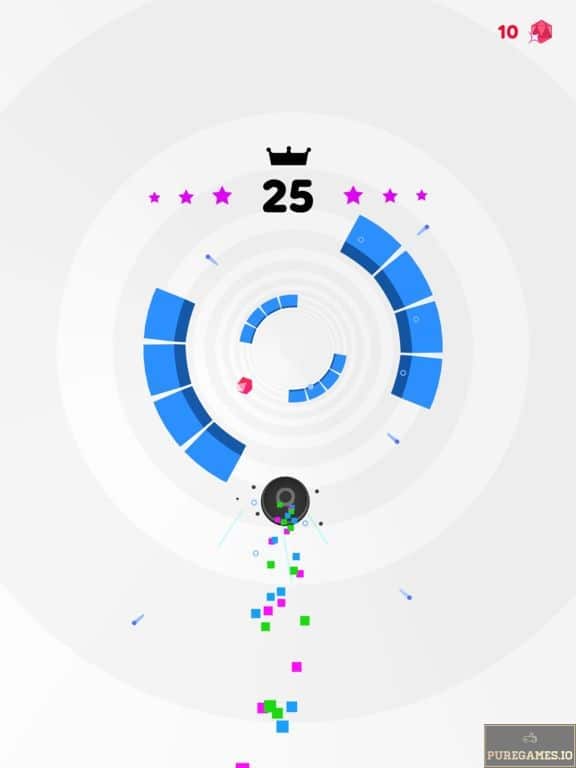 With all that is said and done, do I recommend Rolly Vortex as the time sinker it is? Surely! It is a worthy score chaser kind of game, and like a lot of other titles, it can be great fun to see just how far you could go within its boundaries. No matter how old this sort of task gets as the video game industry continues to age, it will forever remain a fun way to keep playing games! The stylistic visual work can also dazzle aplenty. Now get out there and challenge your friends to this exciting score chaser! You will never know when you'd find yourself at the top of your game.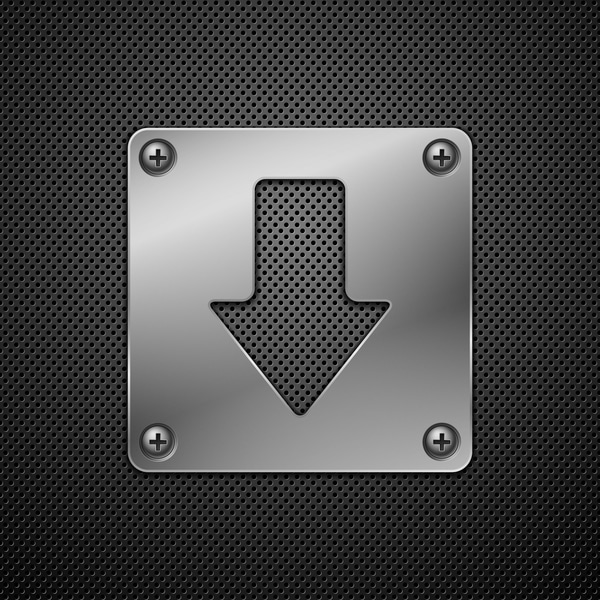 Download Rolly Vortex APK for Android/iOS
Select a file to download:
Download Rolly Vortex v1.7.0 APK