| | |
| --- | --- |
| Publisher | Noelle Collier |
| Platforms | Android 4.1 and up |
| Price | Free |
| Size |  MB |
| Latest Version | 1.9.3 |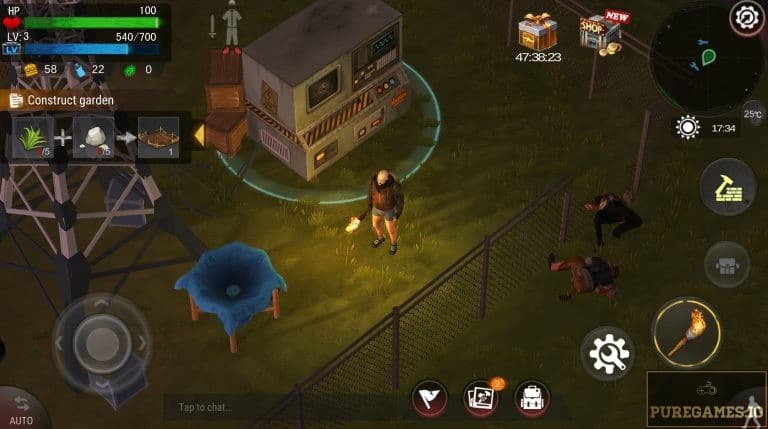 Prepare yourself for a heart pounding zombie survival adventure with Warz : Law of Survival.  The game takes you to a post-apocalyptic period where the world is now dominated by zombies. It takes you to year 2050 which follows a story of a man who is supposed to be taken to a survivor concentration camp. Unfortunately, the plane crashed and now he needs to find way to survive. Scavenge for weapons, food, water and build a reliable shelter to keep you safe at night. If you think you are brave and skillful enough to survive feel free to download Warz Law of Survival and see how long can you last.
WarZ : Law of Survival by Noelle Collier is not just your typical horror survival game. It takes you to scenarios that will require the best of your critical thinking skills and reasoning. It is more than just a battle of humans vs zombies. If you download Warz Law of Survival, you will engage yourself in a series of zombie encounters from one place to another. In addition to that, you will also have to fight against other survivors and deal with a bunch of hostile and wild animals. How long do you think can you survive?
The Gameplay
The mechanics of the game are simple; you navigate around, look for resources, craft items and fight zombies. The main challenge however is the survival as you constantly need supplies to keep your character alive. Interestingly, you start off with nothing at all except for a machete. You have no clothes, no food, no water and no other weapons to protect yourself. Much like the Survival Mode in Minecraft, you start from scratch and you need to hunt for items and gather enough resources.
The controls are easily manageable. You navigate around using the virtual joystick and interact using the tap-based buttons. You can attack approaching zombies, people or animals using the attack button while you can examine or collect items by tapping the hand icon. Take note that this is not just about fighting as you will encounter numerous challenges that will endanger your life. Few of which includes hunger, thirst and infestations. You need to observe your status very keenly and make sure your hunger and thirst status are both in stable condition, otherwise, it will inflict damage to your health and die.
Scouting is the Key to Survive
One thing you must expect when you download Warz Law of Survival, it is a realistic survival game. Well, zombies and some post-apocalyptic scenarios are fictional but what you can experience here is something a real human would do in case of such catastrophic event. Unfortunately on your end everything is unprepared. The plane that will take you to the survivor camp crashes out of nowhere and now you have to start from scratch. The game prompts you immediately to a certain location, a starting point which is tagged as your "home".
Your home or your own camp is basically a small and limited space. You can find small amount of resources like woods, stones, tangerines, fiber plants and some blocks of iron ore. These resources however come on small amounts and most are not respawning. In order to gather more supplies like food and water, you must scout on other locations. Once you run outside the boundaries, it prompts you to a map where you can find all the accessible locations. Simply pick the location you want and you could either run or drive to reach it. Running basically takes time but driving will take you there in few seconds but you need to consume fuel. Clicking on a location from the map allows you to view the possible threat you can encounter. It lists down the percentage of zombies and supplies that you can possibly meet during the scavenging.
Look for a Long Term Solution
If you download Warz Law of Survival, you should be aware that everything is not permanent. You can run out of supplies, feel hungry and thirsty anytime and zombies can attack you at any moment. To maximize your chances of surviving, you need to look for a long term solution. In order to do so, you have to strengthen your camp. You can build farms to plant crops for permanent food supply. Build rain catcher for a permanent supply of water. Working table, furnaces and other building tools should be present to craft planks, steel and other materials to build walls, floor, traps and weapons.
Be mindful that there are times that a horde of zombies will attack your camp. If so, you must build a stronger defense through traps and use strong materials for your shelter. After reaching certain levels, you will soon gain access to Radio Tower which allows you to track other survivors and let them be part of your guild. If you think you have enough weapons, you can try scavenging on bigger locations. Some will even require you a boat to access them.
Crafting and Guild
Some of the elements you will enjoy when you download Warz Law of Survival is the craft system and guild. Much like Minecraft, you can craft items in this game. In order to build items, you need to collect certain amount of resources. You might need to build a working table or other similar equipment to craft them. WarZ: Law of Survival also features a Guild System. Once you are part of a guild, you can ask for their help especially during critical times like zombie attacks or if you ran out of resources.
Verdict
Appearance wise, WarZ : Law of Survival is absolutely a visual delight. The graphics are in high definition and the mood is set perfectly. It takes you to an eerie post-apocalyptic atmosphere which gives you a great horror survival experience. The gameplay is smooth and well-polished and there is just too much to explore in this game. The ads are cleverly applied too (you can use rewarded videos to earn extra fuel).  Overall, WarZ : Law of Survival is currently one of the best horror survival mobile game today and it is not a bold claim at all!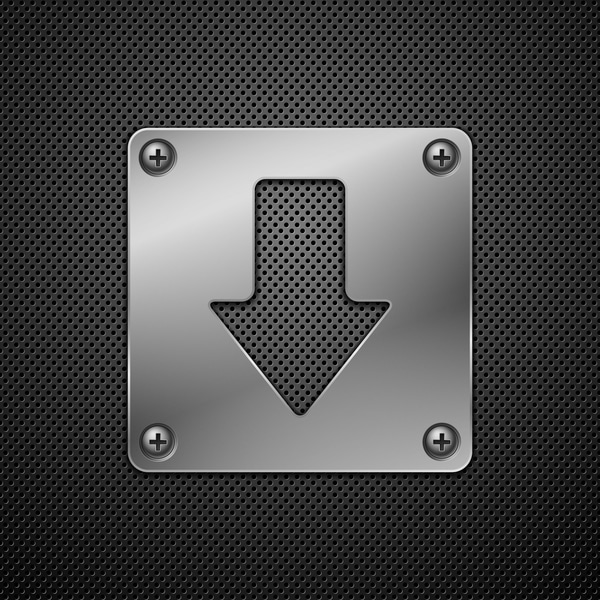 Download WarZ: Law of Survival APK for Android/iOS
Select a file to download:
Download WarZ: Law of Survival v1.9.3 XAPK