Call of Duty is probably one of the most iconic first-person shooter games in gaming history expanding to numerous titles, sub-series, and remastered versions through Modern Warfare and Black Ops series respectively. Last year,  the popular game series treated us with two amazing Call of Duty games. First of which is the Call of Duty: Modern Warfare that serves as 16th overall installment of Call of Duty as well as their first attempt to reboot the iconic Modern Warfare series. This is followed by the Call of Duty: Mobile which marks the first attempt of the COD developers to venture into the popular battle royale genre. The game instantly became the largest mobile game launch in history. Now, Call of Duty is seemingly taking the battle royale experience into a larger scale through its newly launched Call of Duty: Warzone.
Let's admit it! Battle Royale is definitely the new thing that almost every gamer is crazy about. With the undeniable success of battle royale games like Fortnite, PUBG, and the recently released Apex Legends, it is not really surprising for Infinity Ward to embrace such concept. Wonderfully, Call of Duty: Warzone is seemingly made to perfection. The game allows a massive number of up to 150 players to fight against each other in another fictional city known as Verdansk. This game is part of last year's Call of Duty: Modern Warfare but is made free-to-play for everyone and it doesn't require you to purchase the Modern Warfare game just to experience it.
The Gameplay
It is really interesting to see how each developer managed to give their own take to the popular battle royale gameplay. Fortnite, for instance, added their signature building and fortification system in the game which makes it a unique experience. Apex Legends, on the other hand, introduced Legends that are endowed with special skills to help the entire squad. For Call of Duty: Warzone, the game can accommodate up to 150 players per match compared to the typical 100 players offered by almost every battle royale titles. The game also introduced a unique Contract system that allows players to earn in-match money by performing and completing various tasks.
Interestingly, this is not really the first attempt of Infinity Ward to embrace the battle royale concept. Aside from the Call of Duty: Mobile, this battle royale system is already introduced through the 2018 Black Ops 4 using its Blackout mode. This new game, however, provided us with unique gameplay and brought battle royale experience into a larger scale. The mechanics are generally simple but strongly requires players to establish the most effective strategy to maximize their chances of survival. Call of Duty: Warzone comes with two main campaigns; the Battle Royale and the Plunder mode.
Realistic Battle Experience
If you have experienced playing any of the Call of Duty games, then Warzone will deliver the same military-inspired combat. As soon as the game starts, the players will be deployed on the fictional city of Verdansk where they all have to fight for their survival. Like any battle royale titles, the players will start the game weaponless and once they have reached the ground, they must start hunting and scavenging for weapons that are randomly scattered on the map. The map will also constantly shrink and players must stay in the safe zone at all costs, otherwise, they will put themselves in danger.
Take note that you are playing this game along with the other two players. Your squad must try to survive by killing other squads. The last surviving squad will win the match. There are many interesting features of this game that are absolutely worth mentioning. First of which is the Contract system. Contracts allow you and your squad to earn in-match cash, which can be spent at specific locations to unlock Killstreaks and special legendary items. You can obtain this cash in various ways. These can be found randomly scattered on the map or you can also loot it from other players that you have killed.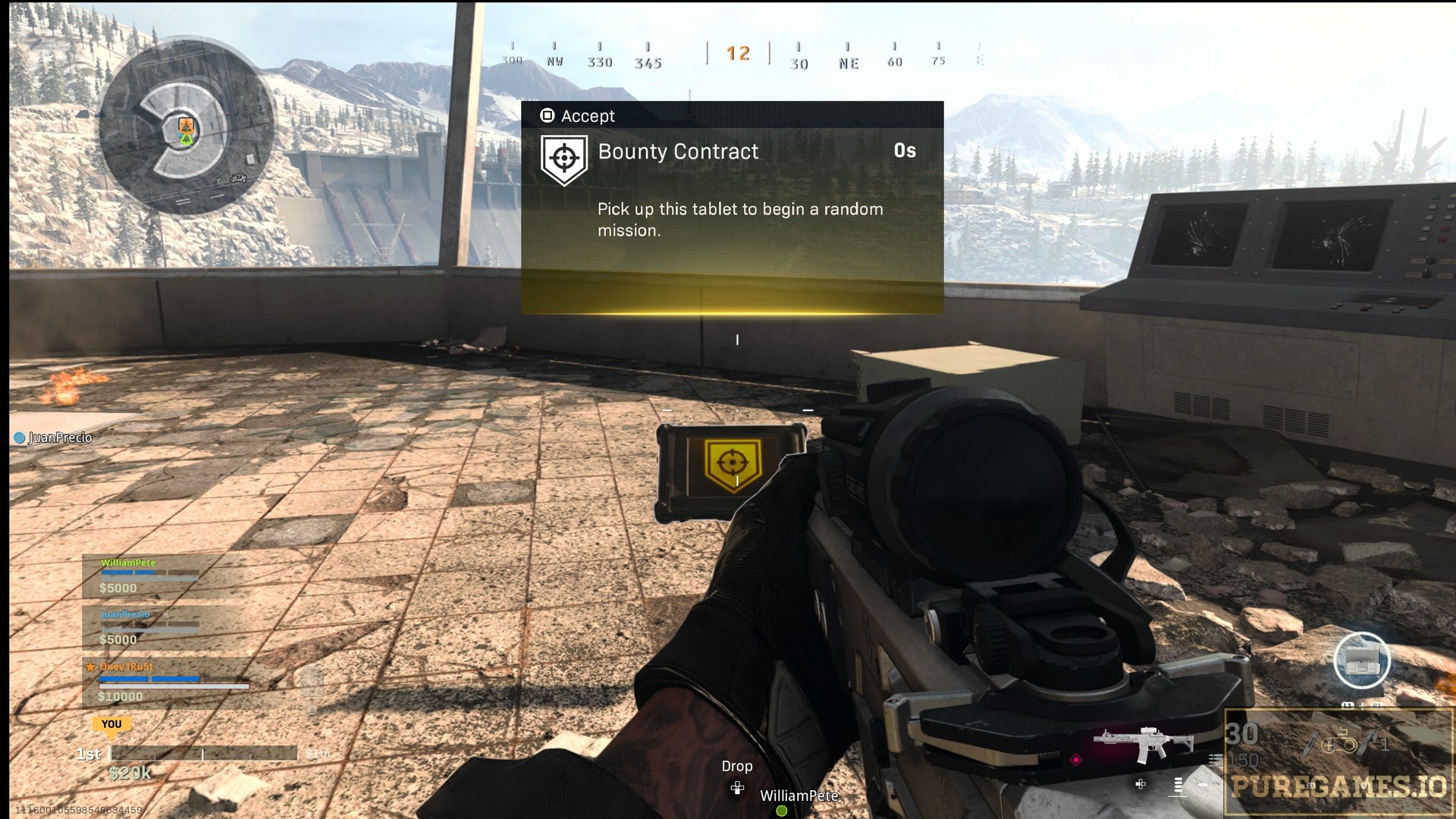 Contracts provide a squad with various missions or tasks to complete and some of which do not even relate to killing players. This system provides a way for teammates to contribute to their squad's success without necessarily having to seek out and destroy. Bounty Contracts require you to kill players but some tasks are passive that require you to hunt for a specific item or reach a certain area on the map. This is very similar to Fortnite's weekly and local challenges.
The game also offers a unique respawn system. Apex Legends and Fortnite has something in common when it comes to reviving squad members. In both games, the surviving squad member must retrieve the card from their fallen member (Reboot Cards for Fortnite and Banner Card for Apex Legends) and you only have a very limited time to do so. In Warzone, there's no timer and your teammates don't need anything from your body. If the squad has enough in-match cash, they can instantly respawn you back. When you return, you drop from the sky via parachute which is seemingly more safe than the noisy Reboot Vans and Dropships.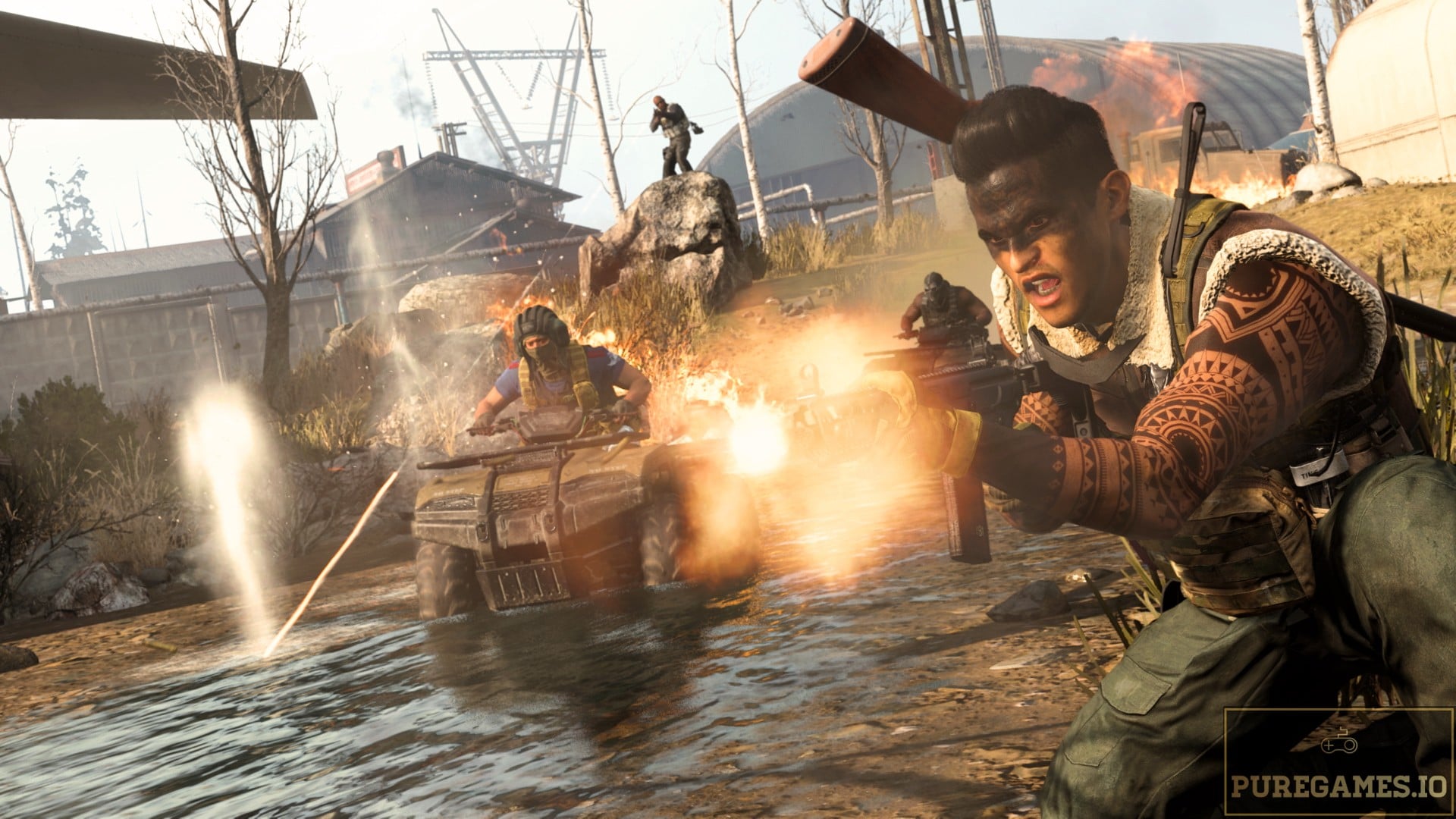 What makes the respawn system more unique is the place called Gulag. Those players who got eliminated quickly in the game will be transported to a secured place known as Gulag. Here, players must fight to the death with other players for a chance at respawning.
What's New With Call of Duty: Warzone Season 4
The current season is about to end and everyone is eagerly waiting for the highly anticipated Season 4 of Call of Duty: Warzone. It was recently confirmed that the release date of Call of Duty: Warzone Season 4 will be on June 3. Activision (the publisher of the game) doesn't reveal much of the new season but they recently released a trailer to give us a glimpse of what to expect. The trailer ends with Captain John Price emerging out from the darkness, which probably an indication that he'll be joining Warzone as an Operator. In addition to that, the majority of the trailer teased at the discovery of chemical weapons and nuclear armaments on the map. This will confirm that there will be a massive map change for the upcoming season. In the meantime, players still have enough time to complete the Season 3 Battle Pass.
The Verdict
Call of Duty: Warzone is indeed a great addition to the series. Knowing that it carries a huge name with a huge reputation, Call of Duty: Warzone will not disappoint you at all. It comes with well-polished gameplay presented in a highly immersive 3D map. The game comes with a less complicated inventory management system. There is no weapon attachment in the game which makes it relatively easier to adjust your loadout. You might also encounter useful devices during the match including drones that you can use for surveillance. The game's respawn system is also more favorable while the Gulag makes it even more unique in Call of Duty Warzone. Appearance-wise, this game is an absolute visual delight that treats you with remarkable visuals and providing you with highly realistic battle experience. Currently, Call of Duty: Warzone is available only for 3 gaming platforms; Windows, PlayStation 4, and Xbox One, and you can download this game absolutely for free.