| | |
| --- | --- |
| Publisher | marble.lab |
| Platforms | Android 4.0.3 and up |
| Price | Free |
| Size | 21 MB |
| Latest Version | 1.6.6 |
Usually feeding isn't welcome in popular competitive video games, but in Jungle Monkey Run, it's the main objective, so finally something fun for those who enjoy doing it.
Overview
Remember Sandler's bad joke about an angry monkey in Anger Management, one of his decent early comedies, with him and Jack Nicholson? Well, you get to feed that monkey from the joke. You feed your (not so angry) monkey by collecting bananas in this 2D side scroll runner. One hundred levels of that and I'm sure you won't think of stuffing your mouth with bananas for a long time. If that's not enough, you can always choose the challenge mode – endless running and banana collecting. As long as you don't run into an obstacle. It's not the idea that's new: I mean it's an obvious concept, but the choice of genre and mechanics makes it stick out, a bit.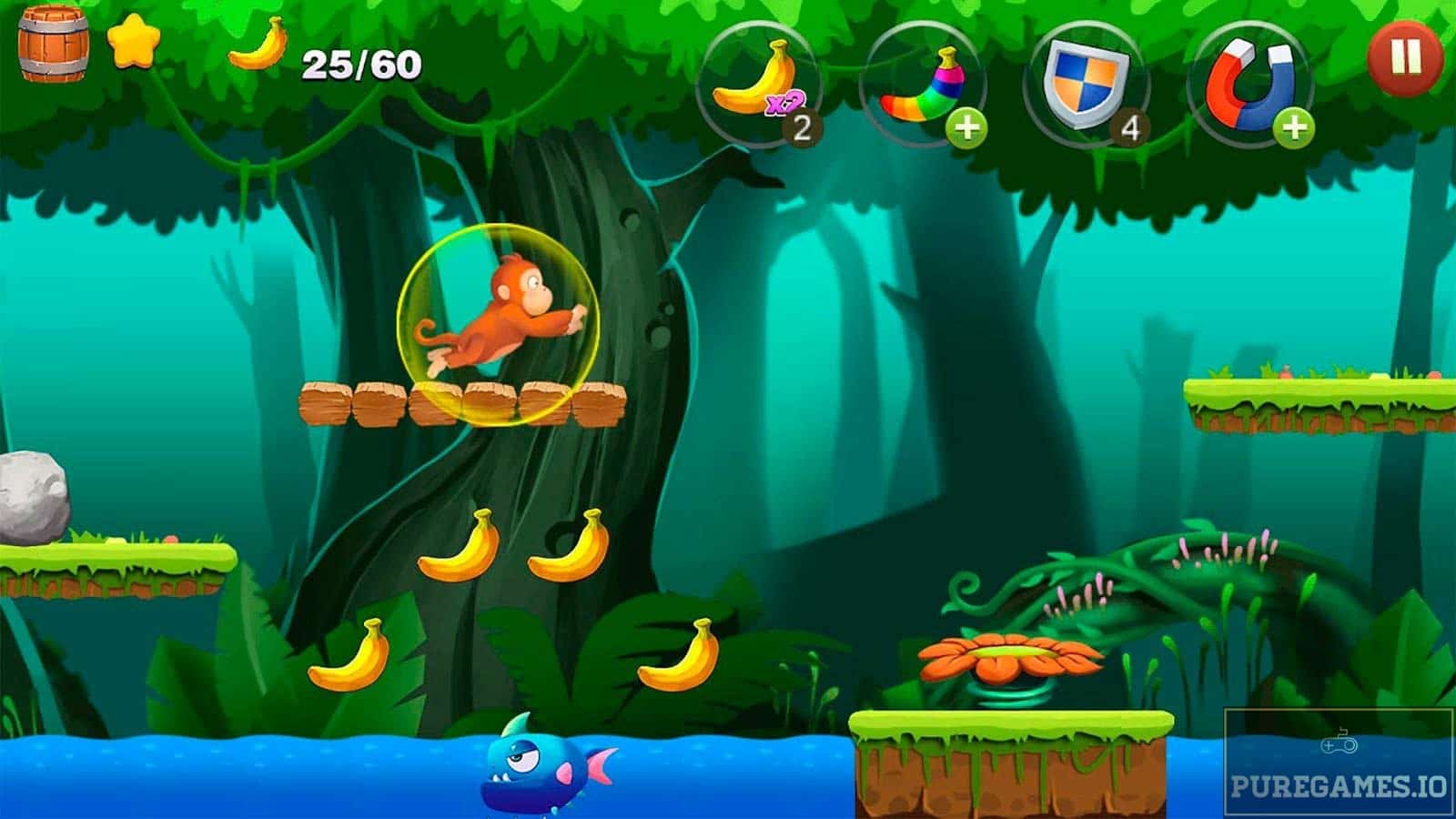 Gameplay
The game would be pretty boring if your monkey just ran on a flat surface and collected bananas, right? Well, I believe the same thing went through the developers' minds when they came with an idea to add jumping and sliding mechanics of this game. Simply tap anywhere on the screen to jump and hold your finger longer to see your monkey spread a giant leaf as a parachute and slide. The best thing is that collected bananas aren't just for showing off. You can use them as a resource – to either continue your run if you happen to bump into something vicious and dangerous, or to buy various power-ups. Jungle Monkey Run features several more collectibles, which vary from level to level. These can be barrels, crates, waterfalls, feathers and more. Sadly, after some time, nothing new gets introduced.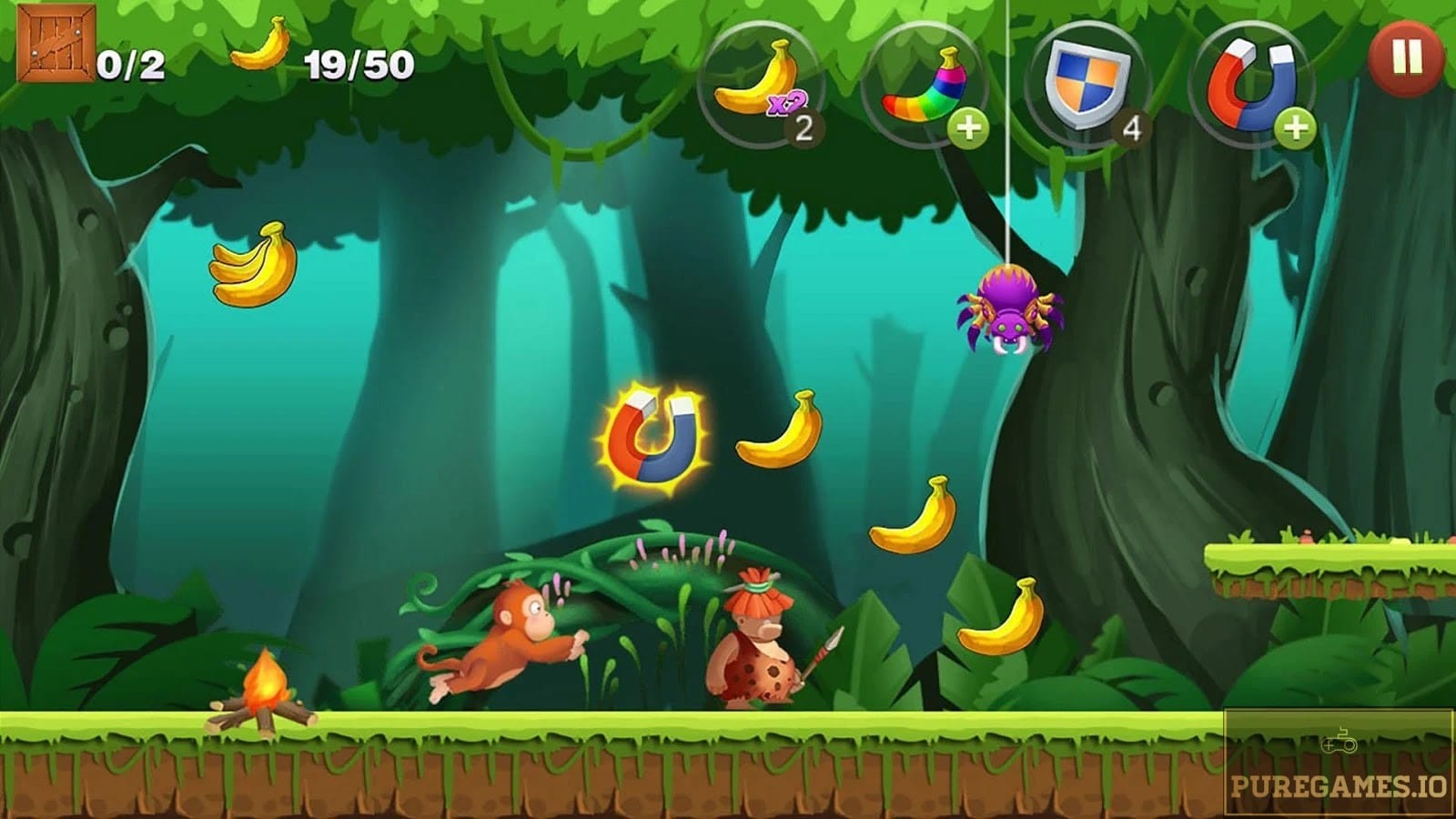 Power-ups
There are four kinds of power-ups in the game. First doubles your banana income during a level, and you can buy one for just thirty bananas. Second is the color banana, which grants you immunity for only one obstacle encounter. One of those is a bit more expensive, and you can have it for five hundred yellow fruits. The shield, which will grant you immunity for a short period of time costs one hundred bananas. Finally, the magnet power-up, which attracts all nearby bananas so the player can concentrate on the run, costs just forty bananas.
Of course, what would a game today be without its shop, where you can buy all of these for real money? For 0.99$ you could have those healthy snacks all year long. That's if you can eat 1100 bananas for a year? Good thing is that you can find these power-ups during the level, if you know where to look, and if you are willing to risk a bit. Thankfully, any purchase grants you ad-free experience.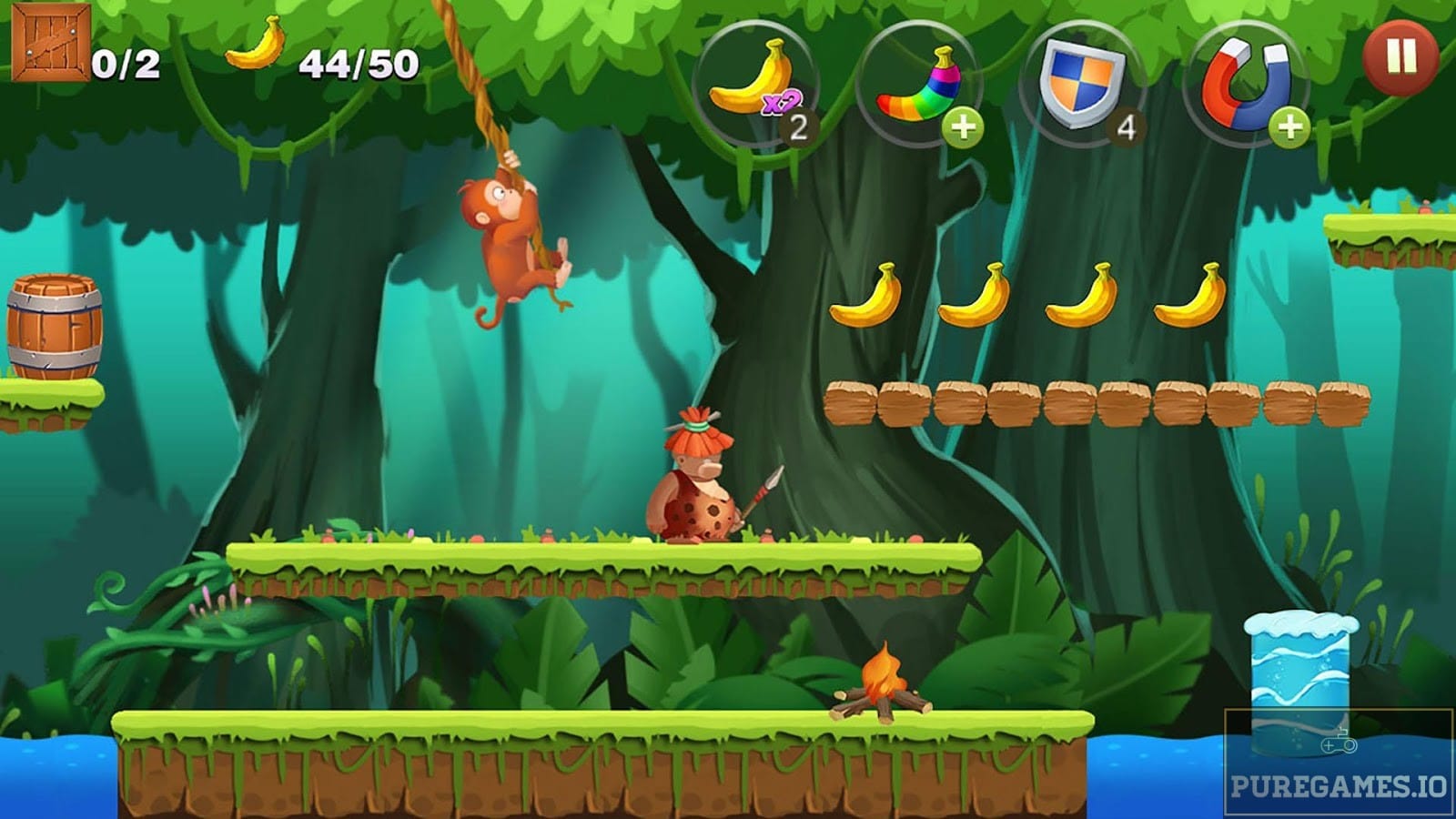 Presentation
The game looks pretty decent for a 2D side scroller. At least all the sprites and environment. It could have been a bit more imaginative, but quantity saves the day. All kinds of obstacles like villagers, piranha, rolling stones (not the band), campfires, spiders and collectibles, mentioned earlier, make the game seem less monotonous than it is. Animations, however, don't do their best to hide the illusion. Insufficient key frames and slow transition give this game a few years more than it deserves. It looks like something intended for previous generation of mobile phones. Especially because the effects are overused. Same goes for music – it lacks both quality (technical and aesthetic) and quantity. One short and mediocre tune repeats on and on. Poorly done loop reveals these flaws so well. Best I can say about the sound effects is: okay.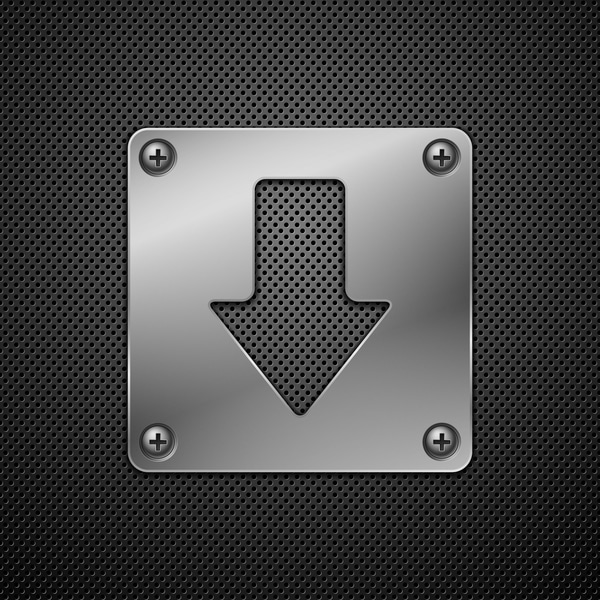 Download Jungle Monkey Run APK for Android/iOS
Select a file to download:
Download Jungle Monkey Run v1.6.6 APK