| | |
| --- | --- |
| Publisher | Respawn Entertainment / Electronic Arts |
| Platforms | Multiple Platforms |
| Price | Free |
| Size | Varies with device |
| Latest Version | Apex Legends Season 5 |
We can no longer deny the fact that battle royale is one of the newest game genres that are highly embraced by most gamers today. Thanks to that iconic Japanese film of early 2000, the survival-of-the-fittest concept has been successfully adopted into gaming. Although Minecraft is the first game to introduce such gameplay through a special mod, Fortnite Battle Royale and PUBG were both released in 2017 that brought battle royale on a larger scale. Since then, many developers started to create their own take to battle royale games. Respawn Entertainment, for instance, recently came up with Apex Legends (now on Apex Legends Season 5). Another critically acclaimed free-to-play battle royale game that is made available for various platforms and consoles like Windows, PlayStation 4, and Xbox One.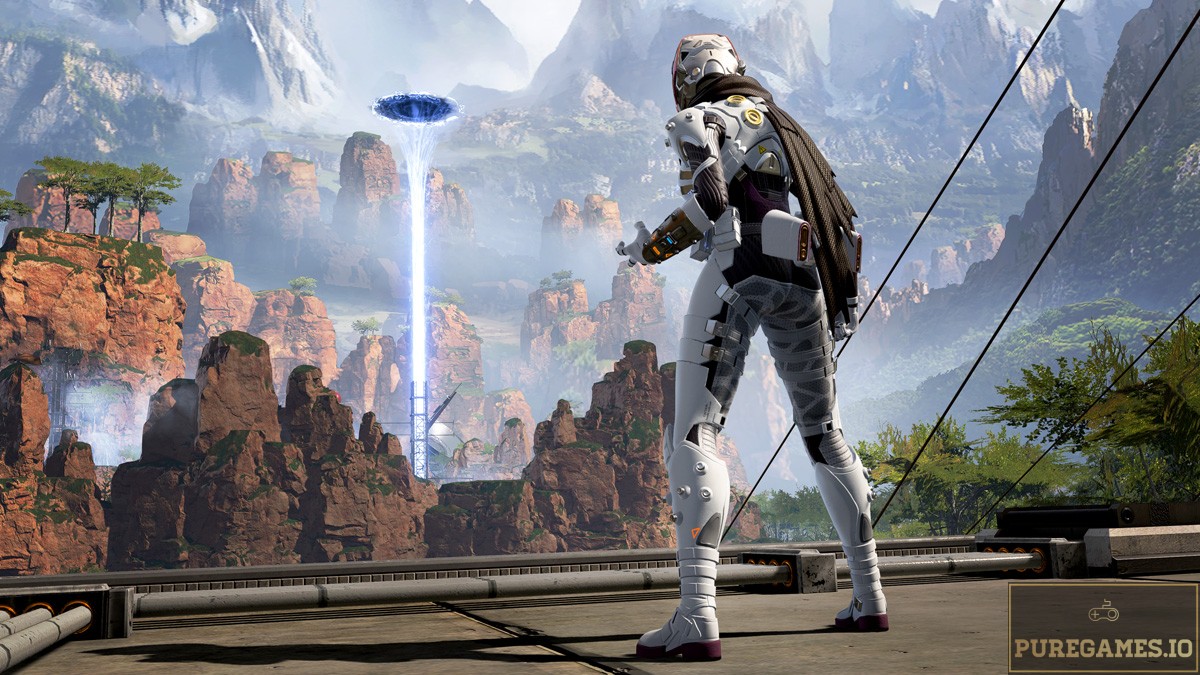 What would you expect from the people behind the successful Titanfall series? Apparently, they were also part of the Call of Duty via Infinity Ward. Well, Apex Legends is simply beyond expectations and it is not a bold claim at all. It instantly becomes the closest competitor to Epic Games' Fortnite. Despite the notable similarities with the battle royale concept, Apex Legends is interestingly unique on its own. First of all, the game will take you to the iconic Titanfall universe but in a Battle Royale gameplay without the Titans. Currently, Apex Legends is now its fifth season (Apex Legends Season 5) and it comes with a vast of interesting new elements to offer.
The Gameplay
The mechanics for Apex Legends are generally simple yet like most Battle Royale games, it requires players great shooting skills and impressive eye and hand coordination to maximize their chances of survival. If you have experienced playing battle royale games, then you might have a glimpse of the idea of how Apex Legends works. Unlike Fortnite and PUBG though, there is one thing that separates Apex Legends from its competitors and that is the game's perspective. Apex Legends is a first-person shooter game similar to Respawn's Titanfall. This perspective provides the game with more realistic battle experience.
Like most battle royale game, Apex Legends will deploy players in a remote island where they all have to fight for their survival. There is no Solo mode in this game (they introduced Solo game mode last year but was only part of a collection event). The game's main campaign will require a squad consisting of 3 players. 20 squads will be deployed on the island and only one team needs to survive to win the match. Once on the ground, the squad can scavenge for weapons, armor, and other equipment that is scattered around buildings, or in crates that are randomly distributed around the map.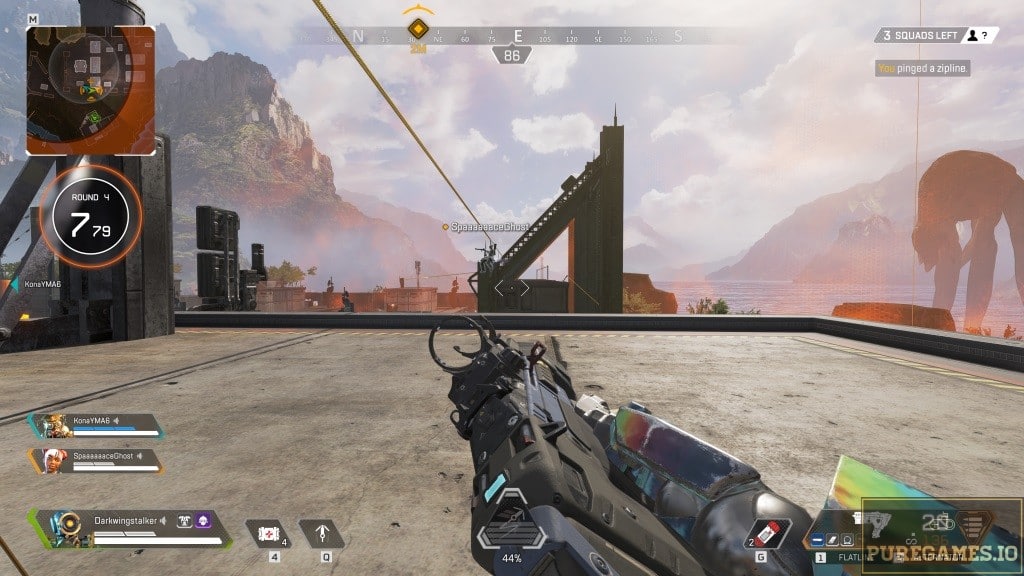 If Fortnite has an Eye of Storm, Apex Legends will introduce you to the so-called Ring, a shrinking circular zone that players must avoid at all costs. The squads must keep themselves within the safe zone, otherwise, staying outside the ring will cost constant damage to the players and it can be fatal as well. The game will also introduce you to the Legends, the playable characters in the game that come with a unique backstory, playstyle, and abilities. Offensive Legends are aggressive and useful in combats while Defensive Legends can fortify an area to keep the squad safe. Support Legends can help the squad by providing healing and loots while Recon Legends can gather valuable intel for the team.
What's New With Apex Legends Season 5
Like Fortnite, Apex Legends is also updated by Seasons. There is also a story progression and each season will introduce new elements that could either be long term or limited. Apex Legends Season 5 was just recently introduced this month (May 12, 2020) and is expected to end on August 17, 2020. Interestingly, the new season introduced a vast of intriguing and exciting updates that are absolutely worth exploring.  This season's entitled "Fortune's Favor" will introduce a new Legend named Loba, a Support Legend with a handful of skills and an interesting backstory.
Loba Andrade can be unlocked using 750 Apex Coins or 12k Legend Tokens. Some of her skills include "Eye for Quality" that allows her to see high-quality loot and ping them for her teammates; "Black Market Boutique" allows her squad to quickly see the all the loots within the area, and her "Burglar's Bestfriend" skill gives her ability to teleport to higher places or obstacles.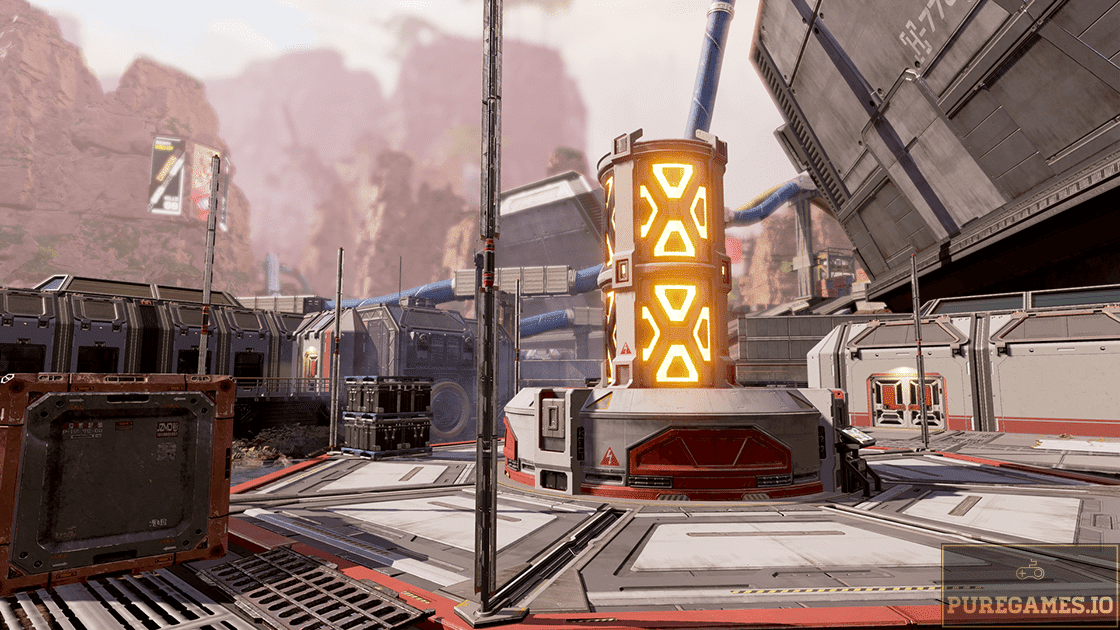 Apex Legends Season 5 also introduced a new game mode known as Quest. This is the only mode you can achieve a solo or single-player gameplay so far. In Quest Mode, you'll enter the game's PvE system. It features a weekly replayable PvE mission and grants you with cosmetic rewards. The quests also play a huge role in Loba's storyline. To enter a Hunt (the term they use for the PvE mission), players must collect Treasure Packs that are randomly distributed in the game (only one pack per day). You can get these packs by playing the Duos, Trios, or Ranked Leagues game modes. Every five Treasure Packs you collected, you will unlock a Hunt. This season comes with 9 Hunts that requires you a total of 45 Treasure packs to unveil all the chapter in relation with Loba's backstory.
The King Canyon (the fictional map of Apex Legends Season 5) also got massive map changes. This includes new facilities replacing former areas like Wetlands and Relay. You might also notice some notable changes with areas like Skull Town and Thunderdome that is now massively destroyed due to some events concerning Loba's storyline. Apex Legends Season 5 will also introduce us to Charge Towers, a device that grants players an instant full ultimate charge to any legends standing on the tower platforms.
The Verdict
As far as the quality is concerned, Apex Legends will surely not disappoint you at all. It comes with well-polished gameplay and will certainly provide you the best and most realistic battle royale experience. Thanks to its highly immersive 3D map that is packed with remarkable and highly realistic visuals. This is complemented with well-fitting music that sets the mood and the tone of the game. Overall, Apex Legends Season 5 is truly a visual delight. Although Fortnite recently introduced Reboot Vans, Apex Legends is the first among all battle royale games to allow the squad to recover their fallen squad member.
Apex Legends is a simple way beyond expectations and it comes with a very huge potential knowing that it is just on its fifth season yet. There's definitely more to expect from its succeeding seasons and we just can't wait to see more of it. Currently, Apex Legends is only available in three gaming platforms, Microsoft Windows, PlayStation 4, and Xbox One. Unfortunately, there are no plans yet to venture into mobile platforms but we're hoping that the game can be soon optimized for mobile. Overall, if you are looking for one hardcore battle royale game, Apex Legends is definitely a great fit. Good luck and have fun!