| | |
| --- | --- |
| Publisher | Respawn Entertainment / Electronic Arts |
| Platforms | Windows, PS 4, Xbox, Mobile (workaround) |
| Price | Free |
| Size | Varies with device |
| Latest Version | Apex Legends Season 5 |
Apex Legends is probably one of the most in-demand battle royale games today. This free-to-play battle royale game takes you to the iconic world of Titanfall but in an entirely different yet equally engaging gameplay. The game takes you to an action-packed mission along with the other members of your squad. Your squad will be deployed on a remote island where you must exert all the possible efforts to survive. Only one squad will survive per match. If you think you have the skills to win this epic battle royale game, feel free to explore Apex Legends and see how far you can go. Today, we are sharing you some details on how to download Apex Legends on PC and how you can possibly play the game using your mobile devices.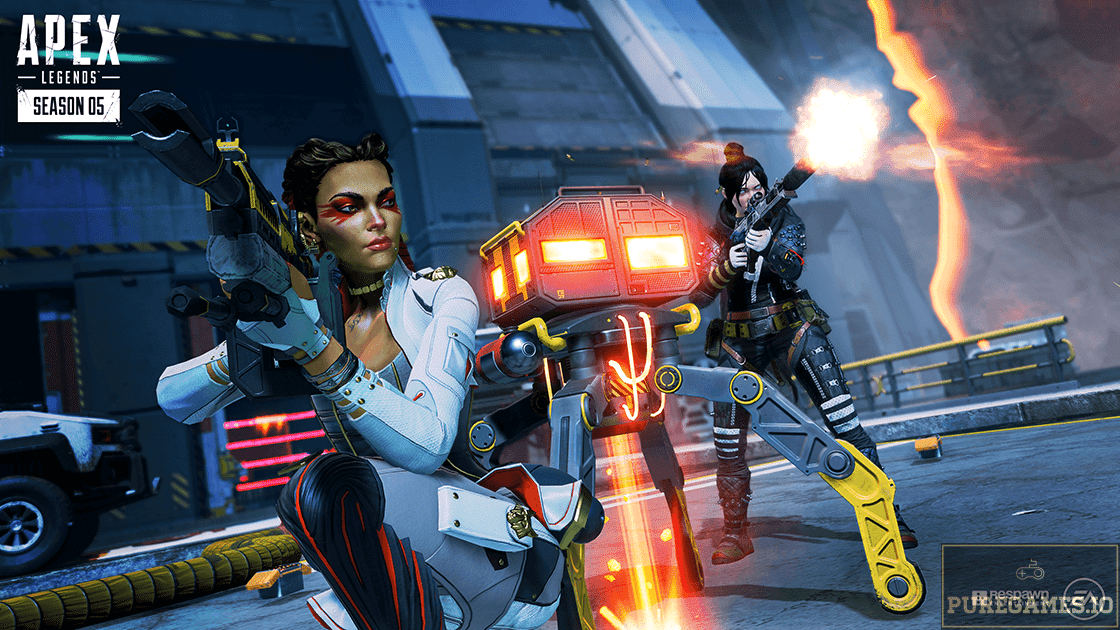 Recently, the game finally launched Apex Legends Season 5 entitled "Fortune's Favor" which is packed with a bunch of crazy upgrades. One of which is the introduction of the newest Legend named Loba which marks her as the 13th playable character in the game. Loba is a Support Legend that is equipped with a handful number of skills that are extremely beneficial to the squad. One of which is the ability to see high-quality loot items within the area. In addition to her amazing skills, Loba also comes with an intriguing backstory which links her to Revenant and how she craves for revenge. The new season also introduced Quest mode, a PvE campaign that allows you to dig deeper into Loba's backstory.
How to Download Apex Legends on PC
Currently, Apex Legends is only available in three gaming platforms including Windows, PlayStation 4, and Xbox One. This is a free-to-play battle royale game so you can download Apex Legends on your PC without paying anything as long as you meet the PC Requirements. To download Apex Legends on PC, here are the following step by step procedure.
For the PC version, Apex Legends is distributed by EA using their Origin Service. You can visit their Official Webpage at Origin.com or you can also access the download link through EA.com
Open the installer and once done, follow the steps to get up and running.
You will be asked to enter your EA account, just input your login details and if you don't have one yet, you can just create a new account by providing all the required information.
Go back to the Origin page and hover to the Browse Games tab on the left panel and select Apex Legends.
Click the "Get The Game" or "Add to Library" button
Click Download With Origin.
Select your language, agree to the terms of service, and select which drive you'd like to download the game to. You might want to tick Create Desktop Shortcut and Create Start Menu Shortcut boxes too for easy access.
Click Next to download Apex Legends on your PC. You can access the game either via My Game Library tab in Origin or from the Apex Legends shortcut icon you created on your desktop.
Enjoy the game.
Compatibility
Apex Legends is considerably a huge game that requires large storage. If you want to download Apex Legends on your PC, it is very important that you meet all the required specs to enjoy and experience the game to the full extent.
Here are the following Recommended System Requirements for Apex Legends
Operating System: 64-bit Windows 7
Processor: Intel i5 3570K or equivalent
RAM: 8GB
GPU: Nvidia GeForce GTX 970 / AMD Radeon R9 290
GPU RAM: 8GB
Hard Drive: Minimum 22 GB of free space
Here are the Minimum System Requirements for PC to play Apex Legends
Operating System: 64-bit Windows 7
Processor: Intel Core i3-6300 3.8GHz / AMD FX-4350 4.2 GHz Quad-Core Processor
RAM: 6GB
GPU: NVIDIA GeForce GT 640 / Radeon HD 7730
GPU RAM: 1GB
Hard Drive: Minimum 22 GB of free space
How to Download and Play Apex Legends for Mobile
Unfortunately, Apex Legends is not yet available for mobile platforms but some users are sharing their ways on how you can possibly play this game using your mobile devices. Some of these methods may not guarantee 100 percent effectiveness but still worth a try.
Play The Game via Cloud-Based Gaming Service
Although Apex Legends is not yet officially available for mobile, some users managed to download Apex Legends using some cloud-based gaming services. One of the most reliable apps is the NVIDIA GeForce NOW app. It is a cloud-based gaming app that allows you to play some popular battle royale games on your mobile phone. The GeForce NOW app works with Android phones supporting OpenGL ES 3.2 with at least 2GB of memory and Android 5.0 (L) or later.
Simply download the NVIDIA GeForce NOW app and log in using your NVIDIA GeForce account (you can create a new one for free). You also need your official EA account to access the Apex Legends. Just like how EA's Origin works, simply access the app, browse the game, and add it to your Library. You will be asked to sign in with your EA Origin account. The game works well if you have a Gamepad or a Bluetooth controller but if not, you can still use the game's onscreen controls. The problem, however, is that most game companies are asking to remove their games from the service because they are not getting any revenue from it. If you are lucky enough, you might still able to download Apex Legends from the list. If not, there are still many decent games to try on.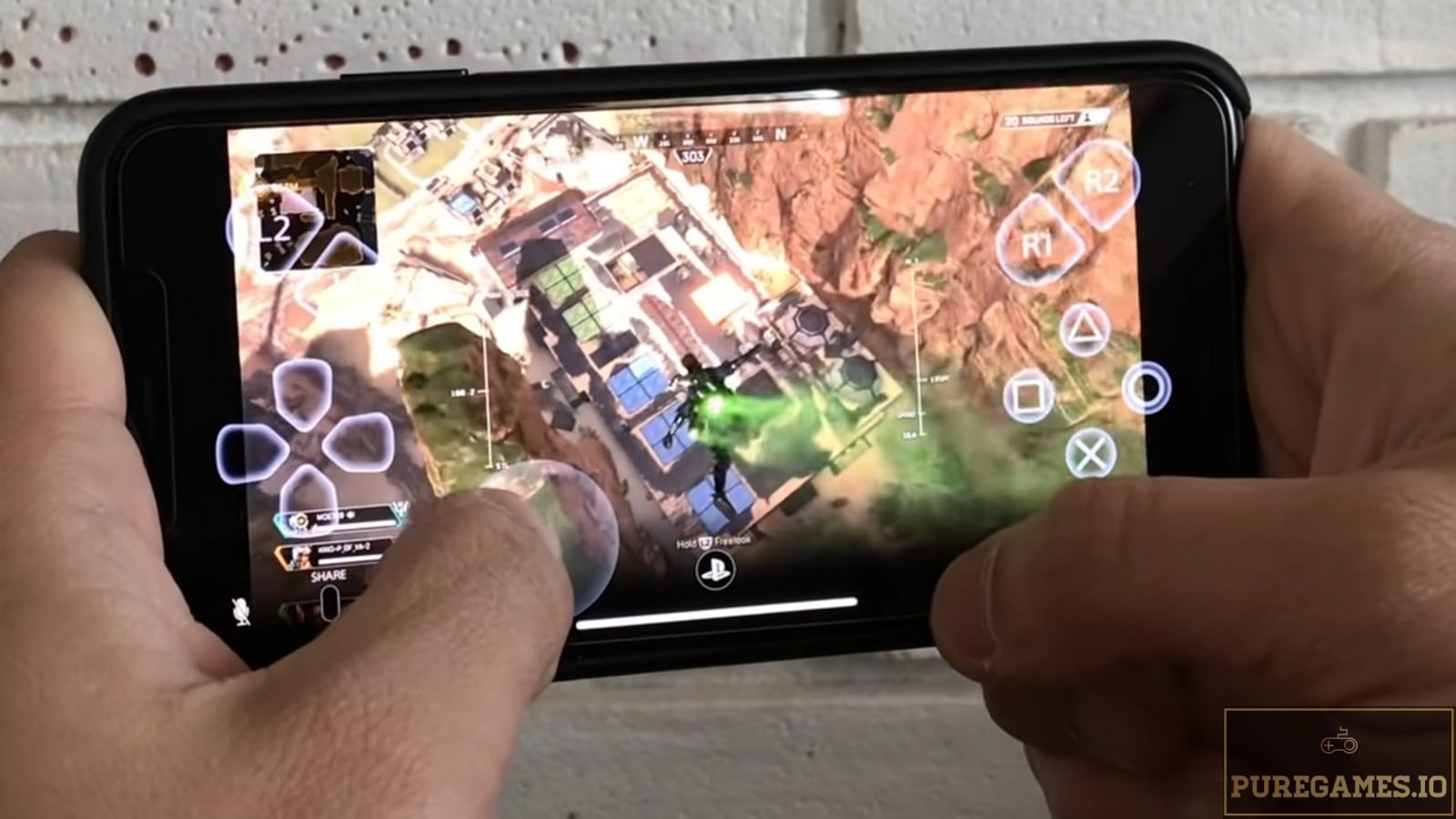 Play the Game via PlayStation 4 or Xbox One Remote Play
Well, if you have PS4 or Xbox One, you can take advantage of the PlayStation 4 Remote Play Feature or via third party app One Cast (fee-based) for Xbox One. By taking advantage of PS4's Remote Play feature, you can stream your game from your PS4 to your phone as long as it's on the same network. The same thing works for OneCast except for the fact that you have to pay for the service.
While we are all eager to see Apex Legends on our mobile devices, let's give Respawn Entertainment the time they need before they can finally optimize such a huge battle royale game for mobile platforms.  For the meantime, feel free to check our in-depth review for Apex Legends Season 5 here.