| | |
| --- | --- |
| Publisher | Wargaming Group |
| Platforms | Android 4.4 and up |
| Price | Free |
| Size | 60 MB |
| Latest Version | 1.5.0 |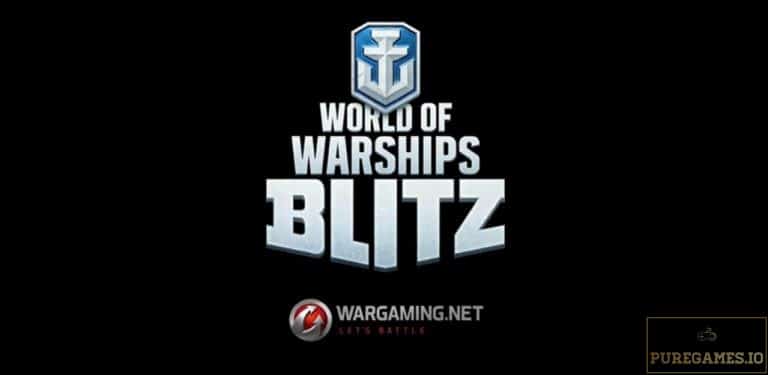 From the creators behind the popular World of Tanks game, comes another action-packed MMO Strategy battle – the World of Warships! World of Warships Blitz takes you back in time when nations are fighting against other nations. When you download World of Warships Blitz, you'll experience the action and intensity during the World War 2. As what the title suggests, the battle will take place on the sea where you will act as a captain and operate your own warship!
You'll embark yourself on an action-packed mission and engage on a series of naval battle! Your objective is to win the war by sinking down your opponent's warships! If you enjoyed the game's PC version, Wargaming captures everything in its mobile edition! If you think you are skillful enough to survive, download World of Warships Blitz now and see how far you can go!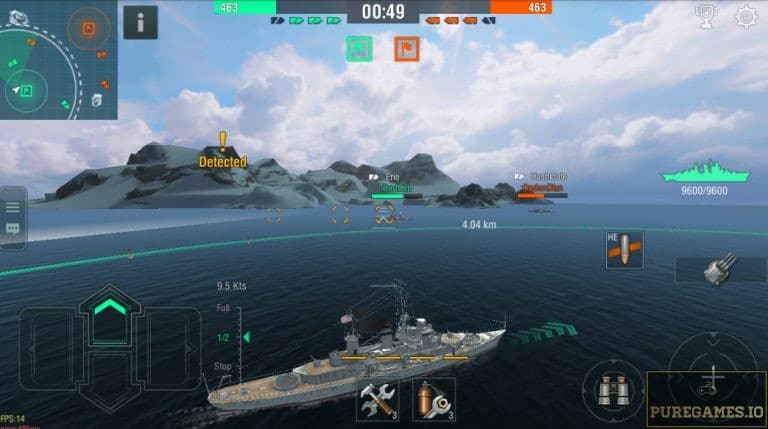 The Gameplay
This free-to-play MMO Strategy is actually simple yet surprisingly tricky and challenging. The mechanics are simple but requires mastery to maximize your chances in winning. As soon as the game starts, it prompts you right away to the battle zone as part of your initial training. When you download World of Warships Blitz, you'll find a lot of similarities with its PC version. The controls are simple but not easily manageable as you need to master everything to make you more efficient in every battle. All the controls are tap-based. You can navigate around using the directional control pads on the lower left corner of the game screen.
Start aiming the target my scrolling the screen around. You can move the crosshair to set the target and tap the shoot button on the far right of the screen. For better aiming, you can magnify the view by tapping the binoculars. Players can also switch armaments during the game and also pick their desired ammo type. Interestingly, you can also buy various consumables prior to the mission and use them in your own advantage! There's also a small navigational map on the top left to trace down nearby enemies. You can also use the map to track down your team especially when engage in a Clan war! Take note that your main objective is victory and there are many ways to achieve it.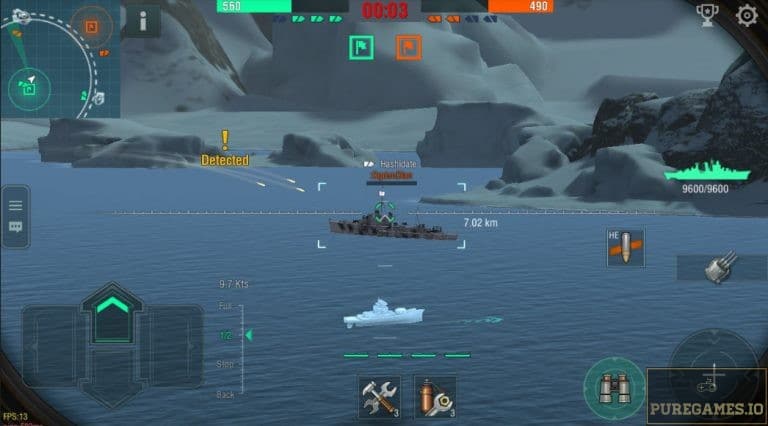 Take Advantage of your Ship Class
The game will introduce you to four different ship classes; destroyers, cruisers, battleship and aircraft carriers. Each ship has their own skills and specialty that you can take advantage of. Destroyers for instance are the smallest ship class yet they are the fastest while Cruisers are more versatile. Battleships, as what the title suggests, are heavily armored and equip with powerful guns and long range weapons. Aircraft Carrriers are the biggest of them all and has a special role in the game as they can deploy bombers to inflict damage to enemies.
To make your vessels more efficient and effective, it is necessary to upgrade them to their maximum potential. The game features a Technology tree system where upgrades are done sequentially. Currently there are ten tiers in the tech tree which features 6 countries including US, Japan, UK, USSR, Germans and French. Each country has their own ship line.  What makes it even more fascinating is the fact that all these ships are entirely based on real vessels from Second World War.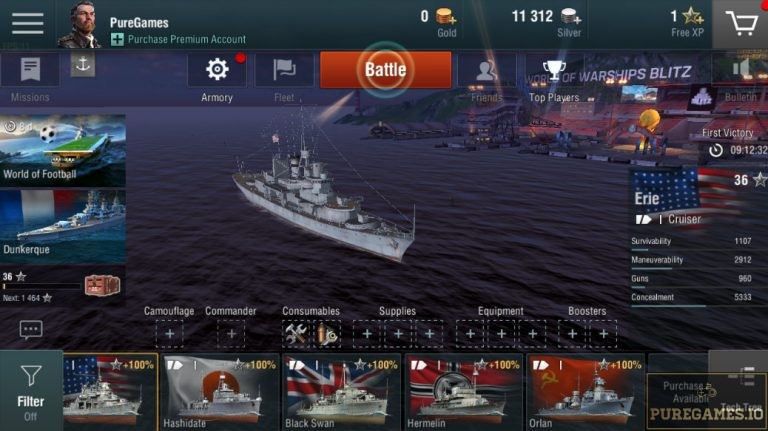 Strategy and Team Effort
Interestingly, when you download World of Warships Blitz, the game will introduce you to various campaigns. The Random Battles has three subcategories; Standard Battle, Domination and Nautical Superiority. Each mode has different objectives but they all share something in common – they are all team battles. In every team battle, you must actively participate and it should always be a team effort to win the battle. Same thing goes with Coop Battles where the entire team of players will oppose against AI opponents. There are also Ranked battles and special campaigns to participate in.
Verdict
Much like World of Warplanes and World of Tanks, World of Warships Blitz delivers a remarkable gameplay. It is a great tribute to these iconic vessels which played crucial roles during the Second World War. It feels like playing a classic tabletop Battleship game in a larger scale! The graphics are superb and the gameplay is simply remarkable and addictive. If you love history and you find WWII fascinating, feel free to download World of Warships Blitz and experience the action!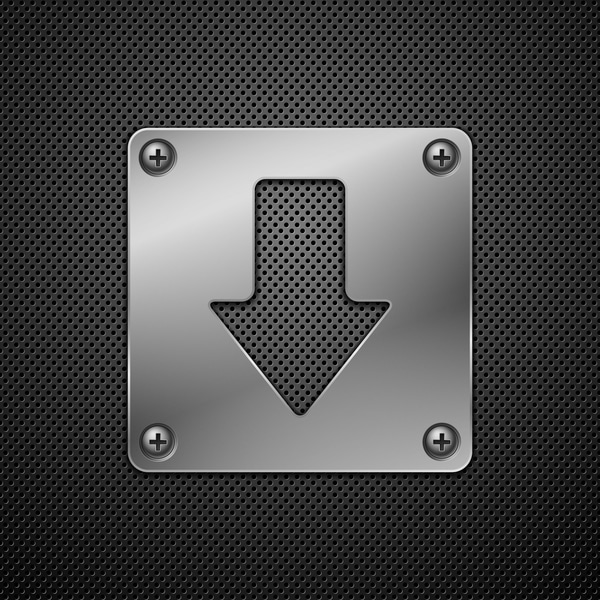 Download World of Warships Blitz APK for Android/iOS
Select a file to download:
Download World of Warships Blitz v1.5.0 APK