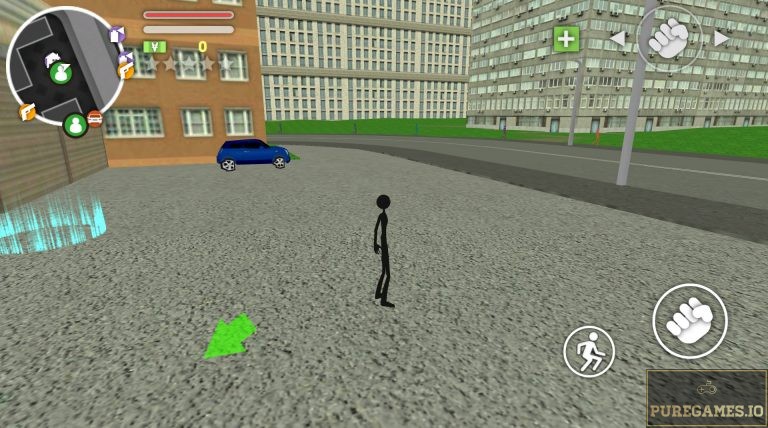 The title of the app is actually clear enough to assume which game exactly it is inspired from. Grand Stickman Auto V is an action game that is merely inspired from Grand Theft Auto series. We have seen a lot of games that shares the same format! Some of them gave enough justice and made the game extremely unique but others are nothing but poor rip-off. With its catchy title, many will definitely try to download Grand Stickman Auto V but is it a decent clone or just a horrible rip-off?
Much like the Grand Theft Auto game, Grand Stickman Auto V has no definite or core objective. The missions will vary from time to time. If there is one distinctive element in this game compare to other Grand Theft Auto clones, it is the fact that we are dealing with Stickman figures!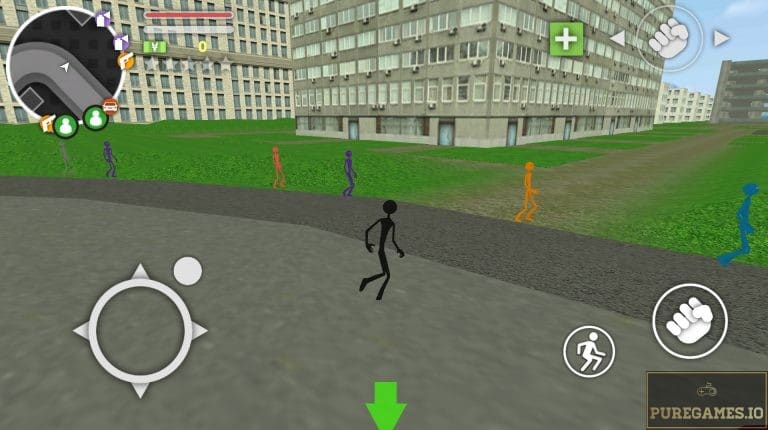 The Gameplay
Grand Stickman Auto V follows simple set of mechanics. As soon as the game starts, it prompts you right away to a visually appealing huge map. Like the real GTA, this game allows you to roam freely on the map. You navigate around the area, steal cars, kill passerby, and do anything you can possibly do. The controls are generally simple but surprisingly hard to manage. To walk around the map, simply tap and hover the virtual control pad.
Players will also encounter various tap-based buttons on the screen. You can shoot by tapping the bullet icon and jump by tapping the Jump icon. The player can also switch from one weapon to another by swiping the armory section. If you are brave enough, you can just navigate and attack people with your bare hands. To steal cars, simply move near any vehicle and the Car Door icon will appear. Just tap the button and you can start driving the car!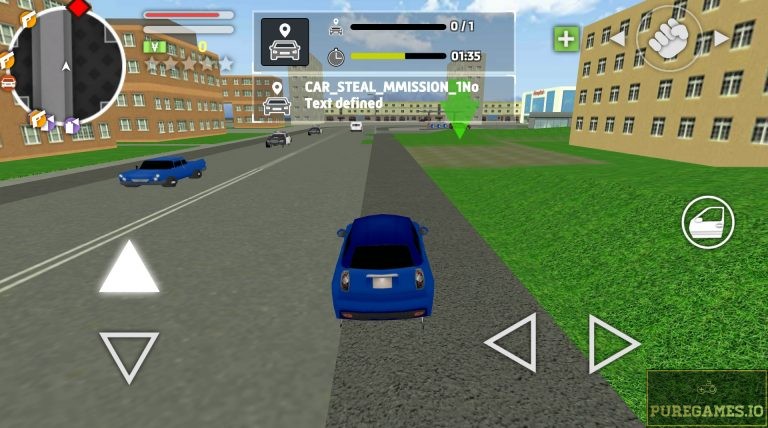 Poor Execution and Unfinished Game
If you download Grand Stickman Auto V, you'll realize that it has a lot of flaws and areas need to improve. It has a huge potential but everything is seemingly not executed properly. How should I start? First is the encoding. I am not a developer and I know nothing about the codes but you'll notice some glitch with the dialogues and titles. The dialogues will display some erroneous "No Text Defined" which makes everything confusing and hilarious. Most language is also in Russian and there is seemingly no option to change it.
Good thing, the missions are quite simple and easy to understand that you don't need to focus much on those confusing texts. There are different missions in the game such as Car Steal Mission, Courier Mission, Rampage and more. Not sure if it is intentional but the cars are quite horrendous in appearance. The wheels are not in proper shape and it's worse than having flat tires. The navigation or guide arrow will also put you in so much confusion.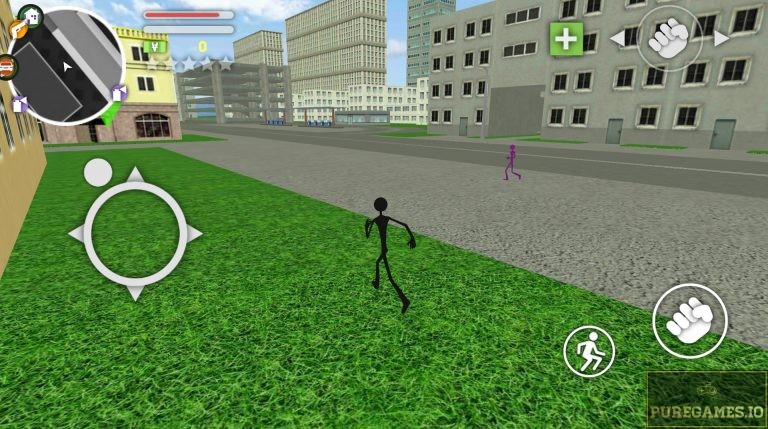 A horrible GTA rip-off
As much as I want to say something great in this game, the flaws are simply overwhelming making it less enjoyable. There are many areas that should be improved in this game to make it somehow appealing. The developers should fix any bugs or glitches for the dialogues and they should input an option to change the Language to English. A leaderboard or achievement system is interesting addition too.
Verdict
Grand Stickman Auto V failed to meet our expectations but the game is not really bad either. It is simple and surprisingly fun. It was quite funny and enjoying to see those moving stick figures on a 3D map. I am just hoping that developers fix everything in their future development if there's any. The game generally has a nice potential yet everything is just poorly executed. Overall, I will still download Grand Stickman Auto V for the sake of having fun. It was not a huge game after all and it will not hurt my phone's storage capacity too.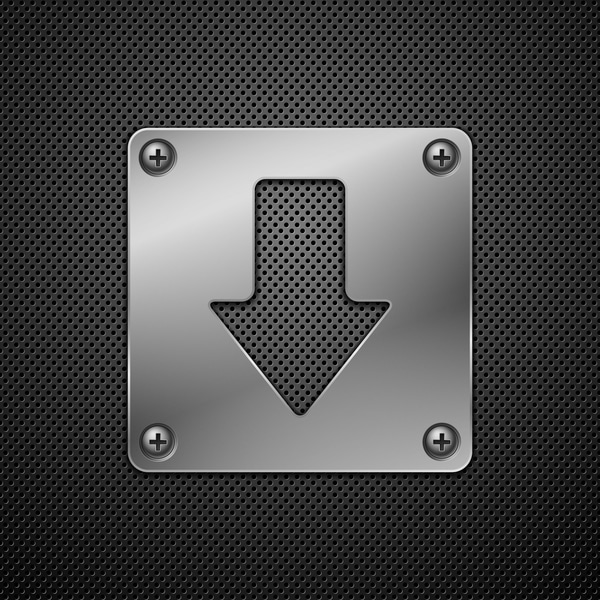 Download Grand Stickman Auto V APK for Android/iOS
Select a file to download:
Download Grand Stickman Auto V v1.08 APK