Publisher
Nintendo
Platforms

Android 4.2+;

 iOS 8.0+

Price

$9.99

Size
70 MB
Latest Version
3.0.10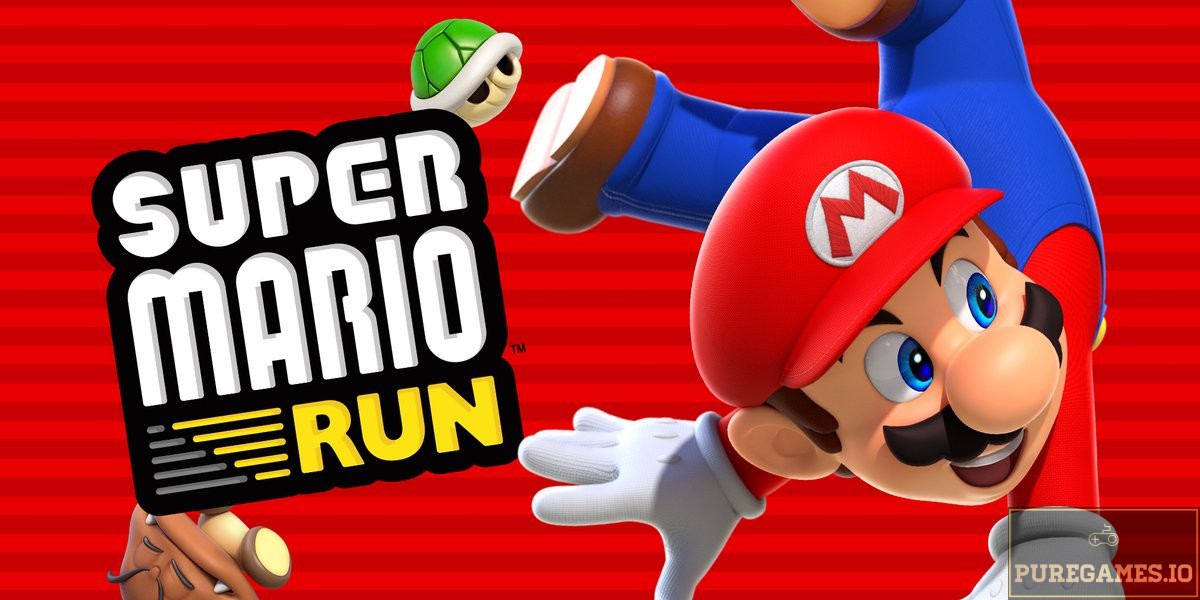 Mario is one of the most iconic video game characters in video game history. Since Nintendo always tries to keep him fresh and relevant, they made Super Mario Run for our mobile phones. Most Mario fans will be familiar with the story and the setting. (It takes place in the Mushroom Kingdom and Bowser has Kidnapped Princess Peach, yet again!). They have managed to make Mario fresh again by turning his adventure into a running game. The gameplay here is simplified, action-packed, fun and deeply satisfying.
Simplified But Deep Gameplay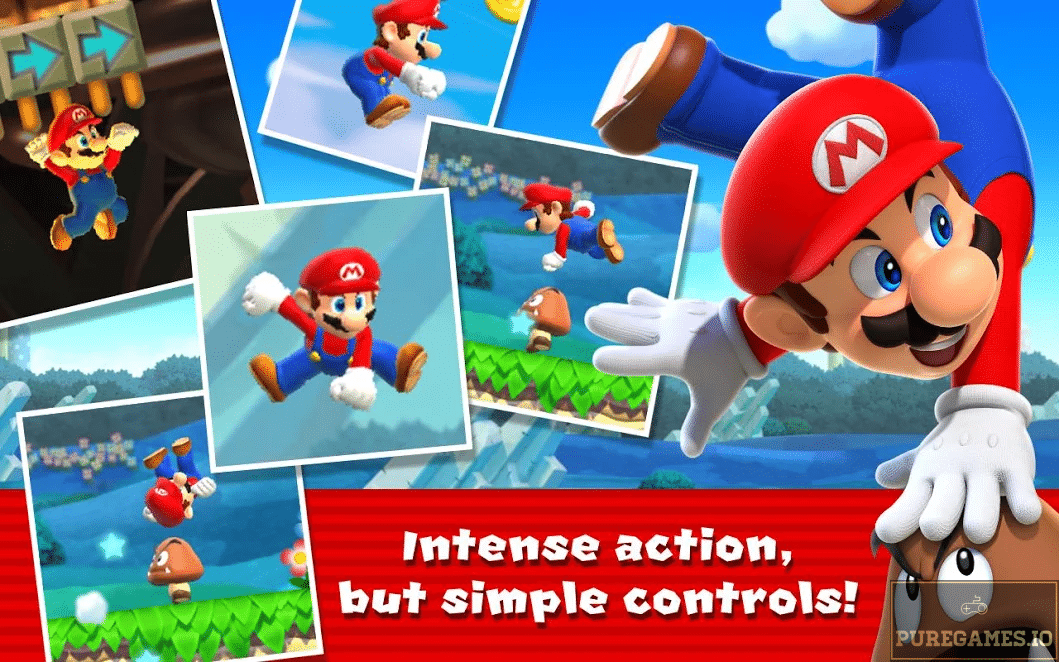 You can play Super Mario Run using only one hand only since Mario runs automatically. This is something that I liked very much. You can do a lot by tapping the screen, from defeating enemies, reaching high platforms and performing cool moves. The game requires a lot of timing and sharp reflexes, which provides a much-needed challenging.
As Mario runs, tapping on the screen will make Mario perform a short jump. When you press the screen, he will make perform a long jump. If you tap the screen again while he is in the air, he will perform a mid-air spin attack. One trick I observed when playing is that if you time the long jumps, Mario will perform somersaults. Performing this trick was pretty cool. In true Super Mario fashion, jumping on the heads of your enemies will defeat them. (Just have to avoid enemies with spikes on them).
Mario also automatically vaults over a majority of the enemies and obstacles as he runs, which decreases the difficulty of the game. If you tab or press the screen as he is vaulting over an enemy, Mario will perform a cool-looking long jump, allowing him to access higher platforms that the enemy or obstacle was blocking him from was shielding.
Super Level Design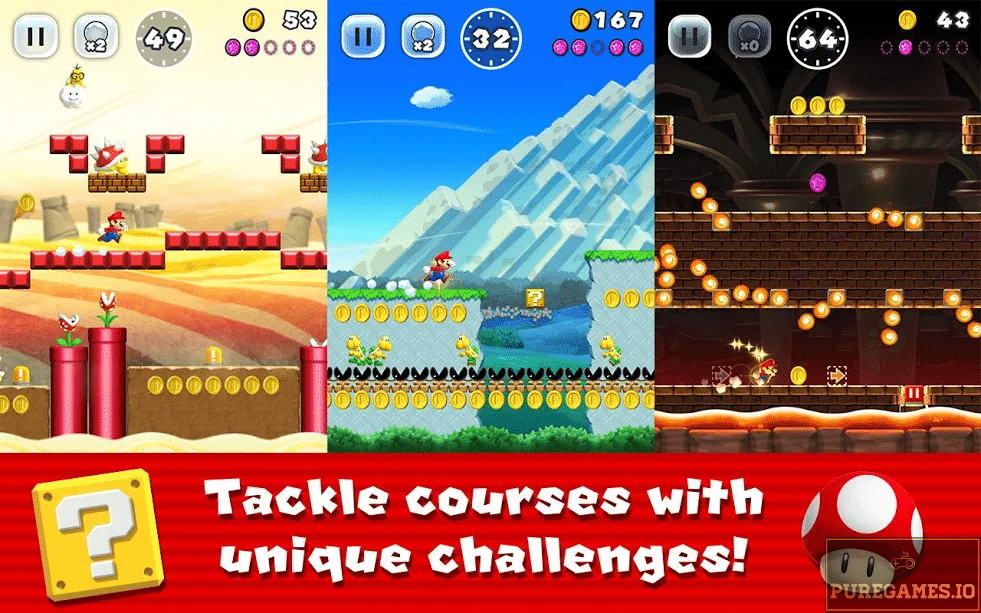 It wouldn't be a Mario game without great level design, and the developers did not disappoint in Super Mario Run. Players get six worlds to enjoy, amounting to 24 levels overall. All Mario has to do is run to the end of each level to complete it. Each level is unique and gives you different challenges that will have Mario running, climbing, jumping, sliding and flying through the air.
The journey takes Mario to all sort of places, from the lush green landscapes of the Mushroom Kingdom to the desolate deserts. At the end of each world, Mario has to explore a castle or airship and there is a boss battle waiting for him at the end of his run.
Rebuild the Kingdom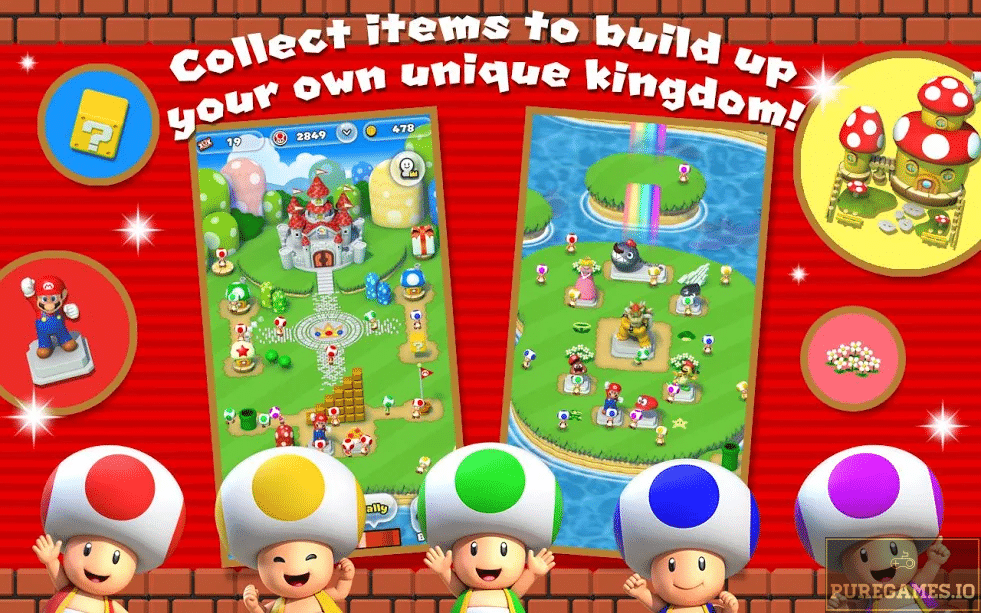 The Kingdom Builder is what I liked most about Super Mario Run. Not only did Bowser kidnap Princess Peach, he also destroyed the Mushroom Kingdom and scattered its inhabits everywhere. It is Mario's Job to rebuild the kingdom and bring its inhabitant back. As you progress through the game, you pick up coins and items, allowing you to buy buildings and shops that attract the inhabitants back.
Who would have thought that Mario would be the star of a fun running game? Instead of giving us the same platformer we always get on home and mobile consoles, Super Mario Run dashes into our mobile phones and turns the action to a whole new level. Extra fun features, such as the Kingdom Builder, increase the game's replay value and give players lots to do. Thank you, Nintendo!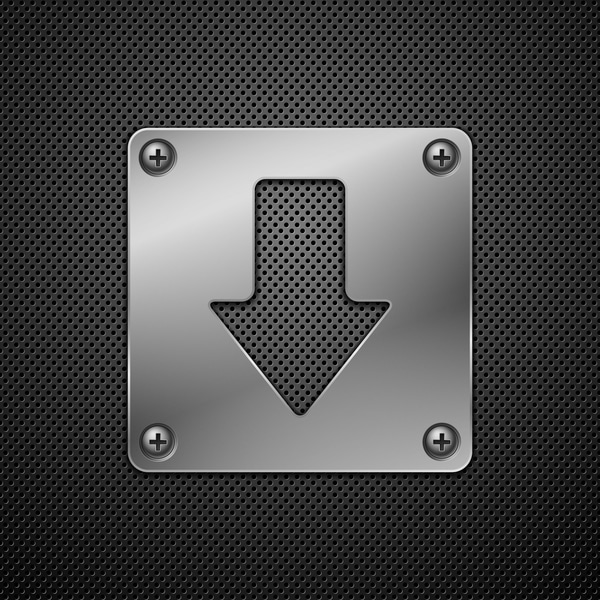 Download Super Mario Run APK for Android/iOS
Select a file to download:
Download Super Mario Run v3.0.11 APK
Download Super Mario Run v2.0.0 MOD APK