| | |
| --- | --- |
| Publisher | SUD Inc |
| Platforms | Android 4.0.3 and up |
| Price | Free |
| Size | 9.9 MB |
| Latest Version | 1.52 |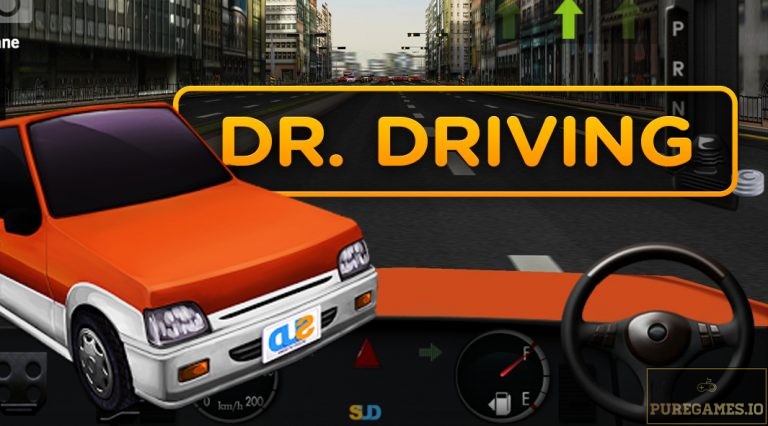 How good is your driving skill? Can you park a car without bumping into others? Can you drift skillfully without messing up? If you do, then you might want to prove and showcase your abilities with SUD Inc's Dr Driving. This game is simple yet fun and addictive driving simulation app that will definitely put your skills on a great test. The game features various campaigns and missions with different objectives. Interestingly, all the campaigns will take place on the same map but your given tasks will vary. Dr Driving also has multiplayer component using Google Play Accounts.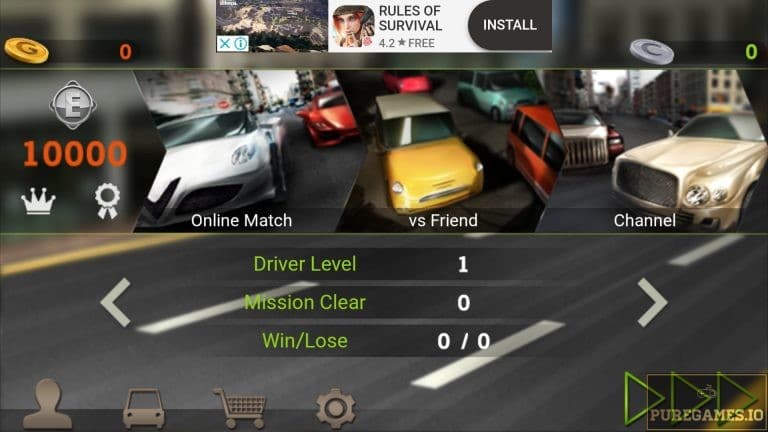 The Gameplay
Generally, the mechanics are very simple and easily manageable yet they are surprisingly tricky and challenging. Here's how it works, the game prompts you to the main page which gives you access to all the available modes, achievements, store and settings. It is very important to configure the game's settings based on your very own preferences. Maneuvering, for example has three sets available. You can set the steering wheel and the brake pedal's location (left or right) or better yet use the Tilt option for a highly realistic driving experience.
There are four campaigns to choose from; the single player mode, the Online match, Versus Friend and Channel. For the main campaign, you'll start the game with an A Class KOS car and as soon as you hit the road, you have to pick your preferred mission. Interestingly, there are 9 missions to choose from including Parking, Broken Brake, Truck, Lane, Speed, Highway, Drift, Fuel and VIP Escort.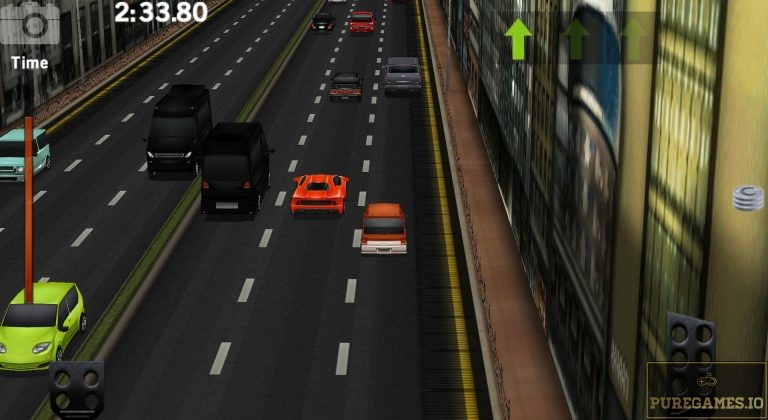 In Parking, your goal is to park the car on a predefined parking space. You have to drive your way through the assigned location without crashing. Broken Brake and Lane, shares the same objective except the fact that Broken Brake makes the brake pedal unusable. In this mission, the game requires the driver to move the car from one lane to another to earn points. Highway takes you to road with heavy traffic while Truck allows you to operate a huge truck instead of your default car.
Meanwhile, Speed requires you to reach certain distance within the given time and Fuel requires you to reach your location with limited fuel to consume. VIP Escort, on the other hand, works the same way with Crazy Taxi or Grand Theft Auto in which you need to escort people from one location to another.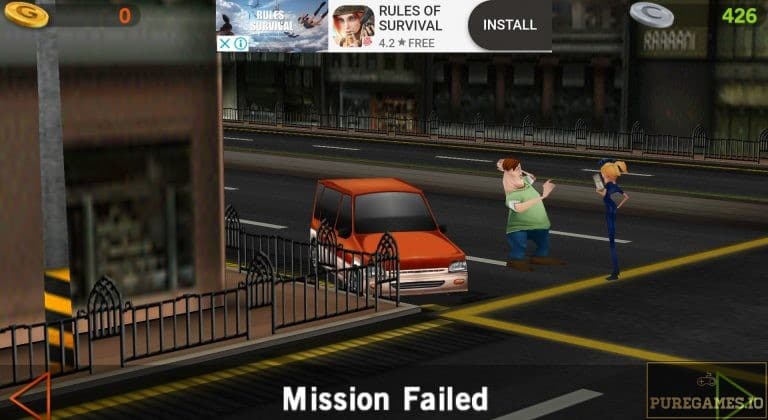 Camera Perspective, PRND and Virtual Pedals
The graphics for Dr Driving may not be perfect but still appealing enough to enjoy. The highly realistic controls and simulation is what makes this game stands out. Another note-worthy element in this game is the ability of the player to switch from one camera perspective to another. There are three camera perspectives available, the top down, semi-top down and a first person. You can switch from one camera setting to another during the actual game (just hit the camera icon on upper left).
The virtual controls will give the gamers a highly realistic driving experience. The default car has an automatic transmission and you have to adjust the virtual gear stick based on what you need. P stands for Park, R for Reverse, N for Neutral and D for Drive. Aside from the gear shift, players must also interact with other virtual pedals like the Gas pedal and the brake pedal.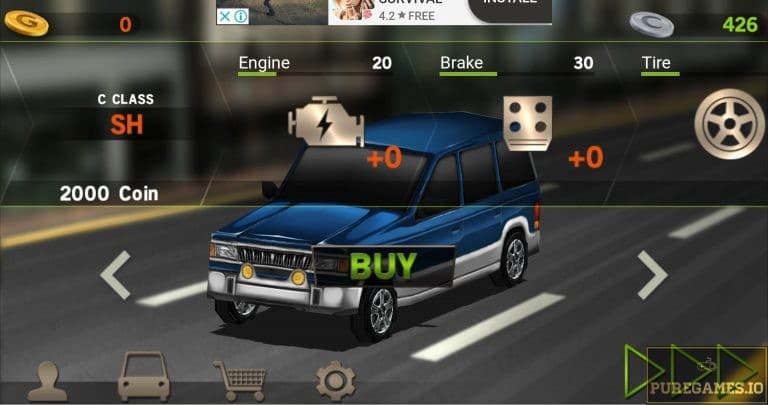 Driver Levels, Multiplayer Campaigns and Upgrades
For each successful mission, player will earn rewards in form of experience and gold coins. Your driver level will increase if you have earned enough experience. The rate of difficulty per mission will also drastically increase as you progress. Each mission has a separate score board which gives this game a decent replay value.
Multiplayer Campaigns will work the same way with the Single Player campaign. The only difference is the fact that you are opposing against real time online players. Versus Friends takes you on a quick match with a specified opponent while Channel takes you on a specified server.
To make you more efficient, you might also consider buying a new car. The cars will vary based on their basic attributes; Engine power, Brake and Tire. Interestingly, you can either buy or rent a car. Buying means you will own it while Renting means you can only use the car for a short duration.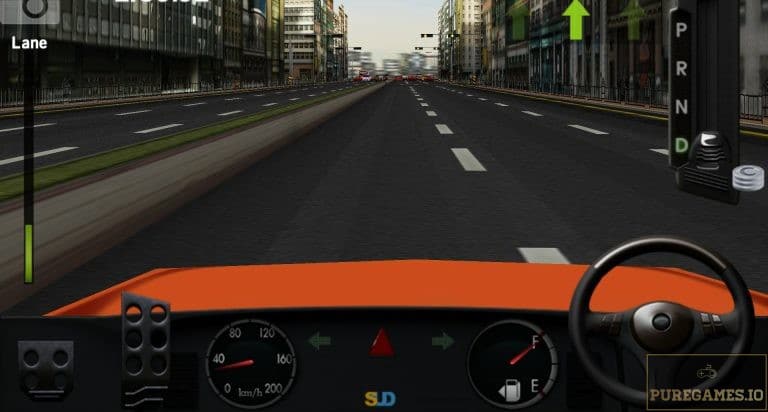 Verdict
Overall, the game's simplicity is what exactly makes the game enjoyable. The repetitive map and lack of other customizing options serve as the downside of this mobile game but I'm sure we can expect more from its future development. Nevertheless, Dr Driving is fun and entertaining!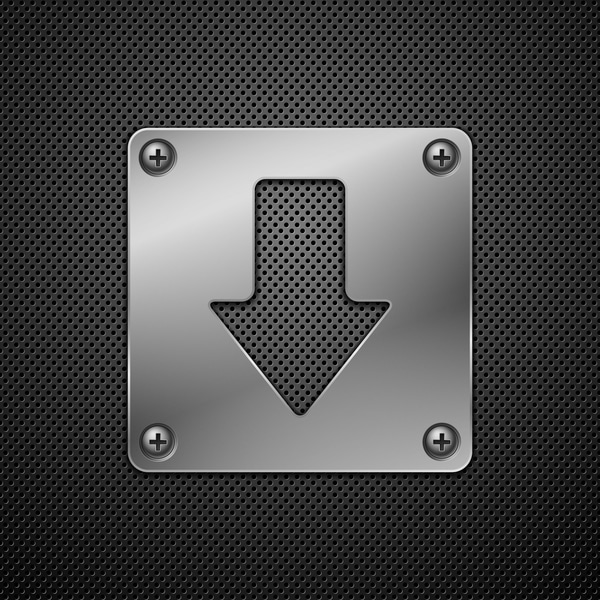 Download DR Driving APK for Android/iOS
Select a file to download: