| | |
| --- | --- |
| Publisher | Zakeh |
| Platforms | Android 4.0 and up |
| Price | Free |
| Size | 24 MB |
| Latest Version | 1.4.77 |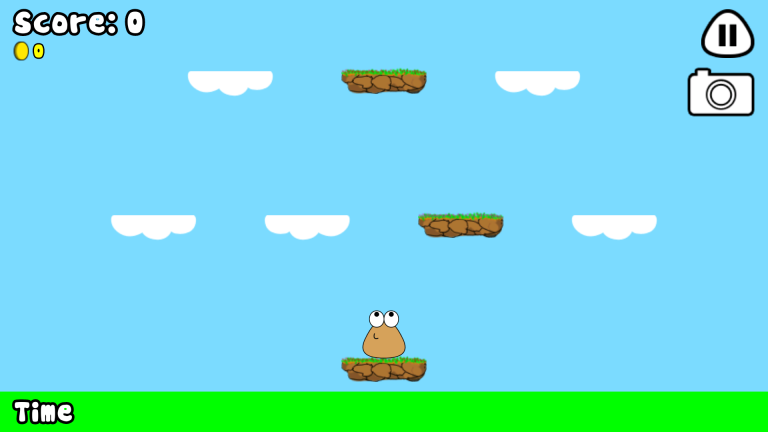 Possibly one of the most popular and most successful virtual pet games to ever hit the App Stores! Pou is a massive hit virtual pet app by an independent game developer, Paul Salameh (Zakeh). Game wise, Pou is an application merely catered for younger audiences yet the success is truly overwhelming. It has simple mechanics and simple designs yet what exactly makes this app so special? What exactly the formula that gives this game a massive success? In Pou, players will own a virtual pet, a triangular alien-like creature. The main goal is to take care of your pet by providing everything it needs from food to fun.
I personally think that Pou's nostalgic element plays a huge role behind its success. This virtual pet game will actually remind kids from the 90s of the handheld digital pet, Tamagotchi. Basically, both game shares the same objective and gameplay except the fact that Pou offers more interactive and customizing features.   To top it all, the app is undeniably more accessible as players can download pou directly through their phone. Overall, Pou is more like a mobile edition of the classic Tamagotchi.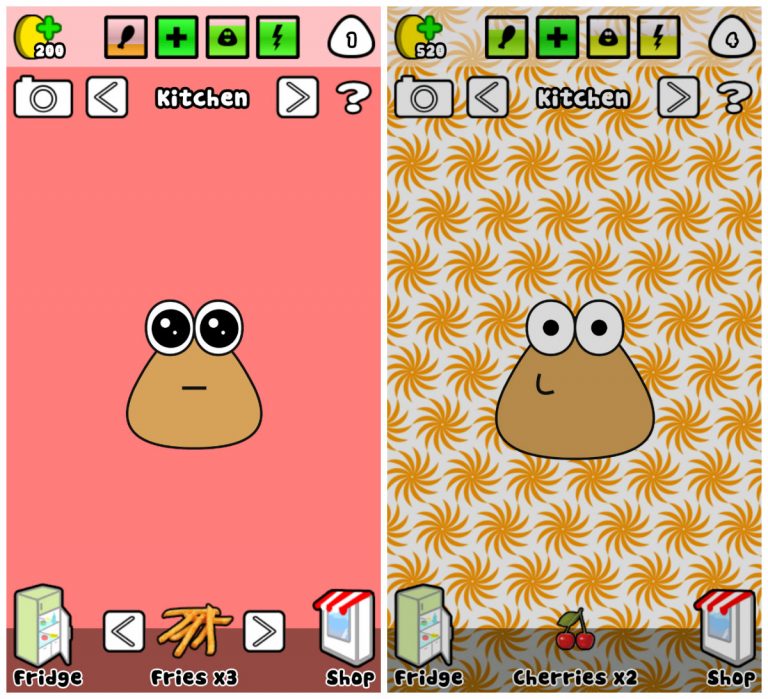 The Gameplay
The game has a straightforward mechanics and rules. Your objective is to take care of your alien pet. You can do so by providing everything Pou needs.  As soon as the game begins, it takes you to a very simple user interface. Pou will be on the center-most part and players must pay attention to its four status bars. The status bars will indicate your pet's level of happiness and satisfaction. These bars include the Hunger bar, the Health bar, the Happiness and the Sleep Bar. The goal is to keep all these status bars in good level and each corresponds to certain actions.
If the pet is hungry, you must visit the Kitchen and feed him with food. Simply drag and drop the food onto its mouth. Sometimes, Pou will refuse the food if you feed him with the same meal over and over. Players, however, can purchase food from the fridge. Pou gets dirty over time too and it is your job to keep him clean. To do so, you can enter the bathroom and wash it with soap and water. It's also your responsibility to keep the pet fun and alive and this is where the exciting part comes in.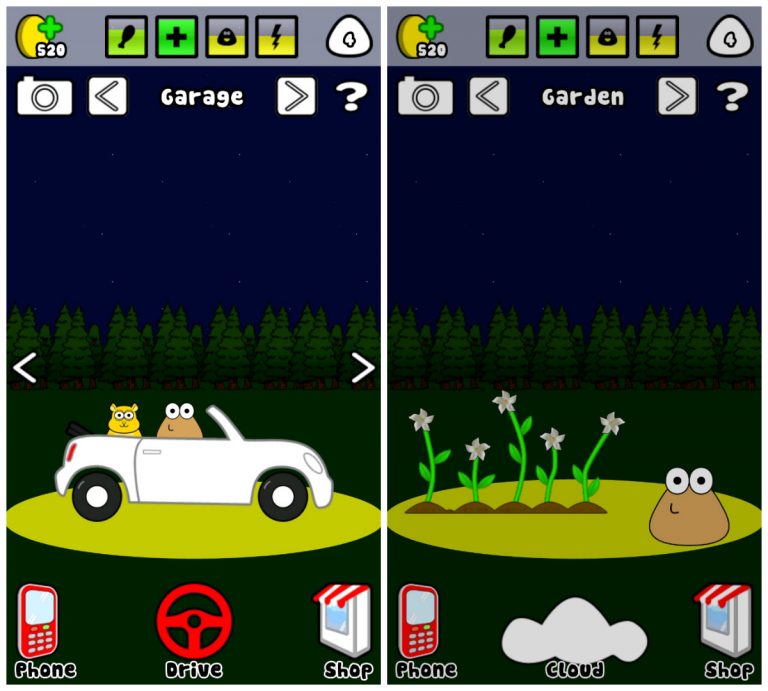 Interactive rooms like Hall where Pou records and change your and the game room where you can play minigames. There's an overwhelming amount of mini games to choose from.  There are platfomers, match 3 puzzles, avoider games, driving game, word puzzles, tile matching, target shooting, memory and a whole lot more. This particular feature provides this simple virtual pet game a remarkable replay value.
Pou, a Growing Pet
Much like Tamagotchi, Pou requires a long term engagement with the players. It is not the kind of game that you can finish overnight or in one sitting as Pou requires patience and commitment! The game is not just about fun but giving your pet the proper care it deserves. You must pay attention to its health bar all the time and make sure to provide him meds if necessary. Please be mindful that if you download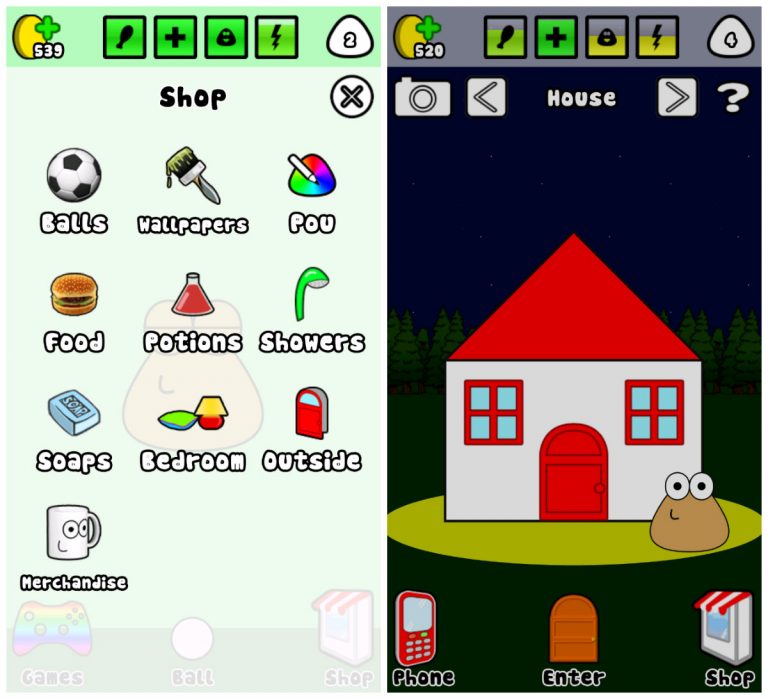 Pou, it will ask for constant attention. The game will actually notify you from time to time to fulfill your duties. Neglecting Pou will badly affects its health and might get sick. A lot People over the internet speculates that Pou will die if you neglect the app for a long period of time but you actually just need to nurse the pet back to its full health.
Interestingly, Pou is an actual virtual pet that grows. It passes through 3 phases of growth from Baby stage to Child and adulthood. The demands will dramatically increase as the pet grows. Other note-worthy features include the ability to customize Pou, personalized wall paper, decorate rooms and more.
All in all, Pou is a simple yet surprisingly addictive virtual pet app that you and your kids will enjoy! Download Pou now and have fun!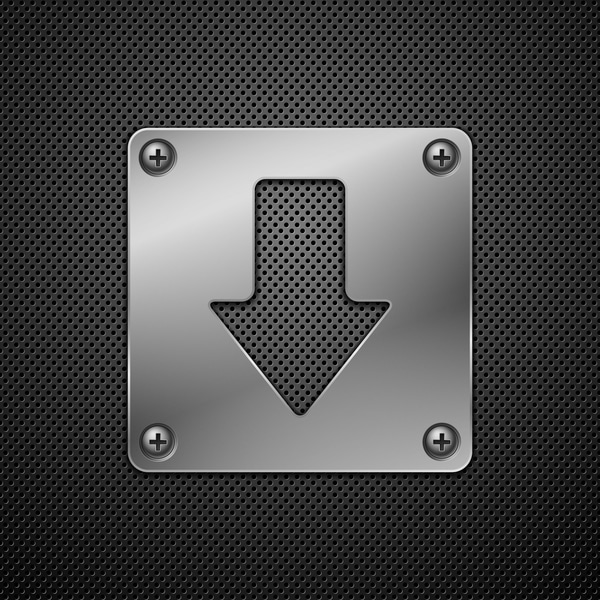 Download Pou APK for Android/iOS
Select a file to download: