| | |
| --- | --- |
| Publisher | VOODOO |
| Platforms | Android 4.1+ |
| Price | Free |
| Size | 45 MB |
| Latest Version | 1.8.2 |
A perfect game to play it while doing something else. While writing this review, I've earned about a million gold in Car Merger. Just don't let your boss see you play at work.
Overview
So cars in this semi-automatic game are completely automatic if you know what I mean. How could you, you don't know me! Okay, so premise is quite simple and it needs little to no explanation. Buy cars, merge them together and let them do the racing by themselves. Unlock new cars, new parking and track spots and watch your net worth grow! Oh If I could only transfer all of that gold to World of WarCraft or a Dota 2 match, or even real life. That would be awesome, huh? Well, not an option. But you can buy new cars with it, in this battery and time killer addictive game!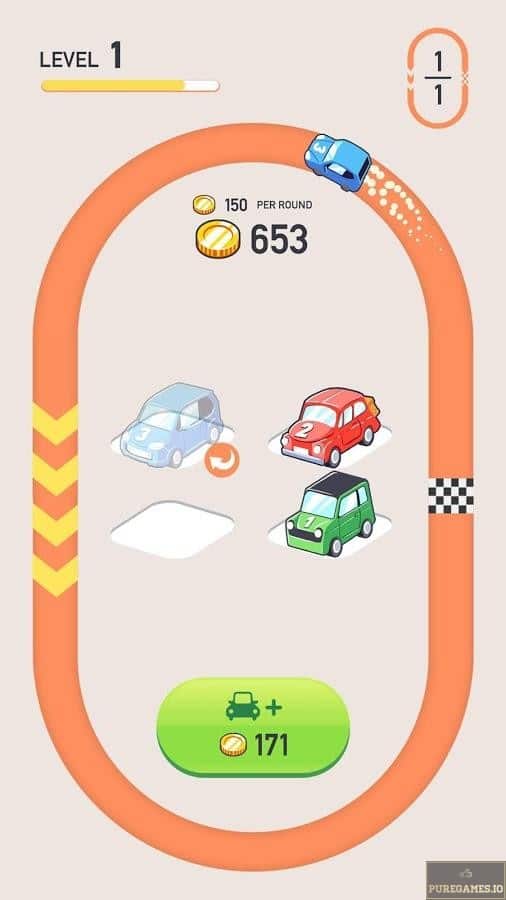 Gameplay
This game is like 2048 but with something to do else than merging. So, you'll start off with a single level 1 car, which is a small green one you can see on the screenshots below. After buying the second one, you'll have a choice: either put them both in the racing track to earn more gold per second, or merge them together to unlock/create a new car: level 2. And it goes on and on. I've been playing for some time and I've reached level 10. Each new level you'll get another parking lot space and another racing track space, too. That way you can employ a lot of vehicles to make money for you while you do other stuff. Also, whenever you buy a car, its price goes up a little bit.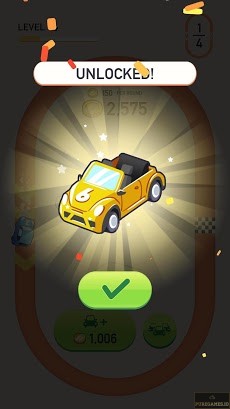 Every now and then, you'll get a mystery box on one of your parking slots containing a car of a random unlocked level. You can even put all of your cars off the track, and just wait for your parking lot to fill up with those boxes. You'll get to a car Christmas eventually. One thing that happens occasionally is that a piggy bank appears riding on the tracks. You should use that opportunity to put all of your available cars to use in that moment, because the piggy bank means bonus gold. After some time, you'll notice the big flaw: you can't lose and you don't need to actually do anything in this game. It will feel less and less engaging and more and more like a chore. The only arc you can feel in the gameplay is the number of the cars changing constantly.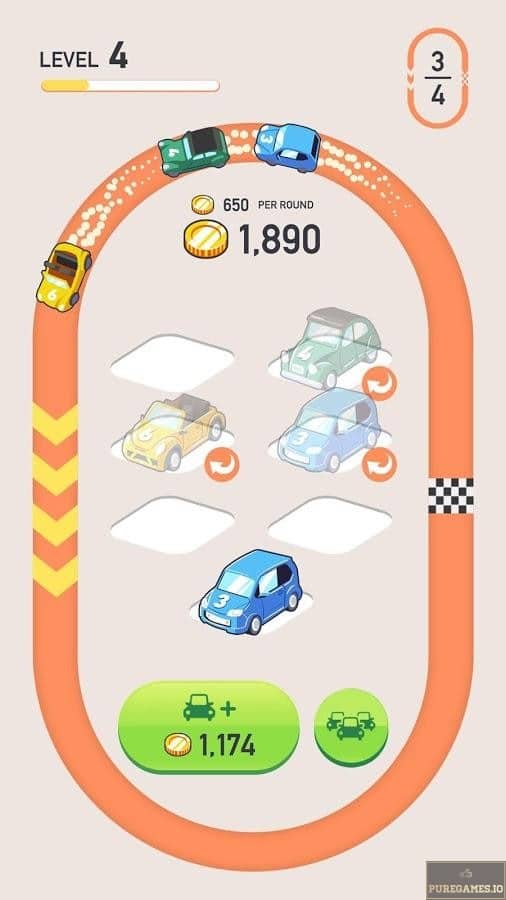 Presentation
For such a simple game, it really does look and sound good. The cars are different, interesting and it always is amusing to unlock a new one. There are lots of kinds available in-game, none of them are a replica of a real life model, but you can see through the design and recognize the original inspirations. And the minimum input you have also feels good, the sliding mechanic, sound of cars merging, gold gathering and gaining levels is cool. Too bad that's all there is, so after a few minutes it will start annoying you like hell.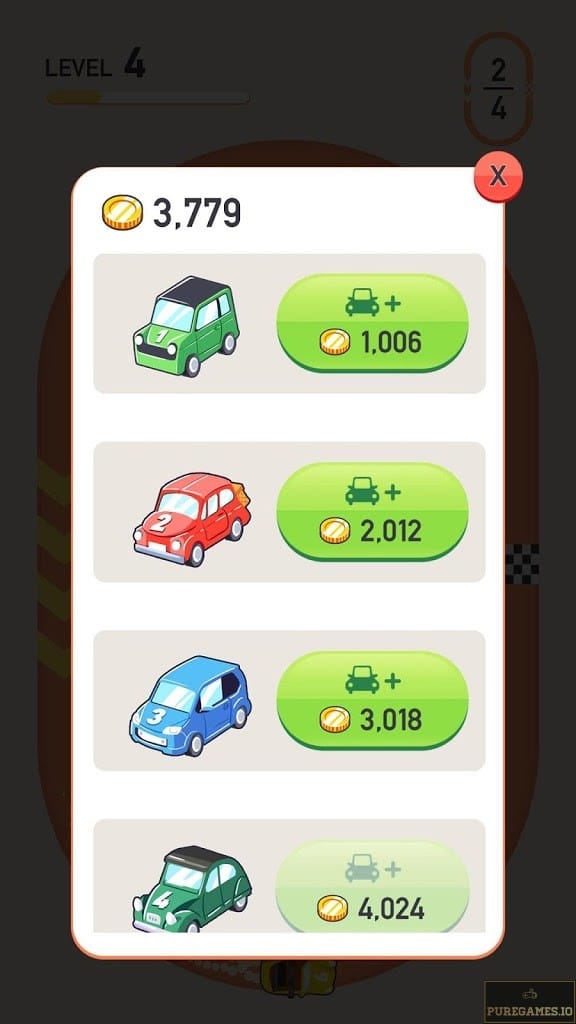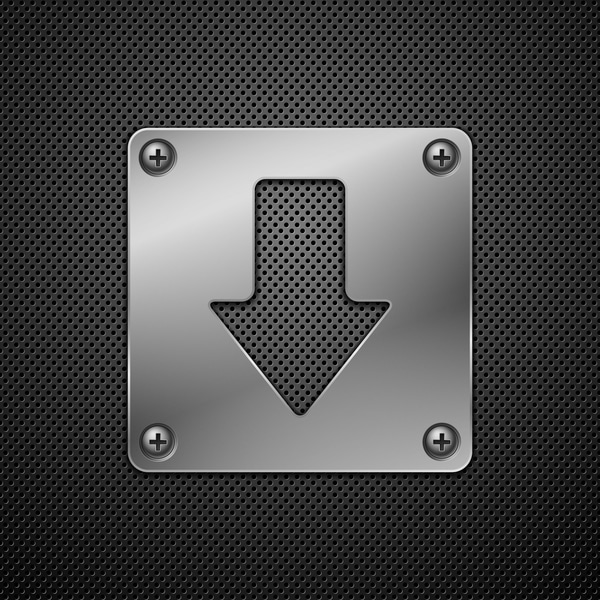 Download Car Merger for Android/iOS
Select a file to download:
Download Car Merger APK