| | |
| --- | --- |
| Publisher | Appsolute Games |
| Platforms | Android 4.1 and up |
| Price | Free |
| Size | 82 MB |
| Latest Version | 1.1.1 |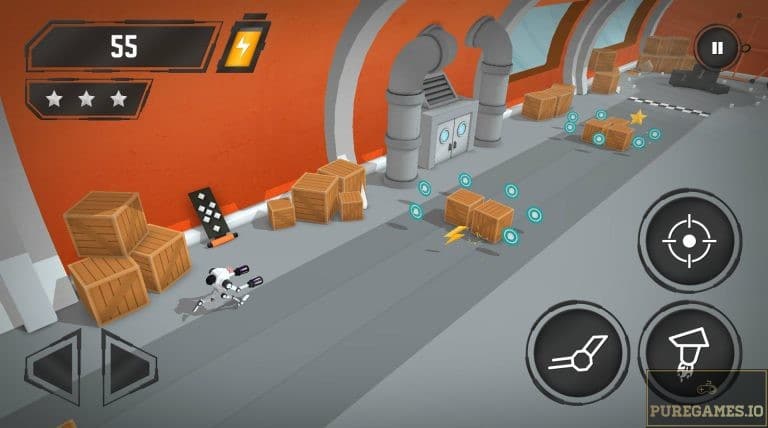 Get ready for probably the most frustratingly challenging mobile game! Crashbots takes you to a series of super challenging levels that will put your skills on a great test! As what the title suggests, you take control of robots to test their abilities and their skills. To make sure that they are capable for intense action, you must clear all the levels by surpassing all obstacles. Crashbots is not your typical action game because the challenge here is truly overwhelming even at early levels. If you think you're skillful enough to win, feel free to download Crashbots and see how far you can go.
The goal for this game is simple; clear the level by reaching the finish line! It might sounds easy but apparently it's not. The robot will pass through a series of challenging obstacles and mechanisms. You must avoid them at all cost to keep you in the game. To add more challenge, you only have limited energy to consume and if you run out, you lose! So if you download Crashbots, make sure you have great patience as the game is frustratingly challenging!
The Gameplay
The mechanics for Crashbots are simple yet surprisingly tricky and challenging. As soon as the game begins, it prompts you right away to the first game field. You start off from the far left side and you must reach the finish line on the other side to win. Obstacles can be found in between. There are many forms of obstacles in this game that will surely measure your skills. Some obstacles are stable while others are aggressively moving. Some even shoots from afar while others just unimaginable and seemingly inescapable mechanisms.
One of the most challenging elements you can find when you download Crashbots is the game control. Crashbots has complex controls that require mastery and perfection. You can move from one lane to another by tapping the arrow buttons. The robot can perform three special abilities; the ability to fly, slide and shoot. You can perform all of these actions by tapping their respective buttons. Since the robot is moving automatically, everything should be done in a timely manner.
Seemingly Inescapable Obstacles
One thing you will rather enjoy or hate when you download Crashbots is the overwhelming obstacles in every level. Obstacles will vary per level and the difficulty is drastically increasing as well. You will encounter spikes, rotating saws, and moving robots. Some robots are capable of shooting you from afar so you must destroy them before they can inflict damage. You should pay attention to the kind of obstacle you are dealing with and match them with correct actions. Some requires you to slide down while others require you to jump over.
Pay Attention to Your Energy
One of the crucial elements in the game is the Energy. Please be mindful that your robot consumes energy in every action it makes. You can check the status of your energy through the Energy meter on top of the game screen. The robot loses energy when it flies and slides. Shooting however will not affect your energy but crashing over obstacles will do. To add more challenge, the battery (energy) will also deplete as you progress. Interestingly, players can take advantage of the energy capsules and icons that they can collect along the way. These power ups will partially fill the battery to keep the robot running.
Mastery and Perfection
One thing you will notice when you download Crashbots is the composition of each level. Each level has their own unique composition of obstacles. Therefore, if you repeat a level, you will encounter the same set of obstacles. This is where the mastery and perfection come in. The more you repeat the level, the more you can master them. Each level will ask you to collect 3 Stars which are randomly scattered. You can clear a level even without collecting them as long as you reach the finish line. However, Stars are necessary to unlock new maps.
This particular feature provides Crashbots an incredible replay value. There are three maps in this game and each offers different scenery. Each world has 25 Levels to explore but I am telling you, it requires extensive skills to clear them all. Aside from the Factory, you can soon unlock Forest and Haunted House. The final level features a giant boss! You can also explore the Endless mode Campaign if you are up for more challenge.
Verdict
If you are looking for a game that offers an extreme challenge, Crashbots is no doubt a perfect fit. The game has a remarkable replay value. Aside from the Stars, you can also aim to collect robot parts to unlock other crashbots. The graphics are smooth but you might experience some lag issues along the way especially if you have low end phone. Other than that, Crashbots is an impressively crafted game that is ideal for challenge-seekers.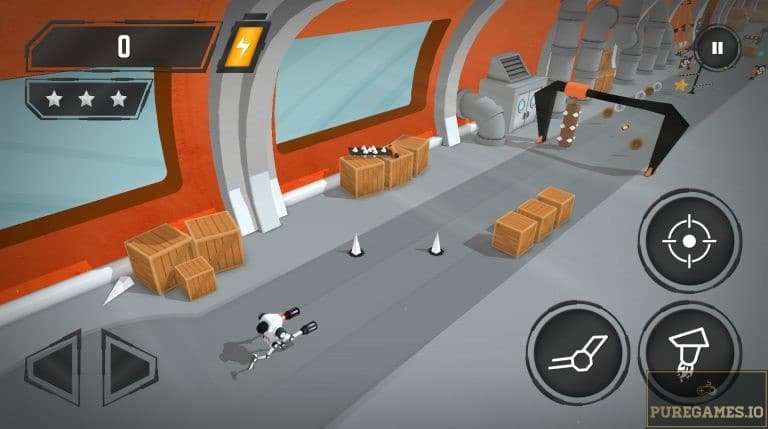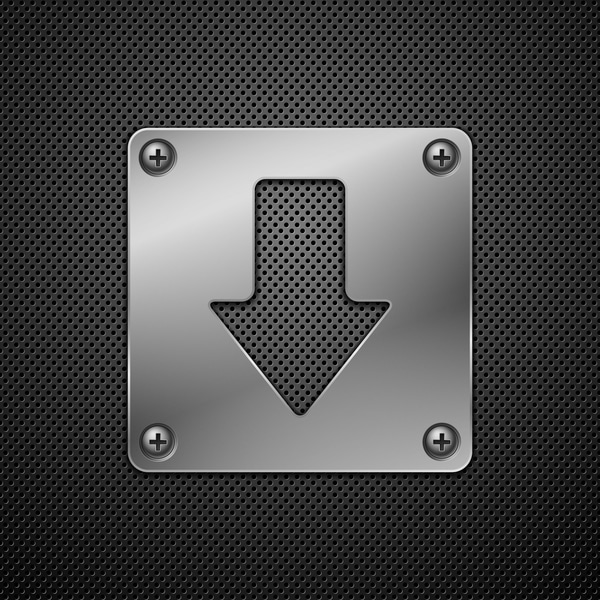 Download Crashbots APK for Android/iOS
Select a file to download: