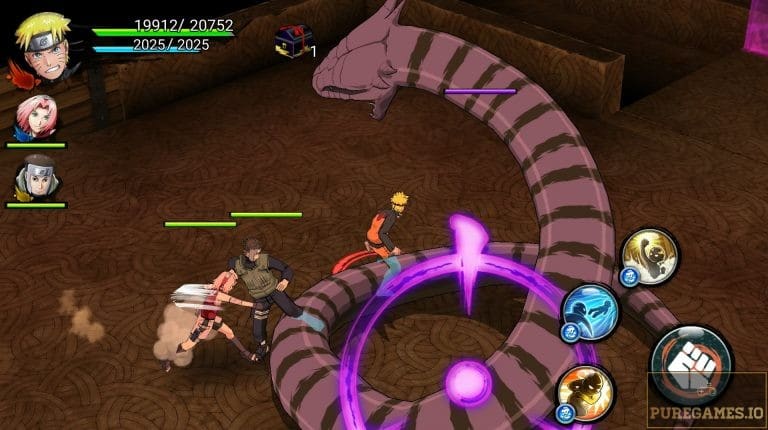 Fans of both Naruto and Boruto anime and manga series will have another great reason to rejoice! Bandai Namco Entertainment releases a new mobile game that merges both Naruto Shippuden and Boruto : Naruto Next Generations together. The company is also behind other popular anime mobile games including Dragon Ball Legends, One Piece Treasure and even the Tamagotchi Classic. This free-to-play strategy RPG will take you to an action packed adventure featuring your beloved Naruto and Boruto characters. If you are a big fan of the series, you should definitely download Naruto X Boruto Ninja Voltage!
The main objective for this game is to play the role of a village leader with a core mission to protect it from invaders. Naruto X Boruto: Ninja Voltage allows you to build fortress, set deadly traps and assign shinobis to protect your village. At the same time, you can send Shinobis to raid rival fortresses to gather resources and gain honor! The game will definitely give you an ultimate ninja experience so feel free to download Naruto X Boruto Ninja Voltage and see what else it has to offer.
The Gameplay
The mechanics for this game are simple which takes you to different phases. Although there is no direct reference, the game welcomes you to a village similar to the Hidden Leaf in anime. As the new village leader, you are responsible of maintaining the peace and order and also to get the honor your village deserves. Entering Missions is one of the greatest highlights of this game. There are four modes in this category: Story Mission, Attack Mission, Special Missions and Surprise Attack Missions.
Story Mission is basically the main campaign where you revisit chapters and arcs from both Naruto Shippuden and Boruto. Attack Mission is where the game's multiplayer component comes in. Here, you will deploy your shinobi to attack opponent's fortress. Special Missions are limited missions that allow you to win bigger rewards while Surprise Attack Missions are special events that involve epic boss battles. The controls are basic with virtual joystick to navigate and tap-based buttons to activate skills and attacks. You can also switch the Auto Mode on.
Obtain Shinobi and Summon Ninja Cards
One thing you should know when you download Naruto X Boruto Ninja Voltage is the game's key element – the Shinobi! Basically, you cannot go on a mission without acquiring one. You can only obtain a new Shinobi if you manage to collect enough Hero Fragment. Players can pick Hero Fragments from the missions. Interestingly, the game will feature all your favorite characters from the series from Naruto Uzumaki to Boruto. The Shinobi might also include some notable antagonists like Pain, Tobi and Orochimaru. For each mission, you can deploy a maximum of four Shinobi.
To make your Shinobi more efficient in each mission, you must upgrade their abilities by Summoning Ninja Cards. In order to summon ninja cards, you must have enough Shinobite which you can obtain from Achievements and Missions. You can also obtain Ninja Cards through Summoning Tickets. Ninja Cards will come in different rarities from the most Common to the rarest and strongest of them all. You can also evolve or enhance individual Ninja Cards or upgrade specific Shinobi Attributes.
Protect Your Fortress
Aside from raiding rival fortresses, players who download Naruto X Boruto Ninja Voltage are also responsible of protecting their own fortress. By heading to Fortress icon, the game prompts you to your Fortress. You can customize the fortress by picking your desired terrain structure. Players are capable of building Installations and assign deadly traps along the way. If the enemies managed to surpass all your traps and guards, they will enter the final battle. Here, they will compete against your own Shinobis before they can breakthrough your defense. It is also interesting to note that the game will send you a notification to inform you if the village is under attack.
Expand your Village
Interestingly, the game also features some empire-building elements. The village map will feature various buildings that you can interact. These buildings have different purposes too. The Base is basically the main camp, you cannot upgrade other building without upgrade the Base. Restaurant is where you collect Ryo (virtual currency) while Bank is where you store them. Monument produces Chakra while Shrine stores them. The capacity for each Building will increase as you expand them. You can expand the buildings using Ryo and Chakra points and you can expedite the process by paying Shinobite.
Verdict
Since this is an officially licensed game from Bandai, the quality of the game is simple superb compare to those fan-made mobile games. There are many areas to explore and there are many features to enjoy! The gameplay is also equally entertaining with decent amount of challenge to experience. Above all, the ability to use your favorite Naruto and Boruto characters made this game so special. Build your ultimate ninja team and become the best Village leader of them all!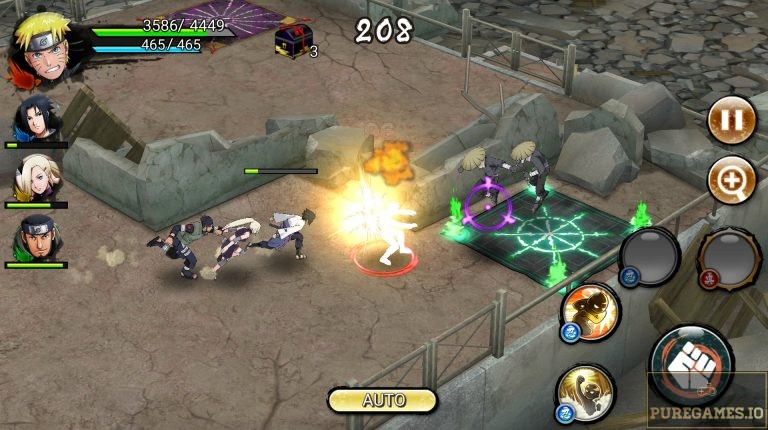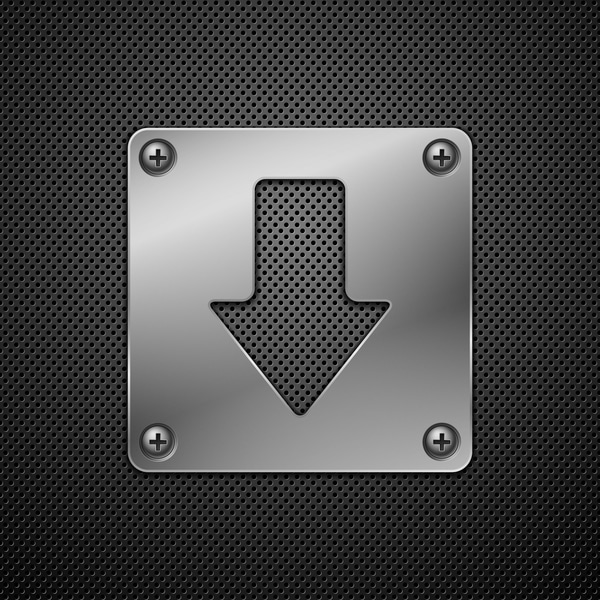 Download Naruto X Boruto Ninja Voltage APK for Android/iOS
Select a file to download:
Download Naruto X Boruto Ninja Voltage v1.1.7 APK