Publisher
Appsoleut Games
Platforms

Android 4.1+;

 iOS N/A

Price

Free

Size
76 MB
Latest Version
1.14
Simulation games should be no stranger to you especially when there are many good games in the recent years like Cities: Skylines, Goat Simulator or Train Simulator – the train driving simulation game that has been quite well received on PC.
Though Train Simulator Free 2018 is not a direct mobile version of the mentioned Train Simulator game on PC but you can enjoy it just as much.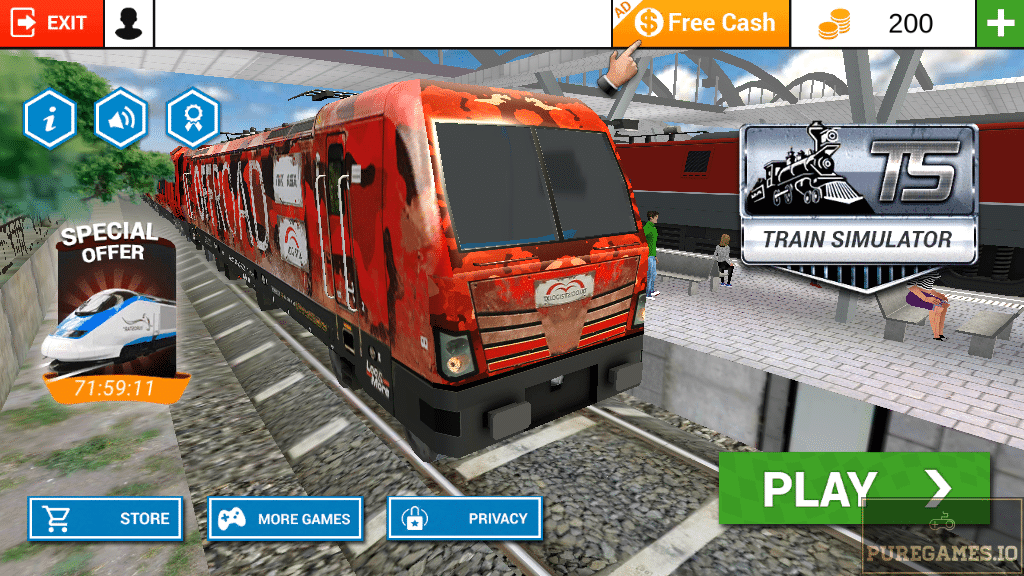 In order to complete a level in the game, you have to successfully drive the train safely from the starting station to the end station. While driving the train you can turn left, right, accelerate, decelerate, brake. Like in real life, there a quite many things to pay attention to to avoid accidents.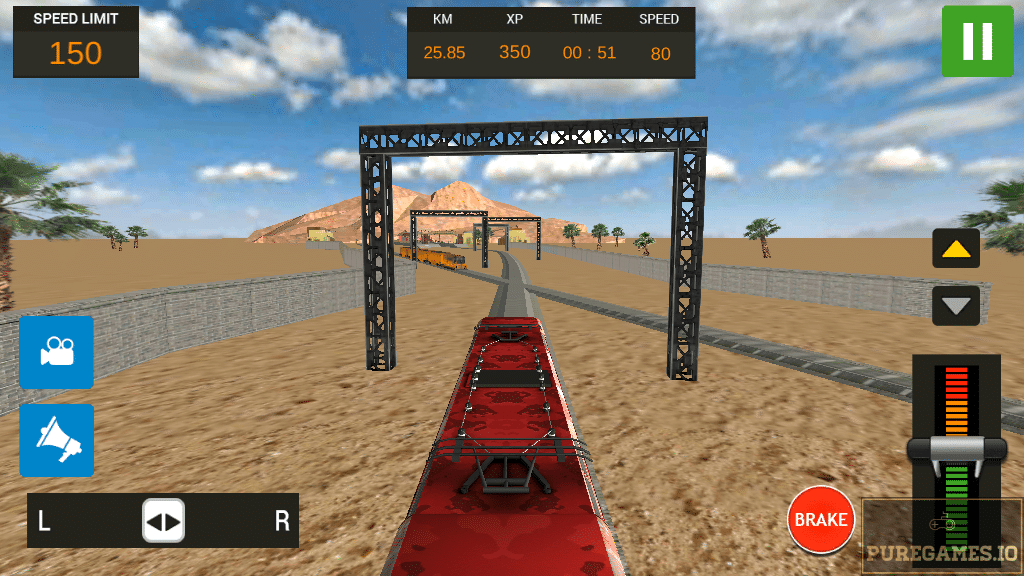 If you let your train collide with another train, or do not make a turn in time to change railroad track as instructed and so on, a notification will pop up to inform you that your train has "Crashed!". You then will have to replay the level.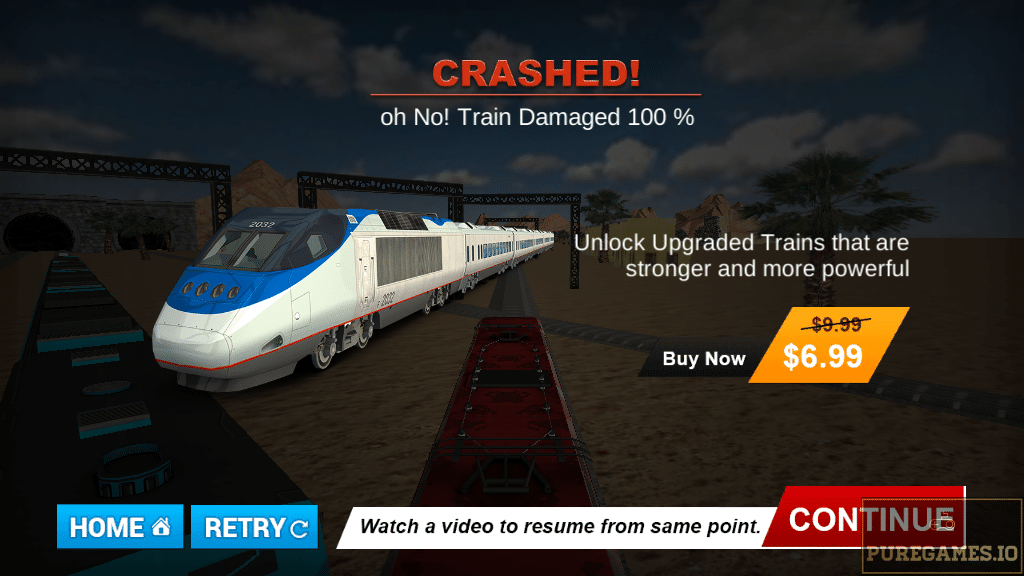 Upon completing a level, a new level will unlock for you to put your train driving skills at test more. Each level spans a certain amount of time (around 3-5 minutes), has a specific amount of stops and gives a specific amount of XP and Prize (in-game cash). You can double the awards from a by watching a video ad.
You can unlock all levels to play right from the beginning by purchasing the game's microtransaction not by completing one after another to casually play any level you want.
There is also a similar option to unlock all trains. Of course you can save up cash in-game to buy the train you want to drive, base on its outlook or stats. Due to the fact that each train has its own unique stats which affect its movement, speed and control difficulty, you might want to try different trains until you find the one that suits you the most.
Almost everything you may have seen, experienced while traveling by train is on Train Simulator Free 2018. From opening/closing doors, waiting for passengers to board to controlling the train's speed, making it go slow – medium – fast, turning/changing railroad track and using the brake when you need to make emergency stop.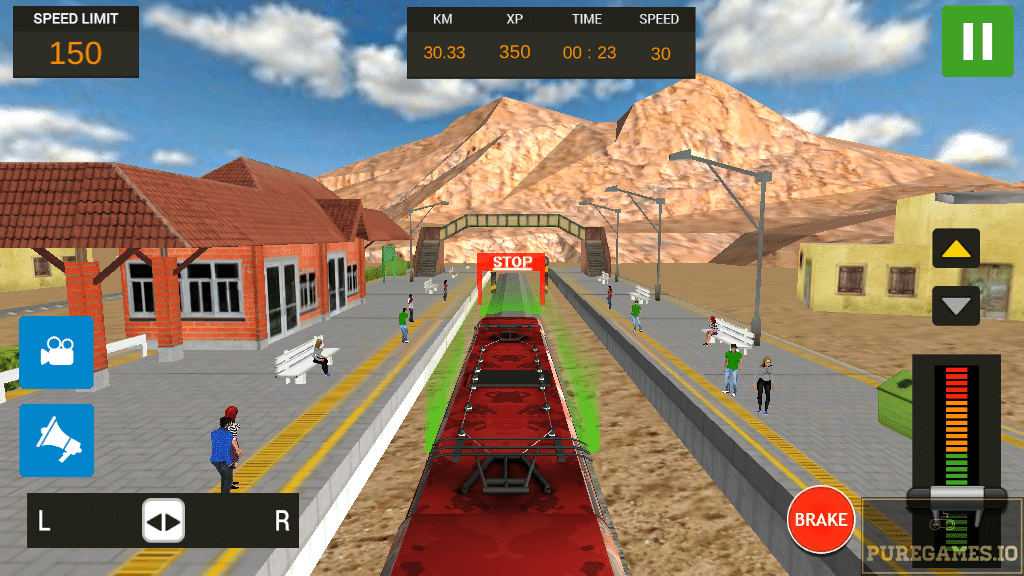 There are always signboards or traffic lights to warn you beforehand, some maybe a bit late to make it more difficult for you to handle in some levels.
Train Simulator Free 2018 is a decent casual game, even if you don't know how to drive a real train you can do just that by basing on common sense or maybe you can play it like a Trial-and-error game and learn during that process. But generally the game is easy to learn, so do not worry much about being stuck on a level or losing one so many times.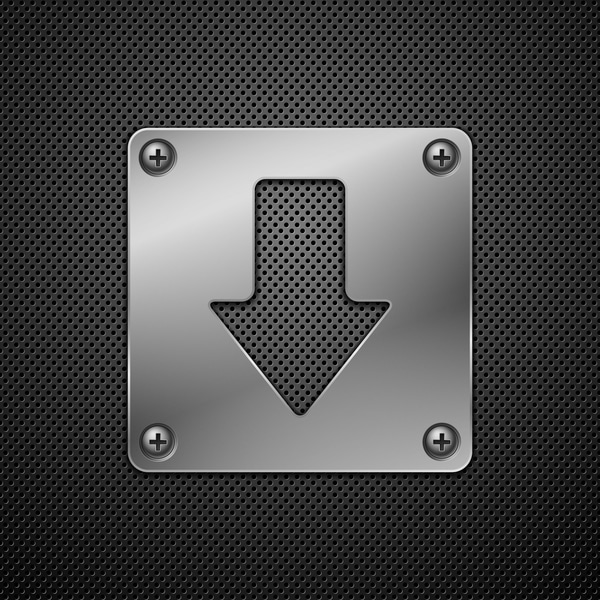 Download Train Simulator Free 2018 APK for Android/iOS
Select a file to download:
Download Train Simulator Free 2018 v1.10 APK