| | |
| --- | --- |
| Publisher | Episodes Interactive |
| Platforms | Varies with device |
| Price | Free |
| Size | Varies with device |
| Latest Version | Varies with device |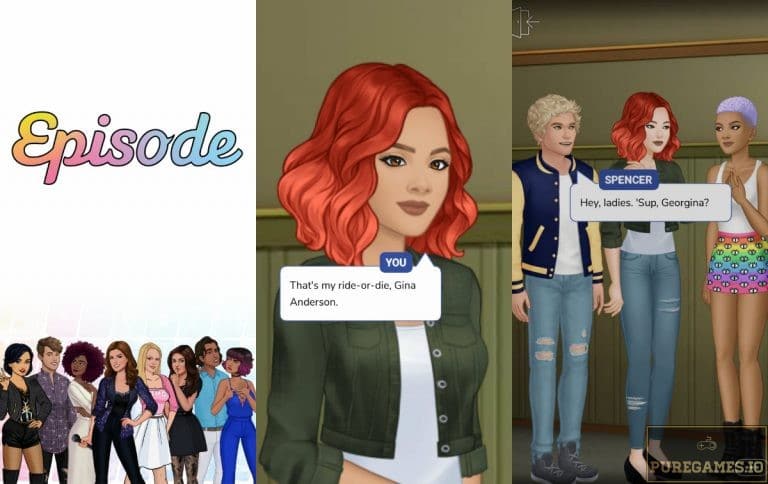 If you love playing Otome or visual novel games then you might want to download Episode – Choose Your Story and be part of their incredible stories! Visual Novel games are not really new! They have been around since early 2000s and most are from Japan where they are more popularly known as Otome. One of the most notable characteristics of a visual novel is the fact that the game is generally text-based. It is a novel and the game will merely focus on the story above anything else.
Although they are text-based, the novels are often accompanied by wonderful illustrations. You cannot consider Visual novels like the ones in Episode as games without the interaction from the gamers.  What make visual novels extremely special are the different possible endings. The conclusion for each story will vary depending on the decisions you make. If you download Episode – Choose Your Story, you're more than just a reader but a creator of your own story.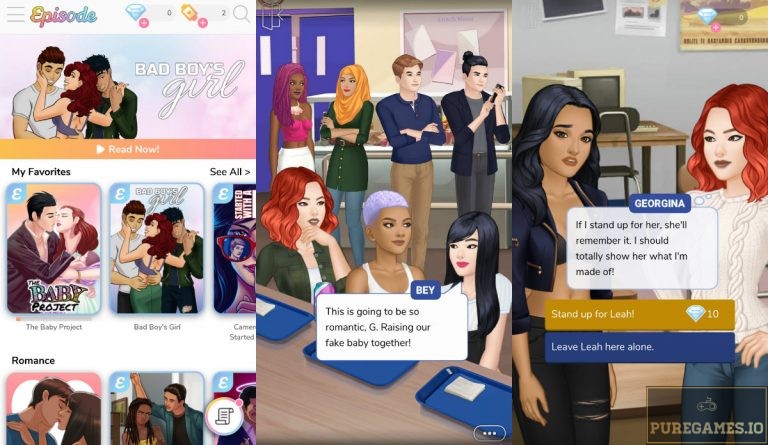 The Gameplay
Unlike other game genres, a visual novel like Episode doesn't require much skills or anything alike. It is generally a novel but instead of reading full texts, the game treats you with wonderful visuals. To make it clearer, visual novels are like interactive moving comics. If you like text-based games, then you might want to download Episode – Choose Your Story and see what else it has to offer. Interestingly, the game will not focus on a single story. The game welcomes you in their library which contains all the stories you might want to explore.
Once you are done picking your preferred story, the game prompts you right away to the novel. The game has no definite objective but you will play the role of the centric character. The story prompts you to different scenarios with multiple decision-making moments to pass through. Interestingly, the flow of the story will vary depending on your choices.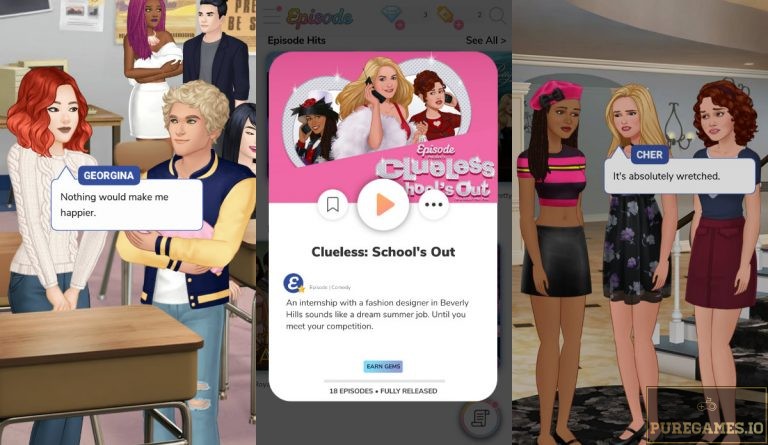 Interesting Stories to Explore
Episode- Choose Your Story offers a huge collection of stories to explore. The stories are sorted in different categories or genres which include Romance, Drama, Fantasy, Mystery, Action, Comedy and even Horror. There's also a section for Hollywood which are all inspired from hit movies and tv series like Pitch Perfect, Pretty Little Liars, Mean Girls, Clueless and more.
Each story has multiple episodes! Some of which are already concluded while others are still in progress. Players are free to explore all the stories but they cannot instantly unlock all episodes. They must have "Passes" to continue. You can have passes as part of the game's daily rewards or through microtransaction. It is also interesting to note that all your progress is being saved so you can proceed to the next story without going back to the same episode. So if you really like to read, I don't see any reason why you should not download Episode – Choose Your Story on your mobile.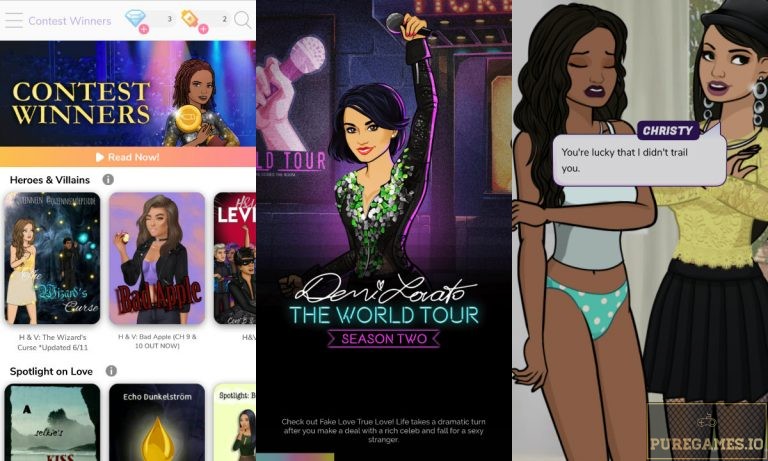 You'll need more Gems
If there are Passes to unlock new episodes, you will need gems to activate some answers. You will soon encounter decision-making moments that display different answers but not all options are applicable. Most of the time, the best responses are not freely-available as you need to pay gems to select them. These options are meant to create impact and change the flow of the story yet requires you to pay huge amount of gems.
Here's what makes it tricky, you can only obtain gems by completing an episode of any story. You can earn 1 gem per episode. This particular element could become a downside and an advantage at the same time. It forces gamers to read and explore more episodes which give the game a great replay value and longevity. It could be a downside too as it consumes a lot of time just to collect the amount of gems you need for an episode.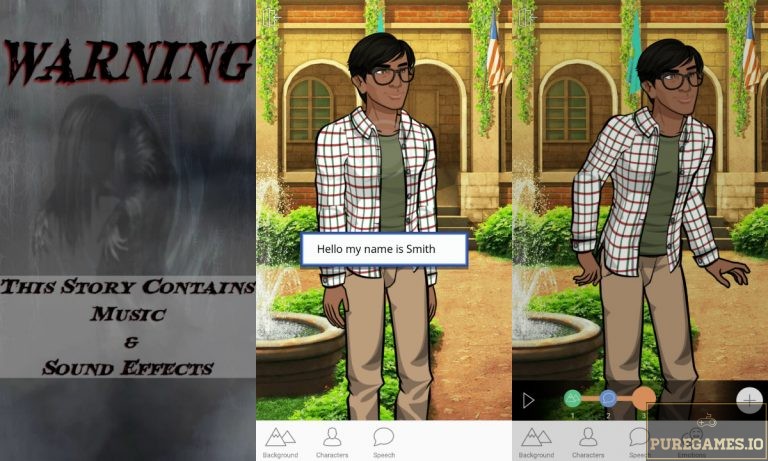 Create and Share your Own Story
If you download Episode – Choose Your Story, you are more than just a reader. You can also express your creativity and talent in creating stories too. The game has a section that allows you to create a story of your own. It features readily-available avatars and backgrounds and an editing tool that allows you to create your own sequence and add speeches.
You can publish your own story and add it on the game's database. You can also share it with your friends and let others read it. Interestingly, the game also has events that will invite story makers to submit their work and win.
Verdict
Episode – Choose Your Story is indeed a unique game. The stories are mostly targeted for girl audiences yet male readers are still welcome. The game is generally enjoyable but completing an entire novel could be a little demanding. The gem requirement is quite tough to meet which forces readers to avail their in-app purchases just to get things right. Nevertheless, if you are a bookworm or if you enjoy reading short stories and pocket books, this game is a perfect fit!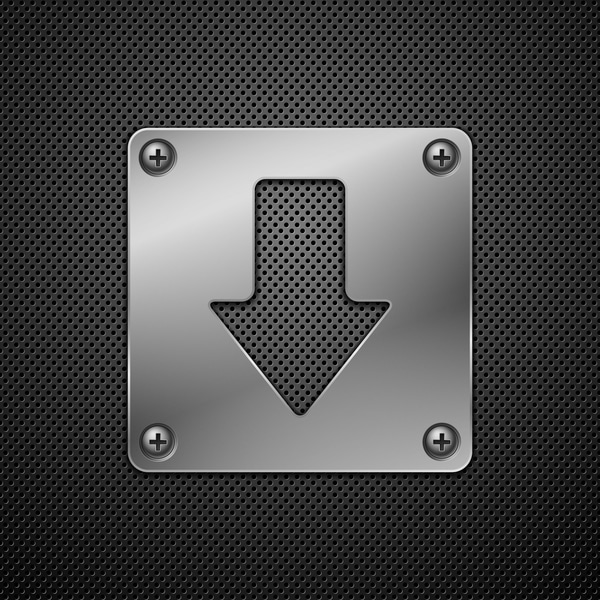 Download Episode – Choose Your Story APK for Android/iOS
Select a file to download:
Download Episode – Choose Your Story v8.71.0+g APK