Publisher
10tons Ltd
Platforms

Android 3.0+;

 iOS 6.0+

Price

Free

Size
34 MB
Latest Version
1.2.0.4
Shooter games are a dime a dozen this day and age; you can tell by how much the AAA game industry loves to unleash these things at big press events. However, not a lot of companies like to take advantage of the different styles shooting games can come in. Released in October last year, JYDGE is a game that hearkens back to the olden days of Robotron and Smash TV, but with a modern twist. This is due to the fact that it is a twin-stick shooter, meaning you aim and move using analog directional controls.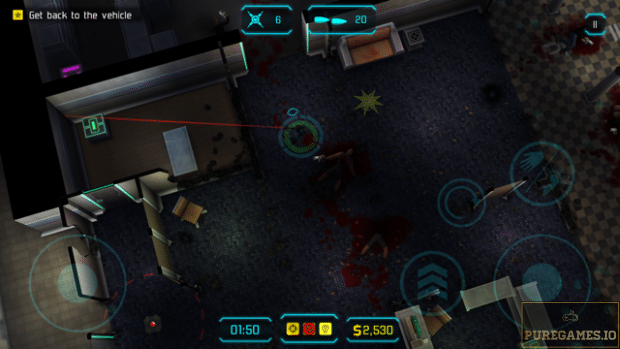 Players assume the role of the "JYDGE", a law enforcer who must cleanse a dystopic, cyberpunk city of crime. Across twenty different levels, JYDGE is tasked with eliminating enemies and rescuing hostages. The game actually serves as somewhat of a prequel to the previous game by 10tons, Neon Chrome. Although the game reuses art assets from this title, the developers opted to create preset levels rather than use procedural generation like before. For anyone who didn't enjoy the rogue-like elements of Neon Chrome, JYDGE is a top-down shooter that is intended to be a more streamlined, simplified and fun experience.
According to 10tons, enemy bullets have been slowed to make fire fights more manageable. Sadly though, the shootouts in JYDGE just do not compete with more prominent top-down shooters. Even the generic but upbeat soundtrack promoting law and order doesn't solve the case. Despite the slower pacing of gun fights, it still struggles when it comes to precision shot making – which severely detracts from the addictive nature and general satisfaction of this genre. The AI of the punk-like enemies in JYDGE don't help the situation.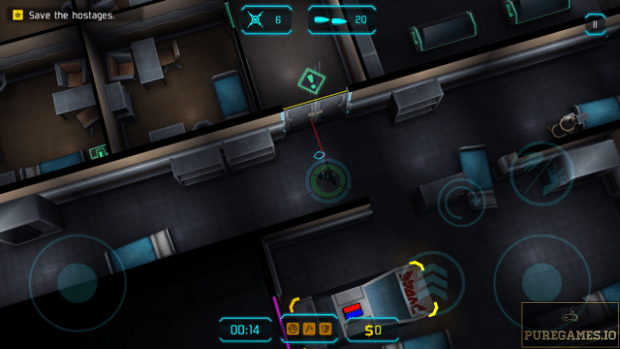 Enemies in JYDGE are pretty one-dimensional. If they see you or a fleeing hostage, they will open fire and pursue. There is some diversity in what they are equipped with. However, you never get the feeling that you are fighting anything but random street thugs. This along with additional levels beyond the initial four acts are the couple of areas I think a future expansion of some sort could really help address. I would very much like to see bad guys that are distinct from each other and perhaps even require slightly different approaches in order to beat them down in combat.
Still, even with those things withstanding, there are some merits to the game. After all, the simplicity of its gameplay structure does make for a rather enjoyable romp. It is just kind of nullified by the crummy presentation. I would still give it a high enough recommendation. That is, for people that are still interested in giving this one a shot. Just don't expect to be blown away by the level of content that it may have to offer. There's only so much here that could maintain a severe degree of interest. So, in that regard, you may as well get to enjoy the game while it lasts.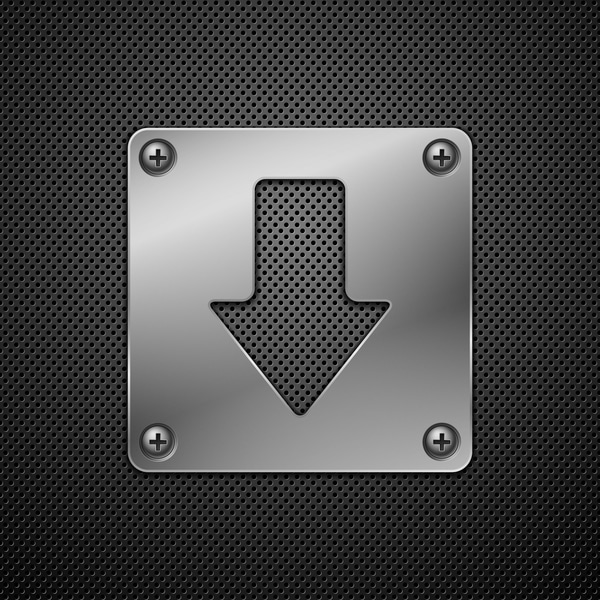 Download JYDGE APK for Android/iOS
Select a file to download: