| | |
| --- | --- |
| Publisher | Fluffy Fairy Games |
| Platforms | Android 4.1 and up |
| Price | Free |
| Size | 76 MB |
| Latest Version | 2.9.0 |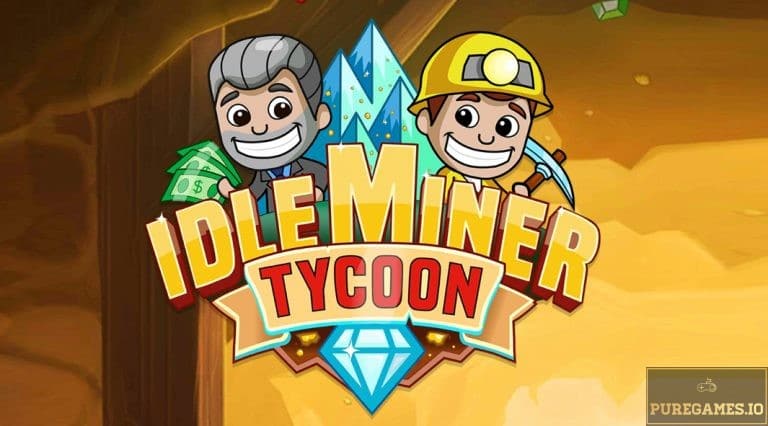 Do you have what it takes to become an industrial tycoon? How do you think of the idea of earning billions from a mining company? Idle Miner Tycoon takes you to a simple yet fun and addictive incremental experience. Players can download Idle Miner Tycoon APK on both Android and iOS mobile devices. It is generally a simple idle game that takes you to a journey of an aspiring businessman who operates a small mining company. The objective is to make your business grow and become the world's biggest industrial tycoon.
As what the title connotes, Idle Miner Tycoon is an incremental or idle game. It is a game that offers automatic features and an application that works even without or less interaction from the users. Despite the apparent simplicity, everyone who decides to download Idle Miner Tycoon APK will be surprised how addictive this game will become.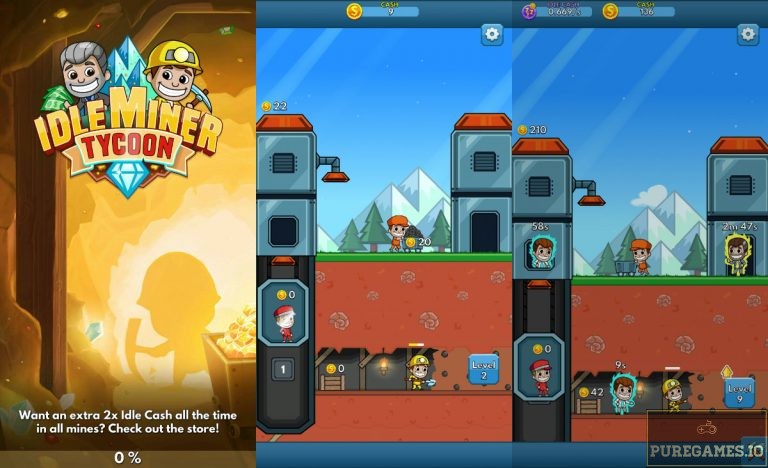 The Gameplay
The mechanics for this game are very simple and absolutely manageable. As soon as the game begins, it prompts you immediately to your mineshaft. Much like the typical idle games, the first part of the game is quite demanding. It starts off with no Autoclick features and players should manually interact with the game. Initially, there are three characters to interact with, the miner, the elevator operator and the warehouse man. Each has their own job! The Miner collects all the treasure from the mineshaft while the elevator operator collects them and lifts them to the higher ground. The warehouse man collects the treasure and transports them to the warehouse where you can finally earn their value.
The game will introduce the auto feature when you already have enough money to hire a manager. Each working area requires a manager not just to activate the auto feature but also to make the workers more productive. The managers will vary in terms of their level of experience and the special abilities they have. Managers will randomly generate and comes with three level of experiences; Junior, Senior and Executive. The effects on the other hand will either be increased production value, movement speed and lower upgrade cost.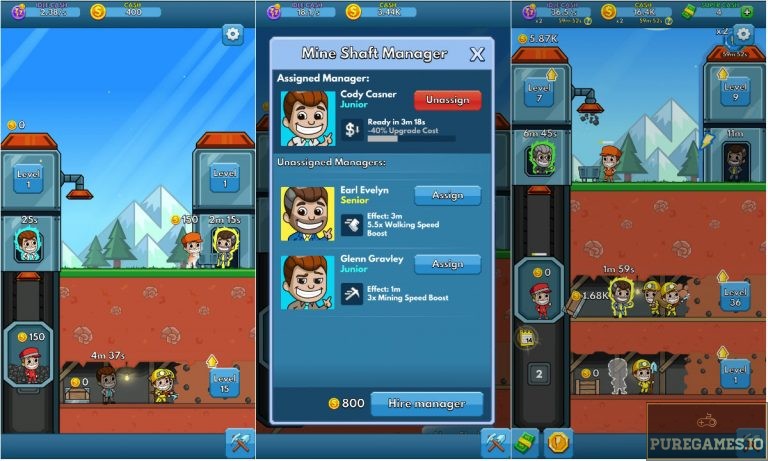 Hiring Better Managers
Interestingly, since managers are randomly generated, you can come up with a trial and error method. You can hire another manager and hope to get a more experienced one. The problem however is that the hiring fee is drastically increasing. All the upgrade fees are exponentially increasing but hiring better managers will help you become more productive.
It is very important to upgrade all your workers to increase their productivity. If you already earn enough money, you can soon unlock new mine shafts. The game reaches up to 800 level mineshaft which gives Idle Miner Tycoon and incredible longevity. You can also take advantage of the boosters which you can avail through cash (premium currency). Players can obtain cash by upgrading workers and buildings and also via microtransactions.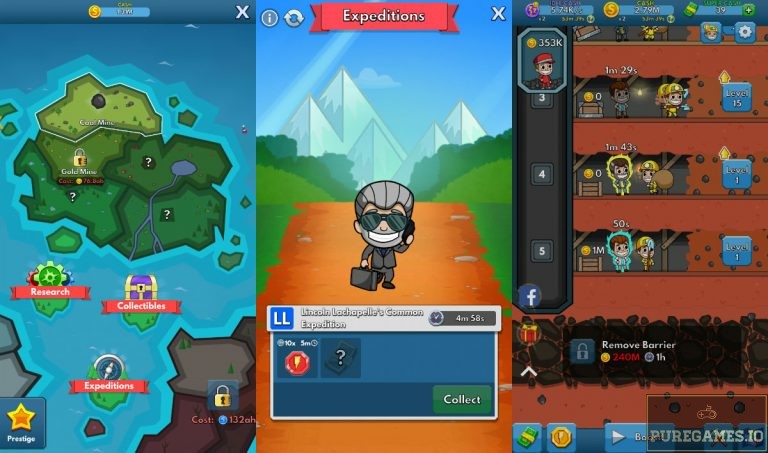 Bigger than Expected
If you download Idle Miner Tycoon APK, you are not going to deal with a single coal mine alone. The game will soon grant you access to a map which allows you to unlock and explore new caves. This also gives you access to other interesting features like Expeditions, Collectibles, Research, Event Mine and Badges. These features provide this game an incredible longevity and amazing replay value.
Graphics wise, Idle Miner Tycoon, takes you to a simple yet fun and visually appealing atmosphere. With cute animation and colorful details, this game is absolutely a visual delight.
Verdict
Overall, Idle Miner Tycoon is simple and addictive idle game. There's too many interesting features to explore in this game which will keep the players hooked. Much like any incremental games, the simplicity is surprisingly the game's greatest strength and Idle Miner Tycoon is not different at all.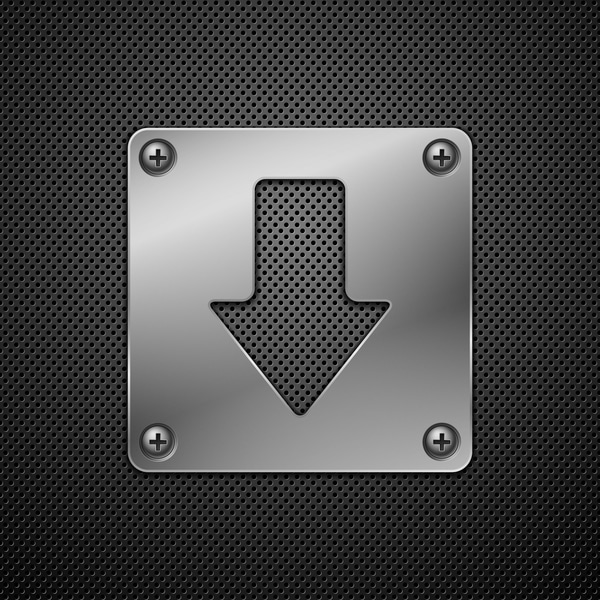 Download Idle Miner Tycoon APK for Android/iOS
Select a file to download:
Download Idle Miner Tycoon v2.9.0 APK