| | |
| --- | --- |
| Publisher | Electronic Arts |
| Platforms | Android 4.1 and up |
| Price | Free |
| Size | Varies with device |
| Latest Version | 10.2.00 |
The heat is on as the 2018 FIFA World Cup is officially here. While we are all eager to see the result of this highly anticipated soccer event, we can all pour our anticipation in this new mobile game from Electronic Arts. Like the previous FIFA World Cup events, EASports launches a new game that pays tribute to FIFA World Cup 2018. The FIFA Soccer: FIFA World Cup 2018 is the latest addition to the ever growing FIFA Mobile series. The game will bring you the intensity of this action packed soccer event which is now set in Russia! This time, however, you can finally build your own dream team and help them win the prestigious championship award!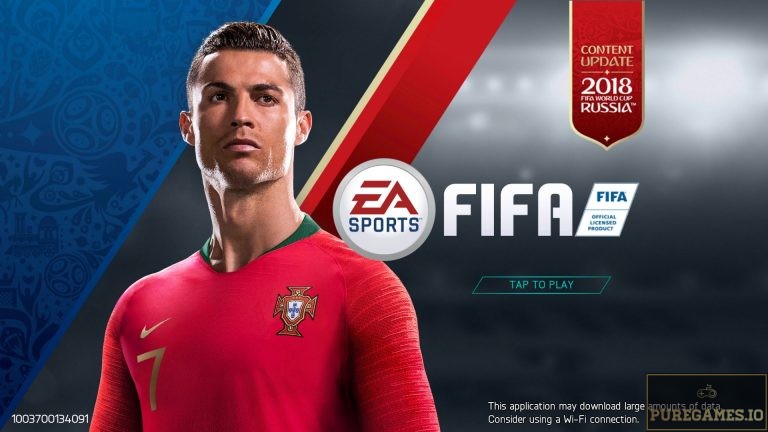 The game will make your dream soccer game come true as it merges past and present FIFA World cup events. Generally, the main objective is to build your ultimate team, train them and help them earn their superstar status. In order to do so, you must engage your team in a series of championship battle, quick matches and tournaments. Interestingly, FIFA Mobile takes you to different campaigns that will test your stratregic skill at its best. If you think you have what it takes to become the next FIFA World Cup champion, feel free to play this exciting mobile app and see how far your Ultimate team can go!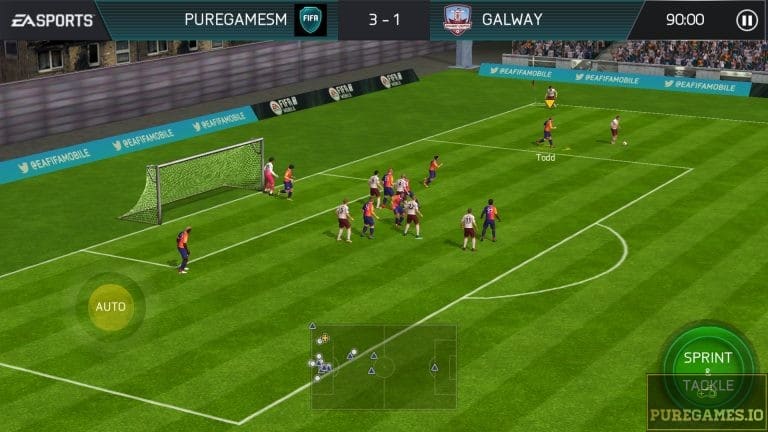 The Gameplay
The mechanics for this game is generally simple yet requires a lot of mastery to maximize your chances in winning. There are many control combinations to master to win the matches more efficiently. This is why players must complete both Training Camp and Skills Training before sending you on an actual match.  You'll start the game with Training Camp Campaign where you learn the basic moves before advancing to the next phase. Completing the Training Camp allows you to win Cristiano Ronaldo as your star player and will help you manage your own team.
Standard team has 11 players which you can choose from over 550 Real teams (both past and present FIFA games). Initially, you are given with 11 default players but you can soon unlock other players by participating on various campaigns. Interestingly, the gameplay will vary in terms of the campaign you choose but the objectives are clear, score goals and win over your opponents! Winning each level allows you to earn rewards like Gold Coins, XP points, Training Cards and Player Cards! It is very important to train your players and help them reach the maximum OVR. OVR which stands for Overall Rating will serve as your team's reputation and helps you unlock higher campaigns.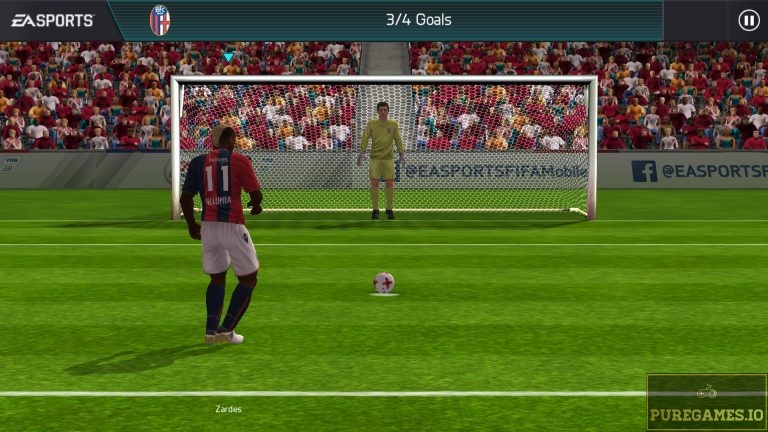 The Campaigns
FIFA Soccer: FIFA Worldcup offers an overwhelming game modes or campaigns to choose from. You'll start off with the Main Campaign which takes you to different challenges with varying range of difficulties. Here, you'll start the mandatory Training Camp and Skills Training. You can also unlock more campaigns by reaching certain level of OVR. Events Campaign, on the other hand, takes you to a series of daily challenges that refreshes on certain time interval.
You can also play the game in VS Attack mode which allows you to compete against other online players. This prompts you on a timed match and you must outscore your opponent and score goals within the given time. It allows you to interact with your opponent by sending broadcast message during the game. It comes up with a ranking system and a leaderboard system too which displays all the current leaders. Another multiplayer component in the game is the ability to join or create leagues. Leagues will give you access to wider online competition and tournaments.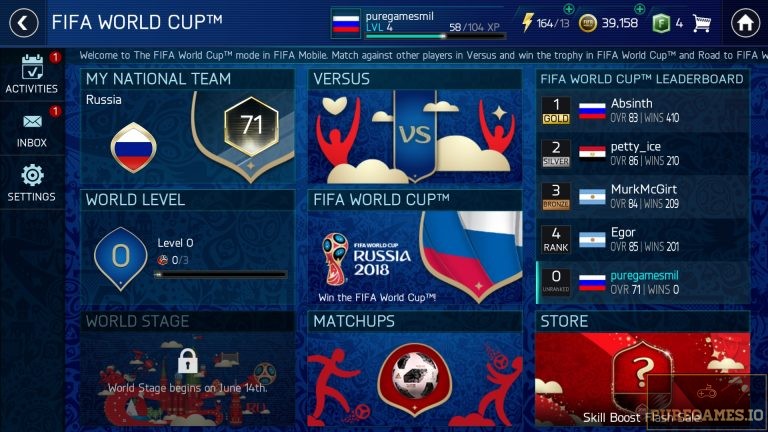 2018 FIFA World Cup Russia
The most exciting part of the 2018 FIFA Mobile is the inclusion of the 2018 FIFA World Cup Russia. You can unlock the mode once you have reached 65 OVR.  This mode takes you to a special FIFA World Cup Hub which gives you access to many more special campaigns. To start this game, players must pick his desired National Team. Each team comes with 11 players with 70 OVR. It comes with special campaigns like Versus, World Level, FIFA World Cup, Match Ups and World Stage. The World Stage will actually open on June 14th, the official start of FIFA World Cup!
This mode will give you a special team based on the Nation you picked and will not affect your main Ultimate Team's status.  Like the main campaign, you can also train your players to improve their individual OVR. It also gives you access to special Store with items relevant with the current FIFA World Cup.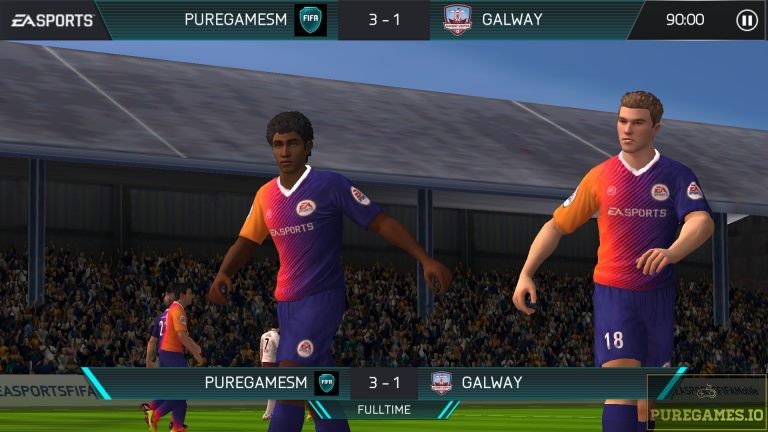 Your Ultimate Team and Store
From time to time, you can unlock new Player cards by completing more campaigns. Each player has his own attributes and his own OVR. You can make them more efficient by training them individually. You can do so by obtaining Training Cards or Skill Boost which can dramatically improve their attributes. Take note that your team has its own Overall Rating and each player plays a crucial role in increasing your reputation.
Interestingly, if you earn a new Player Card with more impressive OVR status, you can swap them with other players. You can also improve your Ultimate team by purchasing Special packs on Store. Store, however, uses the premium currency (FIFA Points) which you can earn every time you gain a new level.  This is where the microtransaction comes in. You can purchase Packs, FIFA points, Coins and other premium items using real money.
Verdict
Generally, FIFA Soccer: FIFA World Cup gives you a great soccer gaming experience. With well-polished gameplay and overwhelming campaigns to choose, this game offers an incredible longevity and remarkable replay value. Not to mention the visually stunning 3D graphics and animation that gives you a highly realistic simulation similar to the game's console game versions.
The game however requires stable Internet connection to experience it in full extent.  Nevertheless, FIFA World Cup is something every sports enthusiast will confidently consider on top of their game list!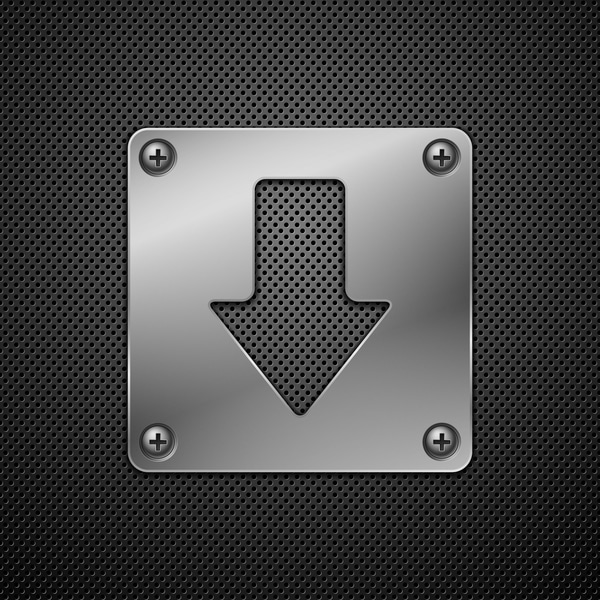 Download FIFA Soccer: FIFA World Cup APK for Android/iOS
Select a file to download:
Download FIFA Soccer: FIFA World Cup V10.2.00 APK