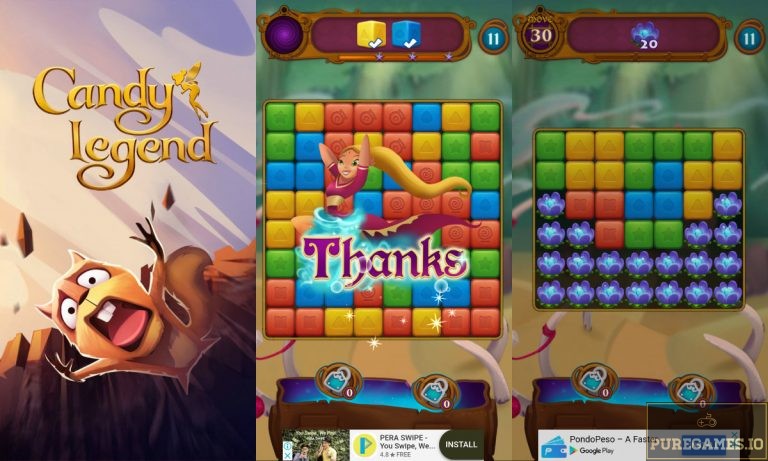 Candy Legend is a simple and easy to play puzzle that is different from your traditional tile matching game.  Normally, a tile matching game will ask you to match 3 or more tile combination but this game is somehow less demanding. Candy Legend is a match 2 puzzle that takes you to over 900 exciting levels. The objective per level may vary but they share something in common, you clear out tiles by matching 2 or more identical colors. If you are looking for a simple yet addictive puzzle, you can absolutely download Candy Legend on your mobile.
The game doesn't follow any story but it certainly involve lovely animals especially a squirrel and a bird which will appear prior and at the end of each level. Despite the missing details, Candy Legend offers fun and entertaining puzzles that you will surely enjoy. Feel free to download Candy Legend now and see what else this game has to offer.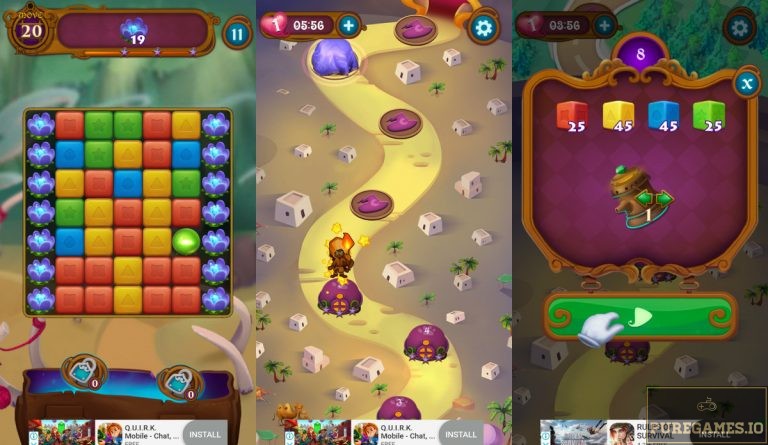 The Gameplay
The mechanics for Candy Legend are simple. As soon as you begin, the game prompts you to a dynamically changing grid. A standard grid contains colorful cubes. To eliminate the cubes, simply click or tap two or cubes of the same color. The cubes or tiles should be adjacent to each other. Unlike the typical tile matching puzzle, once the tiles were cleared, they will be replaced by another batch of tiles. The challenge here is to reach your target goal.
The game has varying objectives. Some levels will ask you to collect certain amount of colored tiles while others will require you to collect flowers or bubbles. There are levels too that will ask you to move the items (artifacts and animals) down at the bottom of the grid. Be mindful though that you only have limited moves to consume. If you lose all the moves and the goal is not yet reached, the game will come to a quick end. The game will give you option to earn additional 5 moves by watching rewarded videos or lose a life.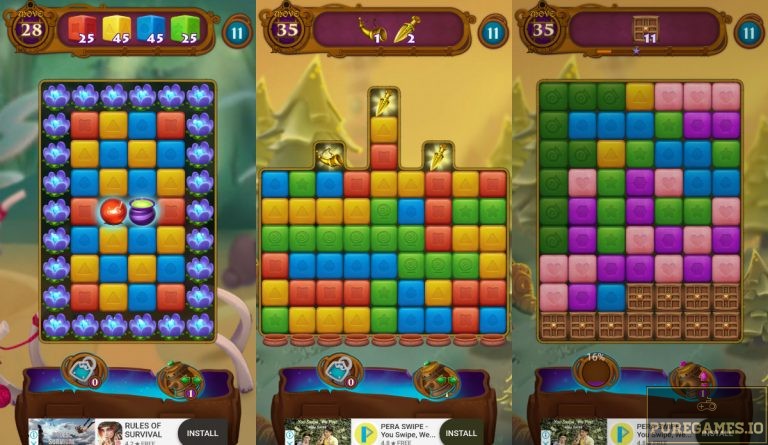 A Brilliant use of Power Ups and Advertisements
Ads can be very annoying and we understand that it is the developer's way to earn revenue for their game. Interestingly, if you download Candy Legend, you'll experience something different. The game managed to place the advertisements in a very brilliant way – though powerups!   Candy Legends features wide range of power ups. You can obtain most of them by creating a match of 4 or more tiles. There are power ups that allow you to eliminate an entire row or column. You can also create an explosive that destroys nearby tiles or powerful orb that eliminates tiles of the same color in one explosion.
Aside from the basic powerups, you can also obtain special items. Prior to each level, the player will have an option to open a chest that randomly generates a special item. In order to open the chest, you have to watch a rewarded video that often last for 5 seconds or more. Interestingly, this feature is optional and is not mandatory for players. You can start the level without the special item or you can take advantage of the video and earn the reward for your own benefits.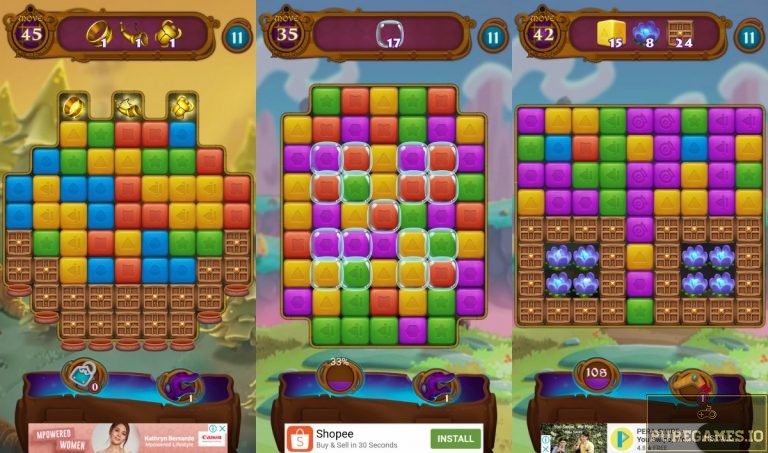 Lives System and Game's Missing Features
It is also interesting to note that Candy Legend follows a Lives System which is quite popular to many games today. This particular element is merely inspired from Candy Crush Saga where you lose a Life when you failed to clear a level. In this game, you have a maximum of 5 lives to consume but you will soon regain lives in certain time interval.
Although the game is simple and absolutely fun, there are still missing elements that I wish to see soon. First of all, the game has no leaderboard system. A Score system could be an interesting addition to the game for a remarkable replay value. Interestingly, the 900 Levels provide this game an impressive longevity and the dynamically changing atmosphere is also a clever idea.
Verdict
Candy Legend is truly a fun and entertaining tile matching puzzle. It is simple, fun and surprisingly tricky in most levels. The visuals are smooth and the gameplay is nothing more but addictive. It may not be a perfect puzzle game but certainly worth playing with. You can download Candy Legend on your mobile and experience the fun-filled tile matching adventure.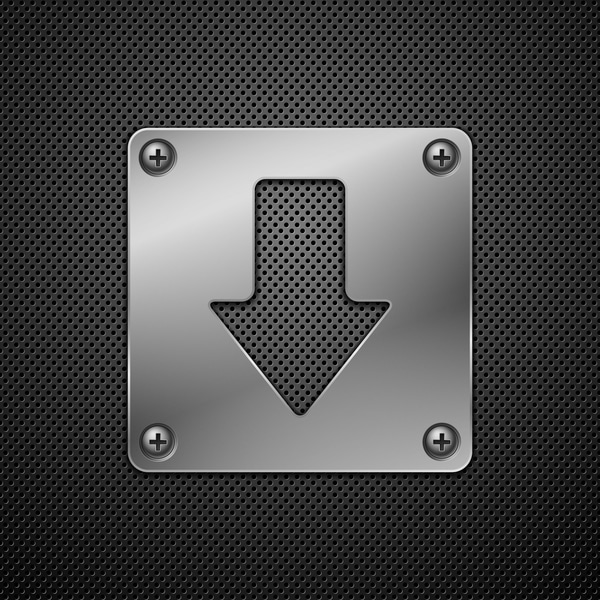 Download Candy Legend APK for Android/iOS
Select a file to download: