Grand Theft Auto V is probably one of the video games that require no lengthy introduction. Everyone knows this game and is still considered one of the best selling video games in history. While we are all desperately waiting for the next installment, Rockstart North is still providing us some cool DLCs (downloadable content) regularly. Grand Theft Auto V was first released in 2013 and was first made available for consoles like PlayStation 3 and Xbox 360. Eventually, the game ventured to the more advanced PlayStation 4 and Xbox One. Interestingly, it was recently announced that Grand Theft Auto V will also make its way to the upcoming PlayStation 5 console. Aside from this amazing news, GTA fans were caught in a big surprise when GTA V became completely free to download on the Epic Game Store. Yes, you can download GTA V for free.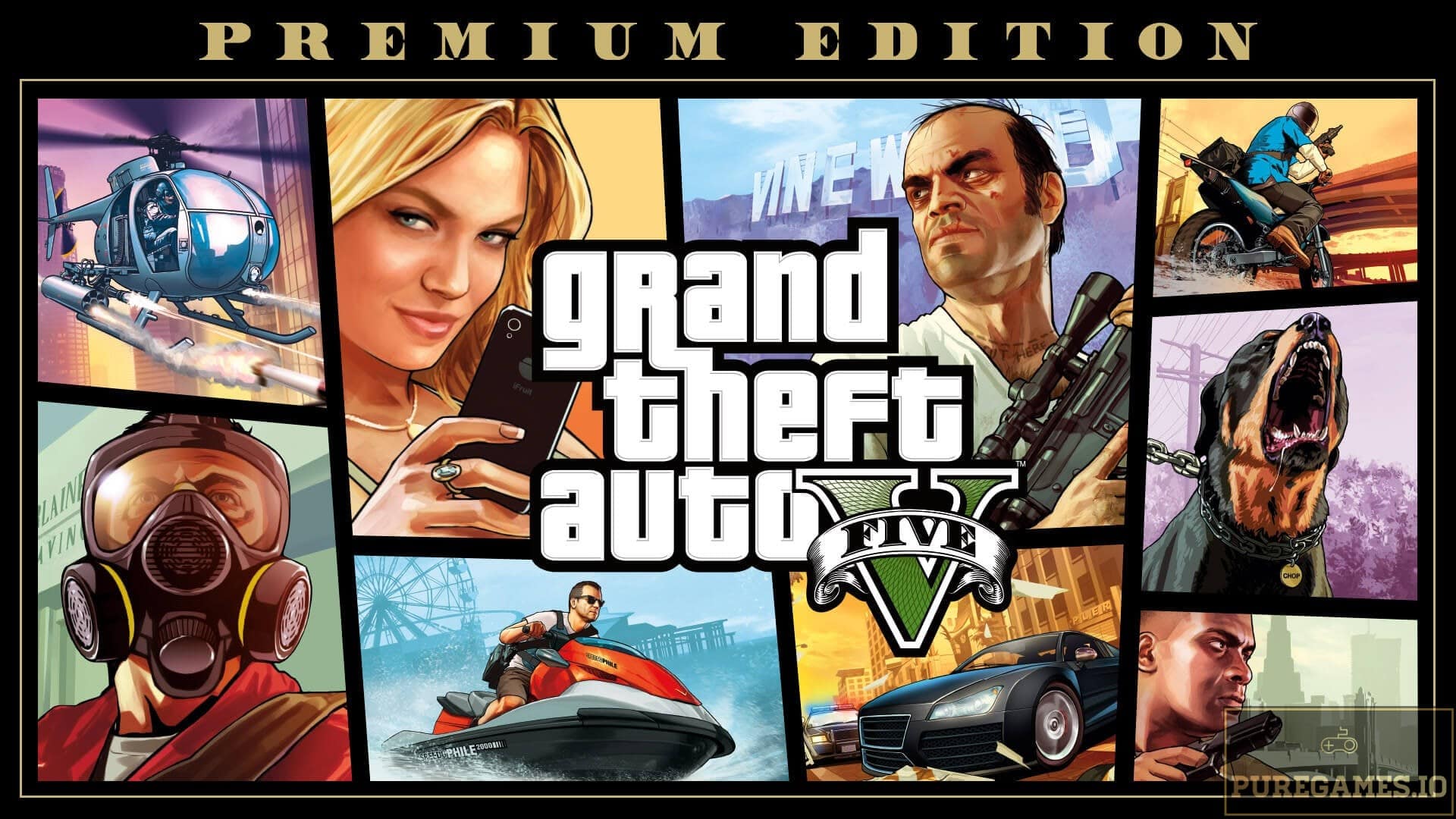 Epic Games Store did not just offer a standard GTA V edition. The store surprisingly offered the entire Premium edition of Grand Theft Auto V along with other amazing contents that are probably way far beyond anyone's expectation. It is very important to note that this is not a long term promo as Epic Game Store only made GTA V for free on a limited period of time. Epic Game Store started to offer GTA V for free last May 15, 2020, which lasted until May 21. Interestingly, Epic Games did not announce this promo and yet once this epic news started to spread like wildfire, gamers all over the world reached out to the store hoping to get GTA V for free. The sudden flock even resulted in a temporary outage on the Epic Game Store.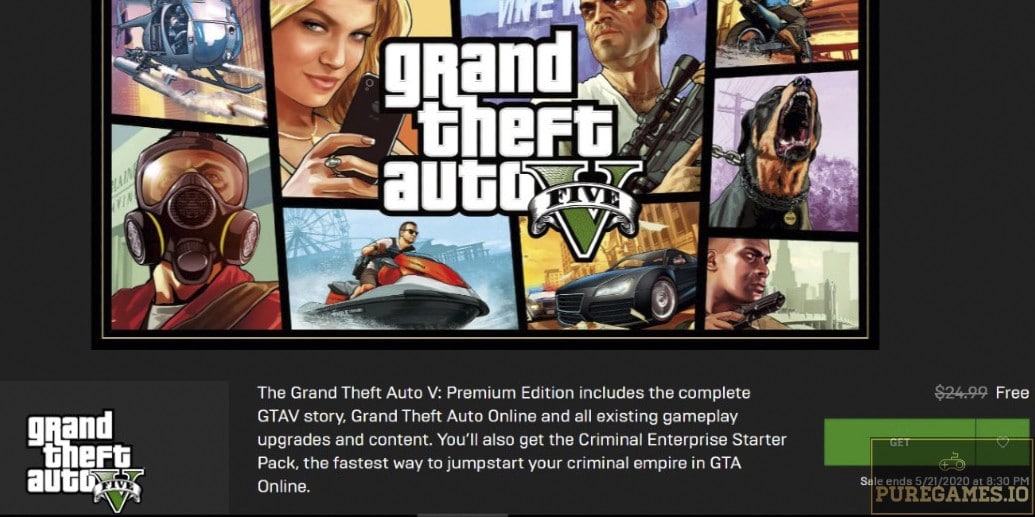 Here's how gamers managed to download GTA V for free through Epic Game Store.
Sign up for an Epic Games account through epicgames.com
Download Epic Games Store on your PC
If you already have an existing account and if you already have an Epic Game Store app on your PC, you can just skip the first two steps.
Search for the GTA V (Grand Theft Auto V) on the Epic Game Store
Download GTA V for free! You will also be asked to enable 2FA (2-factor authentication) to make a purchase on the Epic Games Store
What's with the Premium Edition of Grand Theft Auto V
The Grand Theft Auto V: Premium Edition includes the complete GTAV story, Grand Theft Auto Online, and all existing gameplay upgrades and content. You'll also get the Criminal Enterprise Starter Pack which is known to be the fastest way for new GTA Online players to jumpstart their criminal empires with the most exciting and popular content plus $1,000,000 bonus cash to spend in GTA Online – all content valued at over GTA $10,000,000 if purchased separately. The Premium Edition also allows you to launch business ventures from your Maze Bank West Executive Office, research powerful weapons technology from your underground Gunrunning Bunker, and use your Counterfeit Cash Factory to start a lucrative counterfeiting operation.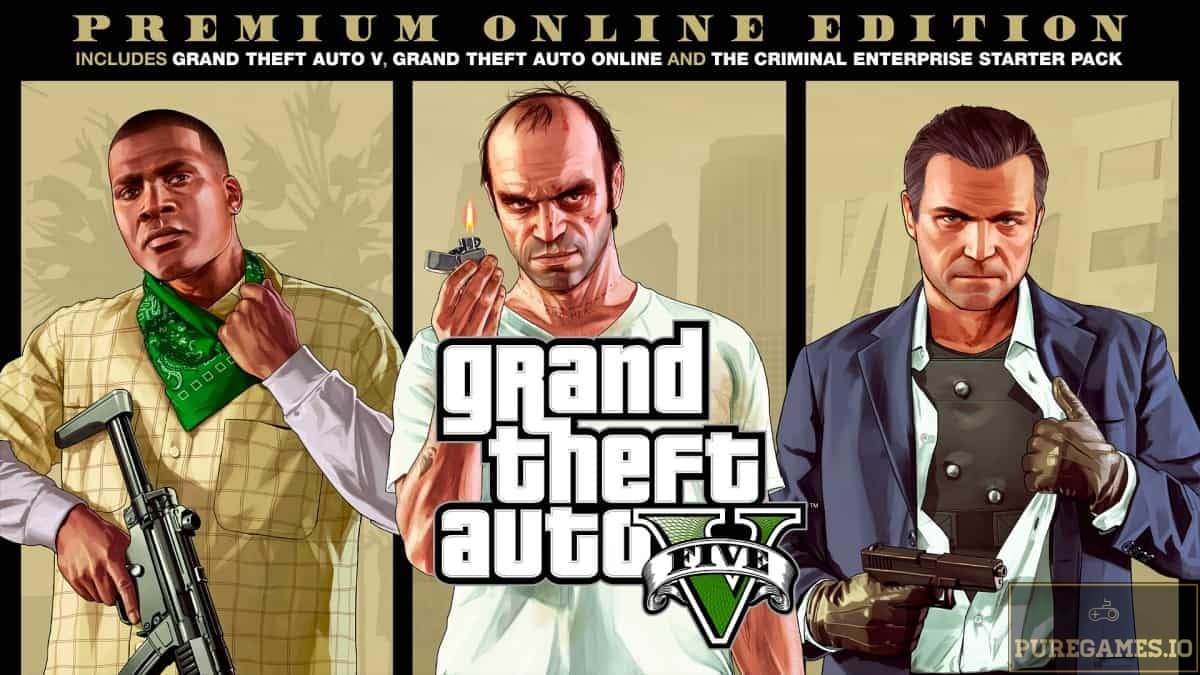 To top it all, you'll also get access to a fleet of powerful vehicles as well as properties like a 10 car garage to store your growing car collection. You'll also get access to some amazing weapons like the Compact Grenade Launcher, Marksman Rifle, and Compact Rifle along with Stunt Racing Outfits, Biker Tattoos, and more. Imagine you can have all these remarkable premium deals on GTA V for free. The complete premium edition requires a whopping 90 GB of space.
Unfortunately, Epic Games no longer offer GTA V for free. The promo for GTA V (much like all their previous offers) only lasted for a week. Those who managed to download GTA V for free will still be able to enjoy the Premium edition even after the promo ended. You may not be able to get GTA V for free at this moment but you might be able to purchase the game at a great discount. Just keep an eye to the Epic Game Store and see their latest offering. Currently, Grand Theft Auto V (Premium Edition) is available at Epic Game Store at $24.99.
Epic Games recently announced that they will continue giving away free games on a weekly basis for the rest of the year. So you may not have GTA V at this moment, you might get lucky in some of their latest free offerings. Currently, they are now offering ARK: Survival Evolved for free!
Get GTA V for Free in PlayStation 5
If you happen to get the upcoming PlayStation 5 which is set to launch in late 2020, you might also get a chance to download GTA V for free. It was recently announced that Rockstar Games will offer an expanded and enhanced edition of GTA V for free in PlayStation 5 for a limited time. Grand Theft Auto V will release in the second half of 2021 on the PS5. It means that GTA V managed to conquer all three generations of PlayStation consoles (PS3 to PS5 respectively).
Rockstar said it will take "full advantage" of the PS5's sophisticated, new hardware, delivering a version of GTA 5 that's "more beautiful and more responsive than ever." While we are all desperately waiting for the next major installment in this franchise, the enhanced version of GTA V is probably still worth exploring.
To know more about this action-packed game, feel free to check our in-depth GTA V Review here. Have fun!