| | |
| --- | --- |
| Publisher | NEXON Company |
| Platforms | Android 4.1 and up |
| Price | Free |
| Size | 85 MB |
| Latest Version | 0.0.100 |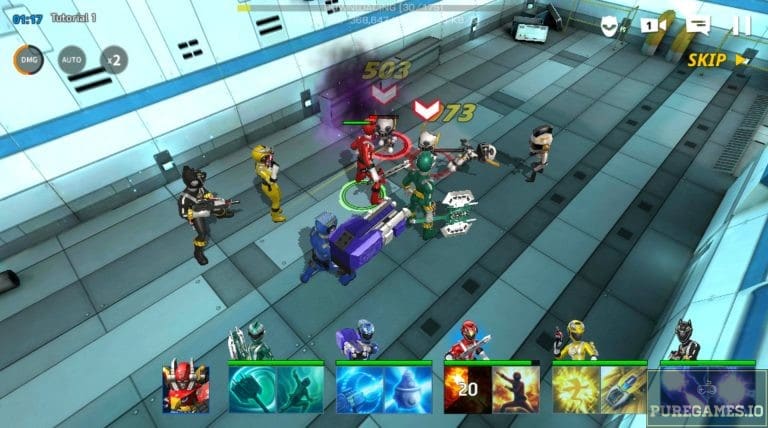 From the creators behind some of the most decent mobile games today like Maplestory M, Elsword and Point Blank: Strike, Nexon gave their own take to a popular franchise – The Power Rangers! We've seen a lot of amazing Power Ranger mobile games recently including the Power Rangers Morphin Missions by Story Toys and the Power Rangers Dash by Move Games. Power Rangers : All Star, however, is a special game in so many levels. As what the title suggests, it is a crossover of all the Power Rangers that we love. From the first Migthy Morphin to Power Rangers Ninja Steel! If you're a big fan, you should definitely download Power Rangers : All Stars and let epic adventure begins.
It all started when rangers received a distress call from Mariam Quantum's lab. The professor has gone missing and the laboratory is now overrun by monstrous creatures led by Rita Repulsa. Interestingly, the game will initially features character or rangers from Power Rangers RPM. The goal is to look for the missing professor and clear out the stages by eliminating all the monsters. Each level is composed of numerous stages with a boss battle at the end. If you think you are skillful enough to accomplish this mission, download Power Rangers : All Stars and see how far you can go.
The Gameplay
The mechanics are very simple and manageable. The game is packed with so much action and will definitely not disappoint you at all. If you have played Power Rangers Morphin Missions by StoryToys, this game shares a lot of similarities in terms of the gameplay. Power Rangers: All Stars will take you to a lovely 3D environment. It gives you the ability to control not just one but five rangers in every battle. Although the combat system is merely autonomous, players can activate their individual skills manually.
Located at the bottom part of the game screen are the character icons along with their skills. A skill has a cool down time so you cannot use them simultaneously. It is also interesting to note that each of them has unique ability based on how they are depicted from the tv series. It also follows an upgrade system that allows you to make individual rangers more efficient in the battle.
The Ultimate Power Ranger Crossover
The best part that you will enjoy when you download Power Rangers : All Stars is the ability and the chance to unlock some of your favorite Power Rangers from various seasons. The game welcomes you with notable rangers from Power Rangers RPM but as you progress, you will soon unlock other rangers from other seasons. This includes the original Mighty Morphin Power Rangers, Power Rangers Operation Overdrive, Power Rangers Mystic Force, Power Rangers SPD, Dino Thunder, Megaforce and many more.
One thing unique about NEXON's presentation is that the characters are in a Chibi-inspired form. Meaning, the rangers are like kids or a miniature version of the original. The heads are seemingly not proportioned to their body which is a common Chibi interpretation. As you complete each mission, you will get rewards in return which can be in form of coins and resources that you can use to upgrade the rangers. Players can upgrade the rangers individually from armors to weapons.
Unleashing Megazord
If you are a big Power Ranger fan, then you should know about Megazord. Interestingly, if you download Power Rangers : All Stars, you will get an access to this powerful gigantic robot. The most interesting part however is the process of unleashing it. In order to activate Megazord, you must be able to complete all the rangers per season. For example, you managed to gather all the Power Rangers from the Power Rangers RPM, you can activate the High Octane Megazord much like in the series.
Same thing goes with other groups of Power Rangers. The fact that you do not have immediate access to all the rangers is what makes the game more special. It provides an incredible longevity and replay value to the game. The ability to use Megazords will definitely excites fans of the series which makes it worth a download.
Create Your Ultimate Team
Megazords might be the best part but what gives you a great battle experience when you download Power Rangers : All Stars is the ability to create your dream team. The game allows you to form your own team of rangers regardless of what season they belong. Therefore, you can have a Red Ranger in Mighty Morphin, the Pink Ranger in Dino Thunder, the Blue Ranger of RPM, the Black Ranger of Ninja force and the Yellow Ranger of Mystic Force. It's all up to you.
Aside from the main missions, you can also explore other campaigns including the PvP team battle. You can team up with other players in a 5v5 match. It means that you can join a team of five online players and will fight against another team of 5. There are also Daily missions and Inter dimensional run campaigns to explore which gives you more reasons to play this game.
Verdict
Power Rangers : All Stars is indeed a great addition to your mobile especially if you are an avid fan of the series. The game offers a lot of interesting features to explore. The graphics are smooth and the gameplay is pretty much well-polished. The game is currently available in Android devices. You can download Power Rangers : All Stars for Free. Have fun!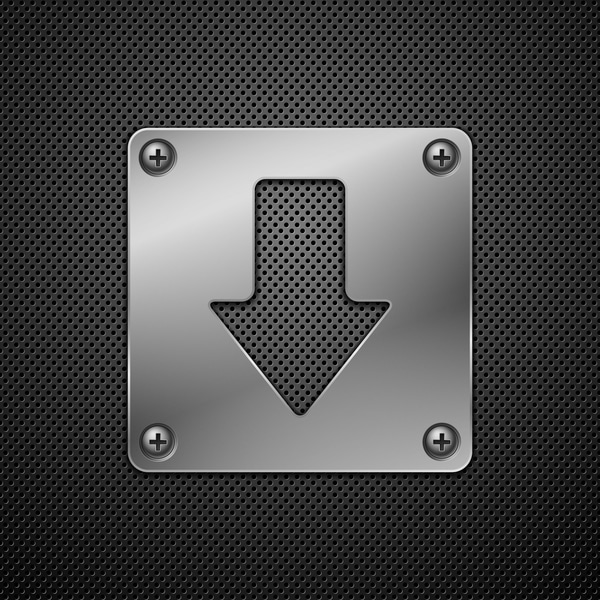 Download Power Rangers : All Stars for Android/iOS
Select a file to download:
Download Power Rangers : All Stars APK