Publisher
Peaklabs
Platforms

Android 5.0+;

 iOS

Price

Free

Size
Varies with device
Latest Version
3.17.6
It's finally time to improve on those skills you really need to git gud in that game you've been playing. For days now. Give it a break, and try Peak – Brain Games & Training.
Overview
Oh, what a useful app. It contains loads and loads of mini-games which will, other that being fun, help you improve on some of your skills and train your brain. Everything is quite personalized, meaning you'll connect one of your existing social network profiles with the app and provide it with any additional information about you. Each day you'll have to complete a set of mini-games, each of them focusing on a different skill of yours to train. After each challenge, you'll get a graph how you did, and how you compare to the rest of the players (in average). When you complete the whole daily set of mini-games, you'll be provided with a visualization of your brain, depicting how strong each skill you possess is. The best thing is that you can set a reminder in-game, each day, so your brain stays in shape.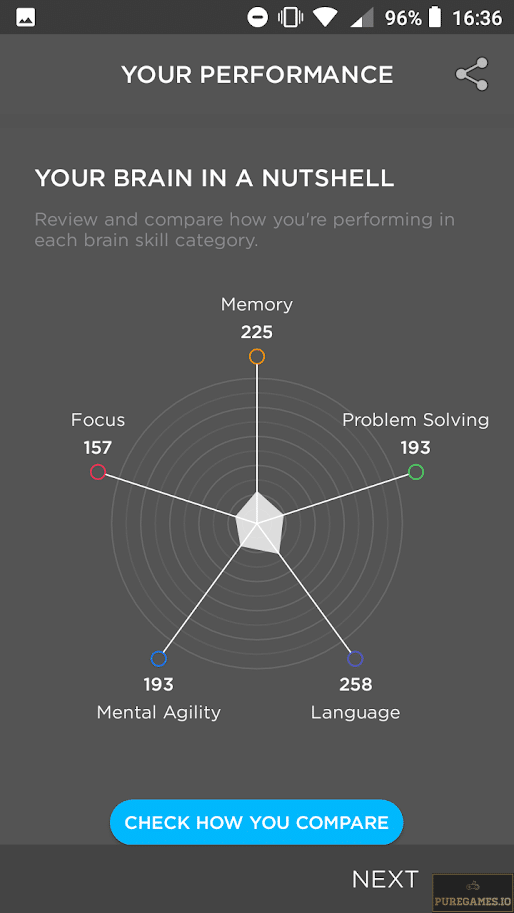 Skills to train
This app has divided your brain in 6 different skill categories, which have their respectable sub-categories. Those are memory, problem solving, language, mental agility, focus, and emotional intelligence. Right from the start you'll be prompted to choose which skills you do want to train and get better in. The main workout is done on a daily basis. After finishing it, you can choose to work on a specific skill of your desire. But, there's a catch. With a regular, basic account, you can only complete your daily training once, and call it a day. After a few days, you'll unlock all of the free puzzles this game has to offer. But, if you upgrade to pro, you'll be gaining access to all of the puzzles. Also, unlimited number of replays, even when you finish your training. And that, my friend, will cost you 2.85$ a month.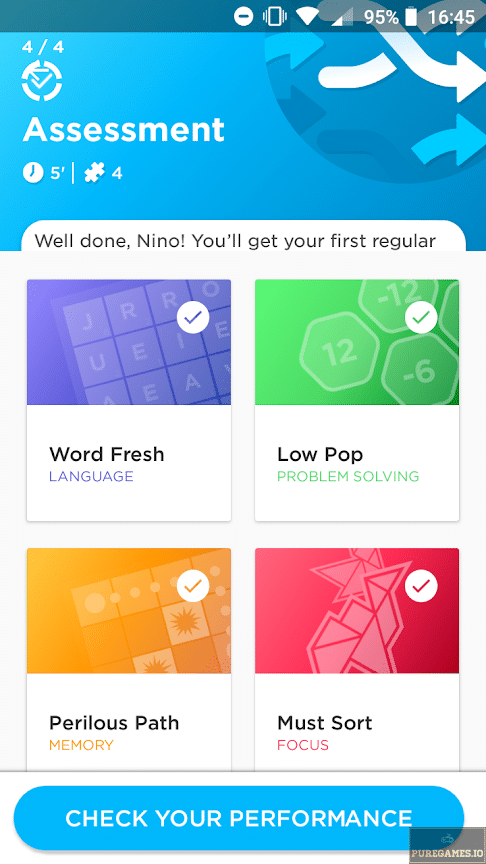 In order to boost your language knowledge, you can try the word puzzles. Your problem solving abilities are put to the test by displaying a set of numbers before you, and asking you to tap them in the right order, randomly assigned by the app. You can test your memory in a mini-game in which you'll see a pattern of obstacles for a short time, and have to remember it. The pattern disappears, and you have to connect two dots in such a way your path does not run into an obstacle you were just shown. If you want to practice your focus skills, you'll be presented with a two origami shapes, one on the left, and on the right. Those shapes appear in the middle of the screen, so you'll have to match them with the exact one as fast as possible, by simply tapping left or right.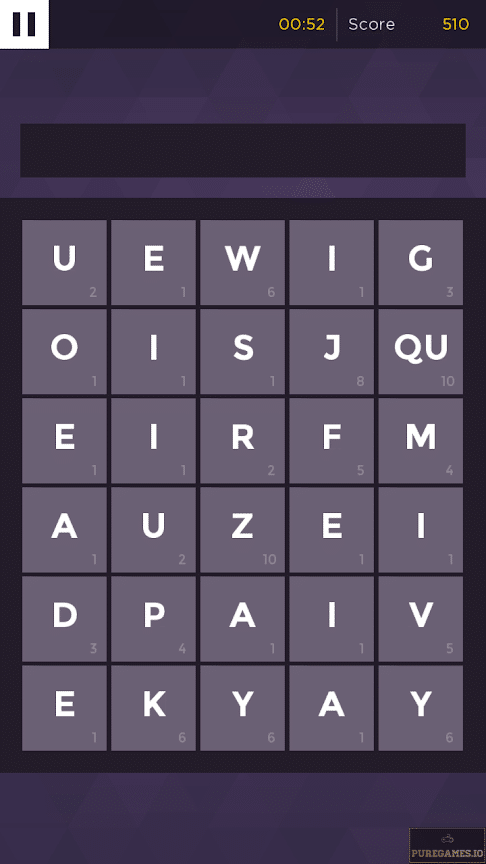 Presentation and performance
Because it's more of an app than a game, it looks a bit serious. All because of those tight and neat menus, and icons. While it is kid friendly, I would say the target audience is a bit older. Finishing their studies and becoming employed type of older. None of the workout plans take more than 20 minutes, so you won't be spending much time in this app. That's why it looks and feels so sterile and formal. Of course, its main purpose is to make you focus on your challenge and skill you want to train. So the developer decided to strip it off of all the eye candy and fancy effects. The sound you'll hear feels pretty generic and default. Oddly enough, the app has some trouble working. Loading times are too long for such a simple graphic presentation, and sometimes it feels like it's not responding.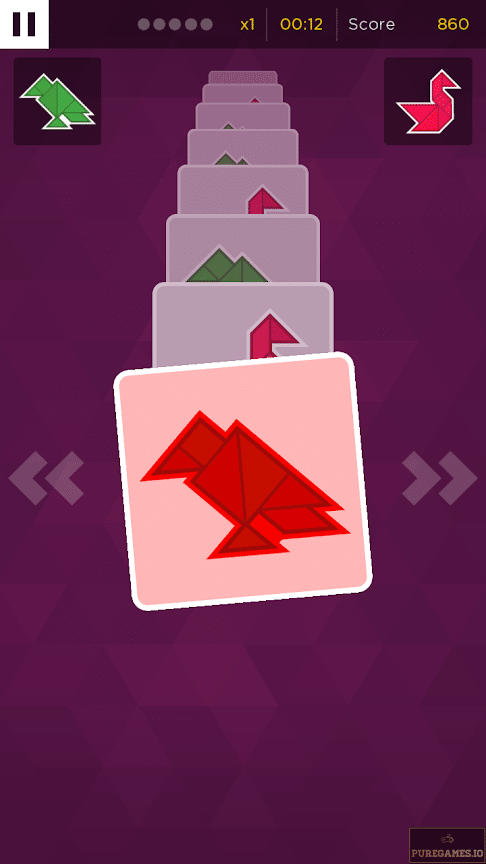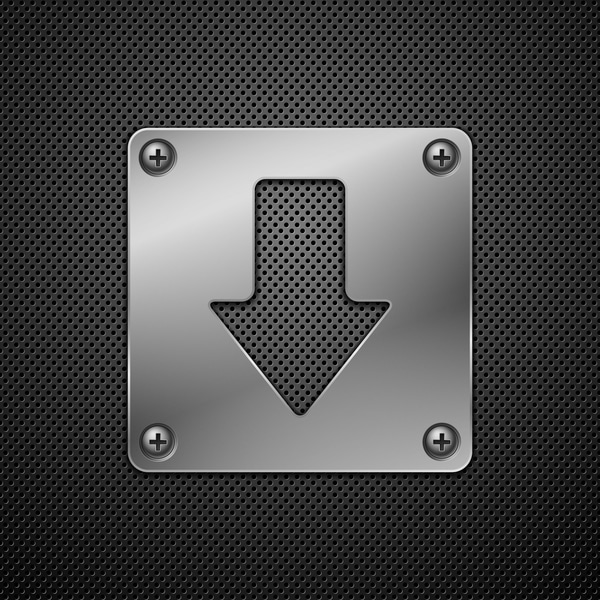 Download Peak – Brain Games & Training for Android/iOS
Select a file to download:
Download Peak – Brain Games & Training APK