Publisher
Moonton
Platforms

Android 4.0.3+;

 iOS 7.0+

Price

Free

Size
99 MB
Latest Version
1.2.88.2951
2 years after its official launch in 2016, Mobile Legends: Bang Bang is still performing so well as a mobile 5v5 MOBA game, at the top of the market.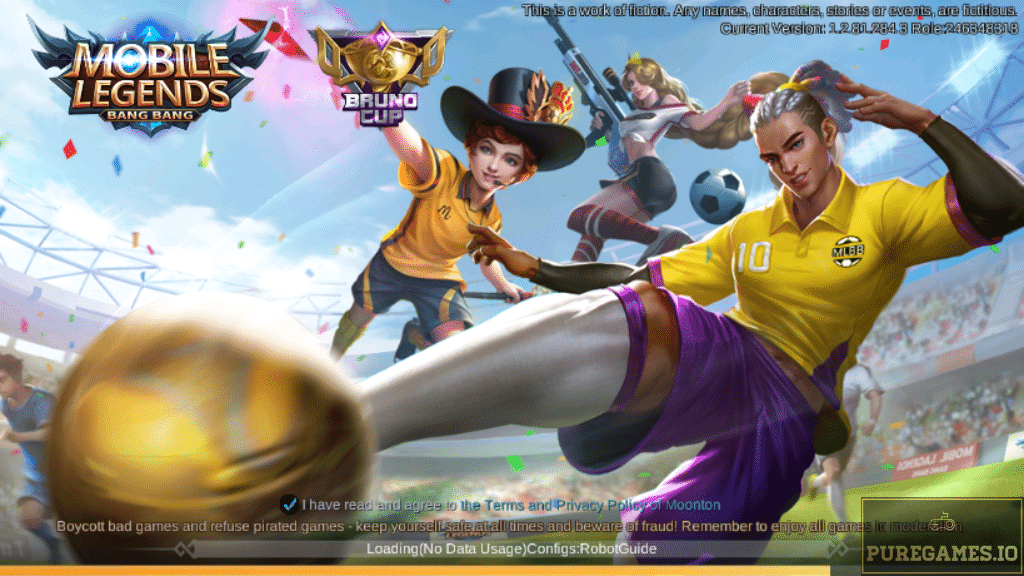 To give you a quick overview, in the most played mode of Mobile Legends – 5 versus 5, you win by destroying the enemy's base. To do that, you and your teammates must farm enemy minions for golds, to buy items, and experience, to upgrade your abilities, to fight against enemy heroes whenever they try to stop your from winning, and also prevent them from destroying your base.
Mobile Legends features a lot of familiar MOBA mechanics/gameplay. Such as the 3-lane map: Top, Middle and Bottom for 2 sides fighting each other; minions; gold farming; heroes with abilities; towers – barracks – main base, ….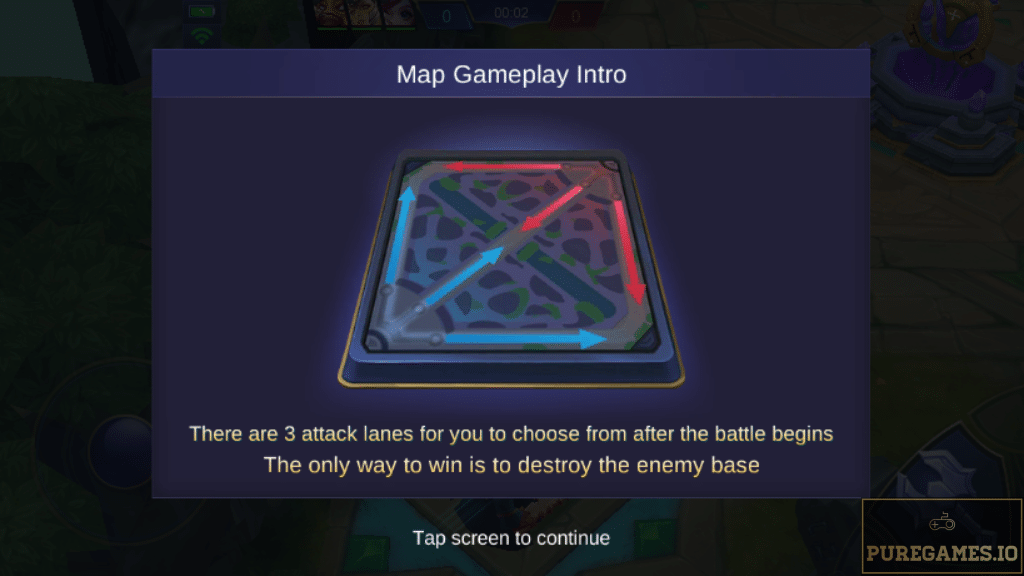 But the abovementioned features are also simplified to go well with mobile gaming: shorter matches, easier to learn and play. For example, you can purchase items anywhere once your gold is sufficient, necessary items are recommended to you by default. And for that,  learning how to play Mobile Legends from A to Z is a not so steep learning curve. This seems to be a typical approach in designing a mobile MOBA game.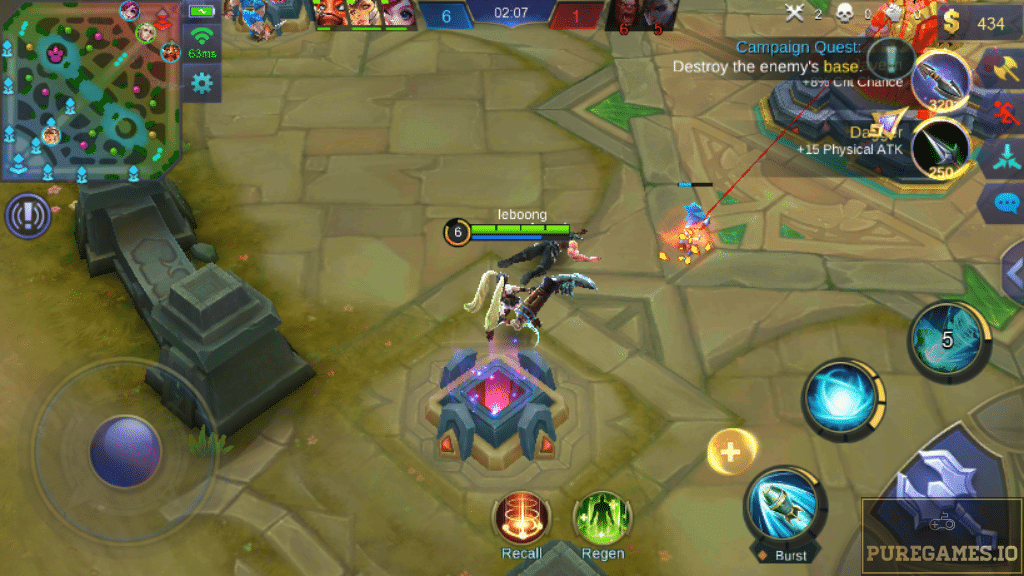 Remember that Mobile Legends is a team game, having good individual skills is good but it's not as important as team play. That's why it's called 5v5, not 1v9 or in any other way. You think the game is meant to entertain you, you can play your game the way you want, fight alone when you need to, but remember that you can't win any game just by fighting alone all the time.
To play Mobile Legends well, you can start with mastering the game's user interface and the general controls. Then you learn how to use heroes to achieve your goals. There are many heroes, each come with distinctive, unique abilities with different visual effects and capabilities. You don't need to know everything about a hero to play it. But in order to play a hero well enough to make impact on the game, you have to know it by heart.
Like in other MOBA game, Mobile Legends has a long list of heroes but don't worry about memorizing all information about them as not all of them are available for you to play instantly. You have save in-game currency, do quests, … to buy/have access to the heroes you want. In case you don't want to wait, save up currency match after match, you can speed up the progress, buy the heroes quickly by spending real money.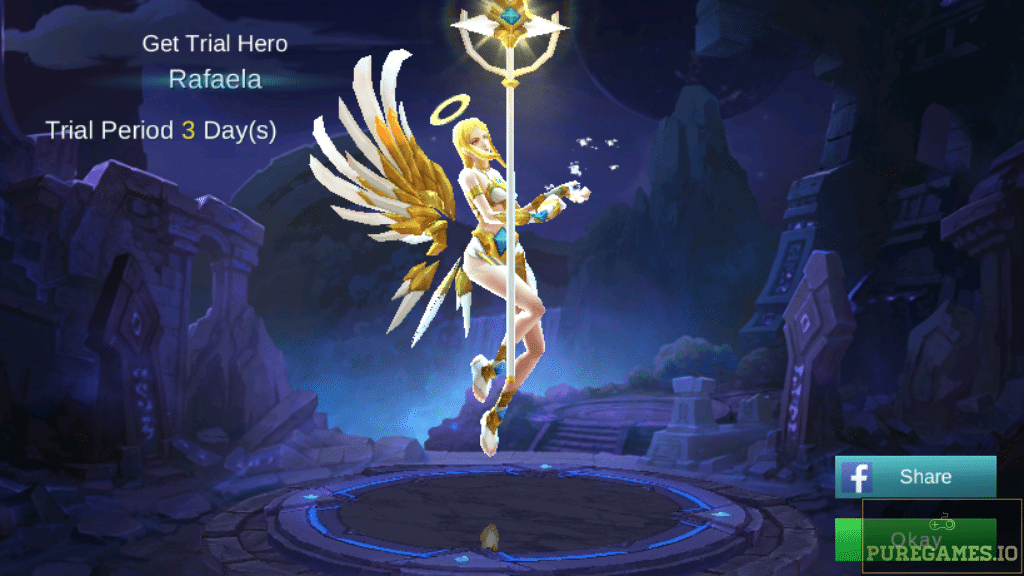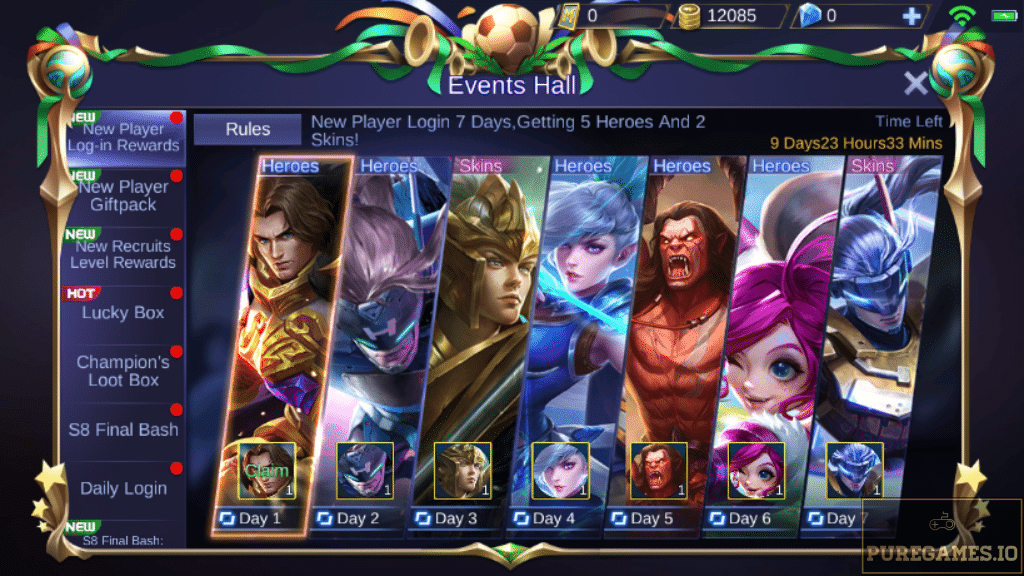 With so many mobile MOBA titles on the market, Mobile Legends still finds its place thanks to not only the overall gameplay but also the compelling competitive scene – eSports.
Moonton – Mobile Legends' developer and publisher has started building up Mobile Legends as a eSports game since the early days of the game. Now there are many pro teams and players participating Mobile Legends' regular tournaments. It's a right path for the game and it keeps the game's community healthy.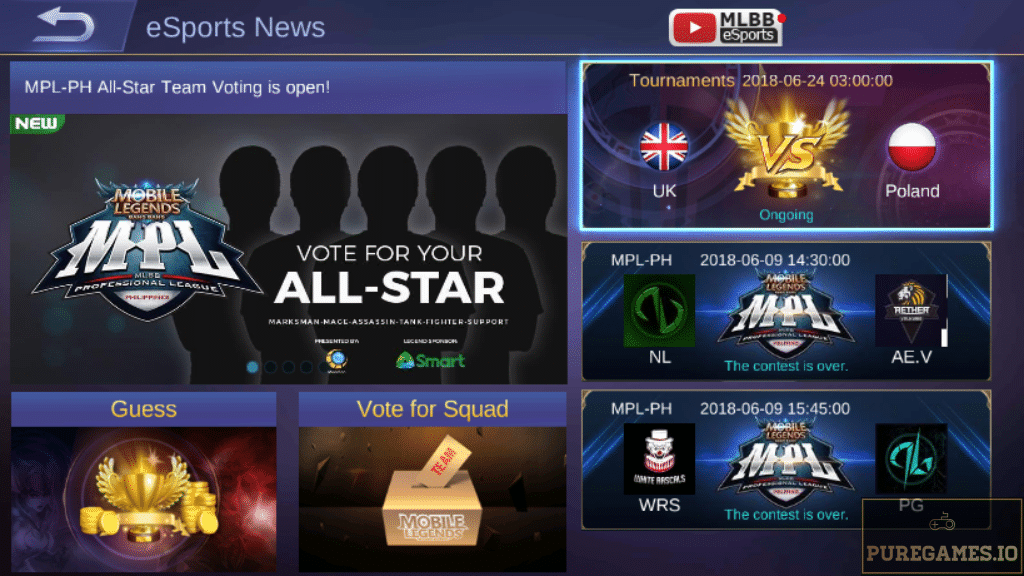 And of course, not only the pro can get competitive with Mobile Legends, there's a ranked matchmaking system in game for everyone. Players can play ranked for the exclusive rewards, to prove their skills, …. And like almost every MOBA game there is at the moment, ranked system in Mobile Legends is seasonal. Each season often comes with a big update that tends to shift the game's "meta".
Mobile Legends is a well-rounded mobile MOBA game that should entertain you well, even if you are not a MOBA fan. If you are a beginner and want to learn more about the game, you can easily do that right in-game, everything is ready for you.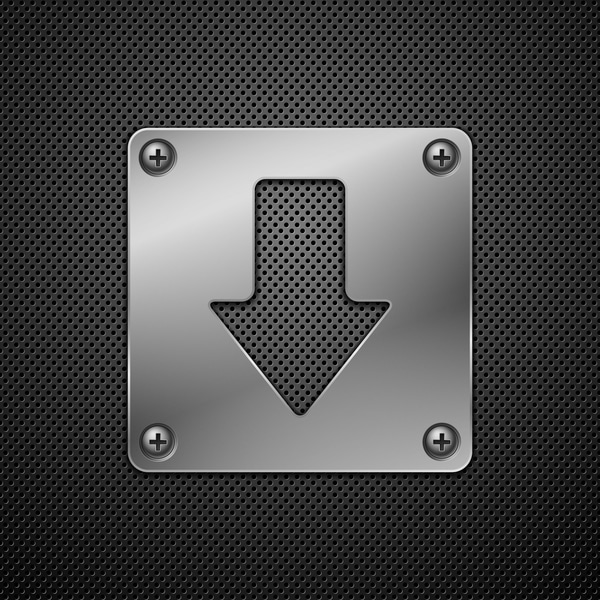 Download Mobile Legends: Bang Bang APK for Android/iOS
Select a file to download:
Download Mobile Legends: Bang Bang v1.2.88.2952 APK