| | |
| --- | --- |
| Publisher | Ketchapp |
| Platforms | Android 4.0.3 and up |
| Price | Free |
| Size | 72 MB |
| Latest Version | 1.2.1 |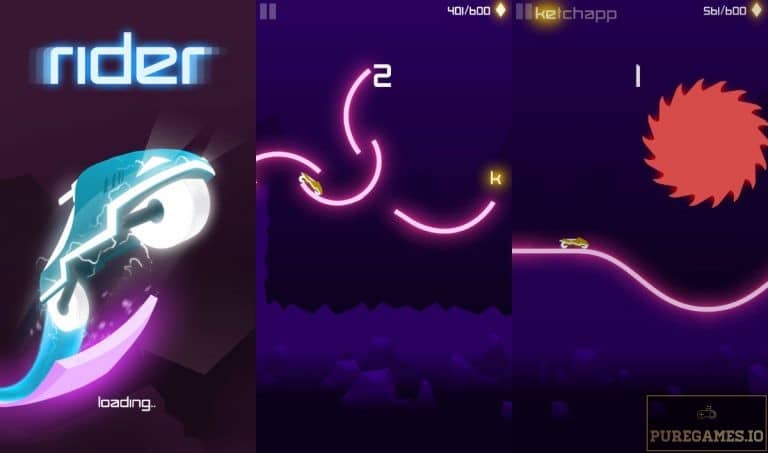 Simple but frustratingly challenging! This is definitely the first thing that will come to your mind when you download Rider by Ketchapp. As what the title suggests, you take control of a bike and you navigate through an endless 2D Neon glowing platforms. The main objective is simple; get the highest score as possible. In order to do so, you must run as far as you possibly can while avoiding the bike from stumbling.
Interestingly, unlike typical motorcycle driving game, you will not be dealing with a simple terrain. The platforms are not continuous and they are often presented in huge curves, sharp peaks and giant loops. The game has one important rule, NEVER STUMBLE! If you do, the game will come to a quick end and you have to start over.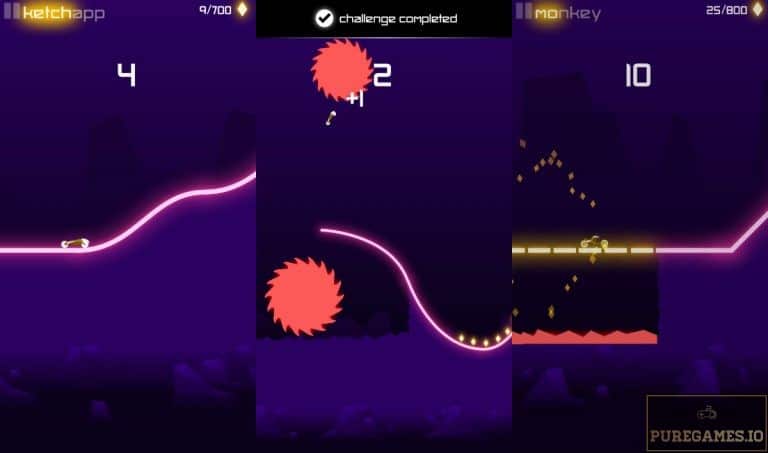 The Gameplay
Appearance wise, nothing is really special about Rider. The simplicity of the game is truly overwhelming and it could either be a good or a bad thing. If you download Rider, it welcomes you to a very simple interface. As soon as you hit the Play button, it takes you immediately to the game field. The interaction is also simple and every movement is done by simply tapping and holding the screen.
Just tap the screen in order to accelerate. You can tap and hold to speed up or release the hold to slow down. If the vehicle is on the midair, you can tap the screen again to flip. Flipping is an integral part of the gameplay as you earn additional score by doing such trick. This trick however requires mastery as you need to land the bike carefully, otherwise, you'll crash.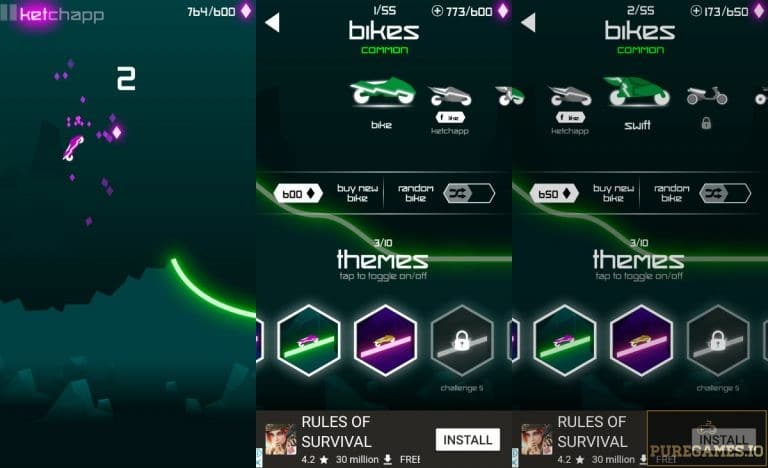 Collect Gems and Unlock Other Vehicles
Aside from avoiding obstacles and preventing the bike from stumbling, players can also collect gems along the way. You can use gems in two ways; purchase new motorcycle/vehicle or use them to revive your bike. Interestingly, the option to revive the crashed bike will only appear occasionally. The main purpose of the gems is actually to purchase new vehicle. If you already have enough gems, you can now buy a new Vehicle but with one catch, bikes are randomly generated!
Bikes or vehicles will come in five rarities; common, rare, epic, special and secrets. Overall, there are 55 vehicles to unlock and you can obtain some of them even without purchasing. Players can unlock other vehicles by completing challenges or by playing the game in certain number of times. You can also unlock themes by completing challenges. This particular element provides Rider a decent amount of replay value and longevity.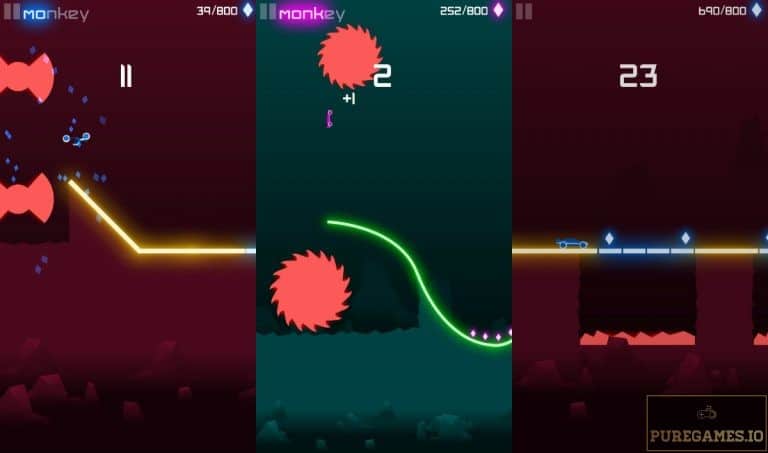 Dynamically Changing Locations and Challenges
One thing I personally enjoyed in this game is the dynamically changing location. For every run, the game takes the players to randomly generated location. Therefore, you cannot expect navigating the same map for every run. Aside from gems, players may also encounter letters which they can collect to form words like Ketchapp and Monkey and earn bonus prize in return.
If you download Rider, you must expect to deal with 100 unlockable challenges. The rate of difficulty will drastically increase as you progress. It also comes with a Leaderboard system which you can access through Google Play Center.
Verdict
Rider is generally simple yet frustratingly challenging. It is unpredictable as you don't know what exactly to expect for each map. The visuals are also simple and nothing is really special about them so I cannot really tell if it's strength or a weakness. The fact that you can unlock various vehicles is great but the rarities don't really make perfect sense. They all vary in terms of their appearance but they all perform the same way. There is no upgradable attributes or any special abilities too which could have made the game more engaging. Other than that, Rider is a nice game to play with.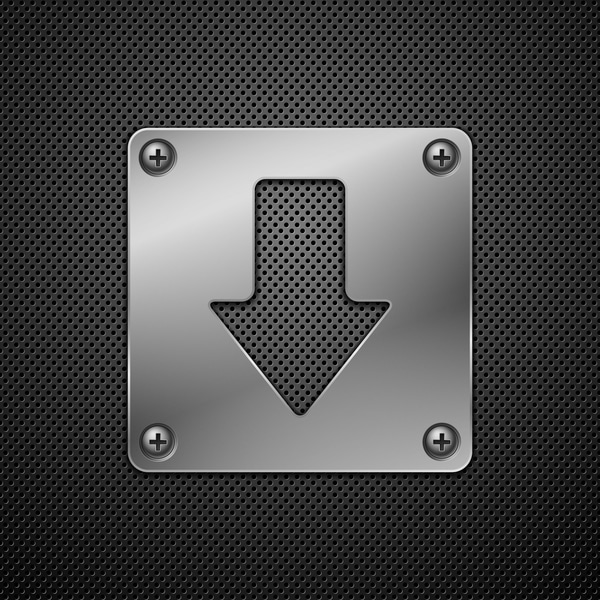 Download Rider APK for Android/iOS
Select a file to download: