Publisher
Good Job Games
Platforms

Android 4.0.3+;

 iOS 8.0+

Price

Free

Size
43 MB
Latest Version
2.3.64
Scale falls in the category of Puzzle, Brain teaser game but the only problem you have to solve in game is not complicated at all. With that said, you got to be careful with your moves, be strategic with the given tools. Also, you will need a lot of patience. Why? Let's read on to find out.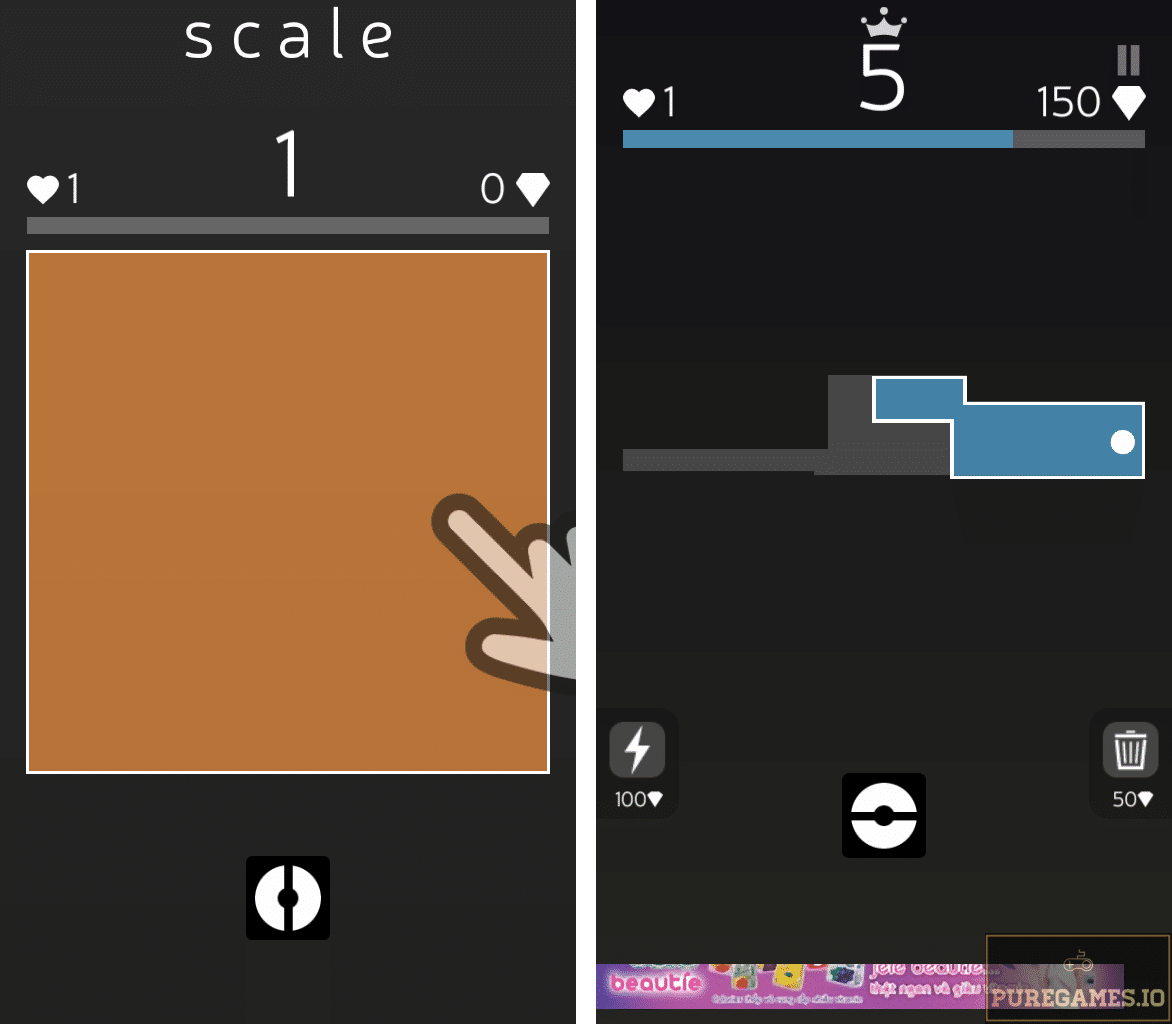 In Scale, in order to progress from a level to higher levels, you have place the Slicers onto the board for the laser beams generated from them to divide the board, repeatedly scale it down. But try not to let the ball that is moving on the board contact any laser beam. Letting that happen results in you losing your progress and have to start again from the beginning.
Once you have reached high levels, if the ball get to contact a laser beam and your run comes to an end, you may choose watch an ad the game offers to "revive the ball" and continue for one more time. The "restart" point is right where you had to stop at earlier. You will have another chance so try to not repeat the old mistake. At least at that current level.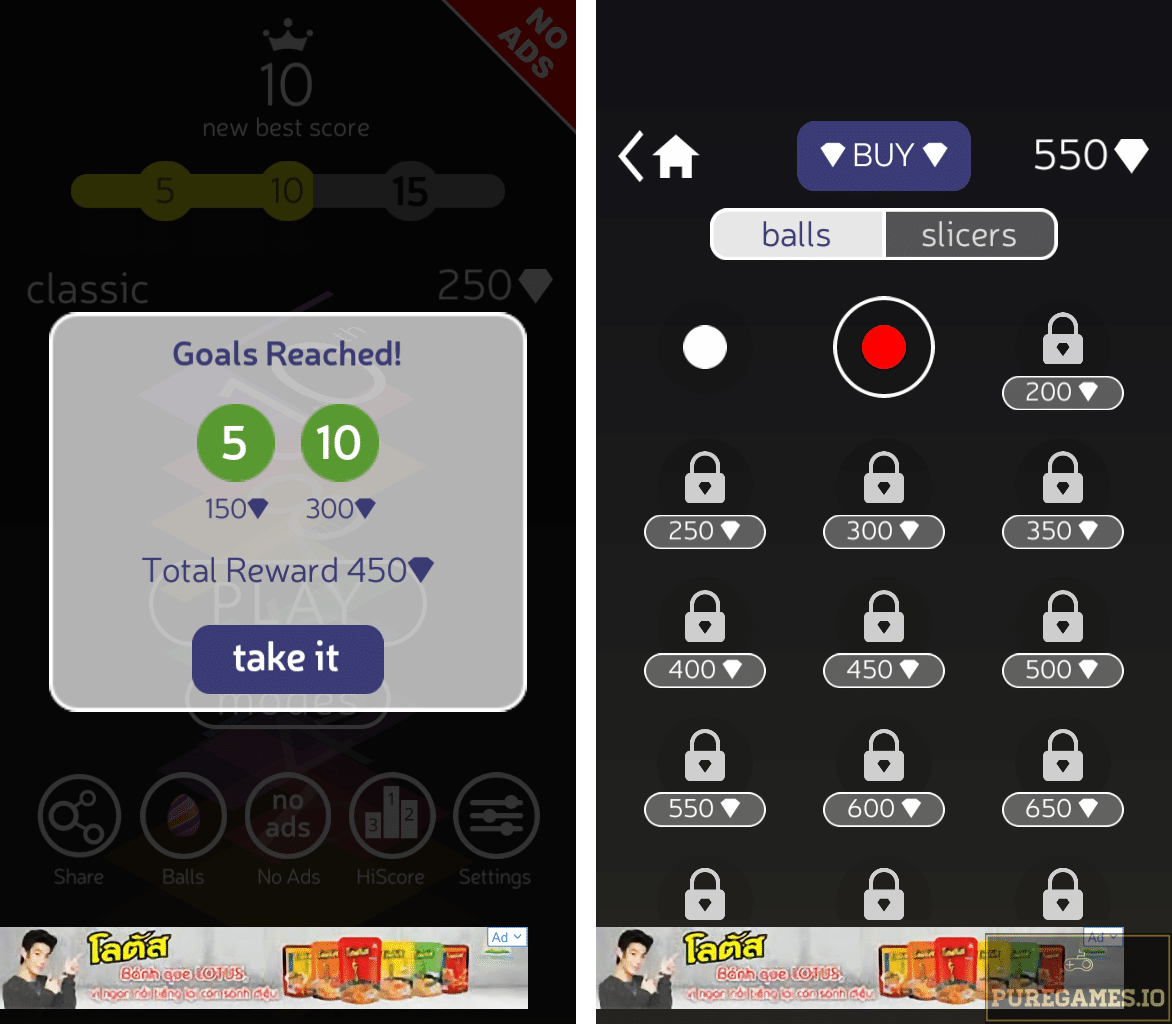 There are certainly times when you will feel like you can't give up easily because you feel like you has gotten so far and as a result take the offer to watch the ad. Sounds like an intelligent way to make use of ads, doesn't it? This mechanic is very familiar with casual games though.
It is not a big deal though. You just need some seconds to watch an ad in exchange for a second chance to score higher points, earn more Diamonds and to see how far we can reach after that. In Scale, there are leaderboards for all different game modes available so try to score as many points as possible all the time for a chance to rise to the top of leaderboards.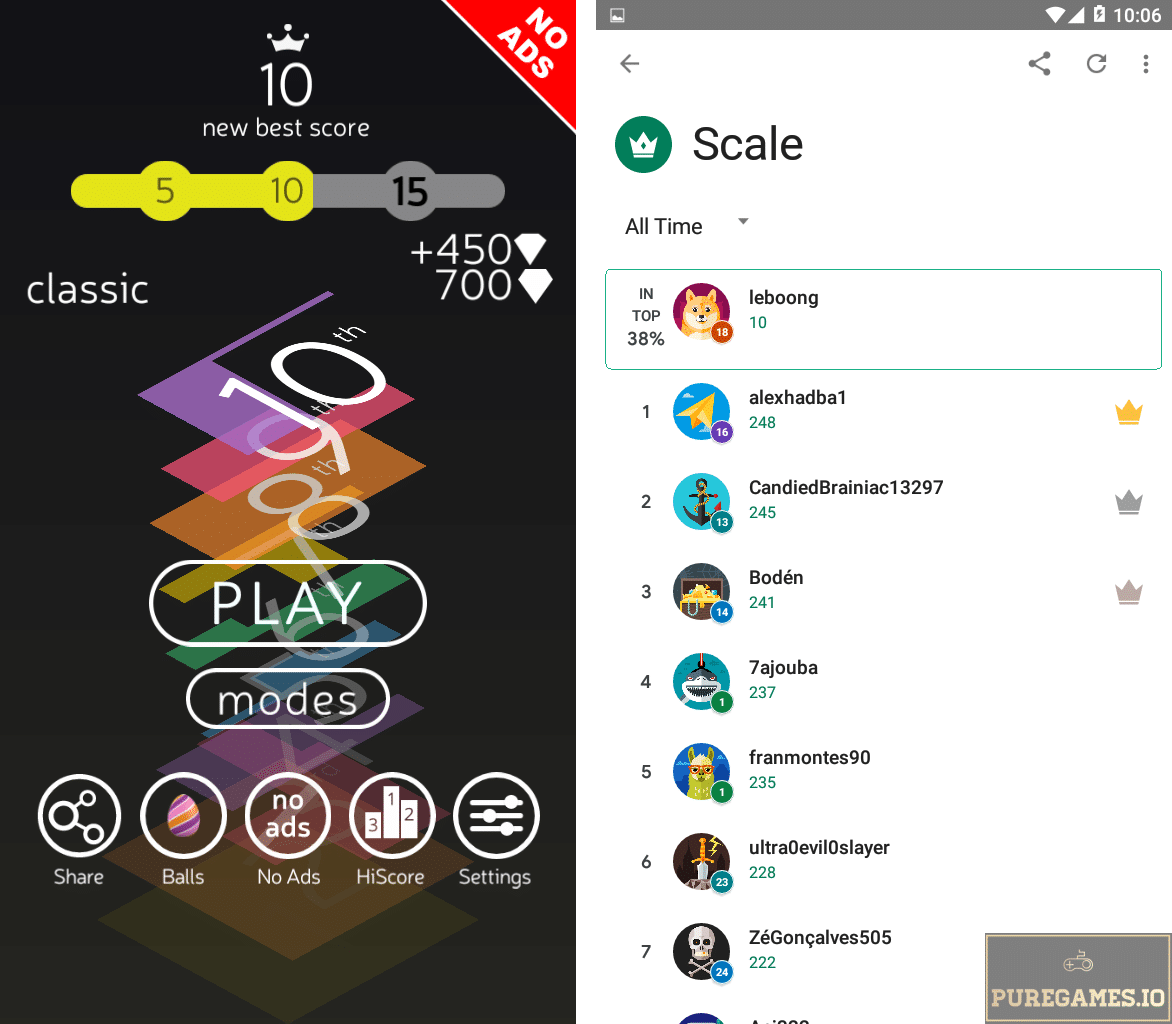 You can spend Diamonds earned by completing milestones in-game to buy "skins" (color, decoration …) for the ball and the slicers. Apart from the basic game mode: go from level to level, there are 3 other interesting game modes you can unlock by compeleting in-game goals, finishing Level 10 is an example. These modes have twists in gameplay which if you like the regular mode, you should also enjoy.
Overall, Scale is a simple yet can be very addictive game. If you really like the game, good news is that it has unlimited number of levels for you to play.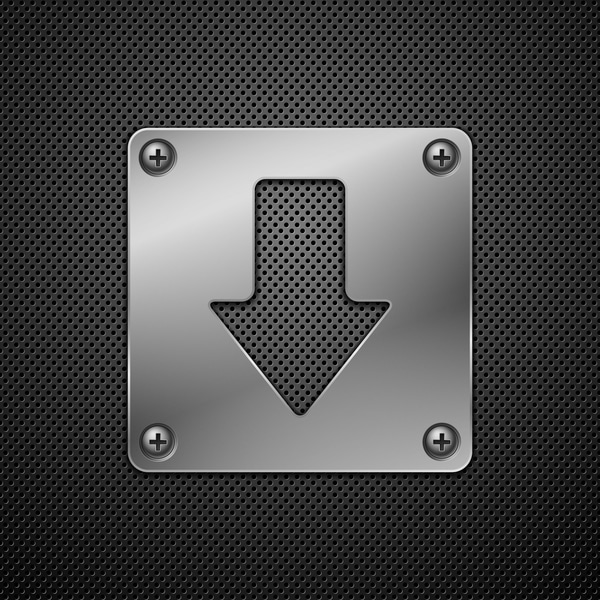 Download Scale for Android/iOS
Select a file to download:
Download Scale APK