Publisher
tastypill
Platforms

Android 3.0+;

 iOS 6.0+

Price

Free

Size
19 MB
Latest Version
1.10
When the mood is right, developers like to experiment with the ways a video game could be played around with. Why stick to a generic buff dude or a post-apocalyptic world setting, after all? Even the most mundane objects one can think of could be projected as something extraordinary if the game concept is intriguing enough. Fittingly, Impossible Bottle Flip highlights the escapades of a lone water bottle as it flips around a household. In any other medium, this would be a hard sell; as a mobile game, though, it is simply an ingenious idea. They must have known it, too, because this is actually a sequel to another game they made, Water Bottle Flip Challenge 2.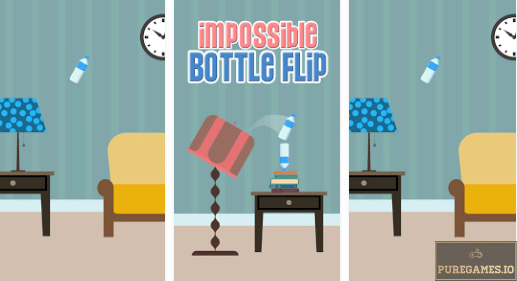 Calling it "impossible" is rather misleading. This game isn't necessarily an impossible task to take on, but the fifteen levels players have to take on do get pretty darn difficult despite its deceiving simplicity. You know the kind of game Impossible Bottle Flip is set to be. This is what they call a "Nintendo Hard" game. You can try and get into it, and maybe even get the hang of its flipping mechanics, but you'll definitely find yourself trying and trying again.
Literally all you do to get the game going is flip the water bottle by tapping the screen. The water bottle behaves like a platforming character that won't stop moving, but that's why you have to keep tapping at the right time. Impossible Bottle Flip is a swiftly paced exercise in platforming expertise, and players have no choice but to keep up with its antics. And why wouldn't they want to if the game turns out to be fun? That's the case with this title, and that's why it's fun. I'm not just saying that because it is advertised to be a hard game, either.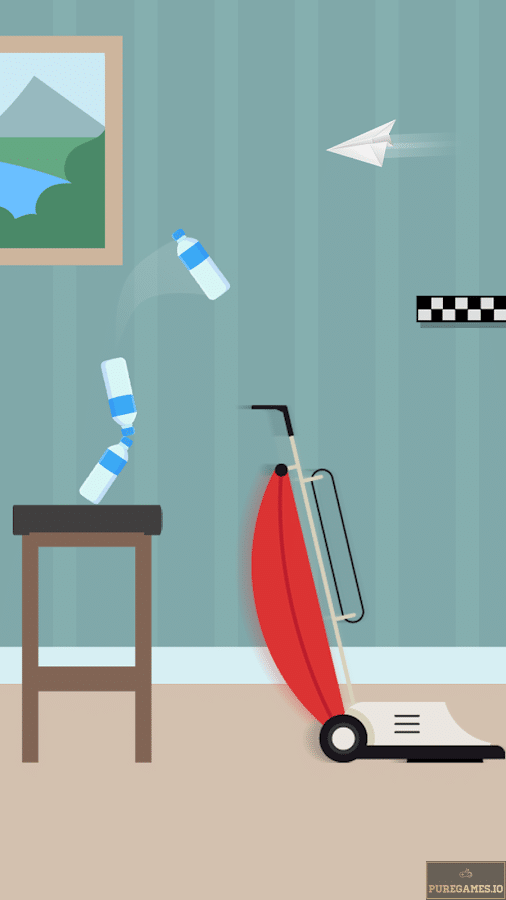 It's one thing to make a game on the sole basis of being hard, but it is another to really embrace the design patterns established in the game to create that sense of difficulty and challenge. This isn't a Flappy Bird wannabe we have here; this is instead a competently crafted creation in its own right. It is not desperately clamoring for the audience of some random viral game. It knows full well what it wants to do, and manages to succeed in executing its desires proper. That's not something you could always say about a game of its kind.
If you are up for the challenge, I give this mobile goody a high recommendation. It is sure to be an addictive little gem sitting on your device. I await to see what else the developers could come up with in the future. They certainly have some colorful ideas on offer. It's a creative entry in the ever-populated market of mobile games, and it sticks out with its originality and ability to entertain. Hopefully, they will continue to make solid additions to the Google Play lineup.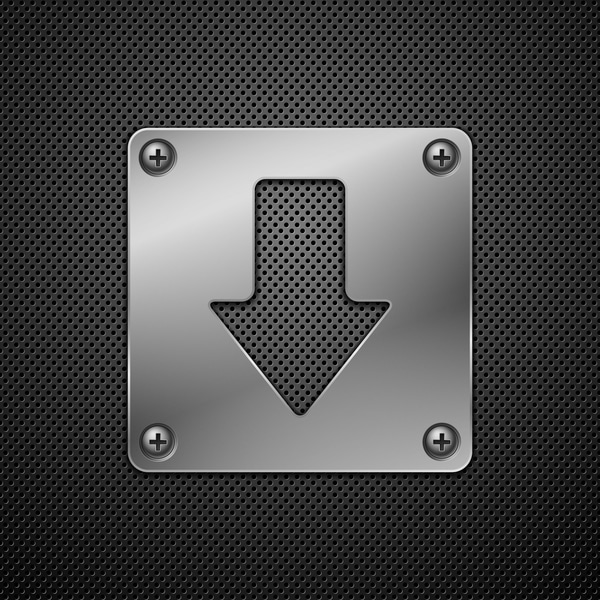 Download Impossible Bottle Flip APK for Android/iOS
Select a file to download:
Download Impossible Bottle Flip v1.10 APK