| | |
| --- | --- |
| Publisher | Gameloft |
| Platforms | Android 4.0.3 and up |
| Price | Free |
| Size | 92 MB |
| Latest Version | 3.7.0m |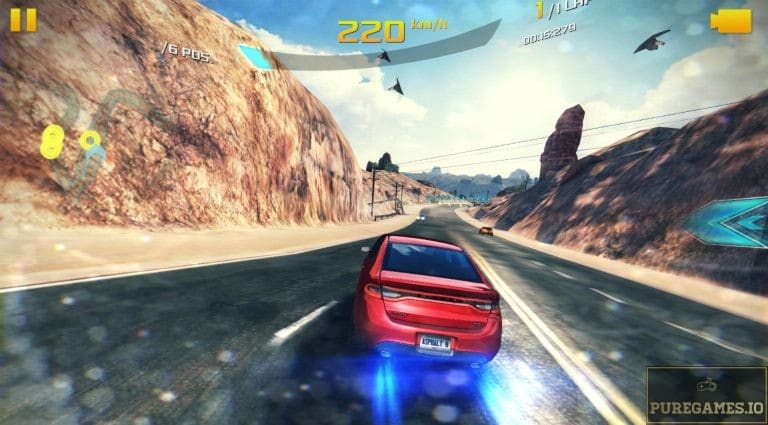 From the company behind the hugely successful mobile games like Modern Combat and NFL series comes an equally amazing game franchise! The well-acclaimed Asphalt series has been around since 2004. It became available for mobile through Asphalt 4: Elite Racing in 2009 and the rest is history. Asphalt 8: Airborne was released in 2013 and has become the greatest and most successful game in their franchise. If you enjoy hardcore racing games like Need for Speed, Death Rally and Real Racing, then you should definitely download Asphalt 8 and experience a different level of intensity.
Your main objective in this game is to win the race by being the first one to reach the finish line. If you think you have what it takes to be the next racing champ, feel free to download Asphalt 8 : Airborne and let your epic journey begins.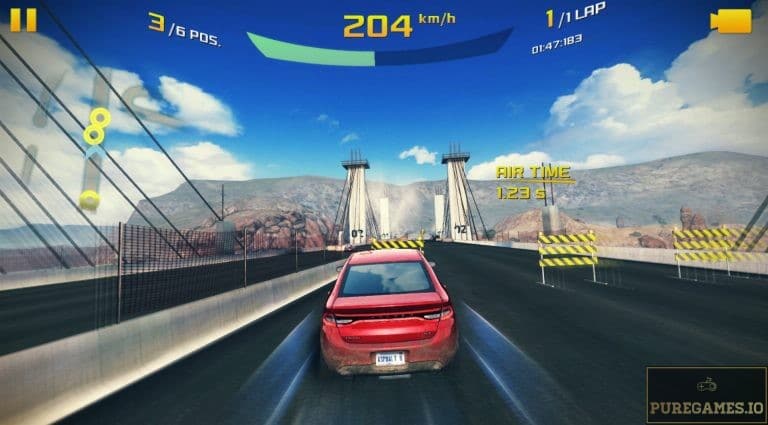 The Gameplay
It is very interesting to note that Asphalt 8: Airborne has a very simple mechanics and easily manageable gameplay. However, the game strongly requires players to apply the best of their driving skills to maximize their chances in winning. Like most driving and racing games, the first thing you have to master if you download Asphalt 8 is the control. Asphalt 8 much like its predecessors offers 4 different controls; Tilt to Steer, Tilt and Icons, On-Screen Controls and Tap to Steer. You are free to choose which one you prefer and which one you think you can do best.
Most of the controls, except the Tilt and Icons, feature auto-acceleration. Tilt and Steer allows you to move the vehicle on both sides of the circuit by tilting the device. Tap to Steer control allows you to manipulate the car's direction by tapping either the left or right on-screen buttons. On-Screen Control features a virtual steering wheel which I personally think the most challenging of them all.
Asphalt 8 : Airborne features various campaigns too. The Career Mode is the main campaign which allows you to earn Stars. The mode takes you to different locations in the world with different scenery and obstacles to deal with. The goals in this mode are simple, race against computer-generated opponents and win by reaching the finish line first. Completing the level allows player to earn up to 5 Stars depending on their performance. Finishing first secures you with three Stars and you have other secondary objectives to fulfill.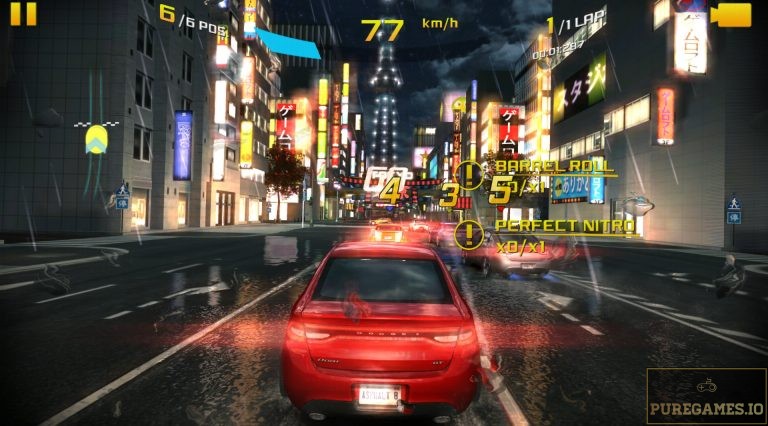 Multiplayer, Moto Blitz and Other Racing Options
Aside from the main campaign, you can also play the game through its Multiplayer mode. This allows you to enter a multiplayer raceand earn exclusive prizes in return. Competing in Multiplayer also allows you to raise your in-game level. If you already have enough Stars, you can soon access the so-called Moto Blitz. It is basically a motorcycle race and will take place on the same locations.
There are also other racing options that are equally intensifying such as Quick Solo Race, Mastery, Local Wi-fi and Asphalt Tracker. The Daily Task Challenges and the limited events provide this game an incredible replay value. You can also earn limited edition cars by winning special World events and cups.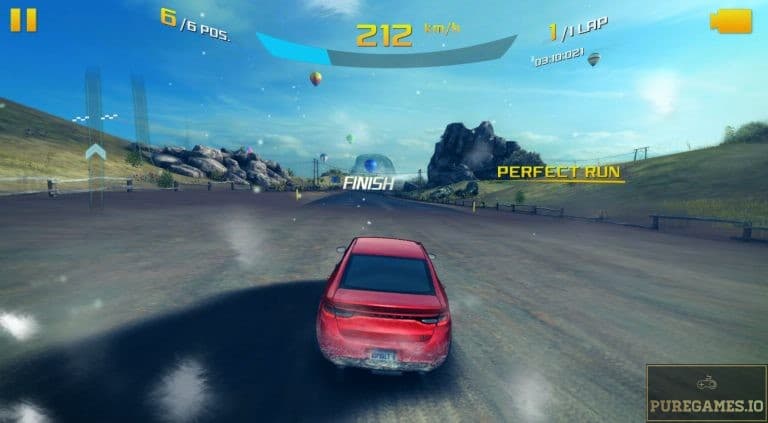 Jaw-Dropping Visuals and Huge Collection of Vehicles
If there is one element from this game that will surely blow you mind, it is definitely the visuals. If you download Asphalt 8, the game treats you with jaw-dropping graphics. The game will take you to different parts of the world such as Nevada, Iceland, Tokyo, London, Barcelona, Venice, Alps and a whole lot more. Each location is generally made to perfection with remarkable details matched with well-fitting effects and catchy music. The graphics is probably one of the game's greatest strengths.
Another remarkable feature of the game is the huge collection of vehicles that are merely inspired from real cars. You'll start off the game with the lowest class which is Dodge Dart GT but you can soon unlock more cars with powerful attributes. You can obtain cars by collecting enough Stars or you can also purchase them through virtual money or through microtransactions. Interestingly, some Events allow you to unlock or win limited-edition vehicles too.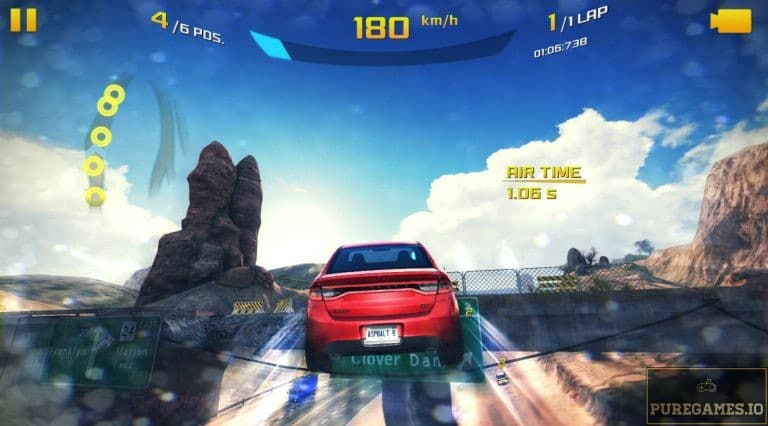 Go Airborne!
The game will not embrace the Airborne title for no reason. The game literally allows your car to go airborne and launch themselves in the midair through ramps. You will encounter ramps along the way and you can take advantage of them to perform tricks and earn additional score. Passing through ramps and making flips are mostly part of the secondary objectives to earn star and also part of Daily Tasks.
Nitro also plays a crucial role in this game. You will encounter Nitro tanks along the way. This allows you to boost your speed for a short period of time. You can also purchase a Nitro Boost Starter and use it for your own advantage as the race begins.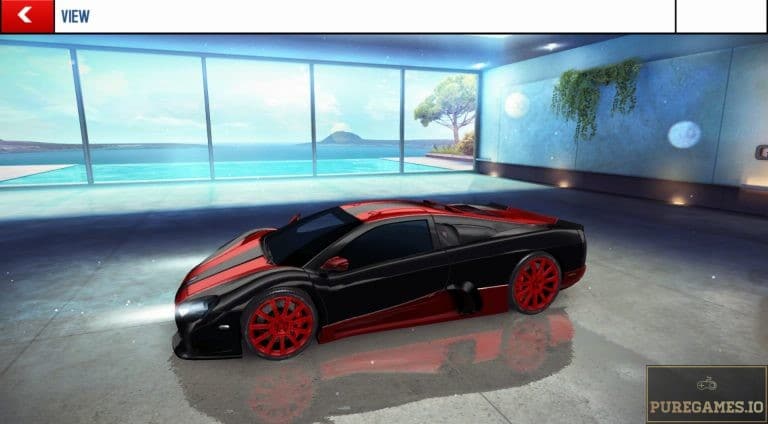 Verdict
I don't think I can say something extremely bad for this game. It is generally a game made to perfection and it certainly feels like playing console games. The graphics are truly remarkable and the gameplay is incredibly smooth and addictive. The game' however, is extremely huge so better save a decent amount of storage on your phone. It also requires a stable internet connection to experience the game in full extent. Overall, players are free to download Asphalt 8 : Airborne and confidently include the game on top of their game list.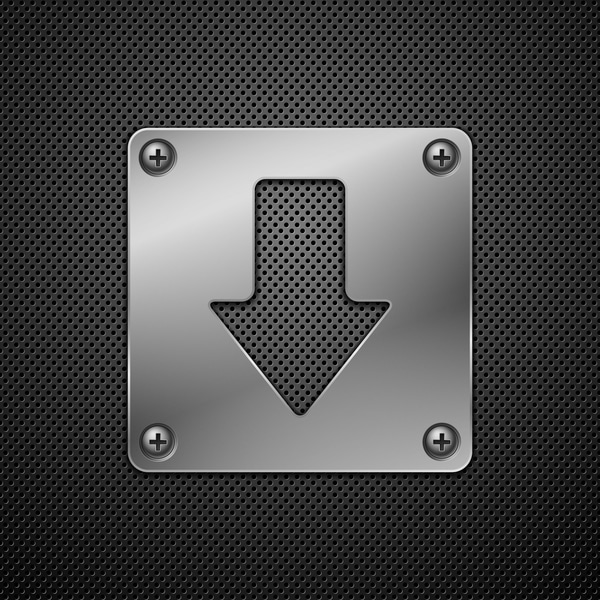 Download Asphalt 8: Airborne APK for Android/iOS
Select a file to download:
Download Asphalt 8: Airborne v3.7.0m APK