| | |
| --- | --- |
| Publisher | Jet Toast |
| Platforms | Android 5.0 and up |
| Price | Free |
| Size | 89 MB |
| Latest Version | 1.1.51 |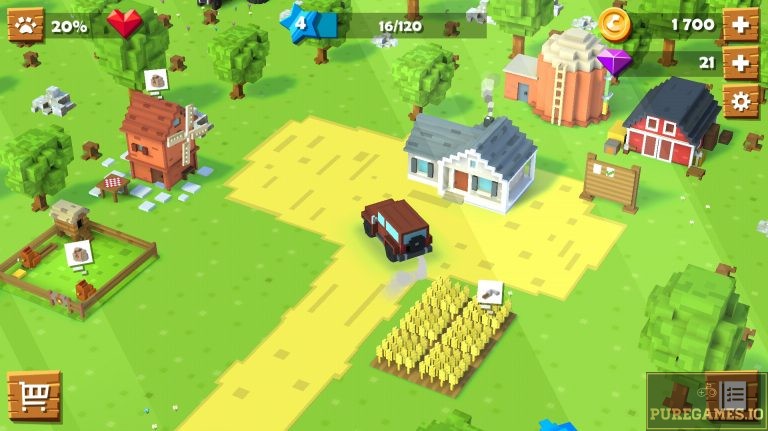 If you are familiar with Supercell's Hay Day then you might notice a lot of resemblance in this game except for one thing – pixels! Blocky Farm is basically a Hay Day game in a Minecraft-like environment. It shares the same goal, the same gameplay yet they are not affiliated to each other. Hay Day is from Supercell while Blocky Farm is from Jet Toast. It is safe to assume that Blocky Farm is merely inspired from Hay Day. The developers successfully captured everything we enjoy from Hay Day and I think they give fair justice to it. If you're looking for a casual game with unique atmosphere, feel free to download Blocky Farm on your mobile.
Unlike Hay Day, Blocky Farm follows an entirely different story. Basically it follows a story of a farmer who once left the town to focus on something else. After many years, he decided to go back and relive his passion. Unfortunately, the farm is no longer in good shape so you have to start from scratch. So if you think you can bring the farm back to its former glory, download Blocky Farm and let epic farming begins!
The Gameplay
It might offer a different story but the gameplay is generally the same. You start off with a simple farm which contains your old house, a silo and a barn. As you progress, you'll meet new people who will help you reestablishing everything. You'll begin with basic farming of crops using the initial 6 available plots. Eventually, you'll gain access to poultry and livestock. In the entire course of the game, players will be asked to plant crops, harvest them, raise animals and produce various products. The bigger the farm you have, the more demanding the tasks will be and that's where the main challenge comes in.
Just like most casual game, the interactions for Blocky Farm is through tapping and dragging depending on the task you need to perform. If you need to harvest crops, you need to tap the plant and drag the sickle over them to collect them. Same thing goes when you need to feed chicken or cows, just tap and drag the feeds towards them. Just be mindful that when you download Blocky Farm, you need to lend a lot of time to see the actual progress and growth.
Delivery And Customers
One thing that you will enjoy if you download Blocky Farm is the game's remarkable longevity and increasing rate of difficulty. There are different types of tasks in this game. There are the main quests which involve item delivery and those occasional tasks you'll encounter as you progress. The main quest requires you to ship certain amount of products in the market. Just beside your house is a Bulletin which displays all the pending orders. This might ask specific number of crops or poultry products. The demands will increase as you progress.
From time to time, you'll get visitors who will either help you fulfill a task or will demand something from your farm. Either which, it grants you certain rewards in return. Generally the game will run in a fast-paced manner. Wheat for instance can grow in just few seconds while Chicken lays eggs just few minutes after feeding them. If you are not fond of waiting, you can expedite the process by paying Gems (premium currency).
Explore Towns And Customize Your Pet
Interestingly, if you download Blocky Farm, the game is not just about farming and raising animals. You can also explore other areas including the nearby town. The town features various establishments that you can interact for your own advantage. You can access shops to buy items for your farm and for your pet. Players can also access Cinemas to earn rewards by watching ads. I personally find this approach truly clever!
You can also own either a dog or a cat that will freely roam on your farm. What makes it even more engaging is the fact that your pet is more than just a decoration. It is a virtual pet that you need to take care of. Much like a typical virtual pet simulation, you need to keep your pet happy (you'll receive either a cat or a dog). You need to feed your pet, give meds if needed, or give them toys to keep them happy. In return, the pet grants you with great rewards.
Verdict
Blocky Farm is just a simple casual game. It lacks of multiplayer component and social interaction. Nevertheless, the game is absolutely a visual delight. It takes you to a very colorful environment with well-fitting music on the background. Above all, the best part of this game is that it works perfectly fine even without internet connection. Have fun!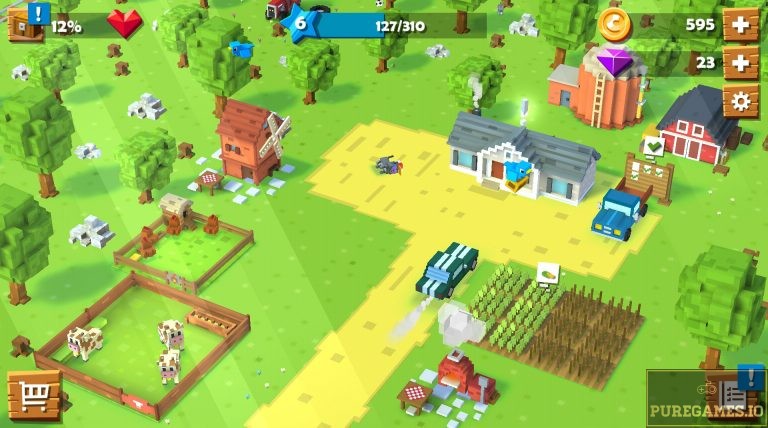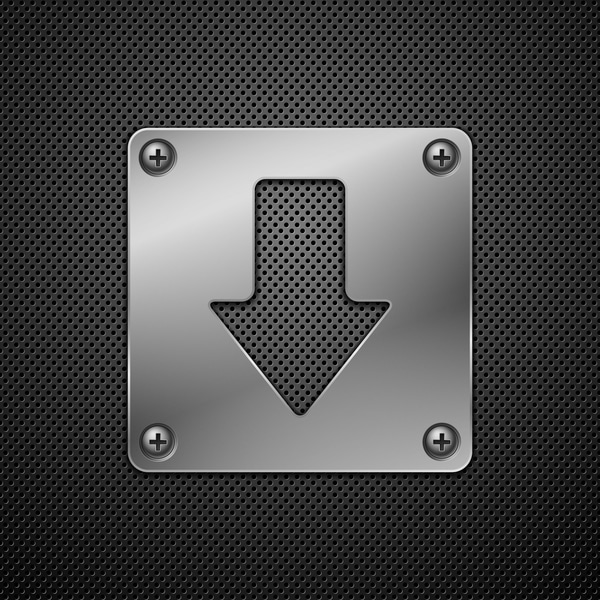 Download Blocky Farm APK for Android/iOS
Select a file to download:
Download Blocky Farm v1.2.52 APK