| | |
| --- | --- |
| Publisher | Social Point |
| Platforms | Android 4.1 and up |
| Price | Free |
| Size | 41 MB |
| Latest Version | 2.6 |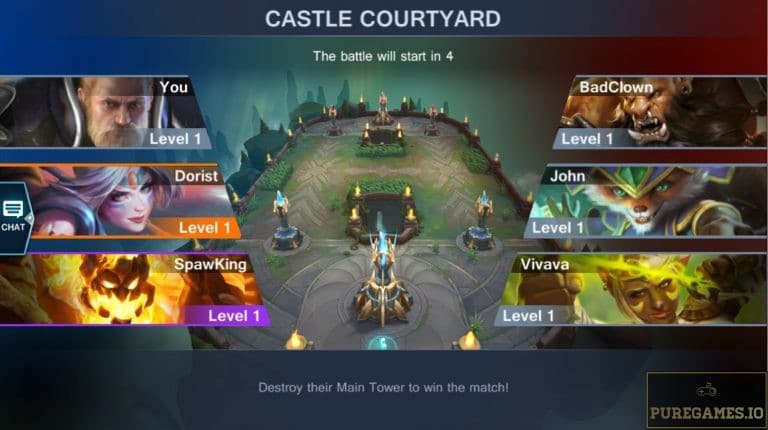 If Clash of Clans has Clash Royale as a simplified version, Mobile Legends has its own simple version too! Well, not really Mobile Legends but close enough! Introducing Champions Destiny: MOBA Heroes! It's a fast-paced multiplayer tower defense game that will absolutely put your skills on a great test. The main objective is simple; destroy the enemies' main tower and protect your own as well. If you know how Clash Royale works, Champions Destiny shares a lot of similarities. If you love playing MOBA , then you should download Champions Destiny : MOBA Heroes and start an epic journey.
Champions Destiny takes you to a new Multiplayer Online Battle Arena. It gives you the same experience but in a smaller scale. Unlike typical MOBA that features larger maps and huge team, Champions Destiny takes you to a smaller battlefield. Social Point, the company behind games like World Chef and Dragon City gives you an all new MOBA experience! Feel free to download Champions Destiny and see what else is has to offer.
The Gameplay
Simple and addictive! This is how you can perfectly describe this game! The mechanics are generally simple yet requires you to apply the most effective strategy to win. Just like any MOBA game, the main objective here is to destroy your opponent's main tower. As soon as the game begins, it prompts you to a small battle arena. The arena belongs to two parties; the other side belongs to your team and the opposite belongs to your enemies. It is very important to note that Champions Destiny : MOBA Heroes  features a 3v3 Battle system. Therefore, you will be playing along with 2 other online players against another team of 3.
Controls are easily manageable. You start off from your base and you must make your way through the other side and destroy the opponent's tower. Players can freely navigate around the map using the virtual joystick. You can activate Skills and perform basic attack by tapping their respective buttons on the screen. Along with the champions/heroes, you can also take advantage of the minions who will accompany you in your mission. Basically, the gameplay you'll experience when you download Champions Destiny is similar to the typical MOBA but played in fast-paced.
Unlock More Champions!
One of the most interesting features that you will enjoy when you download Champions Destiny : MOBA Heroes is the huge amount of Champions you can unlock. There's a huge roster of champions from six different classes and four different rarities. The six classes include Warrior, Tank, Assassin, Shooter and Mage. Interestingly, each class is strong against one class and weak against another. You should be mindful of the support system that each team must establish. Take note that your goal is not just to attack but also to protect your own towers.
The heroes or champions on this game come in four different rarities; Common, Rare, Epic and Legendary. You can also upgrade your heroes to their maximum potential. Just head over to "My Cards and Gear" tab on your Main Screen to access their profiles. Here you can upgrade both champions and their skills. You can level up heroes using the Virtual coins which dramatically increase their attributes from Physical damage to health. Skills, on the other hand, can be upgraded through coins and through Skill Cards which you can obtain from Chests and missions. Eventually, you can equip your heroes with special Gears too to make them more efficient.
It's A Multiplayer Game
If you download Champions Destiny : MOBA Heroes, you should expect that this game is solely Multiplayer. A battle will not push through without your team mates. Therefore, this game is not the kind of game you'll enjoy especially if no strong Internet connection around. Some of the game's multiplayer components include the Chat system which allows you to communicate with other players. You can personally invite Friends to play the game with you as well.
There's also an Alliance System which you can unlock upon reaching the Level 3. Joining an Alliance allows you to take part in tournaments. Winning tournaments grants players amazing prizes. Some other features you can enjoy when playing this game includes the Missions which allows you to earn additional rewards.
Verdict
Appearance wise, Champions Destiny offers a visually stunning graphics similar to some leading MOBA games today. The champions offer huge diversity and they are well-crafted although you can clearly tell where they are inspired from. Since the game is merely in high definition, players might encounter a series of lag issues during the battle. Make sure to have a stable connection to enjoy the game to the fullest. Overall, if you like MOBA but tired of old basic gameplay, you can download Champions Destiny and experience something new!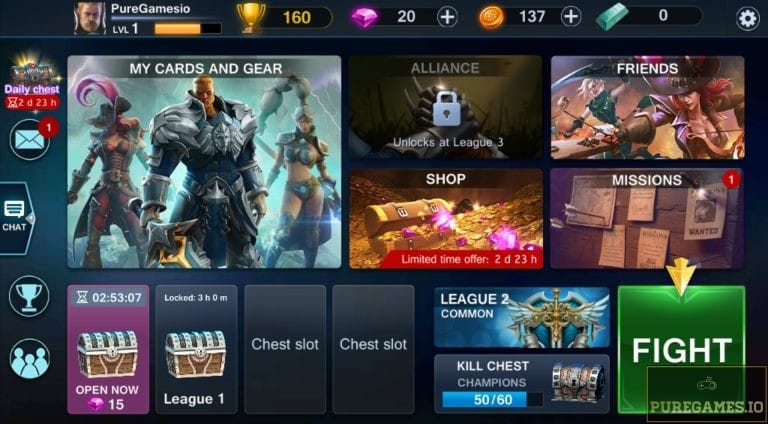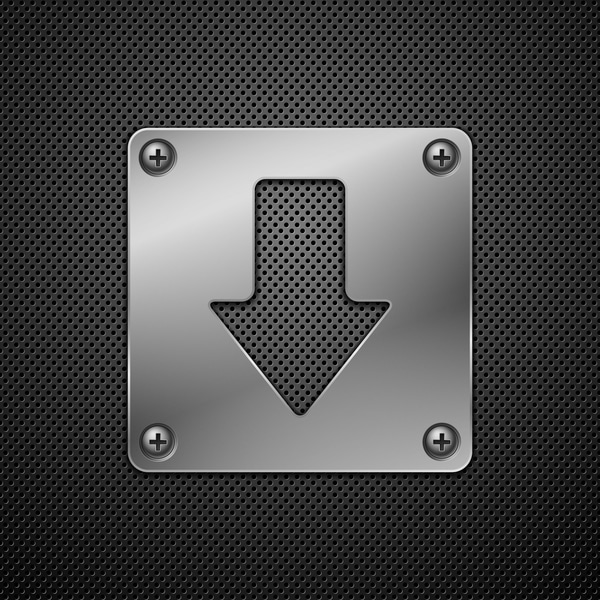 Download Champions Destiny: MOBA Heroes APK for Android/iOS
Select a file to download:
Download Champions Destiny: MOBA Heroes v3.0 APK