| | |
| --- | --- |
| Publisher | Part Time Monkey |
| Platforms | Android 4.4 and up |
| Price | Free |
| Size | 61 MB |
| Latest Version | 1.2.4 |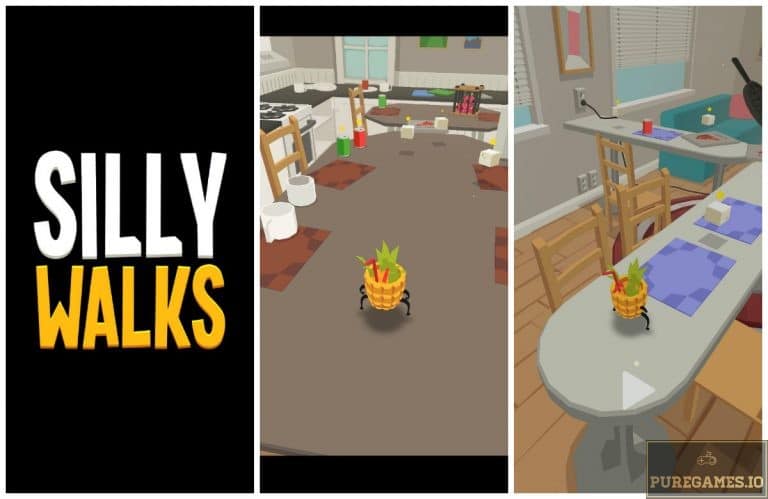 If you're tired of those games that use the same format repeatedly, you might consider looking something new and refreshing. Silly Walks by Part Time Monkey will absolutely take you to a very bizarre yet unique adventure! In this game, you take control of different kinds of anthropomorphic food with a mission to save your friends. It's a one tap adventure game that features a very unique concept and gameplay. If you are up for an epic journey, feel free to download Silly Walks and start your adventure.
As what the title of the game suggests, Silly Walks features a unique way to control your character. It's a one tap game which means every action is done by simply tapping the screen. There are no special buttons or anything. The character pivots on one foot at a time and you just need to tap the screen to switch to another foot. This unique tap-based control results to your character making weird walks hence the title.
The Gameplay
The objective is simple; guide your character all the way to the cage to release and save your friends. However, this 3D game takes you to a series of challenging obstacles that you need to surpass in order to survive. You must prevent the character from falling or by getting hit by any obstacles you will encounter along the way. Your default initial character is an anthropomorphic pineapple.
Interestingly, aside from the main goal to save your friends, you also have other objectives to fulfill to earn a perfect score. Some of it might ask you kick tin cans, use sling shots or avoid certain obstacles. Each level is rated from 1 to 3 stars with 3 being the highest. If you think you are skillful enough to win this game, go ahead and download Silly Walks and see how far you can go.
Mastery and Perfection
One thing you should expect when you download Silly Walks is the fact that it is not going to be a smooth journey. Although you only need to tap the screen to make your character move, it takes lots of practice to master everything. Early levels are easily manageable but the challenge comes in when you enter levels with time limit. You might encounter levels that feature another anthropomorphic kitchen tools or items that you must avoid at all cost.
In this situation, you can take advantage of your one and only ability. Your character can perform a quick dash by swiping the screen. This allows you to sprint from one point to another. Just like your typical movement, dashing should be performed carefully as you can dash your way out of the platform and fall. Please be mindful that you can only perform dash if you have enough Sugar cubes.
Collect Sugar Cubes and Unlock New Characters
One thing you will enjoy when you download Silly Walks is the overwhelming amount of funny characters you can unlock. The virtual currency in this game is in the form of Sugar Cubes. These sugar cubes are randomly scattered on every level. Simply collect them not just for your Dash Ability but also to purchase upgrades and unlock new character.
Interestingly, the game offers a lot of adorable characters to unlock. You can unlock them in two different ways. Some characters require you to watch rewarded videos and unlock them in return. Other characters require you to pay certain amount of Sugar Cubes. You can also use the Sugar Cubes to revive your character. Players can also obtain Sugar Cubes from Daily Spin Bonus.
Explore Kitchen Rally
Aside from the main campaign, users who download Silly Walks can also play other minigames like the Kitchen Rally. In this mode, you will compete against AI opponents and race your way to the finish line. The goal is simple; outrace your opponents and be the first player to reach the finish line. Unlike typical racing, you will encounter an overwhelming amount of obstacles along the way. You must avoid them at all cost.
Verdict
Silly Walks is truly a great game in many aspects. First, it offers a visually stunning graphics. The game takes you to an impressive-looking 3D atmosphere with dynamically changing maps. Second, the overall concept of the game is unique and surprisingly addictive. It has a great replay value and an incredible longevity. Generally, it is not a perfect game with some bugs here and there but these minor flaws are tolerable. This is definitely a kind of game you can confidently download on your mobile! Have fun!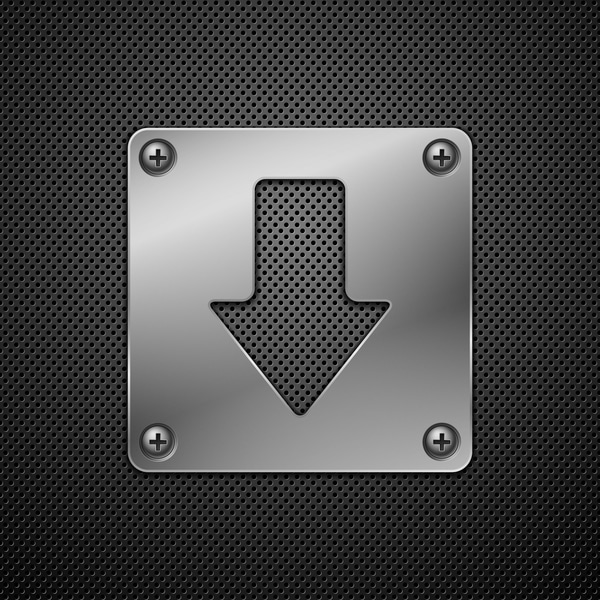 Download Silly Walks APK for Android/iOS
Select a file to download:
Download Silly Walks v1.2.4 APK