| | |
| --- | --- |
| Publisher | Novatech Inc. |
| Platforms | Android 2.3+ |
| Price | Free |
| Size | 31 MB |
| Latest Version | 1.8 |
Simulation games have been around for a long time, and they were the games that got me into gaming. Some may consider them dull, but done right you can really lose yourself within them. Novatech Inc. is a specialist game developer focusing on simulation games, with many mobile titles in the category. And so I had high expectations trying out a game created by them.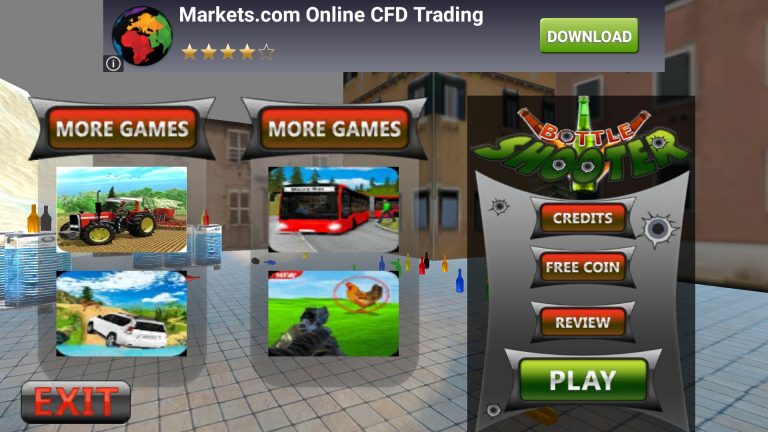 Real Bottle Shooter Game, developed by Novatech Inc., is a 3D shooter simulation game. The game is designed to mimic real-life shooting, such as target shooting ranges, where players practice their mental strength by focusing. Similarly aiming and shooting some glass bottles can be seen as a good way to relieve stress.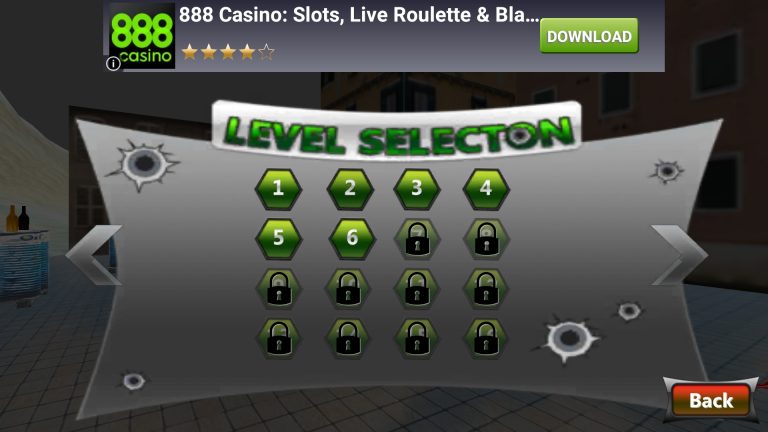 The game is pretty simple – equipped with a red dot sight, aim and shoot at the glass bottles. A handy tutorial sets you off on the right foot, and shows you the controls . Destroy all the bottles present to move onto the next level. At present there are 30 levels for you to explore, each with a set time limit. The game is over if you take too long, or you use up all the bullets given to you for that level.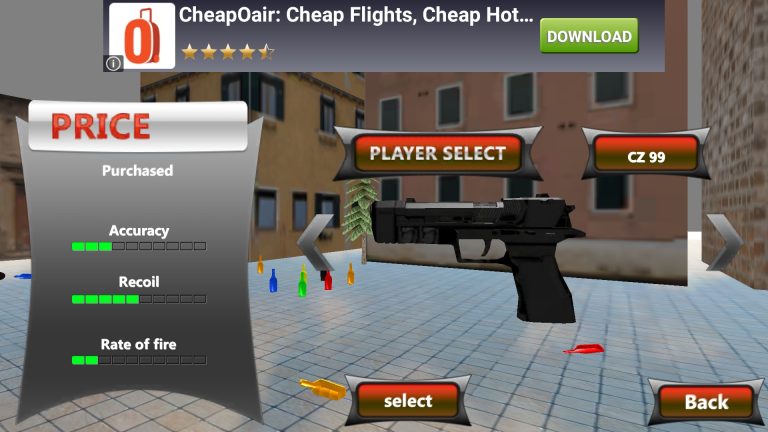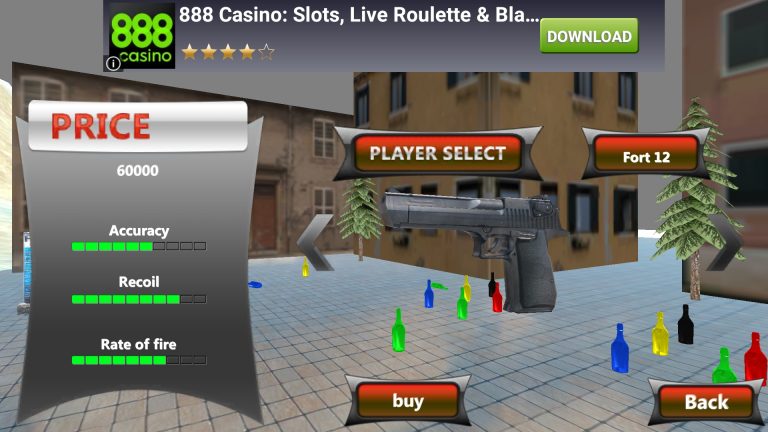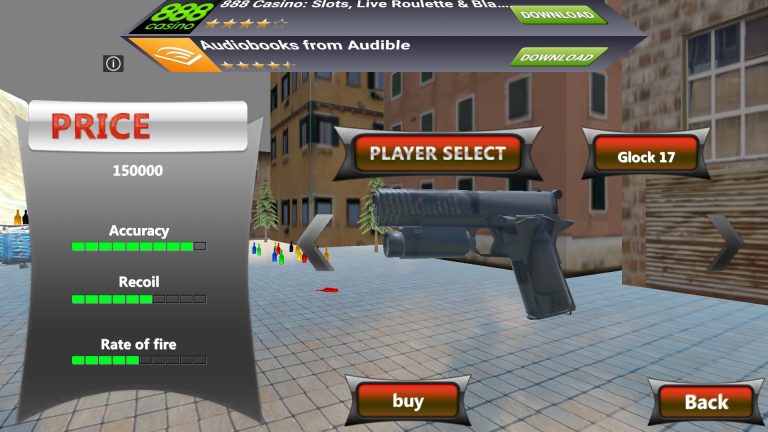 In comes the gun selection screen. The range of guns you can use are quite limited – there are only three pistols to choose from. Each gun has been rated on accuracy, recoil and rate of fire. Of course, the better the gun, the more expensive it costs. Unfortunately, as a new player you only start out with only the cheapest gun, but you can collect in-game currency by raking in high scores to purchase them.
Furthermore, perhaps I am too picky, but my OCD kicked in big time! The developers uses various different fonts and sizes in this menu, which only makes it look inconsistent in design.
Precise controls
Although this is my first experience on a mobile shooting game (I am more used to mouse and keyboard for shooting), I was amazed at the controls of the game. The controls are very precise and accurate for a mobile version, and shooting is clean and exact. No lagging, no stuttering. The overall shooting experience was great and it was satisfying breaking the bottles.
The app's sound effects are also sharp, clear and realistic. However the graphics and textures used in Real Bottle Shooter Game are rather disappointing. Sure, the graphics are 3D as described, but the quality is simply low. You can check it out in the images below for a better representation. Not really the "realistic environment" the developers heavily emphasise in the app description. That said, the animations, such as glass bottles shattering, are much better than the graphics and are pretty neat.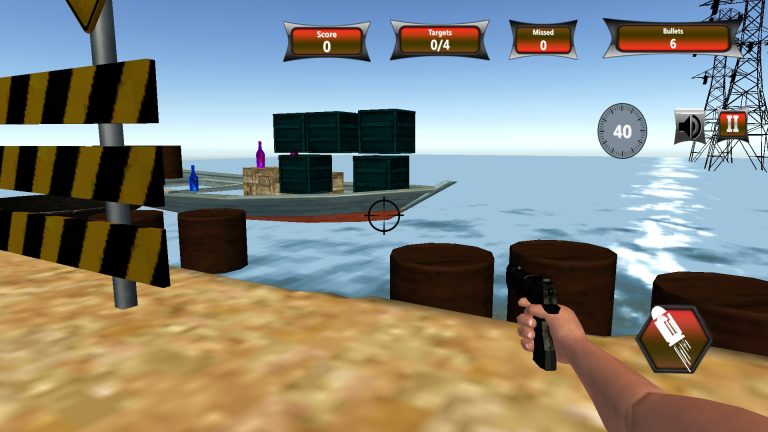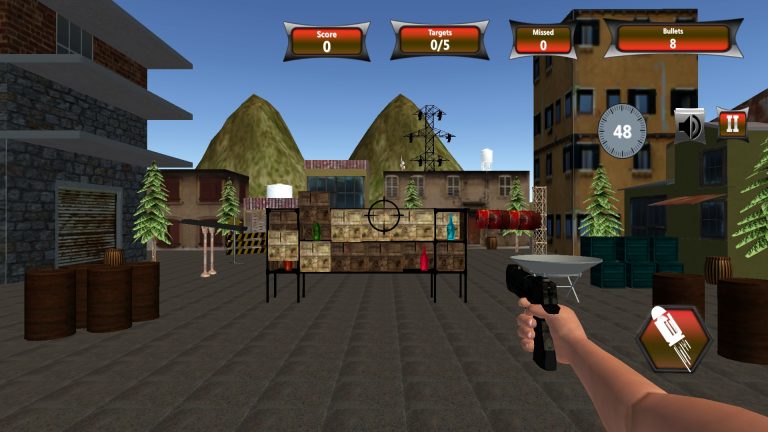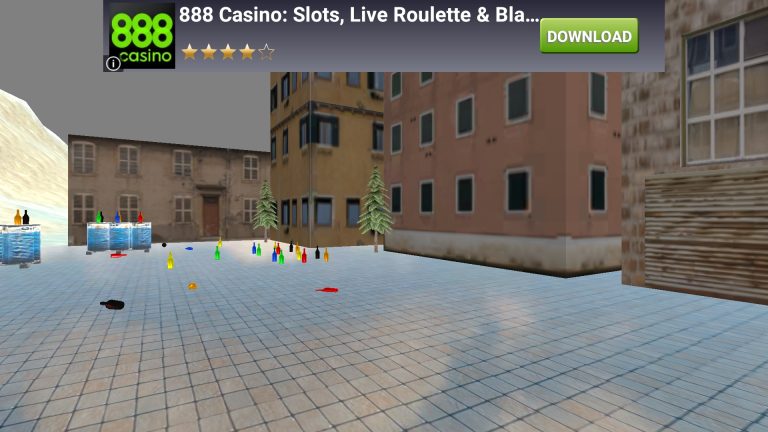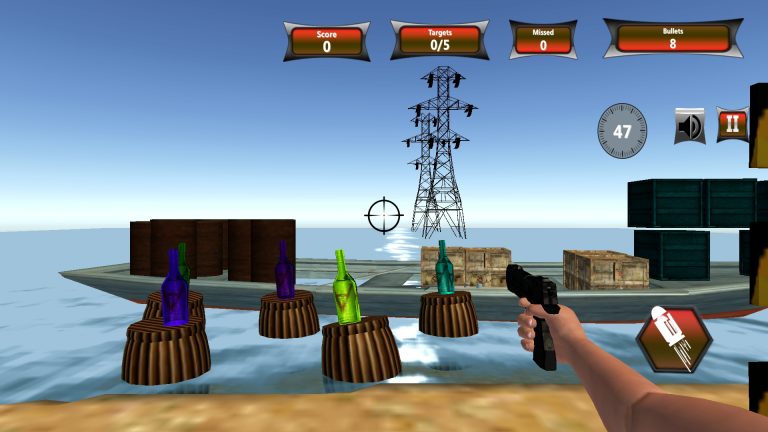 In all Real Bottle Shooter Game was indeed a great stress reliever. Unfortunately the graphics are a bit under the standards I like to have for my games.

Download Real Bottle Shooter Game APK for Android/iOS
Select a file to download:
Download Real Bottle Shooter Game v1.0 APK