| | |
| --- | --- |
| Publisher | FDG Entertainment |
| Platforms | Android 4.0.3 and up |
| Price | Free |
| Size | 59 MB |
| Latest Version | 1.3.21 |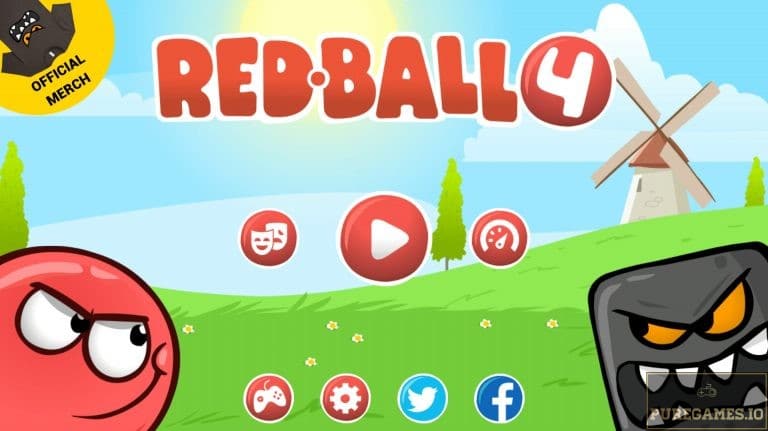 From the developers behind games like Stick Squad, LoneWolf and Cover Orange, FDG Entertainment will take us to another fun-filled mobile game! Red Ball started off as a flash game for browsers which eventually expands to many more sequels. Red Ball 4 is the first one to venture into mobile platform featuring all the elements from its predecessors. If you download Red Ball 4, the game takes you to a series of challenging levels that will surely measure your skills.
Red Ball has come a long way. The graphics were drastically improved ever since the first game. Red Ball 4 is basically a physics-based platformer puzzle that will measure your skills and knowledge at best. The main objective is to help the red ball reach the finish line while avoiding all obstacles along the way. Whether you are an avid follower of Red Ball since the beginning or not, you can download Red Ball 4 on your mobile and explore all the fun-filled puzzles.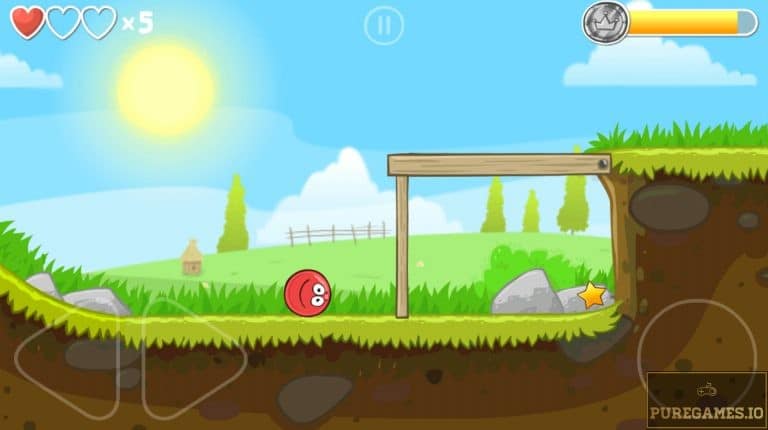 The Gameplay
Red Ball 4 by the way follows a story of Red Balls and their journey to end the evil creature that transforms them into squares. The mechanics for this physics-based platformer are simple and easily manageable. As soon as the game begins, it prompts you to a side scrolling map. The screen features virtual controls that you can use to navigate around. The left and right virtual keys allow you to move on both sides. The Circle button on the far right allows you to jump.
In the entire course of the game, players will try to avoid all the obstacles they will encounter along the way. Obstacles are manifested in many forms; deadly mechanisms, pits, deep water, and moving enemies. As a physics-based puzzle, you should figure out how to solve each level without losing a life. You will also encounter Checkpoints to save your progress in each level. Just take note that you only have limited life to spare, otherwise, you'll lose all the progress and you have to start the same level back from the very beginning.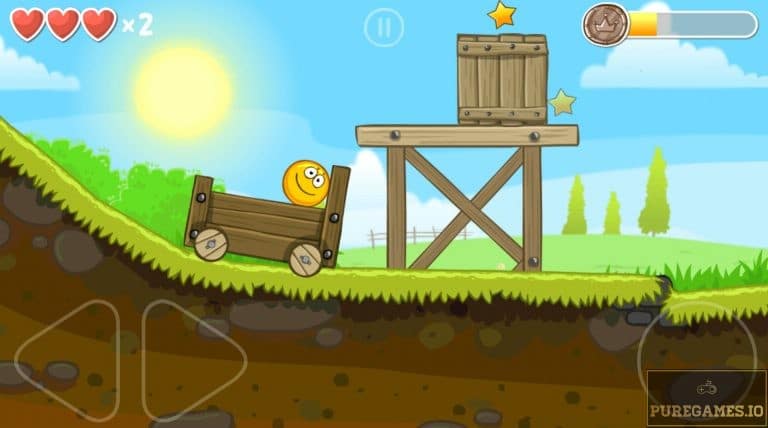 Overwhelming Levels and Unlockable Characters
One of the things you will enjoy when you download Red Ball 4 is the overwhelming amount of levels to explore. Currently, there are 75 levels to explore and that includes epic boss battles. The rate of difficulty for each level is drastically increasing as you progress. Each level is rated from Silver to Gold based on the amount of stars you collected. Some stars are hardly obtainable which forces you to repeat the same level. This particular feature provides Red Ball a great replay value.
The game also features 5 Episodes and each of them contains 15 levels to explore. Each Episode takes you to a different map which starts off with Green Hills. Eventually you can unlock Deep Forest, Box Factory, Battle for the Moon and Into The Caves. The story is also progressing per episode which is also intriguing. To top it all, players can also unlock new characters including Cover Orange which is a centric character to one of FDG's mobile games.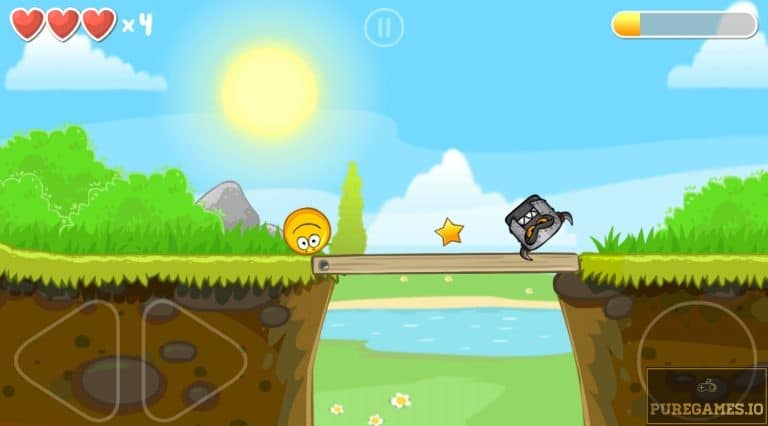 Limited Energy and Time Mode
An interesting feature of this mobile version of Red Ball is the Limited Energy. Each attempt consumes energy and you only have a maximum of 5 Energy to spend. Much like the Energy System in Candy Crush Saga, the energy refills in certain time interval. You can expedite the process of waiting by watching Rewarded Videos or availing their in-app promos. Players can upgrade their account to Premium which allows them to eliminate the ads and gain unlimited lives.
Once you are done with an episode (completing 15 levels), you can soon unlock the Time Mode. In this campaign, you will have a time frame to finish each level. This particular campaign requires mastery and skills so if you are up for a challenge, this mode is a perfect fit.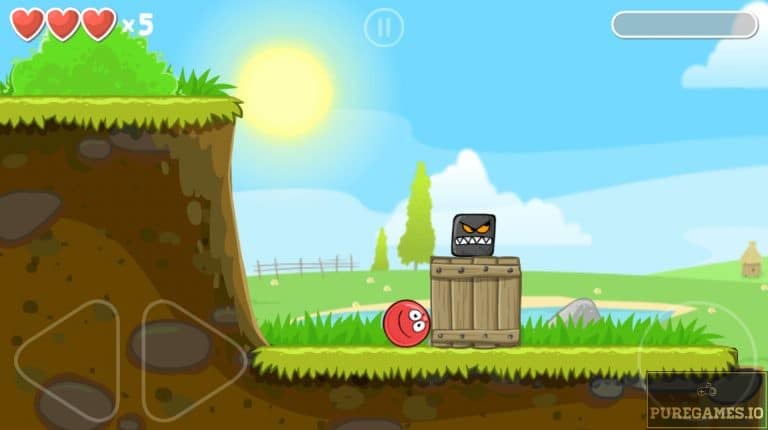 Verdict
Red Ball 4 is generally simple yet surprisingly challenging. The 75 levels may not be plenty enough for many but the challenges and the energy system provide the game a nice longevity and replay value. Appearance wise, Red Ball 4 welcomes you with a colorful atmosphere and very neat presentation. It is also accompanied by groovy soundtrack for you to enjoy. I also love the fact that this game works perfectly even without Internet connection. The energy are still refilling in certain time interval even without the Internet.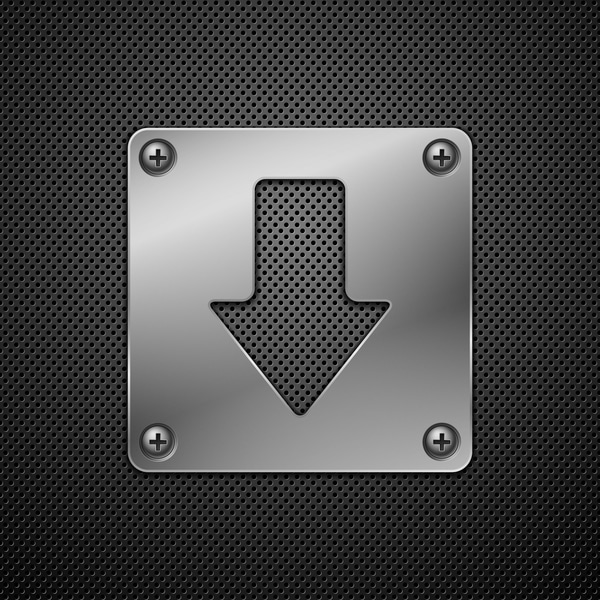 Download Red Ball 4 APK for Android/iOS
Select a file to download:
Download Red Ball 4 v1.3.21 APK