Publisher
Juice Candy
Platforms

Android 3.0+;

 iOS 6.0+

Price

Free

Size
28 MB
Latest Version
77.0
If you are a fan of games like Bejeweled and Candy Crush, you may be happy to hear that there's another game that plays like those! Sweet Fruit Candy is the newest match-3 puzzle game that's sure to last a long time. With over fifteen hundred stages contained in the game, there is no way you could stop playing. What could help pass the time better than an addicting puzzle experience like this one? You simply cannot lose with quality games like Sweet Fruit Candy.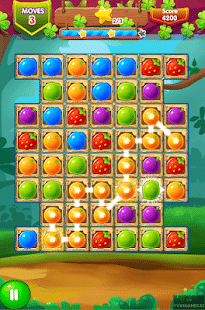 In this game, you use the touch screen to swap candy around on the game screen. It's a simple way to play, but the execution is ripe for gaming goodness. With a lot of levels to play and simple mechanics to work at hand, Sweet Fruit Candy proves to be an excellent way of getting people to play. The colorful graphics add greatly to the variety of the game. With the amount of levels there are, you'll always have a privilege to see them.
Of course, the puzzle gameplay is as great as it has always been for games like this. Match-3 never ceases to be a fun formula for games to follow, and Sweet Fruit Candy continues to treat it with justice. It's amazing to see just how much has been packed in to this little mobile app. Players could likely go for on and on without finding an end to the game, and it just continues to bombard in ways that keep them playing to their hearts' content. But with all of the content that has been featured in the game, you'd surely think there would be a price tag slapped on it, right? Well…
Easily one of the best aspects about the game is that it is completely free to play. There are absolutely no in app purchases available to buy, so there is no incentive to spend real money. Your wallet can remain full as you get to enjoy the best of this game. It's great to see how not every game on Google Play tries to rake in some cents away from innocent customers. Sweet Fruit Candy provides just about everything without a penny for anyone to spend their hard-earned cash on.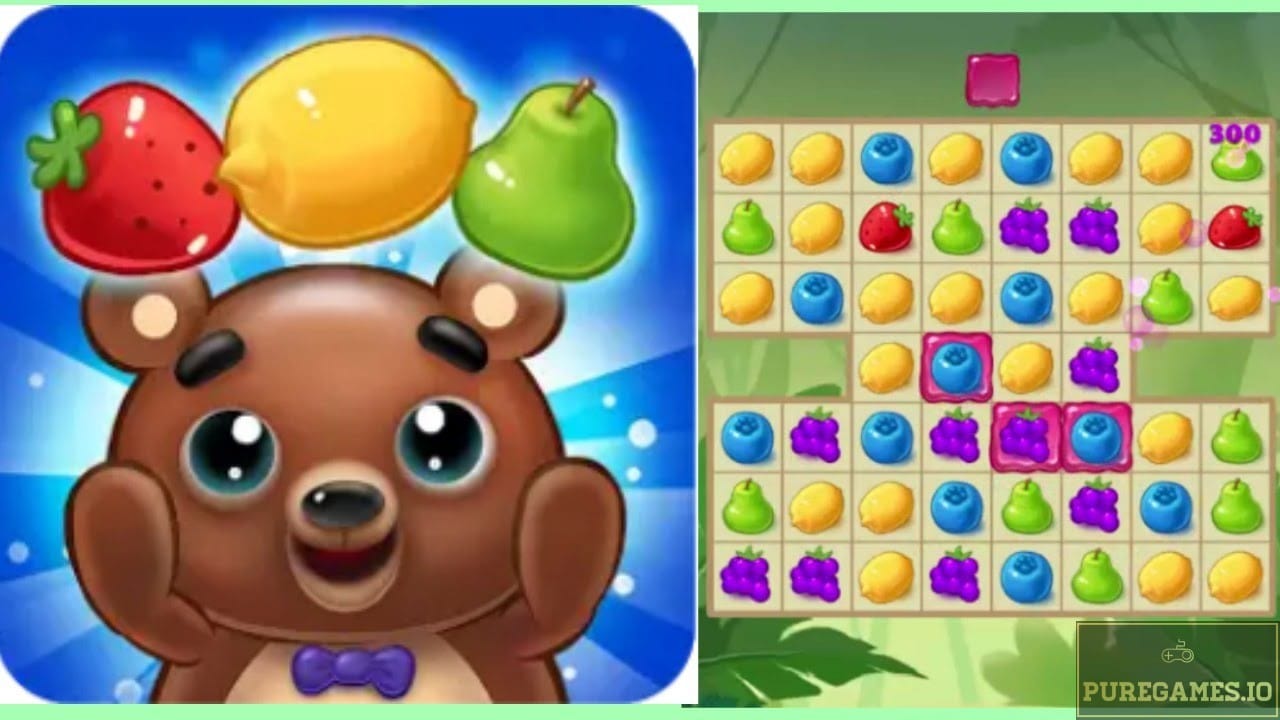 If you or your family is a fan of candy puzzle games then sweet fruit candy is suitable for you. I highly recommend this game for all ages, especially for the casual players. You never know if you'd get to enjoy this game unless you try it out for yourself. So what are you waiting for? Get to downloading it now and play with your friends! Enjoy this delicious and addictive puzzle sweet game! You won't regret it if you love match-3 games as much as anybody else gets a big kick out of playing Candy Crush Saga!

Download Sweet Fruit Candy APK for Android/iOS
Select a file to download:
Download Sweet Fruit Candy v77.0 APK