Publisher
Girls Makeup Salon
Platforms

Android 3.0+;

 iOS 6.0+

Price

Free

Size
85 MB
Latest Version
2.01.1082
While a lot of games on the app stores utilize gameplay mechanics that take players somewhere beyond reality, other games like to put players in the shoes of realistic positions. This game right here is one of those. Ice Mommy Newborn – Baby Grown is a game where you give birth to and raise a baby as if it were your own. Obviously, this is just a simulation game where that's the case. There are no real pregnancies or anything like that. However, the amount of fun you will have with this is much like the real thing. That is to say, not so much. It lacks the playability of other games.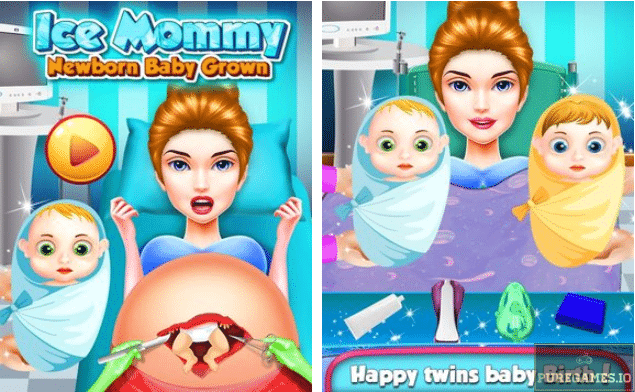 The big issue with this game is that it doesn't have appealing imagery for kids and adults. It just looks disgusting at worst, bland at best. Not the kind of imagery you would like on your game. It is not what kids would be attracted to. Kids would definitely feel grossed out by this sort of thing. I imagine adults wouldn't want them to play this, either. I myself can't even dare to look at this game for long before I feel nausea kicking in hard. It's that awful of a looker, and it is worse as a game you could play.
As such, I do not really recommend this game. Ice Mommy Newborn – Baby Grown has some deep mechanics deep down. Unfortunately, the gross presentation hampers it. I wouldn't touch this with a ten foot pole, and neither should you. That is, unless you really dare yourself to be a sadist. If you really want to try it out, please do it with caution. Furthermore, there are a lot of other games you are better off playing. I'd rather you do that. Let's be real here. I think I've made my point when I say this game is ugly inside and out.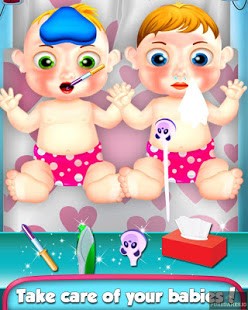 It's a shame, really, because I imagine a game like this can work. A baby-raising game can appeal to kids if done right. However, Ice Mommy Newborn – Baby Grown does it poorly. It feels like it isolates itself with its presentation. Even if you were to get past it, you would still have to suffer numerous ads and bare-bones gameplay. Yeah. It's safe to say it's not exactly worth it. There are better games for you to play, like ones that aren't confined to this formula. Don't give in to this one; there is nothing to even get out of it. It is just a series of suffering and torture that is confined to a mobile game app. A mobile app that has no place being on Google Play. It shouldn't even have to take long for the idea to get across your mind as you back off from playing this.

Download Ice Mommy Newborn – Baby Grown APK for Android/iOS
Select a file to download:
Download Ice Mommy Newborn – Baby Grown v1.6 APK