.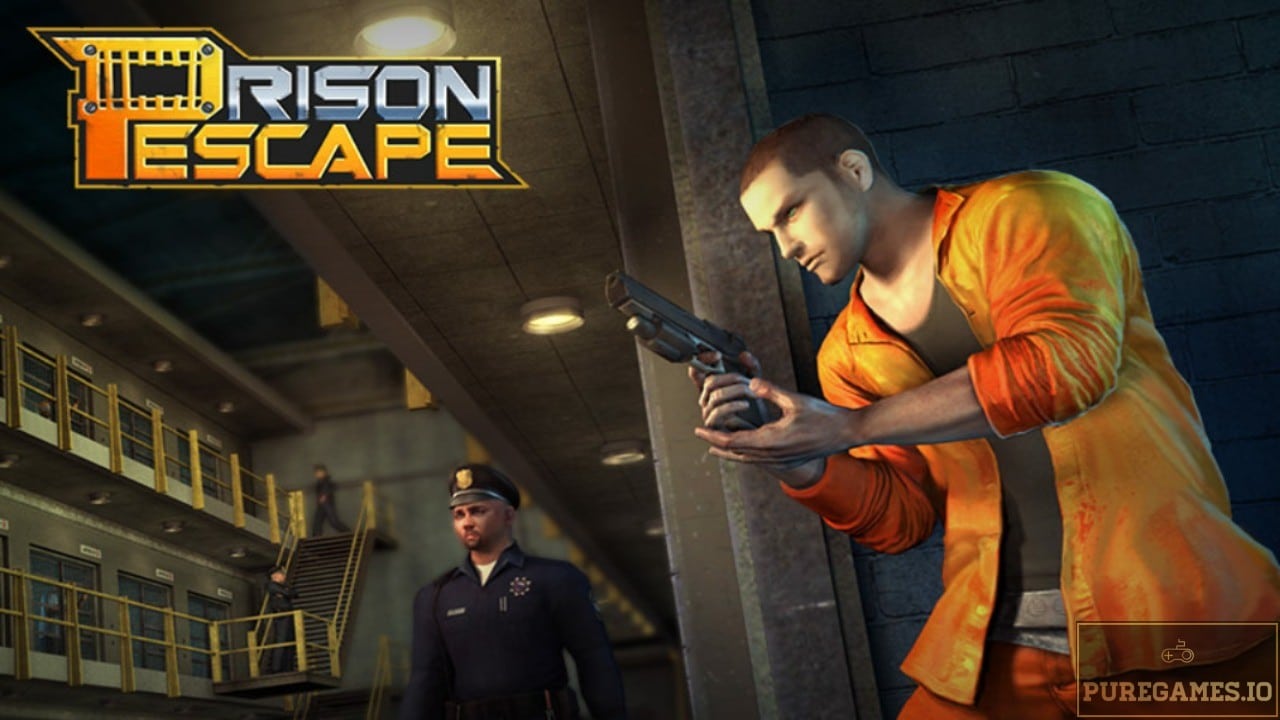 | | |
| --- | --- |
| Publisher | Words Mobile |
| Platforms | Android 4+ |
| Price | Free |
| Size | 20MB |
| Latest Version | Varies with device |
Prison Escape is one of those rare gems found on Google Play. It has engaging gameplay and deep story that make it a joy to play through. Prison break games are extremely popular on mobile devices, which is no wonder that this game has over 5 million downloads. Once you start playing Prison Escape, you will want to play all 30 of its spectacular missions.
The Story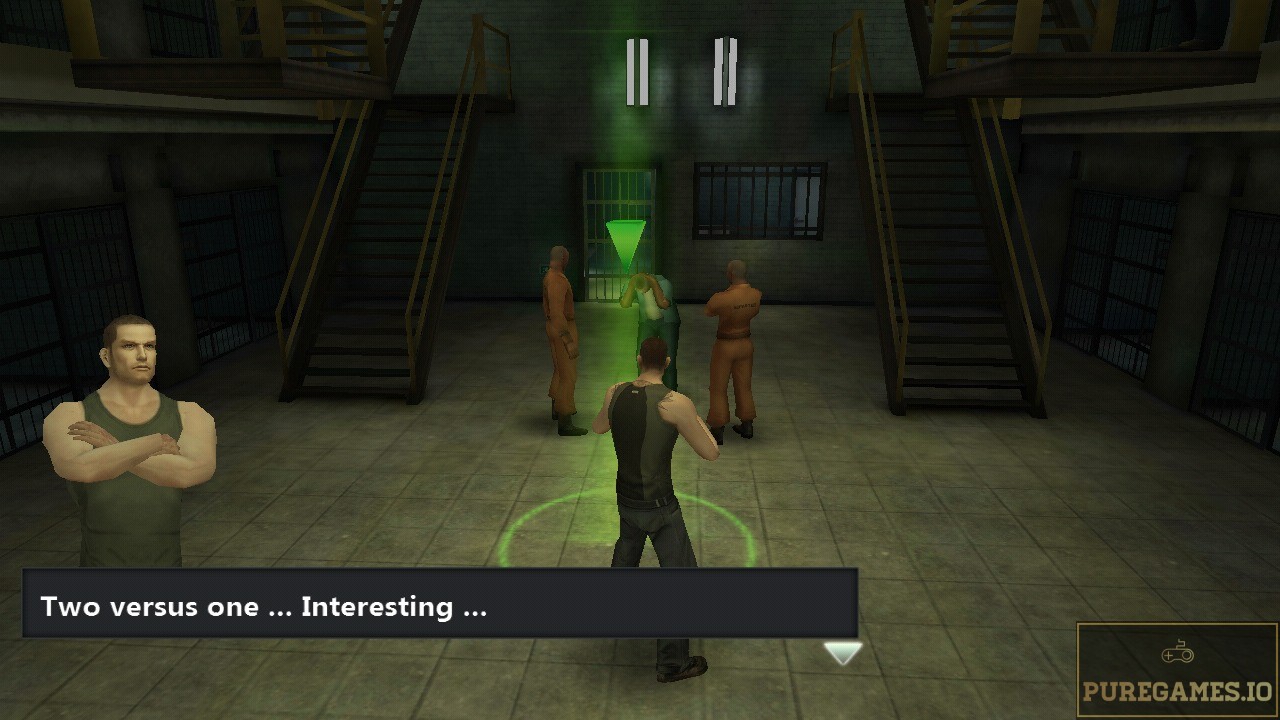 Prison Escape is a tale of revenge, which, as you know, make the best tales. So, on top of trying to escape, you are here to find a dignitary who murdered your wife and daughter. But while on the inside, you need some help. This leads to you making a deal with one of the prison gang bosses to help you search for the dignitary so that you can enact your revenge. What follows is a series interesting missions.
30 Prison Escape Missions to Enjoy!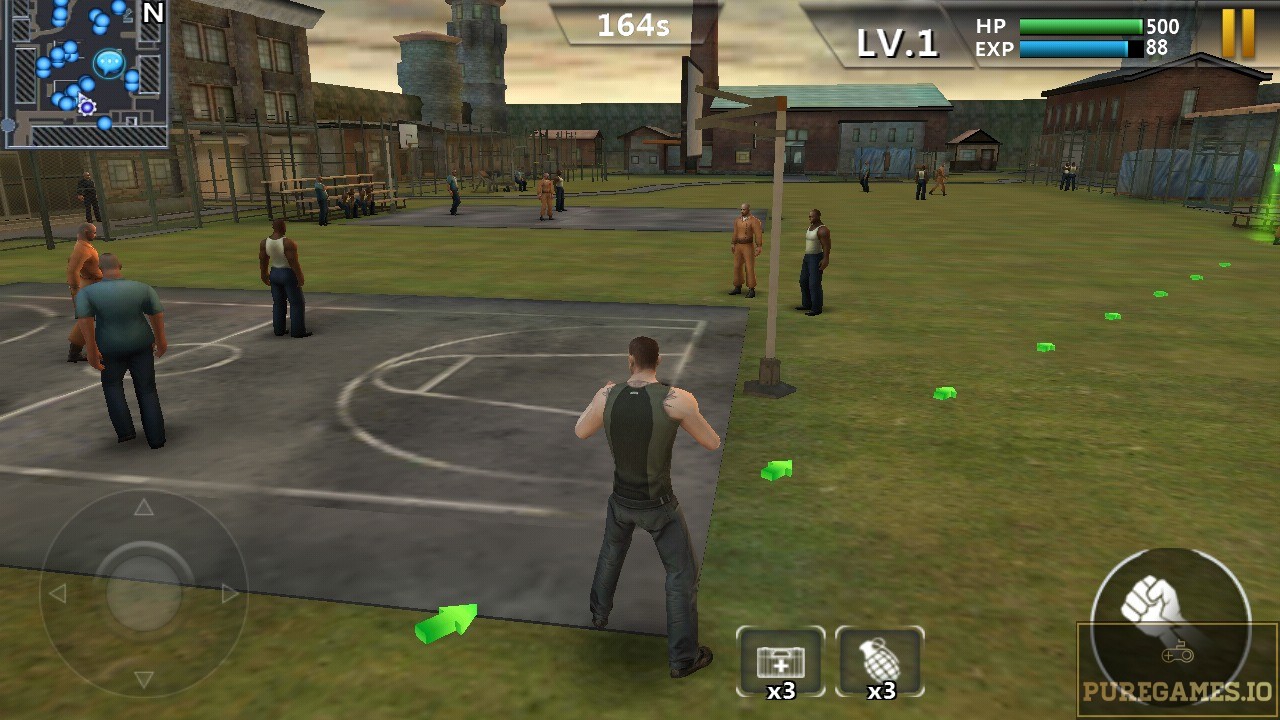 The game has about 30 missions full of punching, shooting and sneaking action. As you go on, you will be performing a number of objectives as you try to get closer to the man who stole your family away from you. You might be required to steal a key or shiv an inmate or guard. Plus, the game gives you the freedom to explore the level and complete the mission however you want.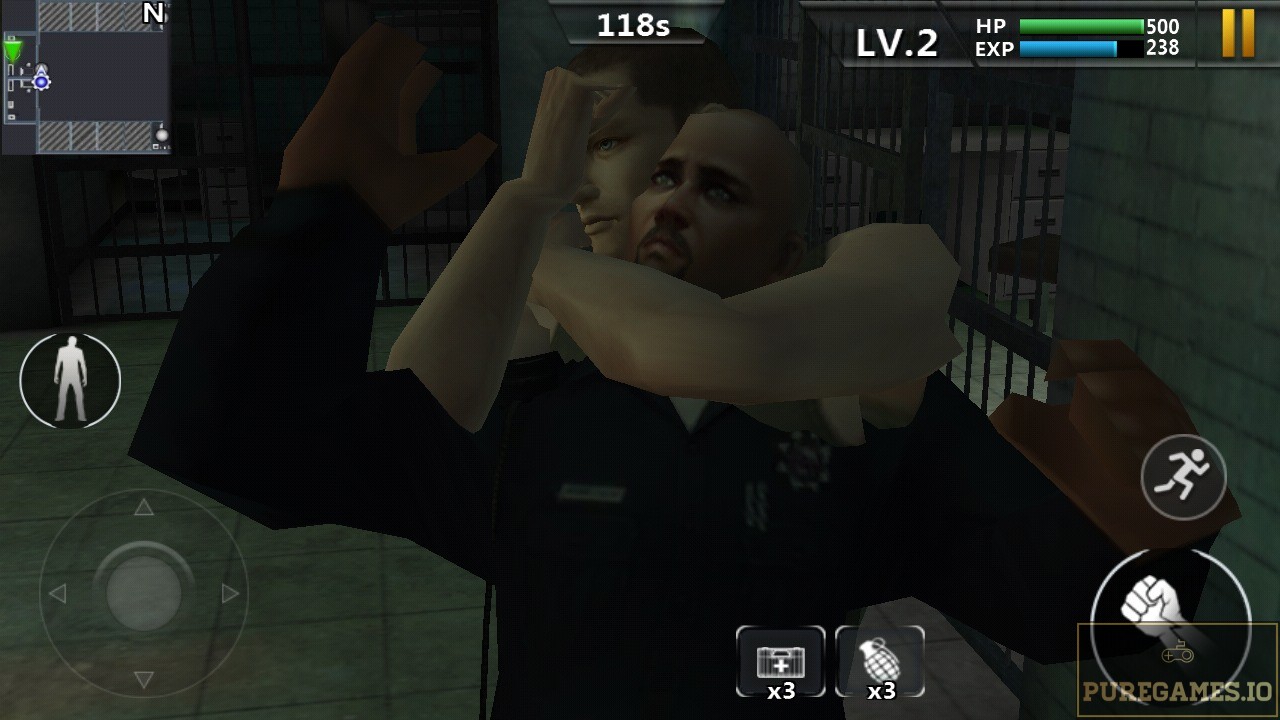 When it comes to taking down people who are in your way, you can utilize a variety of methods. You can go up to them and get into a round of fisticuffs, or you can use a variety of melee weapons, like knives. If there are too many, you could just as easily gun them down or blow them up with a grenade to complete your mission. However, if you want to take them out silently, you can sneak up behind them and snap their neck or stab them a few times with a knife. (A sneak attack plays a cool animation).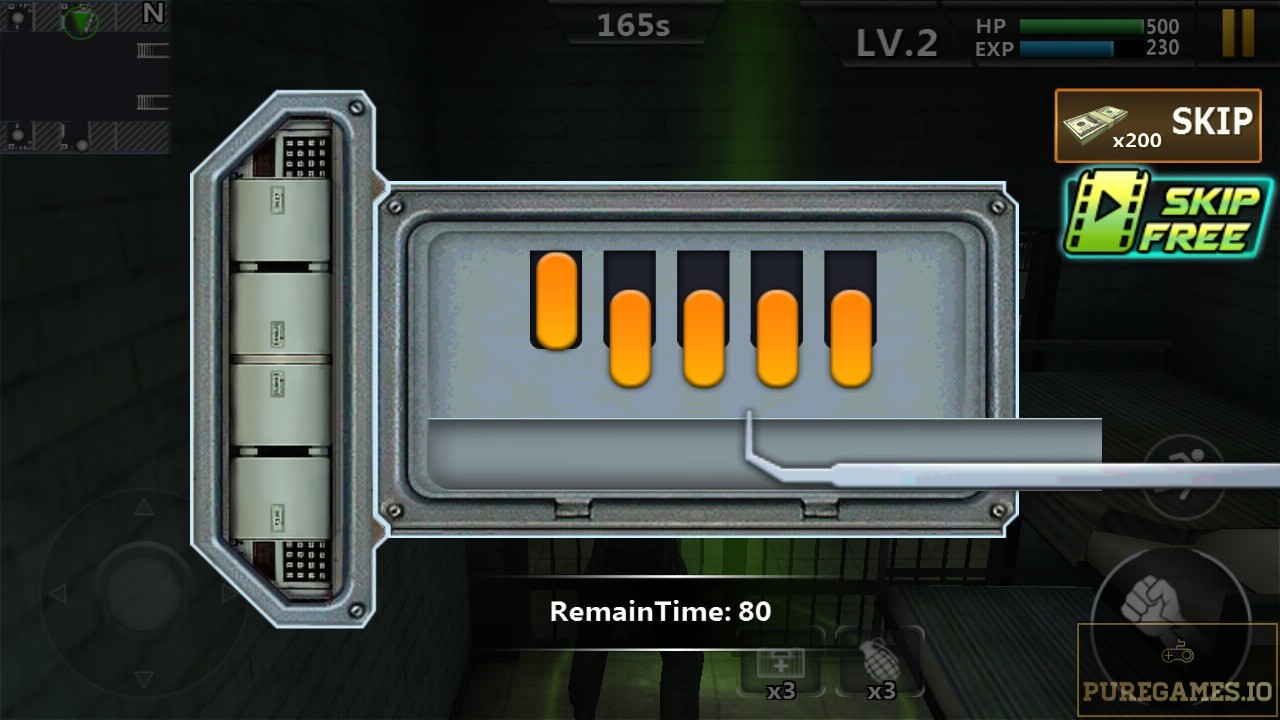 Within the main missions, there are also a variety of mini-games that you can need to do. Some of the mini-games include lockpicking and hacking security panels if you want to open a door that is blocking your way.
Upgrade and Buy Weapons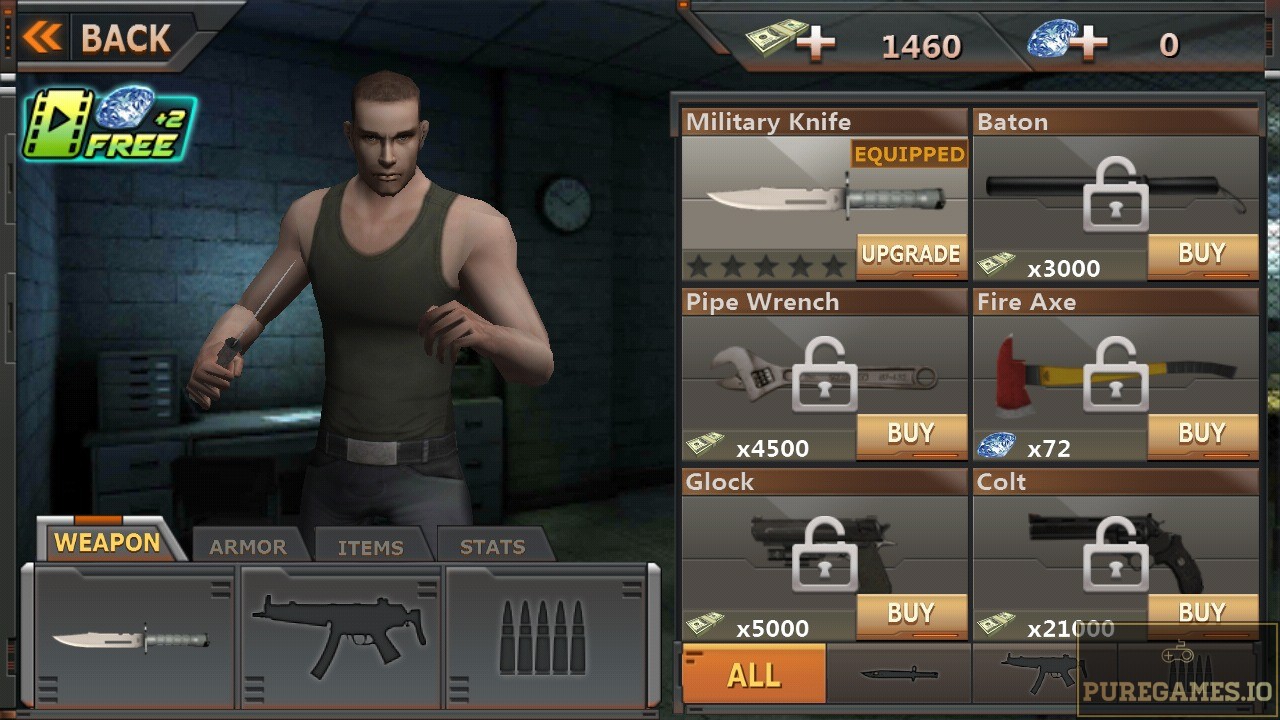 As you complete missions and take down enemies, you will gain in-game currency. You can use that money to purchase weapons, armor, ammo and items. You will also be able to gain skill points that you can use to upgrade various stats, such as health and punching strength. This gives the game an element of grinding and gives the gameplay some much-needed depth.
How Long Can You Last?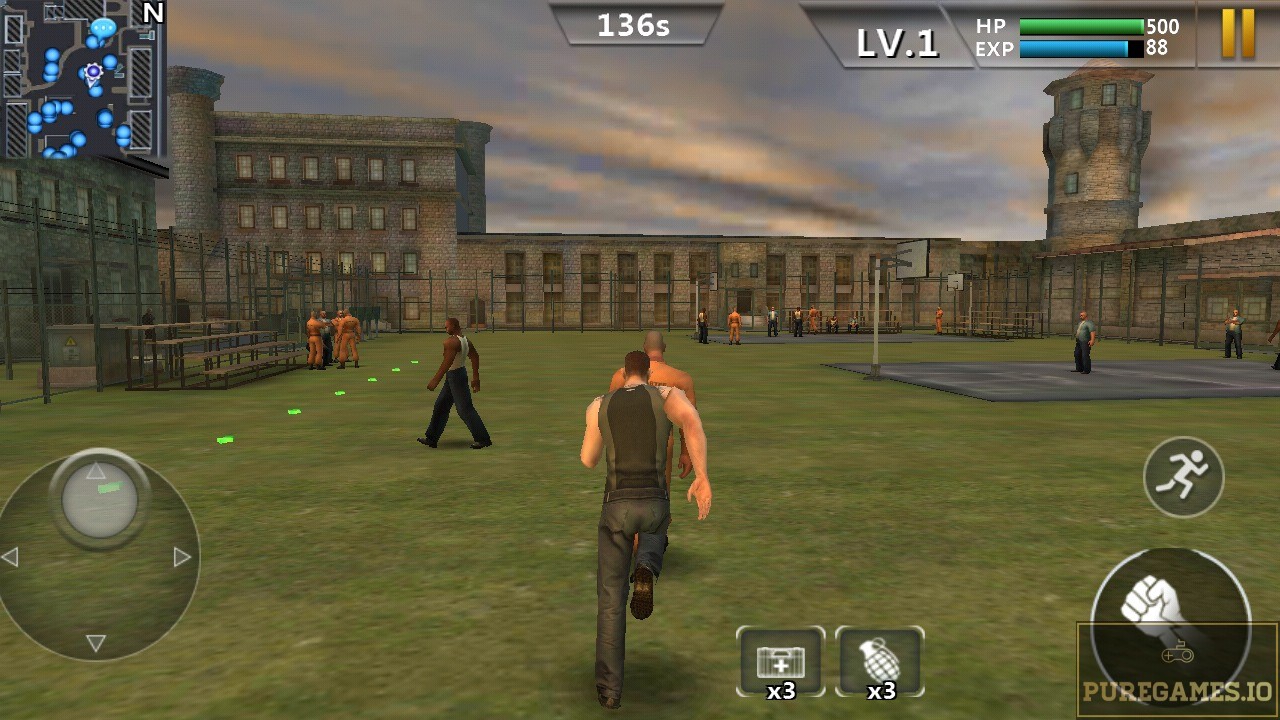 A game like Prison Escape wouldn't be complete without a survival mode. In this mode, you face waves upon waves of enemies to see how long you can last. Survival mode is fun if you just want to enjoy the game in its purest form (no objectives). Good thing is that all the money and skill points earned in survival mode can be used for upgrades and new weapons.
Verdict
Prison Escape is a thrilling, action-packed 3D game that has addictive gameplay that makes it a joy to play. Each mission is cleverly designed to allow you to enjoy all the game has to offer. The survival mode adds to the excitement and longevity of the game, making Prison Escape a must-play.
Download Prison Escape