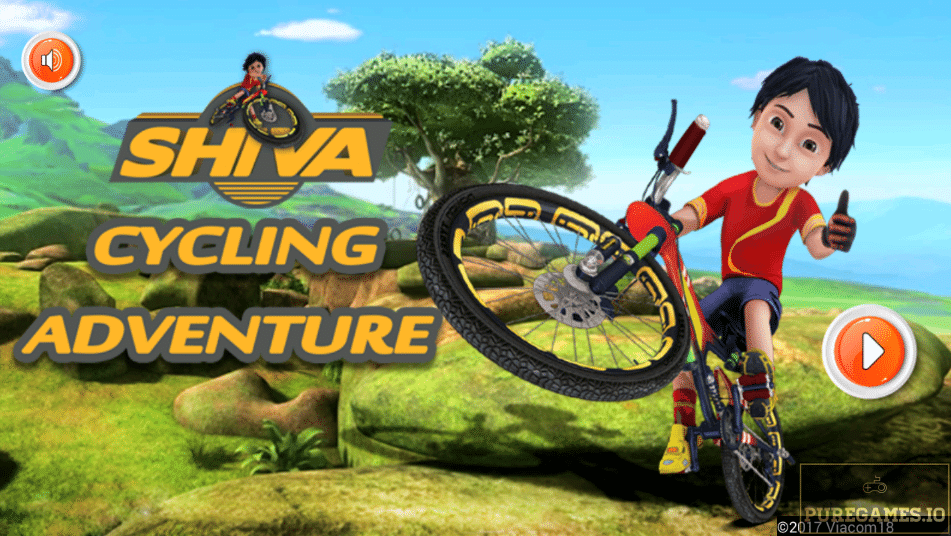 | | |
| --- | --- |
| Publisher | Tangiapps |
| Platforms | Android 4.0.3 |
| Price | Free |
| Size | Varies with device |
| Latest Version | 1.0.6 |
Shiva Cycling Adventure is a fun cycling game by Tangiapps that you can play to pass the time. There is no heavy story involved or intricate learning curve, just a little boy on his bike trying to avoid getting hit by cars. The simple gameplay mechanics and rocking soundtrack will definitely hook you in as you go along with Shiva on his cycling adventure.
Who is Shiva from Shiva Cycling Adventure?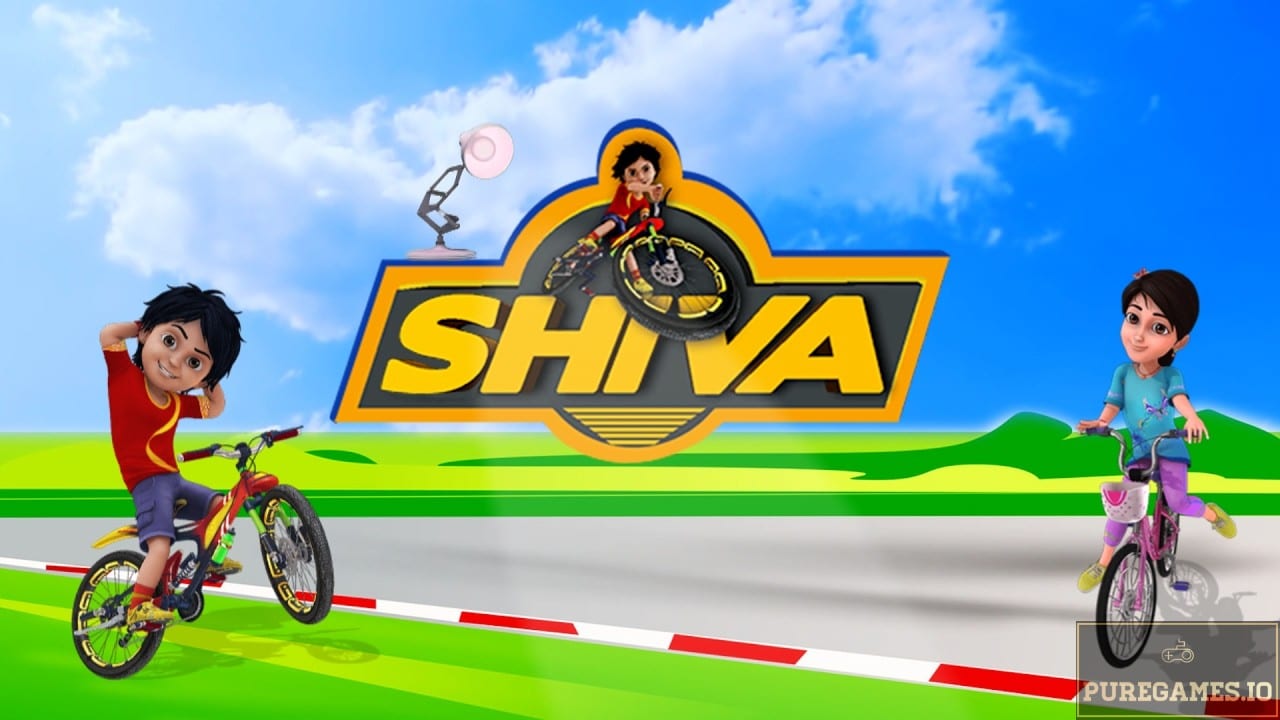 Don't know who Shiva is? Well, I wouldn't blame you, but he is a very popular character in India. Even when you look at the number of downloads for the game on Google Play, you will see that it has racked up over 5 million downloads, with a majority of them coming from India.
Shiva is a character from a 3D animated action TV series of the same name that airs on Nickelodeon Sonic and Nick HD+. It is the number one show watched by kids in India, which explains why the game is popular as well. Millions of children tune in to watch Shiva, who is a child superhero, use his supernatural powers to defeat villains who threaten his city.
Oh, and he has a superbike that has the ability to fly! This is the basis of this game, Shiva Cycling Adventure.
Dodge Traffic On Your Super Bike!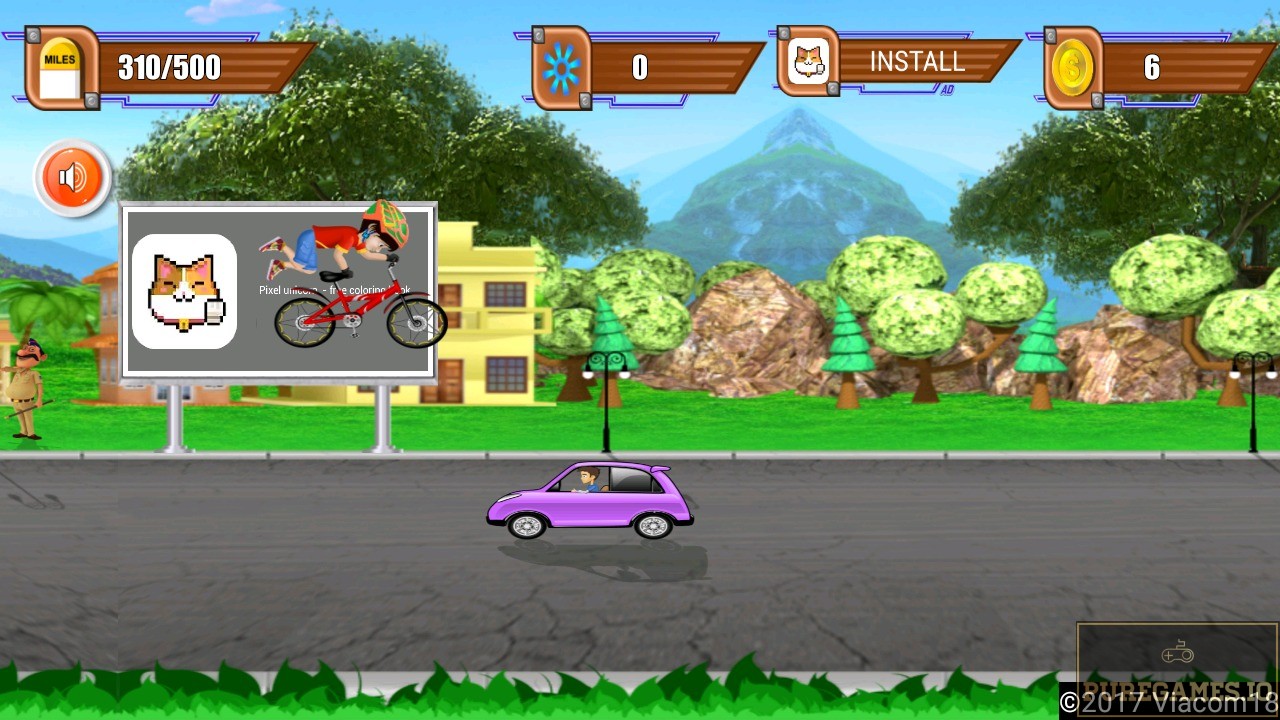 As mentioned earlier, Shiva Cycling Adventure is not a hard game to play. All you have on the screen is Shiva riding his superbike. As you ride, cars come from the right-hand side of the screen and you have to tap the screen to make Shiva jump over them. Tapping the screen again while Shiva is in the air allows him to perform a double jump. This comes in handy when you are trying to avoiding cars that are in close proximity or reach one of the power ups in the game.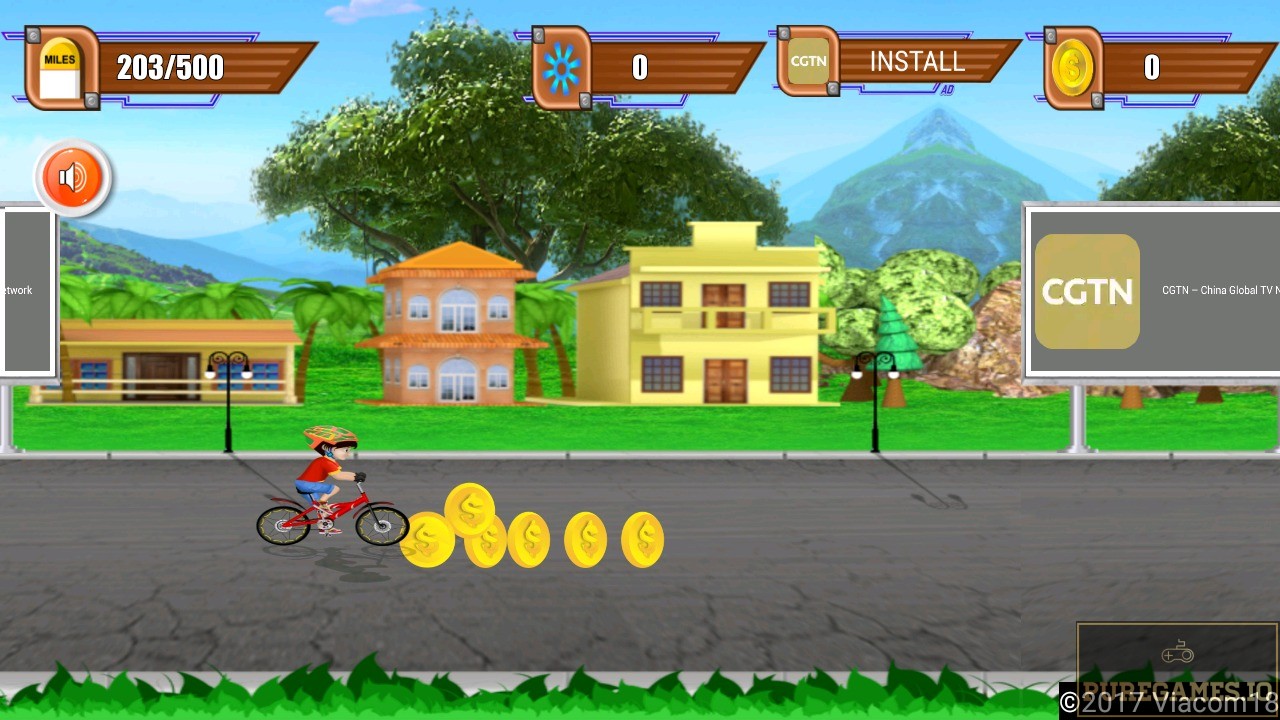 The game is not all about avoiding cars. You can also collect coins for fun, although they serve no other purpose than just for collection. Plus, the game gets more challenging every time you travel 500 miles – cars become more frequent and the game gets faster.
Power Up Shiva's Bike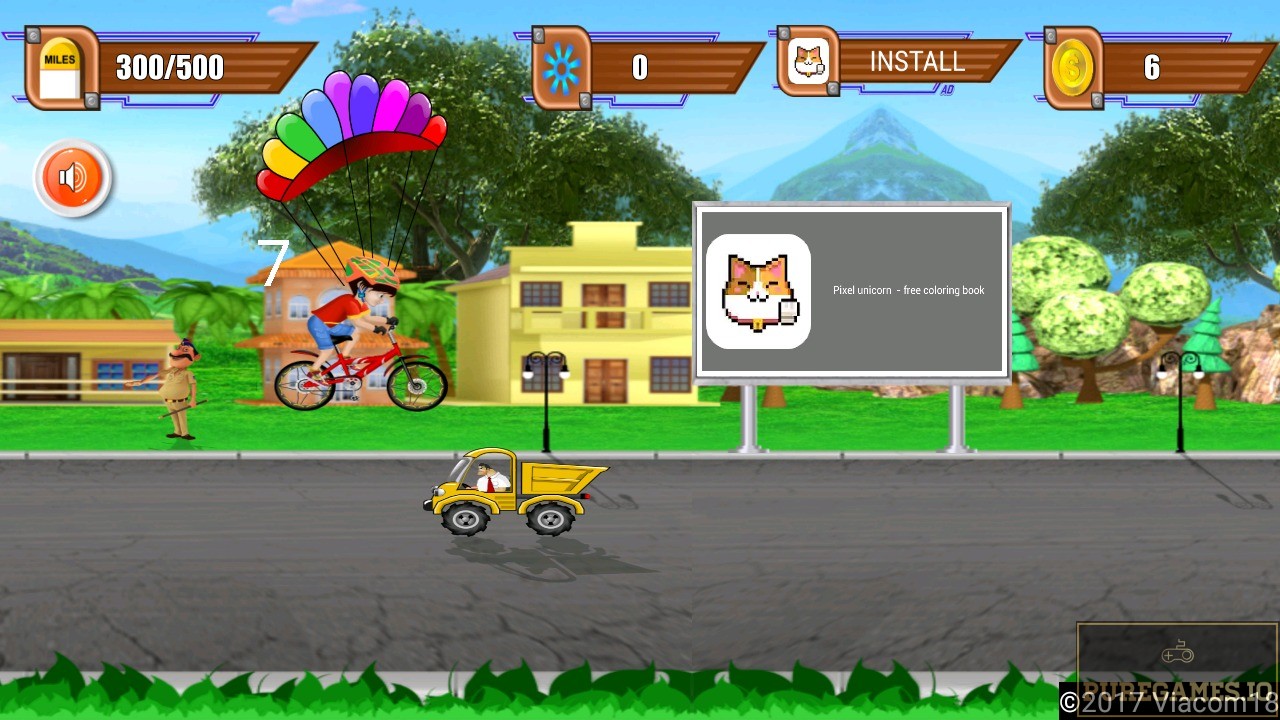 There are two power ups in the game. The first power up is a parachute that lets Shiva's superbike fly through the air for 5 seconds. The only problem is that parachute can sometimes drop you on a car, leading to a game over, once those 5 seconds are up. The second power up is a shield that grants Shiva's bike the ability to take one extra hit.
Great Hindu Soundtrack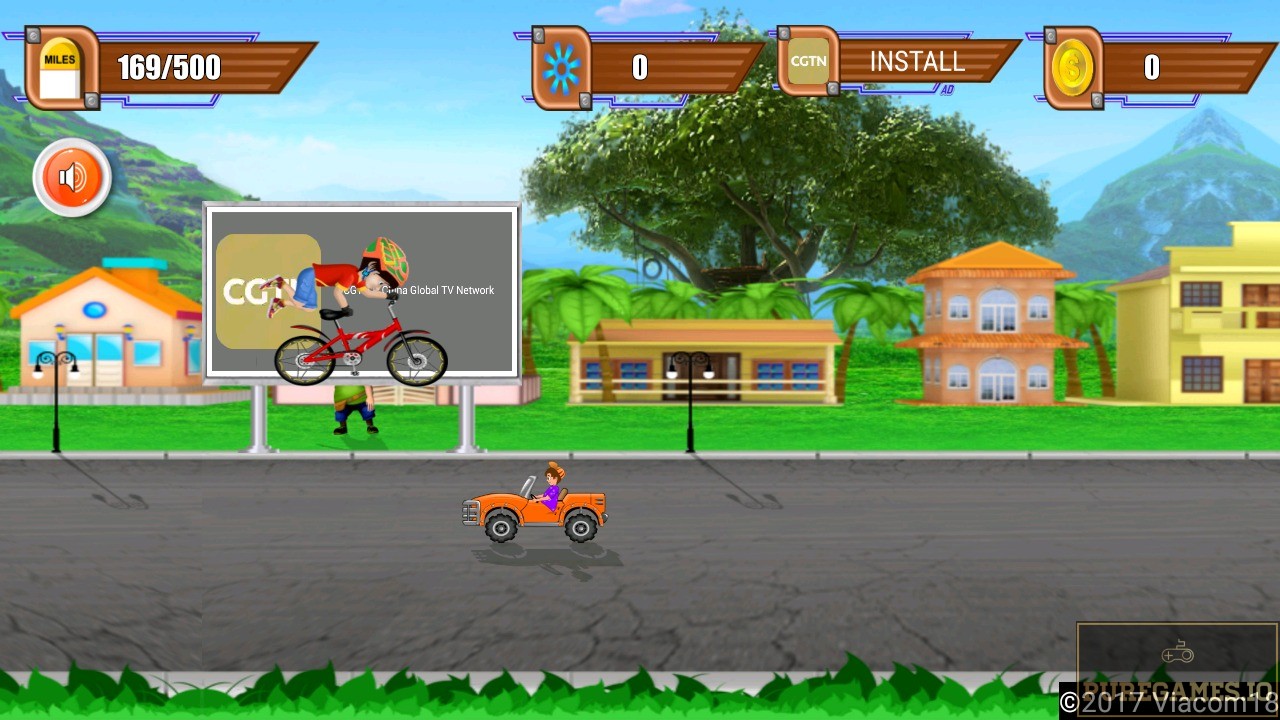 Perhaps one of the biggest highlights of the game is its awesome soundtrack. It has an excellent Hindu tune with vocals that are clear and sung very well. I couldn't help but sing along sometimes when the music started playing.
Verdict
Overall, Shiva Cycling Adventure is a fun game for those who want something that doesn't take itself seriously. This is a game that offers the simplest of fun. There are plenty of cycling games out there, but Shiva has its own charm and uniqueness that is worth giving it a go.
Download Shiva Cycling Adventure