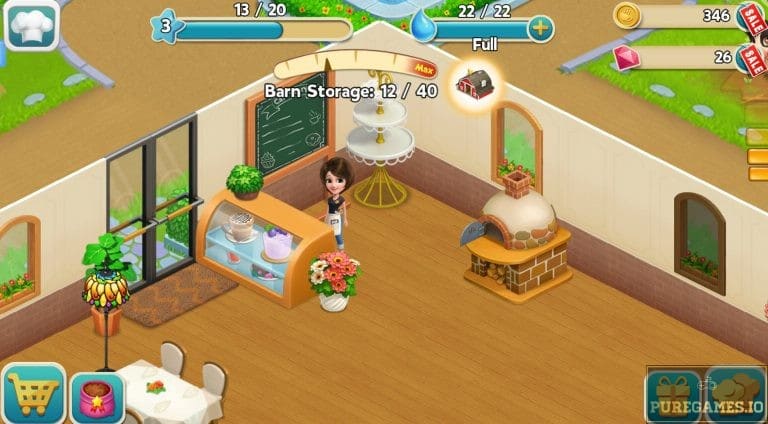 Those who enjoy Restaurant management and casual farming games will definitely find Cooking Country – Design Cafe perfectly amazing. Well, simply because the game merges them both! Cooking Country – Design Cafe is a casual game by Flowmotion Entertainment, the same team behind Cook It and Kitchen Craze: Master Chef. As you can see, this team mastered the cooking game genre and Cooking Country – Design Cafe is one of their latest additions. If you are up for another exciting cooking adventure, feel free to download Cooking Country – Design Cafe and let your journey begins!
Interestingly, Cooking Country – Design Cafe doesn't follow a particular plot line which could have made it more engaging. Despite the missing details, the game is an absolute visual delight. It welcomes you with a smooth and wonderful graphics. You might find the characters quite familiar too as they are inspired from notable animated movies like Big Hero 6. The main character actually shares a close resemblance with Aunt Cass of Big Hero 6 movie. If you're looking for light yet addictive casual game, you can download Cooking Country – Design Cafe for a satisfying casual game experience.
The Gameplay
Cooking Country – Design Cafe is not really different from any casual games but still special on its own. The mechanics are simple yet like any restaurant management, time and attention are very important to consider. The game requires your full attention in order to serve your customers request on time. One thing you will greatly enjoy when you download Cooking Country – Design Cafe is the fact that you handle both your restaurant and your farm at once.
Take note that it is not a phase by phase procedure. You will actually welcome customers while managing your farm at the same time. Here's how it works. As soon as the game begins, it prompts you right away to your restaurant. Here, the customers will start to arrive and occupy the table. They often come in group. They will place the order and you must serve it to them as quickly as possible. You will have a storage area to store all the available foods. You will also have different cooking machine to process and cook your meals.
Farming
Here's the tricky part when you download Cooking Country – Design Cafe. The menu that you serve on your restaurant will mainly rely on your resources. You can only gather these resources through your farm. Players can access the farm by simply moving the screen around. The farm is located just beside the restaurant. Much like a typical farming game, you can plant crops and raise animals in your area. You can buy additional plots to plant and produce more crops. You can also raise poultry and livestock to collect eggs, milk and meat.
Crops will vary in terms of their harvest time. Some crops like corns and wheat will only take few minutes but others will take longer time. You can however expedite the process by paying Gems (premium currency). Also pay attention to your Water status. Each plant requires watering in order to grow and if you do not have water, you cannot proceed at all. Interesting water will refill automatically within a certain time interval. Your barn will serve as your storage which you can eventually upgrade to widen its capacity.
Restaurant Management
Possibly the most exciting part when you download Cooking Country – Design Cafe is the restaurant management. Your restaurant will initially serve Pastry. The first equipment you own by default is the Bread Oven which enables you to process different breads. Eventually as you unlock new crops or items on your farm, your menu will increase. You will soon cater products like Pudding, Coffee, Dairy, Cake, Yogurt, Ice Cream, Salad and more.
You will also have access to Shop which allows you to purchase new machines. The availability of the machine depends on your current level. Players can also purchase animals, Seats, Trees, decoration and other special items from the shop too. You can also buy various Farm aides but only through the game's premium currency. Eventually, upon reaching Level 8 onwards, you'll get the ability to expand your building to accommodate more customers.
Non Stop Customers
One thing you will notice when you download Cooking Country – Design Cafe is the absence of day and night cycle. You have Daily Tasks to fulfill but the game will not take you to a typical day by day system. Therefore, the customers will arrive endlessly. You do not have to worry about long queue as the game only matches the amount of customers to the amount of available tables you have.
The higher your level, the more exciting the game will become. Eventually, you can unlock some features like the Market which allows you to buy goods. You will also gain access to Train and will soon accept Star Customers and VIPs.
Verdict
Cooking Country – Design Cafe is generally simple and surprisingly addictive. It is not really as complex as the other games that belong to the same category. The graphics are smooth which is also perfectly matched with well-fitting music. Like most casual time management game, the best thing you'll appreciate when you download Cooking Country – Design Cafe is your progress. The longer you play, the more addictive the game will become. Overall, Cooking Country – Design Cafe is absolutely worth playing with! Good luck and have fun!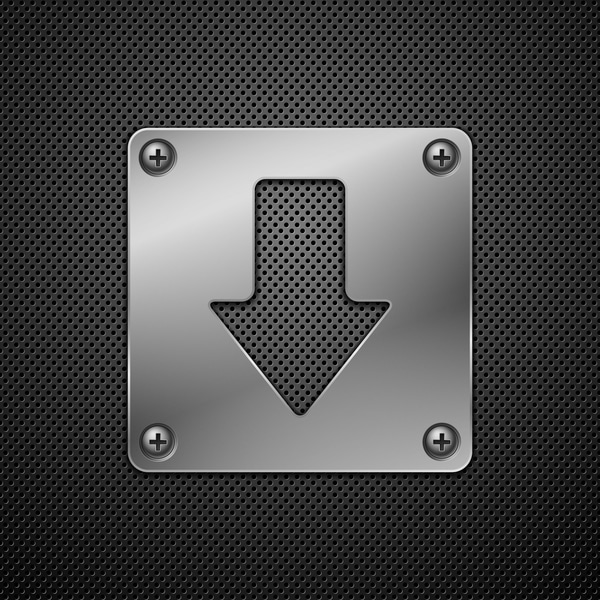 Download  APK for Android/iOS
Select a file to download:
Download Cooking Country – Design Cafe v1.2.13 APK