Publisher
NEXON Company
Platforms

Android 4.4+;

 iOS

Price

Free

Size
88 MB
Latest Version
1.3100.315
Want to try an RPG with pompously named classes, undefined aesthetics, 2D environment and an auto-pilot option? Look no further, MapleStory M is here!
Overview
In this RPG, you'll have a limited time offer to create a special kind of character, called a Cygnus. Those characters have special classes available, such as: dawn warrior, wind archer, night walker, blaze wizard and a thunder breaker. Their regular classes, called the explorers are also exotic sounding counterparts: dark knight, bow master, night lord, bishop, corsair. Essentially, first one is a warrior, second a ranger, then comes the thief/assassin class, finally a supportive/aggressive caster and then a specialist, in other words a dexterous fighter, in both cases, a pirate. The main stats to look out when creating a character are attack power, health and mana points. There are a lot of customization options, which is always quite neat to see in a mobile game. Choose the color of your skin, type of your face, hair (its color) and a starting outfit, and you're good to go.
Gameplay
It seems a lot take in at first, but it all comes down to a classic RPG experience. You navigate in a 2D side-scrolling environment, in order to complete quests and achievements. Equip your character with powerful gear you can find/win or buy, and, as you level up, learn new spells. There are active target spell effects, then, there are buffs, and finally some passive effects. First few quests will be a part of your tutorial/class training. Then, you're off for an adventure, into the wild. Reaching level four will grant you the possibility to add friends. When your character reaches level 10, it will be eligible for dungeons. Also, you can then embark on special type of quests, called tasks, which are essentially the same thing, but only last longer and are harder. At level 25 ranking awaits, and at level 30 – the ability to join a guild!
Of course, there's an inventory, in which you'll stack all kinds of gear and materials. When it comes to stats, gear introduces physical and magic resistance, and that's all you need to keep in mind. But, the game will provide you with an instant comparison of the gear you have equipped and the one you keep in your bags – as most RPGs today. Then there's crafting, which is also cool, but let's address the elephant in the room as soon as possible. The big mood killer. Auto option! Yes, you've read it right – the auto option! I mean, come on! You can literally sit back and enjoy the movie: your character going places and crafting the best items on its own. When you reach 20th level, it can even fight on auto mode! What's the point of making it into a game then?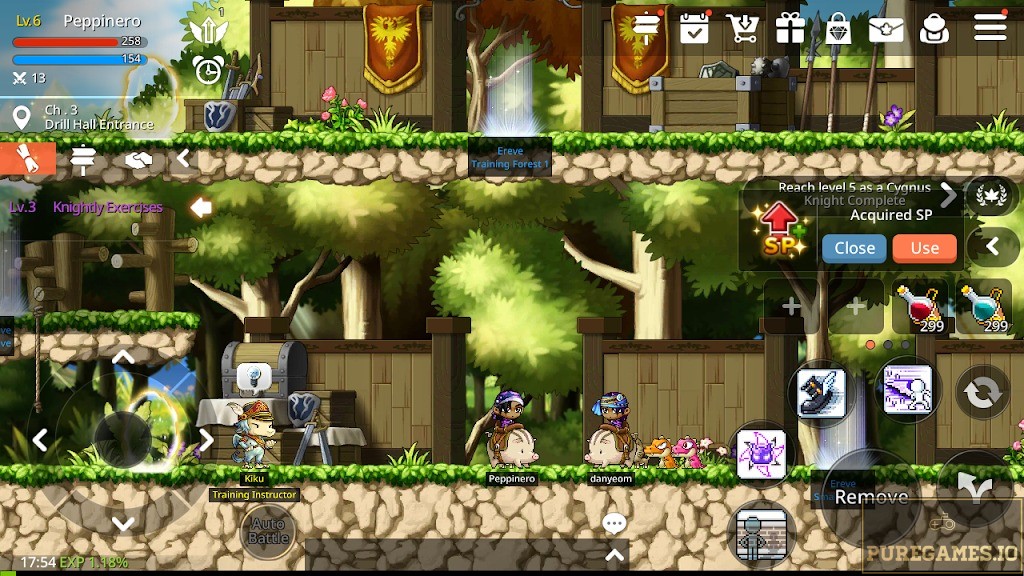 Presentation
All the criticism aside, this title looks kind of cool. It's not a full retro style, like 8-bit or something, but there are simplified 2D graphics, cute characters, animals and enemies. Wait, they are enemies, they shouldn't be cute, right?! I'm beginning to think, because of that stylistic approach and that auto option I've mentioned earlier, that this game is directed toward a bit younger audiences. UI is neat and effective – you've got your stats and quests in the left upper corner. Your movement virtual D-pad in the lower left, your inventory, mail, crafting, gifts, achievements and other social options in the upper right corner. Action buttons (as well as a jump button) on which you can hotkey usable items, consumables and spells are set in the lower right corner. Music and effects are decent, but also a bit too silly for such a big online RPG title.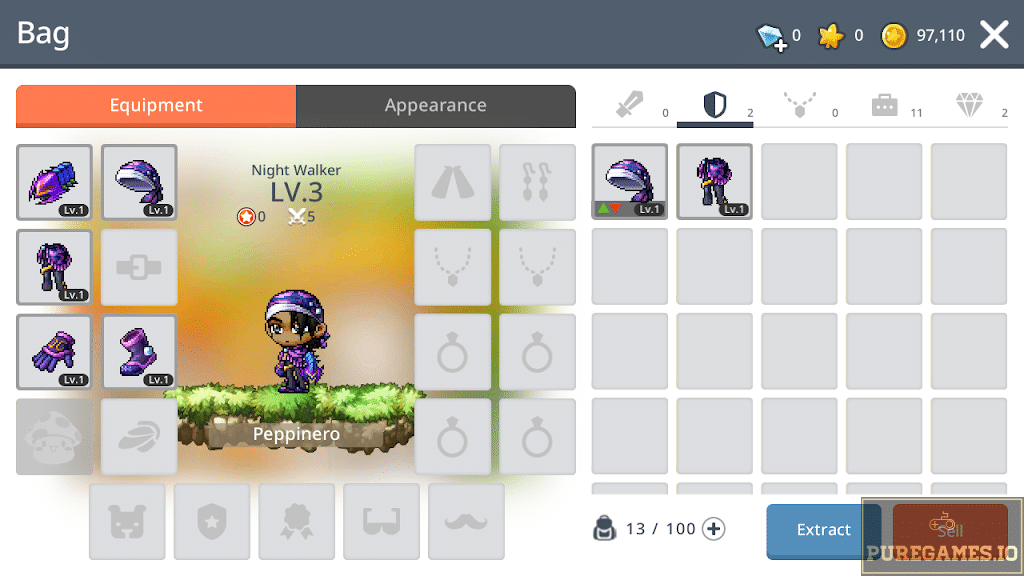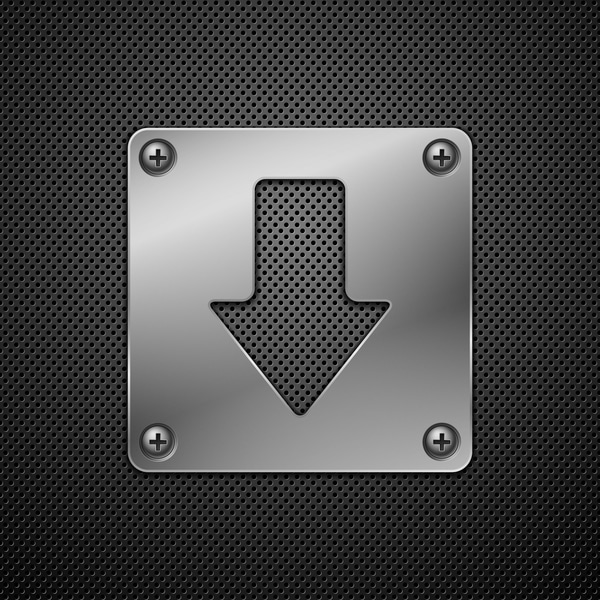 Download MapleStory M for Android/iOS
Select a link to download: