Publisher
Mycombv
Platforms

Android 4.1+;

 iOS 8.0+

Price

Free

Size
60 MB
Latest Version
1.5.8
Hustle Castle: Fantasy Kingdom is quite similar to Fallout Shelter on first sight, a medieval-themed Fallout Shelter. They both have similar mechanics but getting more into Hustle Castle: Fantasy Kingdom would make you realize that it has many things more to offer.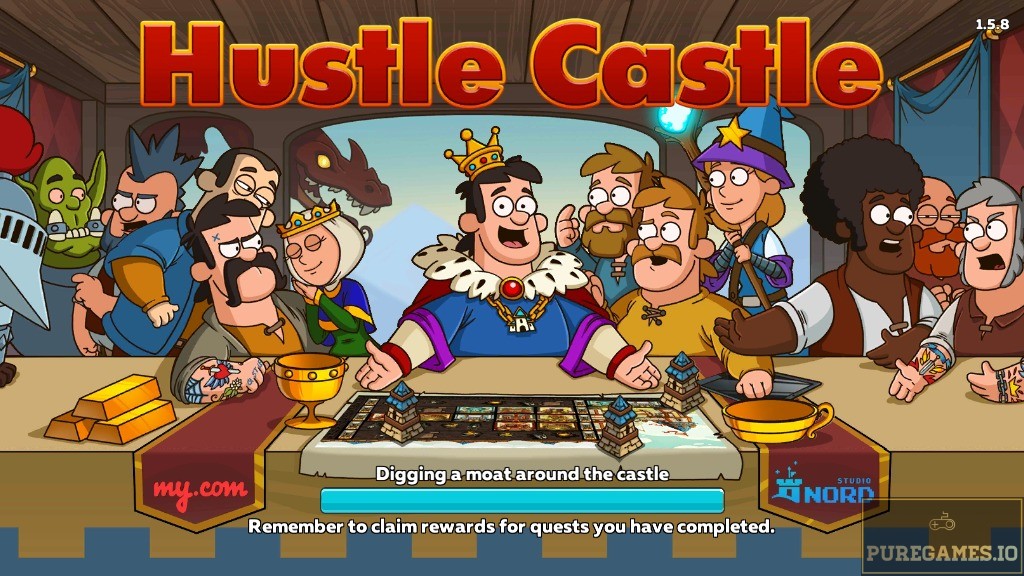 The first big difference is that Hustle Castle: Fantasy Kingdom is a online game with online features such as Arena, Attack & Defense (versus human players) and more for you to explore once you reach high levels. Being an online game give its players more engaging activities and in-game features and at the same time creates space for more interesting features in the future.
Hustle Castle: Fantasy Kingdom has a clear story which progresses fast and slow depending on how you play it. You have to build help build and upgrade a castle, recruit and build up an army to help Princess Olivia fight Abyss Lord and his Abyssal Warriors.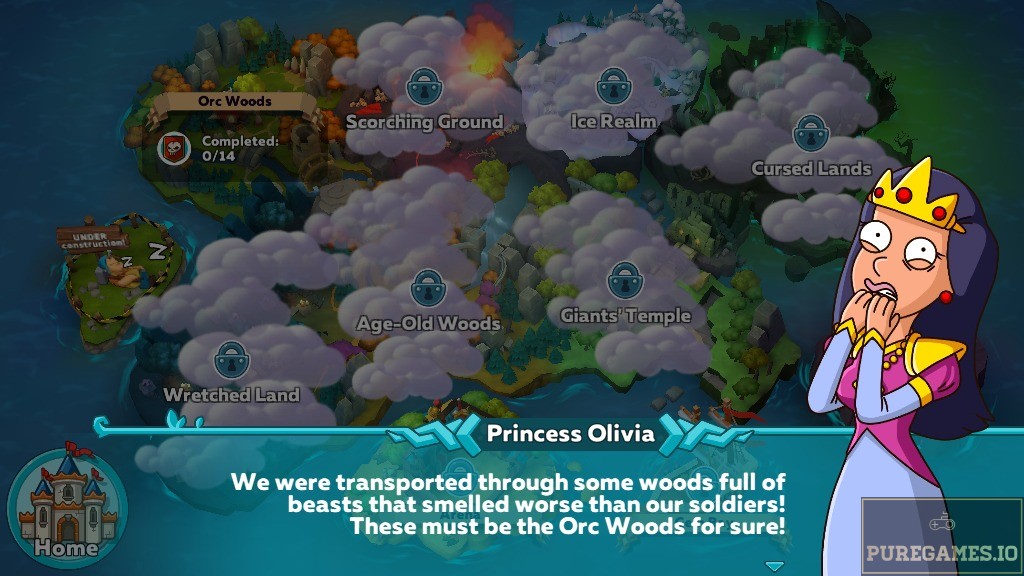 You can't only rely on collectible Gold generated by your citizens in the castle to build/upgrade it. Because the amount is so little and the cost of most upgrades is very high. So you have to complete quests, clear areas on the map to get more Gold, Food and other rewards to be able to spend on construction activities.
There is also another main activity you can do in Hustle Castle: Fantasy Kingdom. It's an equivalent feature of Explore in Fallout Shelter but has a storyline and it allows you to have more information on the progress.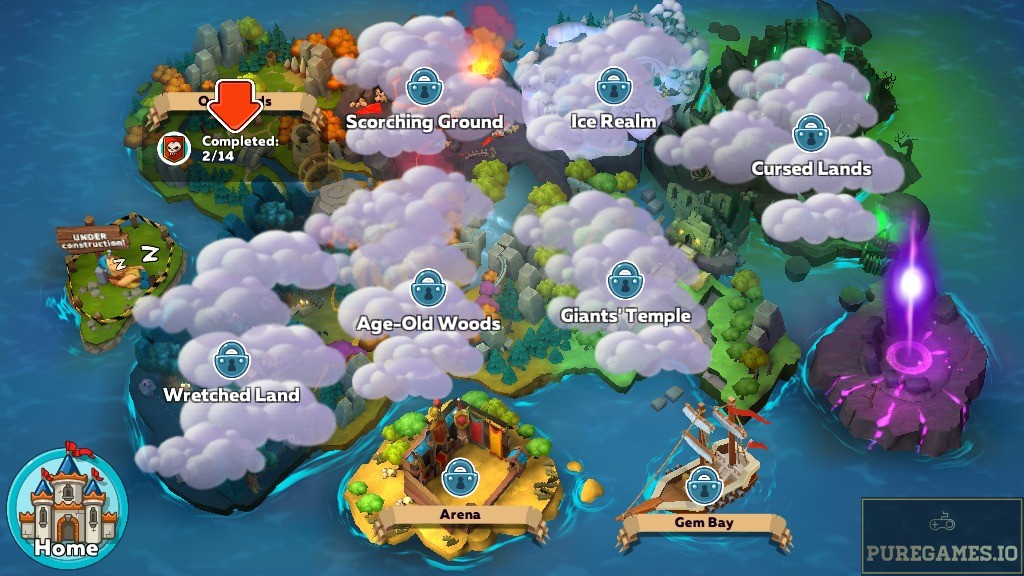 Map completion (clearing zones on the map) would help you progress with the storyline. You can do that with a troop composed of selected units from your castle. Monsters and bosses would only become stronger over time so you might want to keep powering up your army regularly by equipping suitable weapons, armors.
Besides, remember to complete tasks, quests to get to new chapters and get some decent rewards from the game too.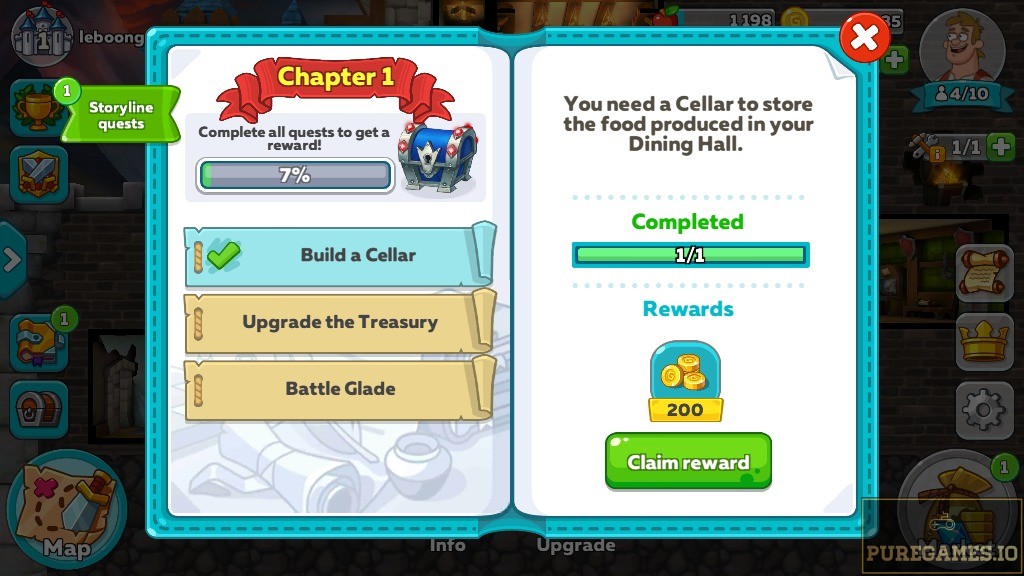 There's also an option to speed up your progress by spending real money to buy Diamonds (microtransactions). Diamond is the second currency of the game, which you can also get some by completing quests. You can use Diamond to instantly build a room, or convert to Gold to upgrade one if needed.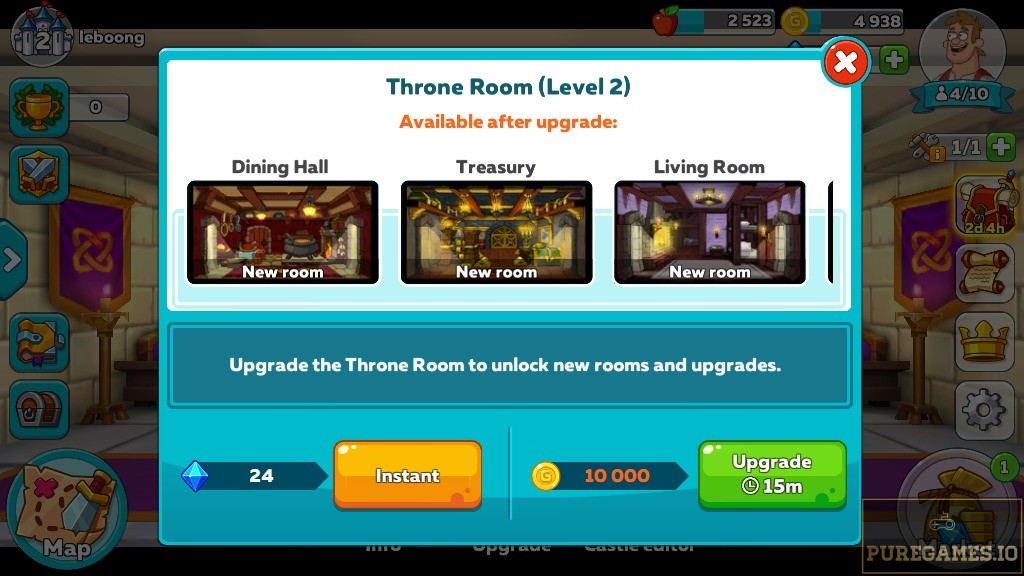 Have in mind that Hustle Castle: Fantasy Kingdom is not an idle game. You are not getting anywhere by idly waiting to collect Food and Gold. You have to make real moves and have a clear strategy. All in all, Hustle Castle: Fantasy Kingdom is a great mix of many aspects you really enjoy. But you have to be patient at first. Get past the point where you feel like you can't progress without paying money. Because you can! Try to make use of every tool the game gives you first.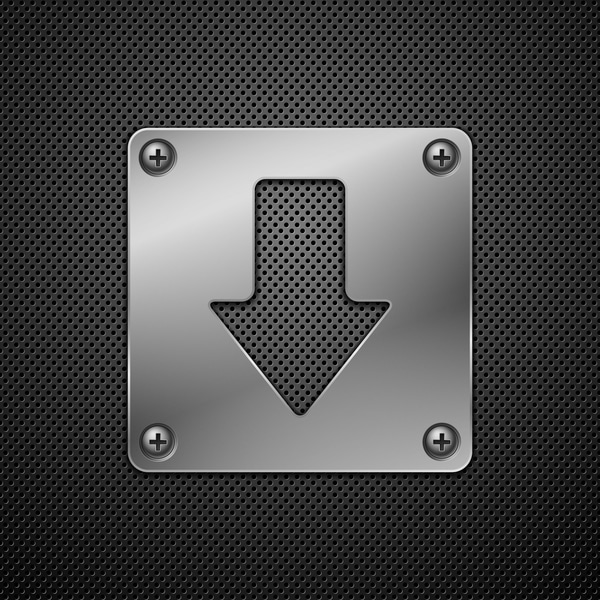 Download Hustle Castle: Fantasy Kingdom for Android/iOS
Select a file to download:
Download Hustle Castle: Fantasy Kingdom APK