| | |
| --- | --- |
| Publisher | FunGames For Free |
| Platforms | Varies with device |
| Price | Free |
| Size | Varies with device |
| Latest Version | Varies with device |
Spare no mercy to the bad guys and give them the punishment they deserve! Well, at least that's how it works with Sniper 3D Assassin Gun Shooter! A company hires you to work as an assassin with a mission to eliminate all the criminals. Sniper 3D Assassin is an incredible First Person Shooter game that treats you with superb gameplay and remarkable 3D graphics. From the same developer behind the successful Colorfy app, TGOco (Fun Games For Free) allows you to become a professional sniper. The scope of the game is pretty wide but the goals are clear – be the best sniper and accomplish your missions. If you think you have what it takes, feel free to play this game and see how far you can go!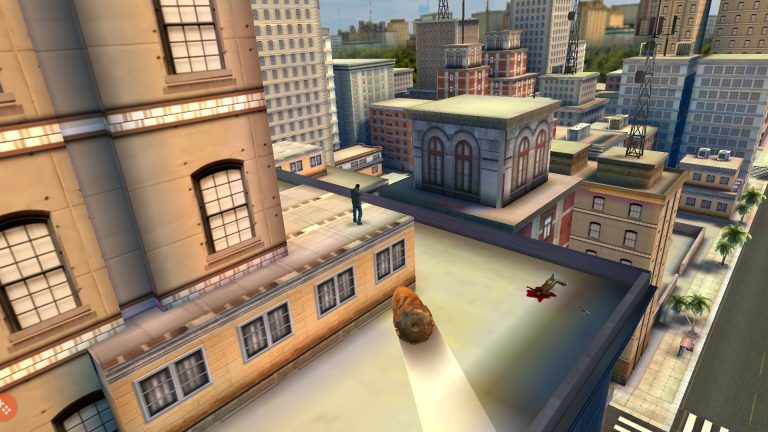 Unlike the typical First person shooter game, the character in Sniper 3D is barely moving. As a sniper and a long-range shooter, your character will not interact directly to the target and you must shoot them from afar. This action-packed first person shooting game takes you to a series of intense levels with varying range of difficulties. The mechanics are very simple yet the player must apply the best of his shooting skills to win this game.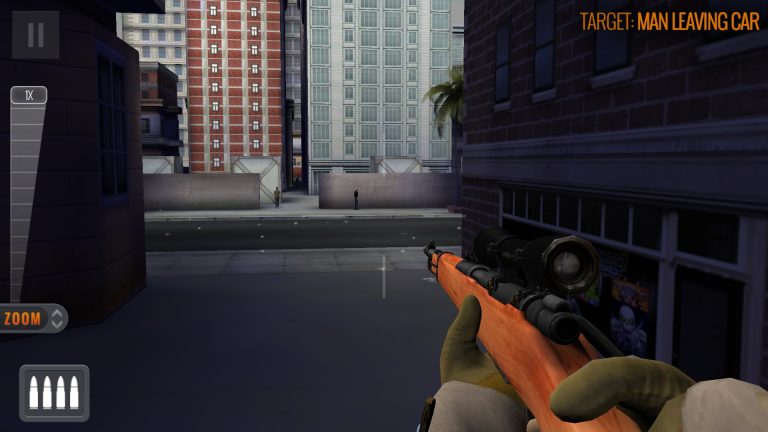 The Gameplay
Interestingly, the game features more than 10 scenarios with missions reaching to more than 300. Sniper 3D will start off with the Primary Missions which are mostly shoot-to-kill jobs. The amount of targets will vary per mission and the location is dynamically changing too. There are more than 50 weapons in this game that are mostly high precision rifles. As soon as the game begins, your commander will give you details about your target who you must kill in a given time.
Simply drag the crosshair to aim, adjust the zoom bar to magnify the view and hit the bullet icon to shoot. Accuracy plays a crucial role in this game. Players must shoot in high precision to kill the target, otherwise, you'll give them chance to escape. If you hit the target correctly, the game will conclude in an epic slow motion scene. This impressive ballistic presentation serves as one of the signature element of Sniper 3D.
The player will receive experience and gold coins for each successful mission. Reaching higher levels allows you to unlock other missions and campaigns. What makes the game even more fascinating is the highly comprehensive upgrade system and realistic weapons to choose from.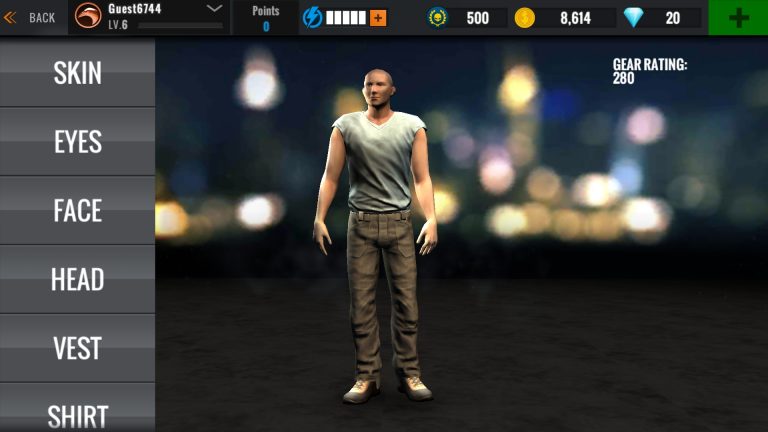 Upgrade System
Upgrading your weapon is an essential part of this game. Most missions will have weapon requirements and you must meet those attributes to enter. Interestingly, Sniper 3D takes you to a detailed Upgrade System. You can basically upgrade the weapons' attributes such as Damage rate, Range, Stability, Max Zoom, Magazine size and reload speed. Weapon Arsenal, on the other hand, allows you to buy new weapons based on categories and tier levels.
You can also customize your character's gear from his physical attributes down to the protective gears. It is also interesting to note that there are three types of currency in the game. The Gold coins are the most common currency that you can earn from each successful mission and Diamonds which acts as a premium currency. Diamonds are mostly part of the game's microtransactions. Same thing goes with Battle Tokens which are mainly used for upgrading gears.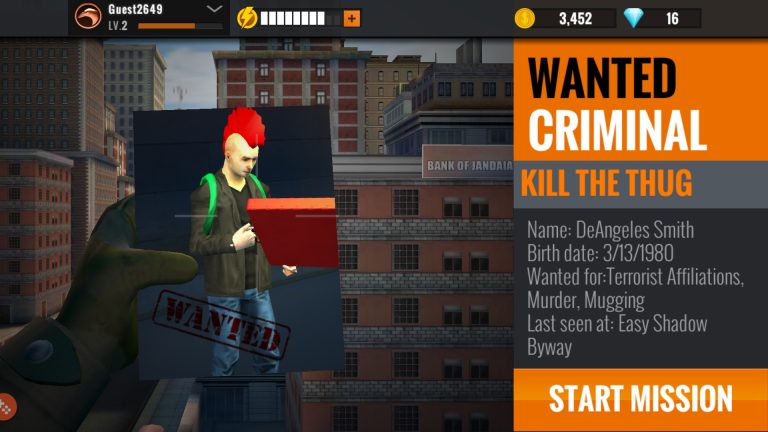 Missions and Campaigns
With more than 300 missions to accomplish, Sniper 3D has a remarkable longevity. The rate of difficulty will drastically increase as you progress which makes the game more challenging and fun. Players should meet the requirements per mission in order to accept the job. In addition to that, you will eventually deal with moving targets which requires great speed and accuracy to win.
Aside from the Primary Missions, the game also takes you to other equally-challenging campaigns such as Special Operations, Daily Mission, World Ops, Wanted, Multikill and more. There are also special missions and events that will run for a short period of time. If you think this is a kind of game you can finish in one sitting, think again. Sniper 3D Assassin Gun Shooter features an Energy System. You consume energy for each mission whether it's a success or not. The tricky part, however, is that you only have limited energy to consume each day. Although they replenish automatically, the cool down process still takes time which basically prevents players from spending too much time in the game. You can, however, refill the energy bar instantly through diamonds, rewarded videos or microtransactions.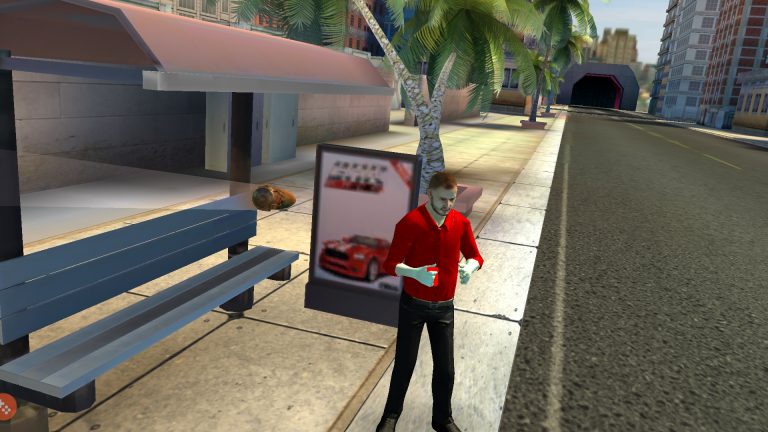 With remarkable graphics, highly realistic ballistics, dynamically changing maps and overwhelming upgrades, Sniper 3D is truly a great game. You can confidently include this game on top of your list!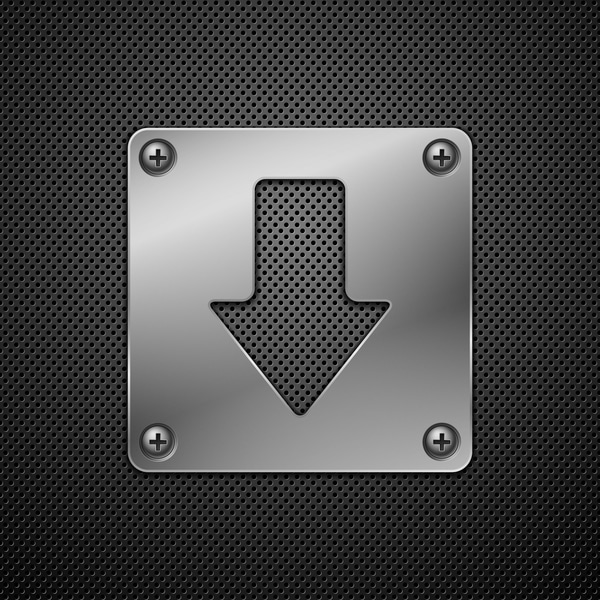 Download Sniper 3D Assassin: Gun Shooter APK for Android/iOS
Select a file to download:
Download Sniper 3D Assassin: Gun Shooter APK